We recently got back from Postback, the annual mobile marketing and advertising conference mobile measurement leader TUNE throws in Seattle. This was not the first time we attended, but yet again it was an amazing conference filled with impactful conversation and deep insights from industry leaders.
While there was a lot going on, here are our top four lessons from Postback 2018:
1) Brands will Increasingly Reach Target Audiences through OTT devices/Smart TVs in the Future
According to eMarketer, over 10 percent of all people in the world will use an over-the-top video service (think Netflix, Hulu, etc.) in 2018, and the global OTT market is set to rise 24 percent this year. And, more than 168 million Americans already have a web-connected TV, although this number is sure to rise even higher in the coming months and years too.
As consumers begin to spend more time viewing video and content through these channels, it behooves brands, advertisers and publishers to think more deeply about how these channels work and how they can go about leveraging them optimally. The changing state of video viewership thanks to OTT video and connected television sets was a major talking point throughout the conference.
2) User Expectations are Changing Rapidly
As the mobile space has grown and matured, old ad tactics and legacy approaches to app UX no longer cut it. The rising consumer demands now placed on advertisers and publishers was a major talking point during the Monetizing the Fridge panel on the first day of Postback that featured Andrew Gerhart, InMobi's VP of Publisher Platforms, as one of the participating industry leaders.
"Users expectations are higher than ever. They want to understand how their data is being used, they want content for free, they want to see true value in exchange for advertising, and they want advertising that is relevant," Gerhart noted during the panel. "Brands, marketers and the advertising industry need to work together to improve advertising for this digital generation, and show users non-intrusive ads they want to see."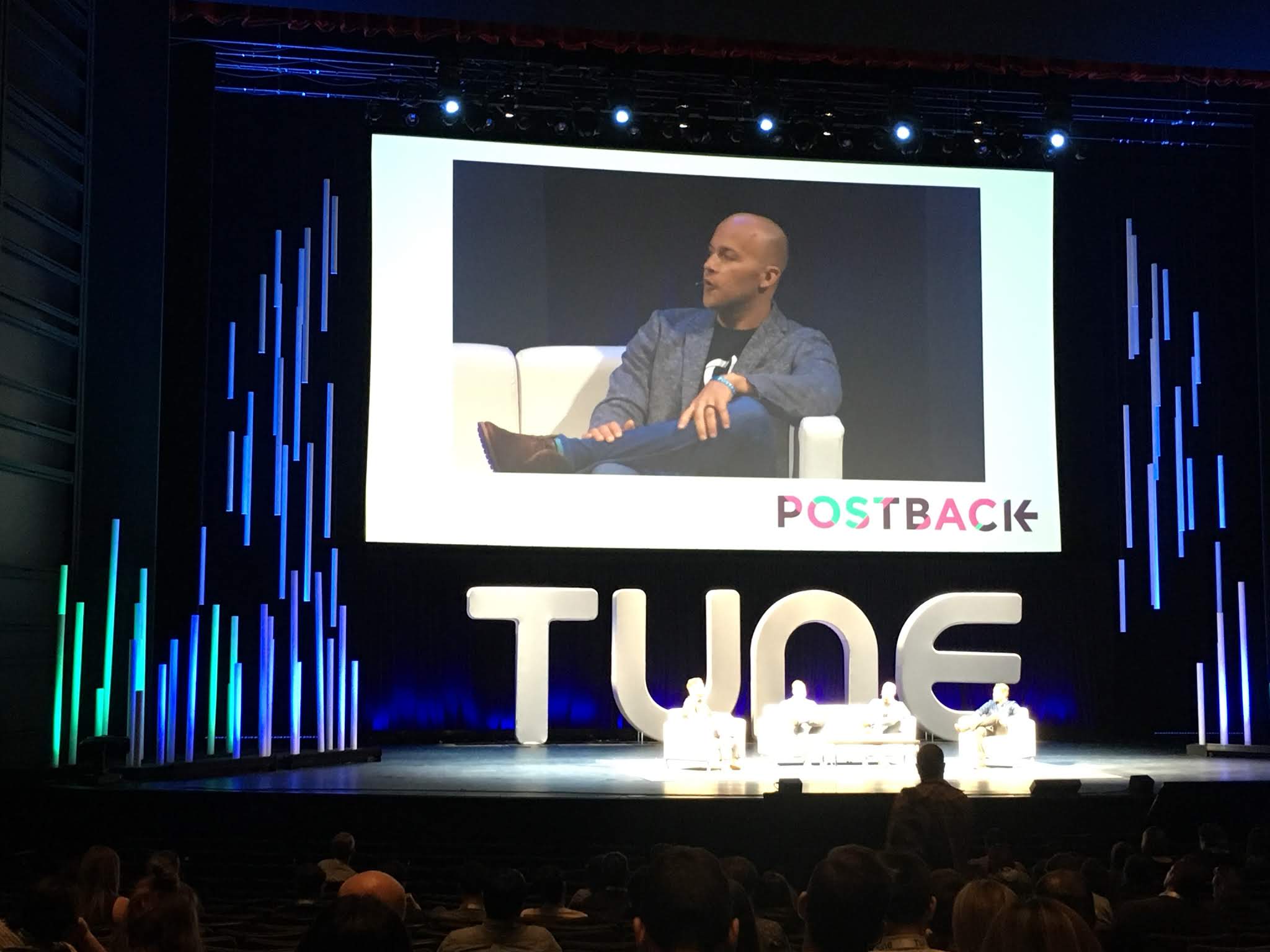 3) The Industry is Still Figuring Out GDPR
It's been over two months since the European Union's General Data Protection Regulation (GDPR) went into effect, but it's still very much top of mind for those in the mobile advertising and oversight space. According to Andrew, it was a frequent topic of discussion throughout both days of Postback this year.
4) TUNE Knows How to Throw a Great Event
This one comes as no surprise, but yet again TUNE put on a fantastic conference this year. It's much smaller and more intimate than some other events, and its single stage ensures that no great insights go missed. Plus, TUNE CEO Peter Hamilton's turn rocking out and then delivering another rousing keynote address really set the right mood for the conference.
A big thanks to everyone who met with one of us at Postback, and to everyone who stopped by Andrew's panel. We hope to see you all next year at Postback 2019!