In order to run an effective mobile advertising campaign, marketers need to partner with multiple vendors to manage their marketing and advertising needs. From email and personalization tools to measurement and creative optimization tools, the various digital marketing platforms aim to provide capabilities, customer data and insights to maximize advertising and marketing ROI for advertisers.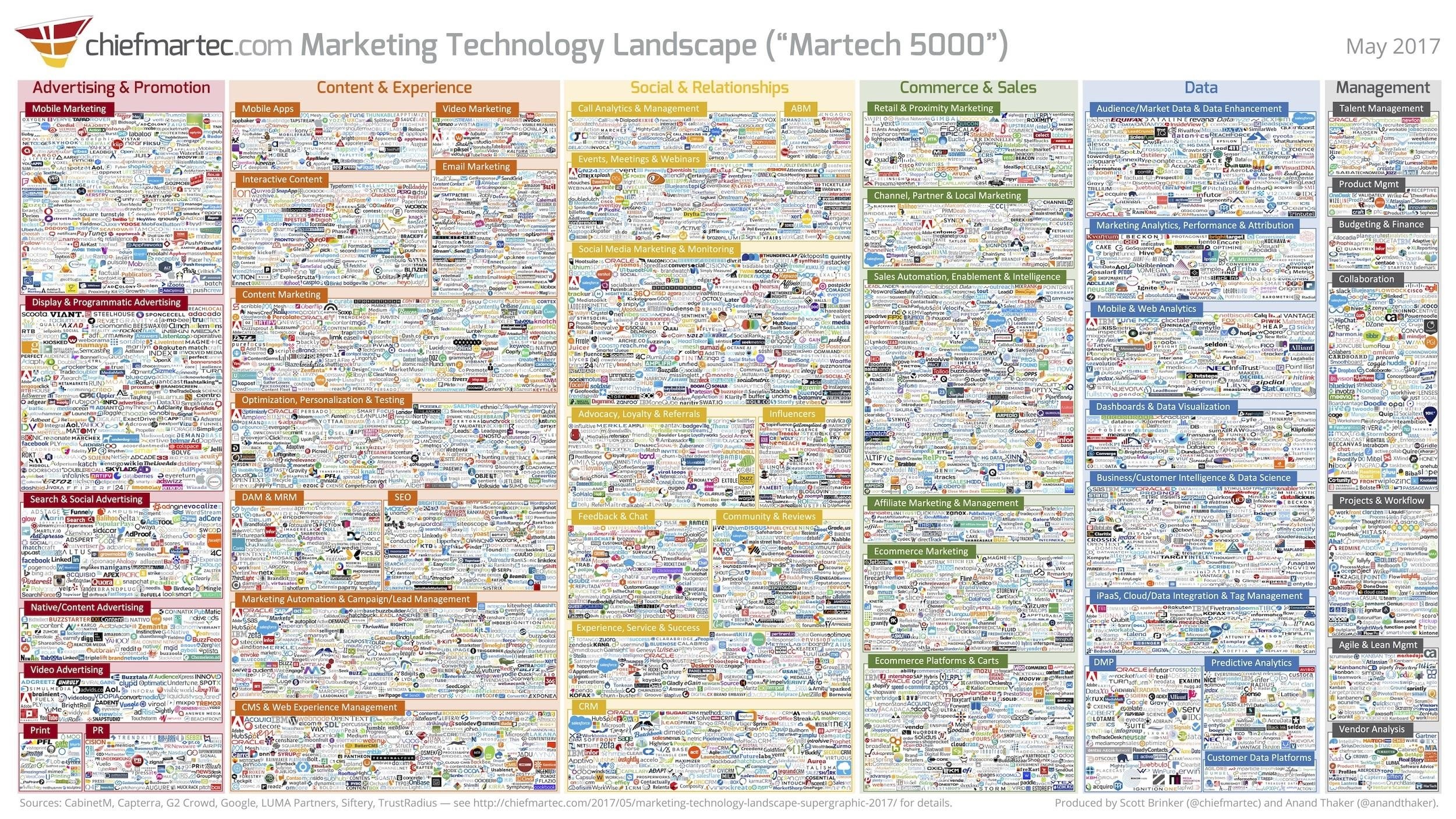 The (mostly) complete suite of advertising and marketing products available to advertisers today
For instance, the modern marketer has to integrate with a tracking partner for attribution, an analytics partner for ROI measurement, a DMP partner for data management, a marketing automation partner for creating successful marketing campaigns, and finally ad networks and DSPs for media buying. A consequence of the options available in the marketing and advertising ecosystem is the lack of deep and direct integration between these solutions.
As a result, advertisers are unable to share the data they want, when they want, with whom they want in a seamless and convenient manner.
This makes the economics of mobile advertising difficult, if not impossible, to compute, resulting in wasteful ad spends.
The Fragmented Landscape in MarTech and AdTech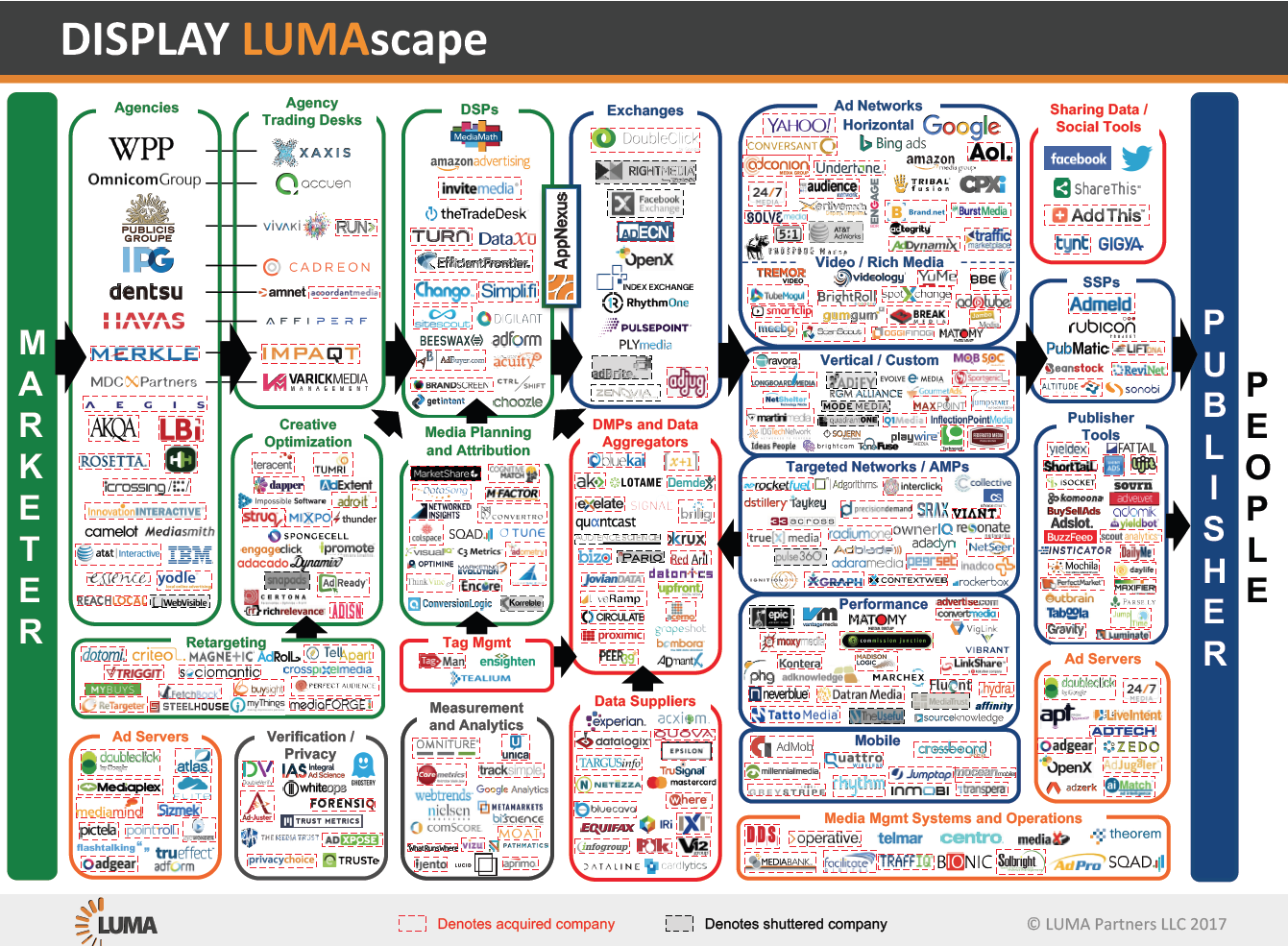 The Advertising & Marketing Landscape. Source: Luma Partners
In this fragmented world filled with dozens of services and tools to integrate and hundreds of partners to choose from, the event that inspired a consumer to make a purchase on your app becomes difficult to attribute. Thus, the allocation of ad spends towards the most effective channel becomes little more than guesswork— leading to the misattribution and/or cannibalization of ad dollars.
For instance, to which channel should a purchase be attributed when the user is sent push notifications and shown retargeting ads for the same product on the same day? If data from the marketing automation platform indicates that the push notification was opened and acted upon, then it is an organic conversion.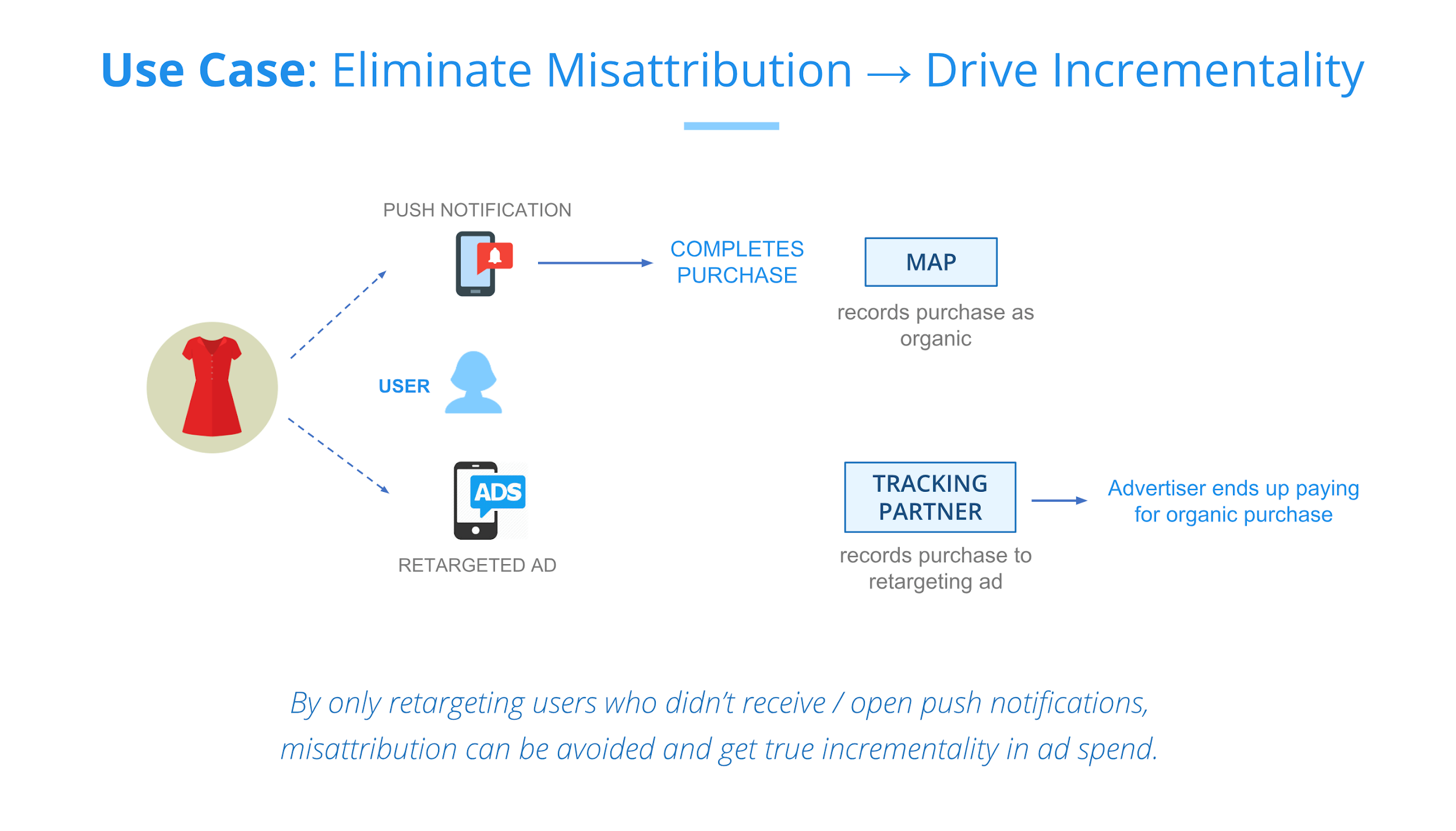 The inability to ascertain the purchase influence in the absence of such data means that attribution partners could misattribute a purchase to a paid source rather than an organic source. As a result, attribution partners lose the ability to measure the incrementality of ad campaigns.
The Criticality of the Influence Window in Advertising

Seamlessly sharing the data between trusted partners in real time is key to successful marketing and/or campaigns, as the influence window for different activities varies. See illustration below.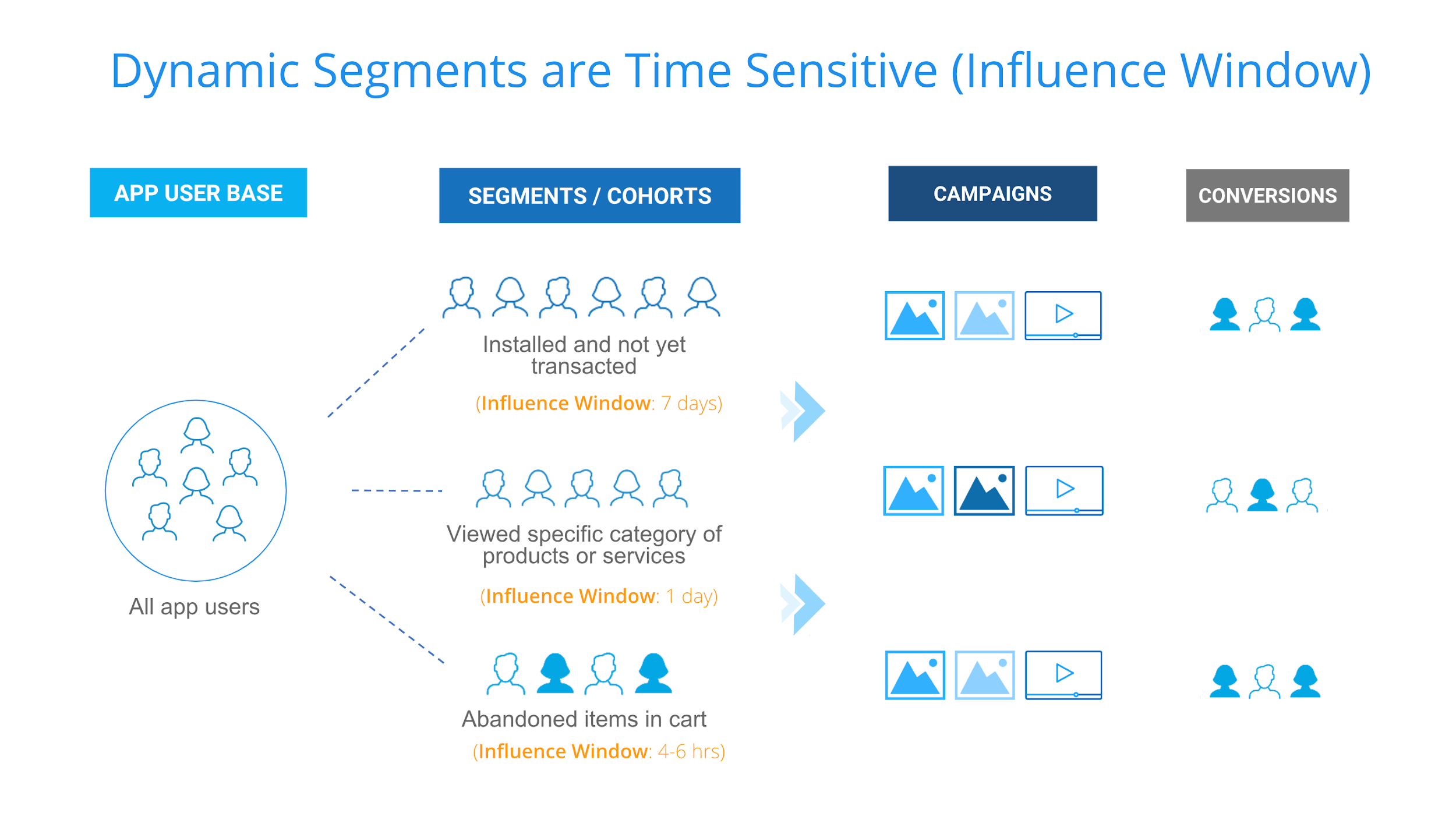 Currently, there are limited ways in which advertisers could share data or segments in real time with ad networks or DSPs in a seamless and secure manner. And concerns of data leakage, oversharing data and trust only complicate matters further.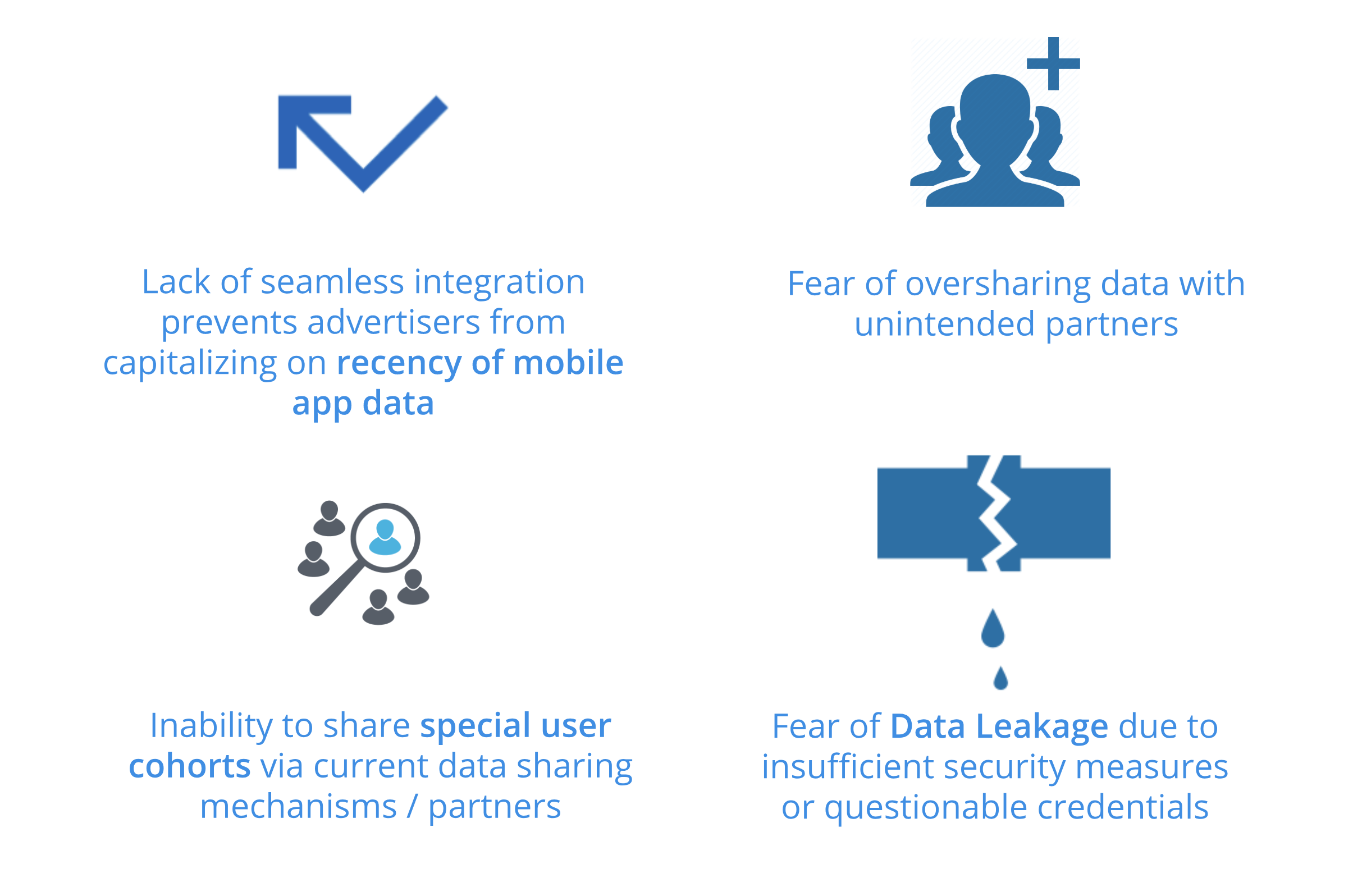 Thus, if advertisers are unable to share post-install events (such as add to cart, product view, abandoned cart users, etc.), they cannot run retargeting campaigns effectively on Day Zero itself with InMobi. Instead, they share segments offline with InMobi - which is a sub-optimal process. These are all key factors that affect conversion ratios.
Advertiser's need of the hour
The ability to synchronize data gathered in real time with the integrated partners and in a secure manner is critical to driving maximum impact and reducing or eliminating wasteful spends. This allows advertisers to do the following:
●Drive incremental revenues
●Eliminate wasteful ad spends
●Generate campaigns that drive more user journeys
Launching InMobi's PartnerEdge Program
InMobi's PartnerEdge program provides an Integrated Platform for advertisers to make their data fluid across platforms while ensuring the integrity, privacy and security of the data shared.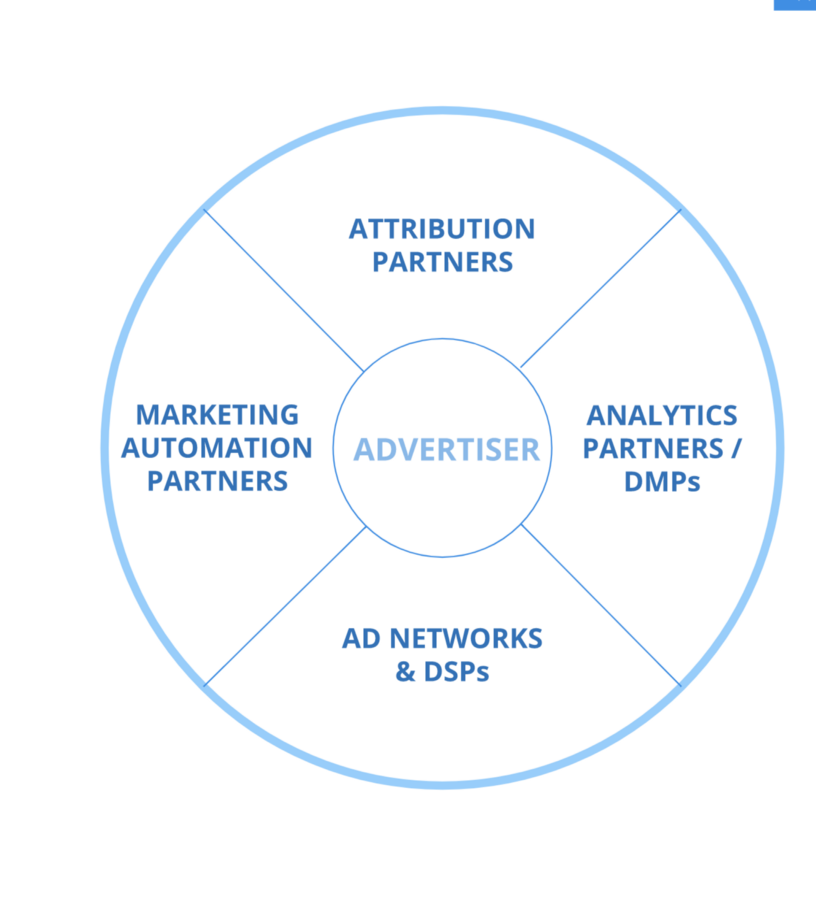 This enables the advertiser to better optimize for each step in the user's customer journey, resulting in higher user engagements, increased revenues and, ultimately, more value from each ad dollar spent
If the advertiser has configured segments or audiences with any of our certified partners, they could start running user engagement campaigns seamlessly and without delays from the get go. This also enables the advertisers to share only customized user segments relevant for their targeting need.
By being able to seamlessly and securely integrate data from various mar tech and ad tech players, advertisers can now answer critical questions that drive the business forward.
Which ads are working best for different audience segments?
What is the incrementality delivered by paid campaigns?
Which segments are giving the maximum ROI and how should the budget allocation differ?
Our Partners
InMobi has partnered with a number of top players in the marketing and advertising technology space, delivering combined marketing and advertising ROI for advertisers.

PartnerEdge Program — Live Partners
Unlike other ad networks and DSPs, which do not have segment (audience) and/or event integrations with marketing automation companies, InMobi, through its pioneering PartnerEdge program, can deliver higher engagement and eliminate wasteful ad spends.
Reach out to your InMobi campaign manager to learn more. If your partner isn't listed above, let us know and we will start integrations.
If you are a marketing cloud player (DMP, marketing automation, analytics or tracking partner) interested in joining the PartnerEdge program, please reach out to us at partneredge@inmobi.com.