---
InMobi regularly participates in and contributes to a series of events, meetups, webinars, sharing best practices with partners and thought leaders, across the globe. In this edition of the InMobi Event Diary, we are looking at the highlights and developments from the "InMobi | AppsFlyer Mobile Soirée," an event organized by InMobi in partnership with mobile measurement partner - AppsFlyer.
The Mobile Soirée is a unique platform for marketers to share, network and unwind - in a casual setting with a very close-knit audience. Bringing together the best of latest trends and insights in the mobile industry and a much needed prescription of craft cocktails, the Mobile Soirée is the perfect platform to strike a chord with peers and leaders from the mobile marketing community. Having received a great response to our earlier editions in Chicago and New York in partnership with measurement partners Integral Ad Sciences and MOAT respectively, we decided to bring the party to Bengaluru.
Partnering with AppsFlyer, a leading mobile measurement partner, InMobi organised an evening of craft cocktails, tasty snacks and insightful conversation at one of the hallmark venues in Bengaluru - UB City. The Soirée was witness to a one-of-a-kind discussion called the Soirée Ad Lib. The Soirée Ad Lib is a forum that enables fluid conversation amongst brilliant marketing minds without any barriers between the speakers and the audience. The session involved a highly engaging and interactive conversation as the digital marketing community tried to decode The Future of Growth Marketing.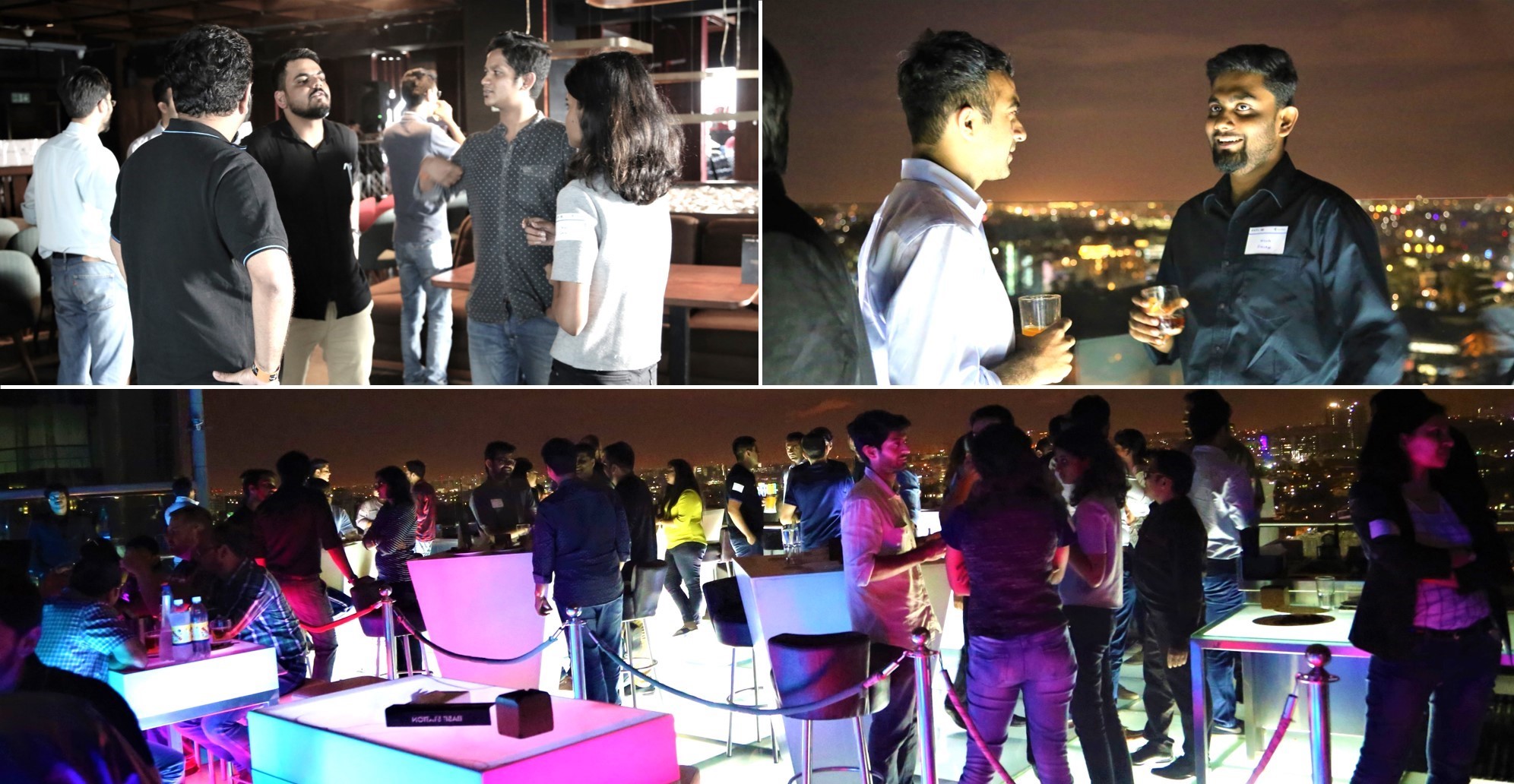 The Soirée Ad Lib hosted Sudeep Bansal, AVP - Marketing, Swiggy, Arunava Chatterjee, Associate Director, Head - Performance Marketing and Customer Growth, Myntra and Venkatesh Kamath, Associate Director, Flipkart, and the session was moderated by Nikhil Parachure, Growth Consultant at Measur-ed. The gathering discussed a variety of themes driving growth marketing on mobile ranging from video to remarketing to the role of machine learning and data sciences in the lives of performance marketers.
Video is King!
"Mobile video has been a revelation for marketers since the launch of Jio. Video as a medium with multiple formats on mobile and the ability to drive impactful storytelling, especially in the vernacular, has become the preferred medium for marketers. This is true not just for branding but also performance marketers, as they see a significant contribution of quality installs coming through video ads," shared Venkatesh Kamath from Flipkart on the technological advancements that have redefined growth for marketers.
Location accuracy has been a boon
Speaking about Location, another mobile-first technology, Sudeep Bansal from Swiggy opined on the shifting landscape, "Location targeting through mobile devices has improved by leaps and bounds over the last couple of years. For players like Swiggy, rich mobile signals have enabled performance marketers to drive growth via hyperlocal advertising. Be it accurately mapping restaurant offers or activating dark zones, hyperlocal has been and will remain a boon for performance marketers."
Machine Learning needs to solve for the unknown
Arunava Chatterjee from Myntra shared his views on the growing role of machine learning and data sciences in performance marketing, "Machine learning and data sciences have become a part and parcel of all things customer engagement at Myntra. Be it recommendations, messaging or experience, machine learning plays a critical role. However, the biggest impact of machine learning would be when it solves for the unknown - driving predictions for new user cohorts, about whom we do not have any data yet."
The evening was privy to a bunch of these insights with a great opportunity to pursue more intimate conversation later during the networking session. Watch the key highlights from the evening here:
Video:
Marketers, watch out for our next edition and make sure you don't miss it! Partners, reach out to rajesh.pantina@inmobi.com if you'd like to host the next edition of the Mobile Soirée in partnership with InMobi in India.
The InMobi Mobile Soirée is a series of meetups organised by InMobi across the globe along with its mobile advertising and marketing partners.