This year, we were thrilled to again attend Advertising Week New York. This year, instead of being in multiple places in the heart of Times Square, the event took place in one central location: at a movie theater on the Upper West Side. We had a great time, meeting with senior industry leaders and learning from the best and brightest in the advertising space.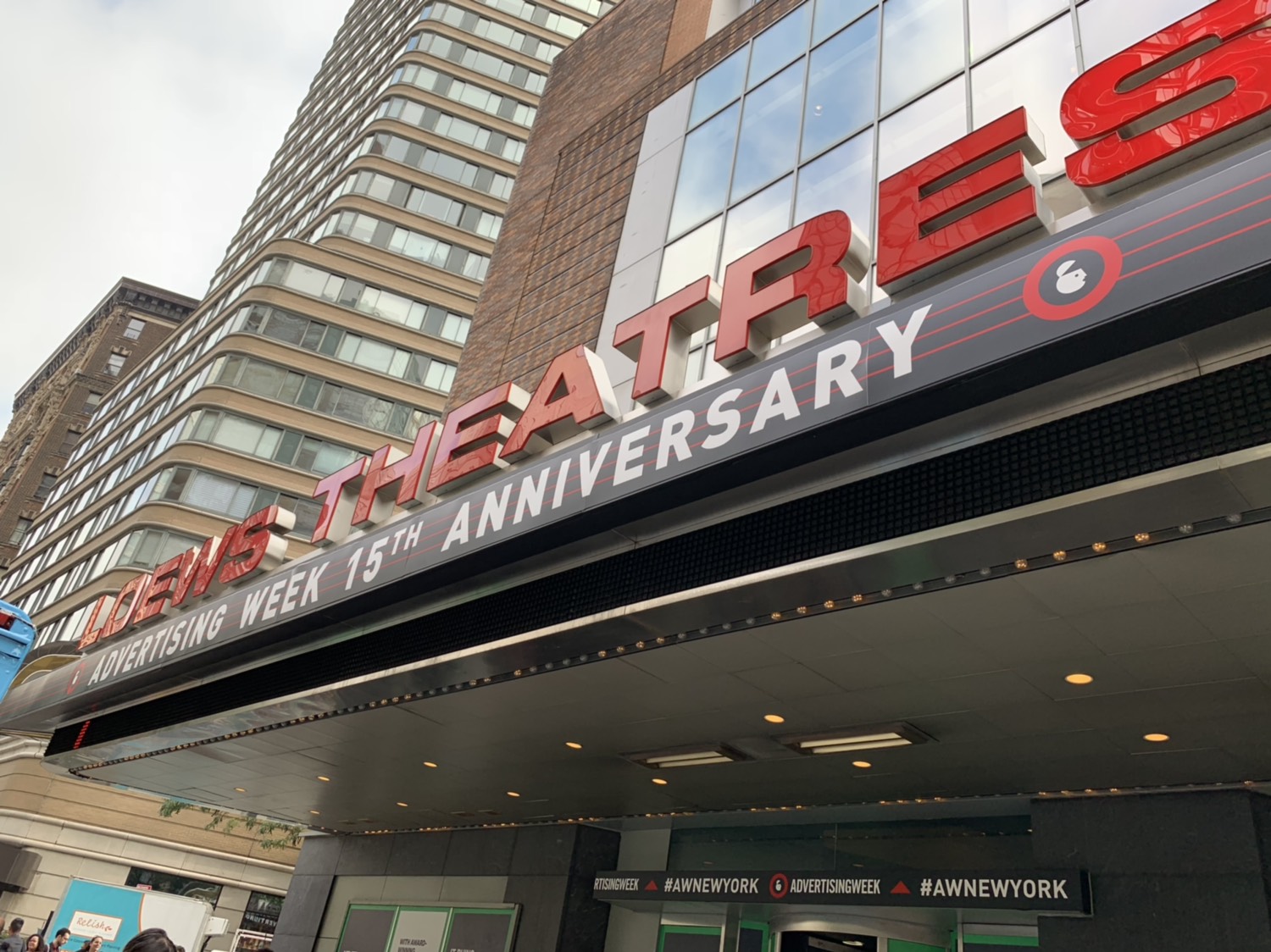 Didn't have a chance to make it this year? Here's what you missed.
Tuesday Early Afternoon: Why Mobile In-App Advertising is a Whole New World
On Tuesday afternoon, Anne Frisbie, InMobi's SVP of Global Programmatic and North America, took the stage to chat about all things mobile in-app advertising. Her talk centered around how younger audiences can't be reached by more traditional avenues like television, and how lessons learned from in-app environments will be applicable across the wide range of connected devices now coming online. She also discussed what marketers need to know in order to see the best results from in-app advertising.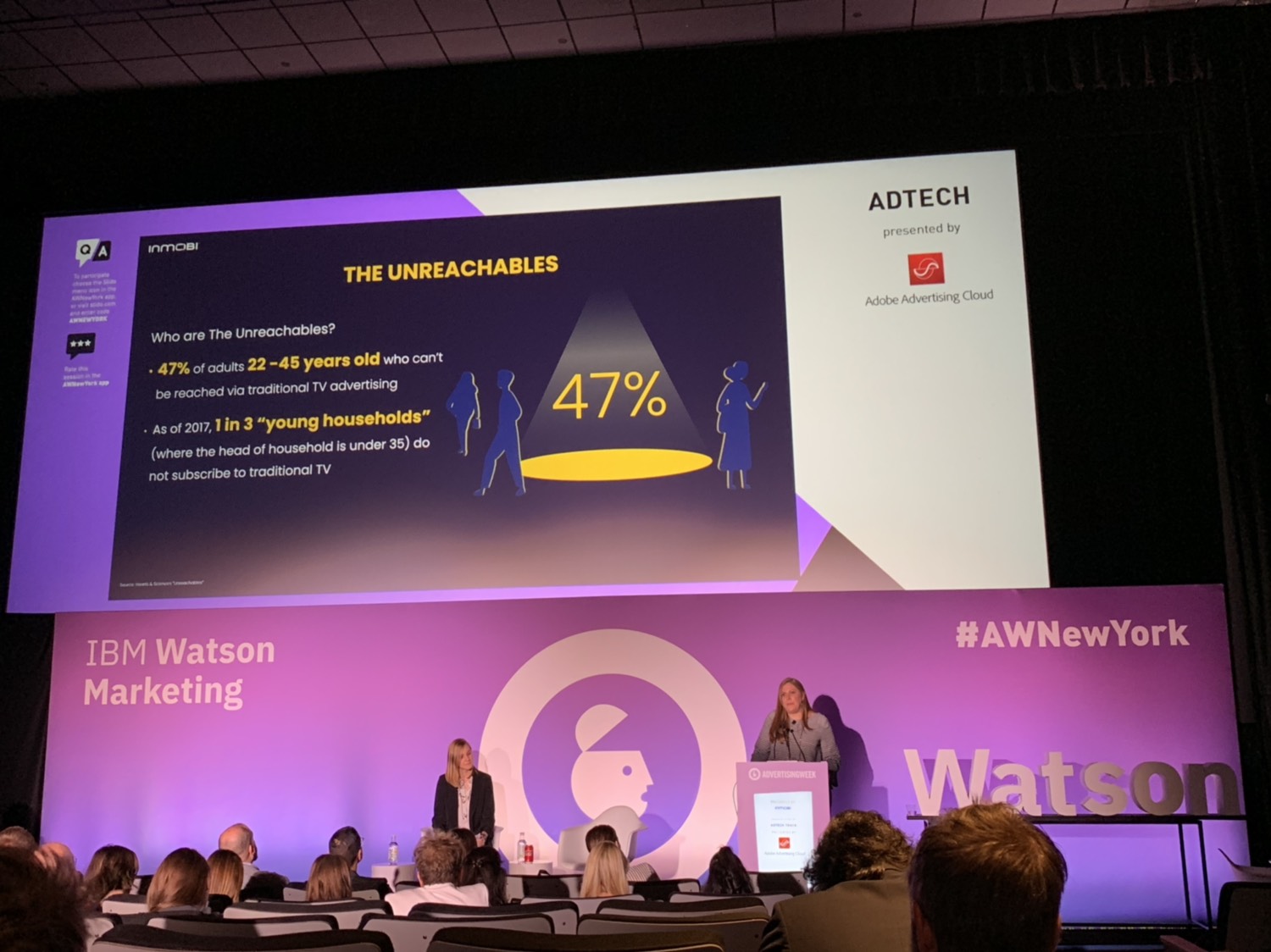 Immediately following her presentation, Anne sat down with Rebecca Zulch, Senior Manager of Integrated Investment at UM New York to discuss her approach to programmatic advertising and what UM's clients need from in-app environments. Here are two memorable quotes from their discussion:
"Would be great to see ads.txt for in-app. Once we get the app stores to buy-in and adopt ads.txt, we expect to see a decrease in ineligible inventory and an increase in reach." - Rebecca
"The drop off from an in-app ad to a landing page is enormous and is not the right way to get the User to engage with the brand. Cross device attribution should be the focus." - Anne
Attendees of this event later said they really appreciated how Anne brought up the distinct differences between mobile web and mobile in-app advertising, and were curious to hear more about how some of the world's biggest brands approach in-app and programmatic.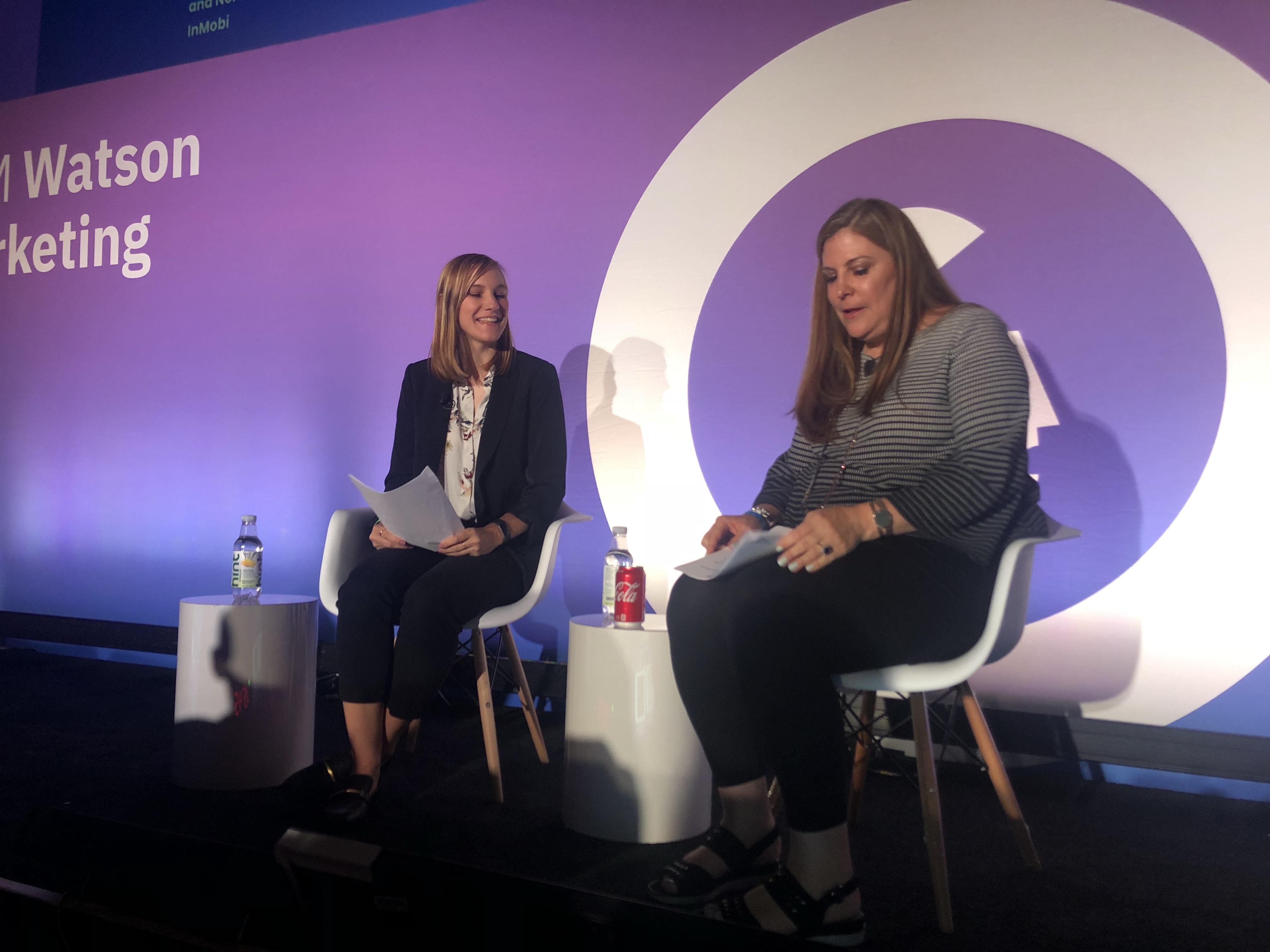 Tuesday End of Day: Programmatic for the People
At the end of day two of Advertising Week, Anne joined Taboola's Jeremy Varner, Clear Channel Outdoor Global's Wade Rifkin and MiQ's Charlie Neer on a panel moderated by Neil Shapiro from CAPTIVATE titled Programmatic for the People. The panel served to highlight the growth of digital out-of-home advertising.
The panel discussion centered around different applications for programmatic advertising, highlighting how programmatic media buying is reaching a wide variety of screens beyond just desktops or laptops. During the panel, Anne highlighted how mobile is the first step to this connected device world, and that viewability is very much possible with programmatic despite lingering concerns.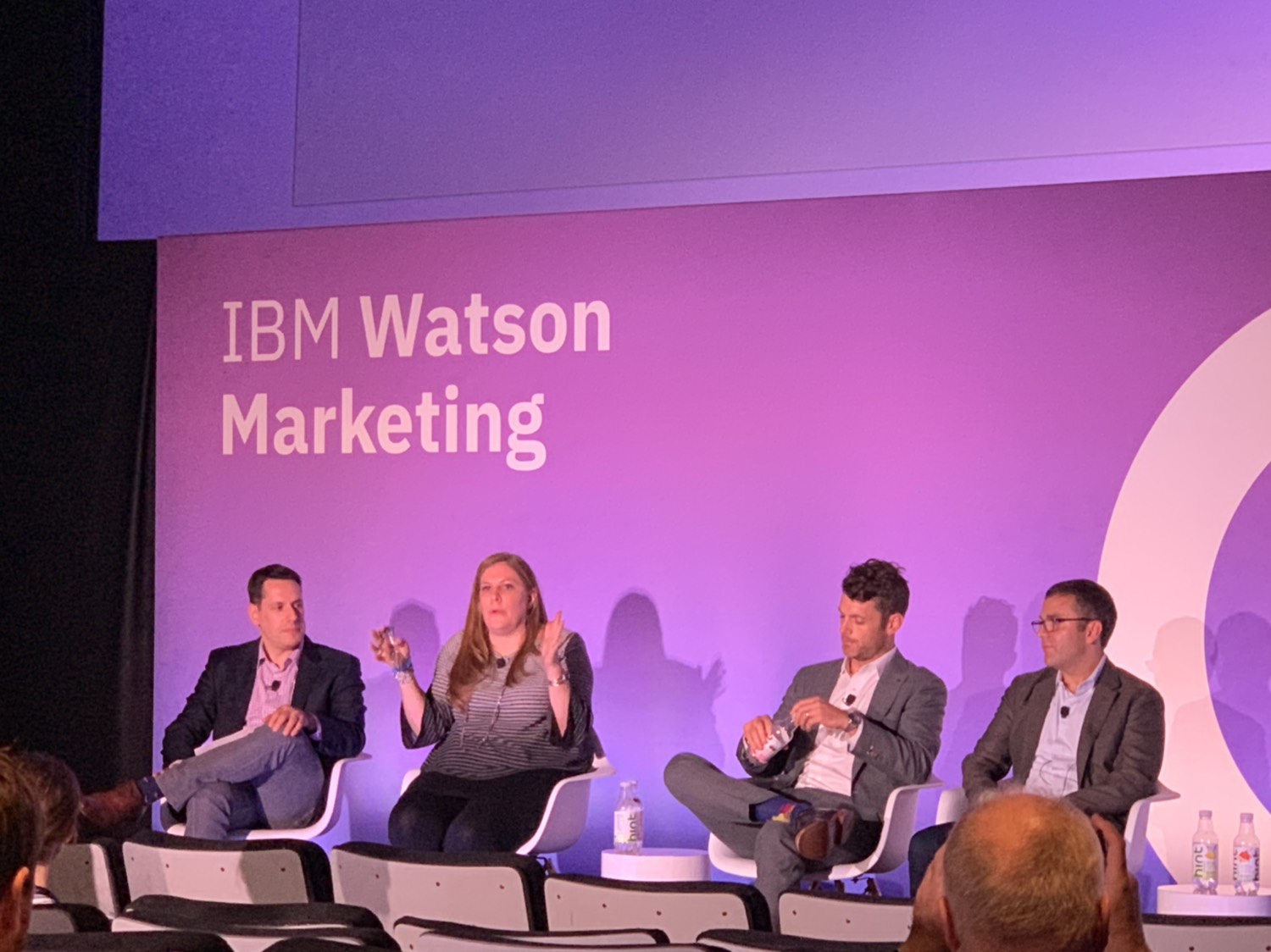 Top Trends: Talk of the Show
Outside of these panels, what else were attending chatting about? What were the big trends and themes of Advertising Week New York 2018?
⚫ One of the biggest talking points was around the future of television sets. As connected TV and over-the-top (like Roku) slowly become more popular and replace traditional linear models, how do advertisers make the most of these channels? In particular, marketers at Advertising Week expressed concern around frequency capping (seeing the same ad during every break), lack of measurement and fraud when it comes to these environments.
⚫ Another big talking point of the event was around the evolving role of agencies. While there's been a growing trend of brands bringing their media buying and advertising efforts in house, a number of major companies at Advertising Week said they still turn to agencies, trading desks and demand-side partners for assistance, especially when it comes to programmatic.
⚫ There were also lots of chats about inner drive and delivering meaningful messages that help people and help the world. For example, the sessions on Great Minds Think Unlike with Emma Stone and the Child Mind Institute addressed Emma's childhood anxieties, highlighting how she dealt with and overcame them to recognize hidden talents and superpowers for career success. Similarly, Refinery29 with Bethenny Frankel spoke about being a real-life disruptor, power through purpose and success by breaking barriers in business and life. And, none other than Will Smith spoke about making positive connections with the world, finding joy and bettering people's lives with content and storytelling so they can be better, take risks and confront fears.
⚫ What else was talked about? During the event, we heard a lot about influencer marketing, cannabis marketing and ecosystem diversity as well.
If you attended Advertising Week New York this year, what were your top highlights from the event? What did you learn, and what did you hear the most about? Let us know in the comments below, or send us a note on Twitter or LinkedIn!