This article first appeared in ET Edge

As an increasing number of netizens come online via smartphones in India, advertisers across the region have been focusing on building unique contextual experiences by enhancing the understanding of their consumers. According to eMarketer, mobile ad spending in India grew YoY by 35.9% in 2021 and is forecasted to grow by 28.4% in 2022. But just as the advertising ecosystem was getting better at delighting its consumers through contextualization, recent changes to privacy frameworks have got advertisers reconsidering their strategies. What does this mean for the average advertiser in India? InMobi commissioned a study by Forrester Consulting, "Future of Mobile Advertising in Tackling Data and Identity Deprecation" to understand just that.
When questioned on what the top marketing priorities of leaders across India's diverse brand ecosystem were, there was an interesting shift in the tide. While increasing brand equity in the market remains the first priority, increased awareness about data privacy laws has certainly influenced a marketer's agenda.

Complying with new data privacy laws and regulations is paramount for organizations in India. However, this casts a shadow on all aspects of consumer data including accessibility, recency, quality, etc. In their absence, marketers might be unable to derive actionable insights required for making informed business decisions.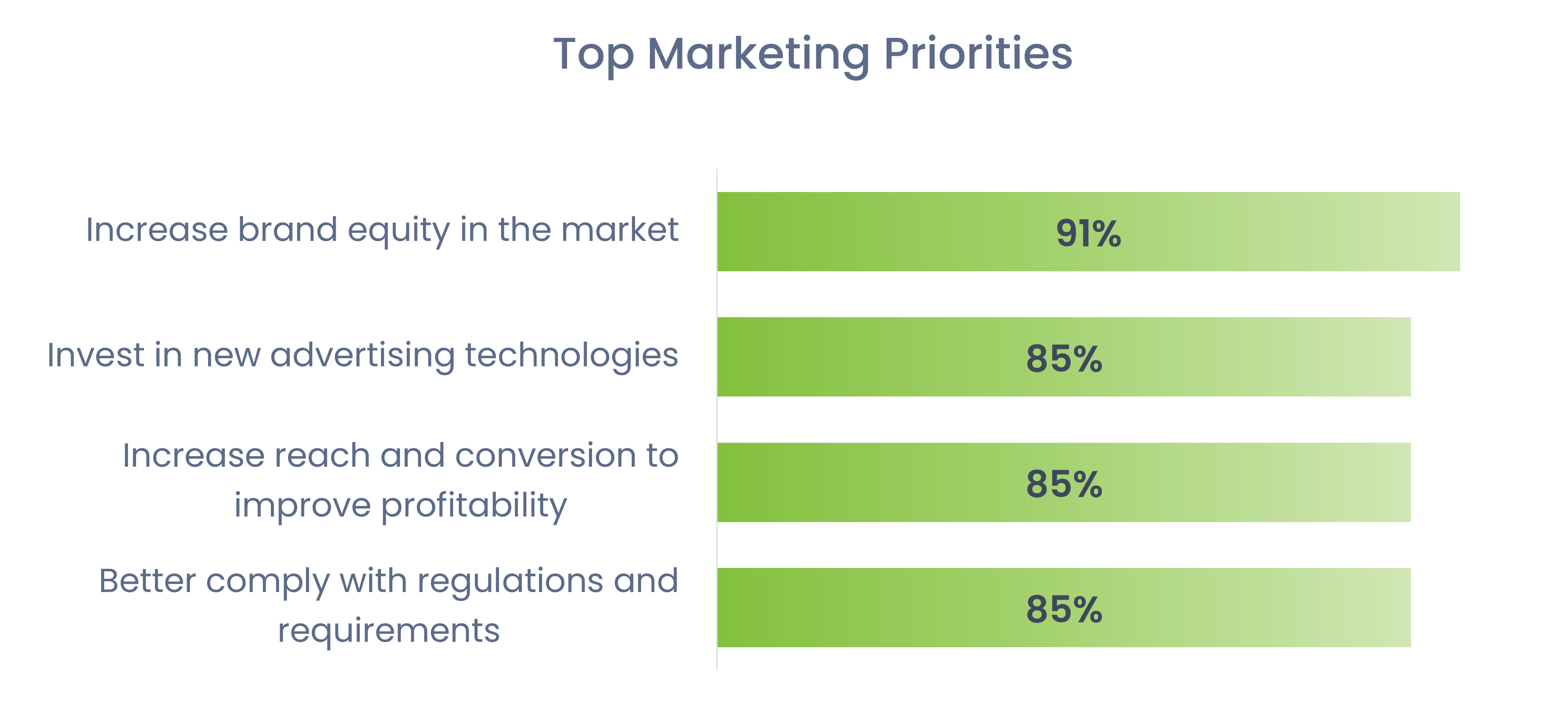 To this end, one of the biggest barriers for organisations to overcome is consistent up-skilling of employees and sourcing talent with channel-specific skills. Given the volatile data privacy landscape, overcoming this challenge will be a continuous process over the next couple of years.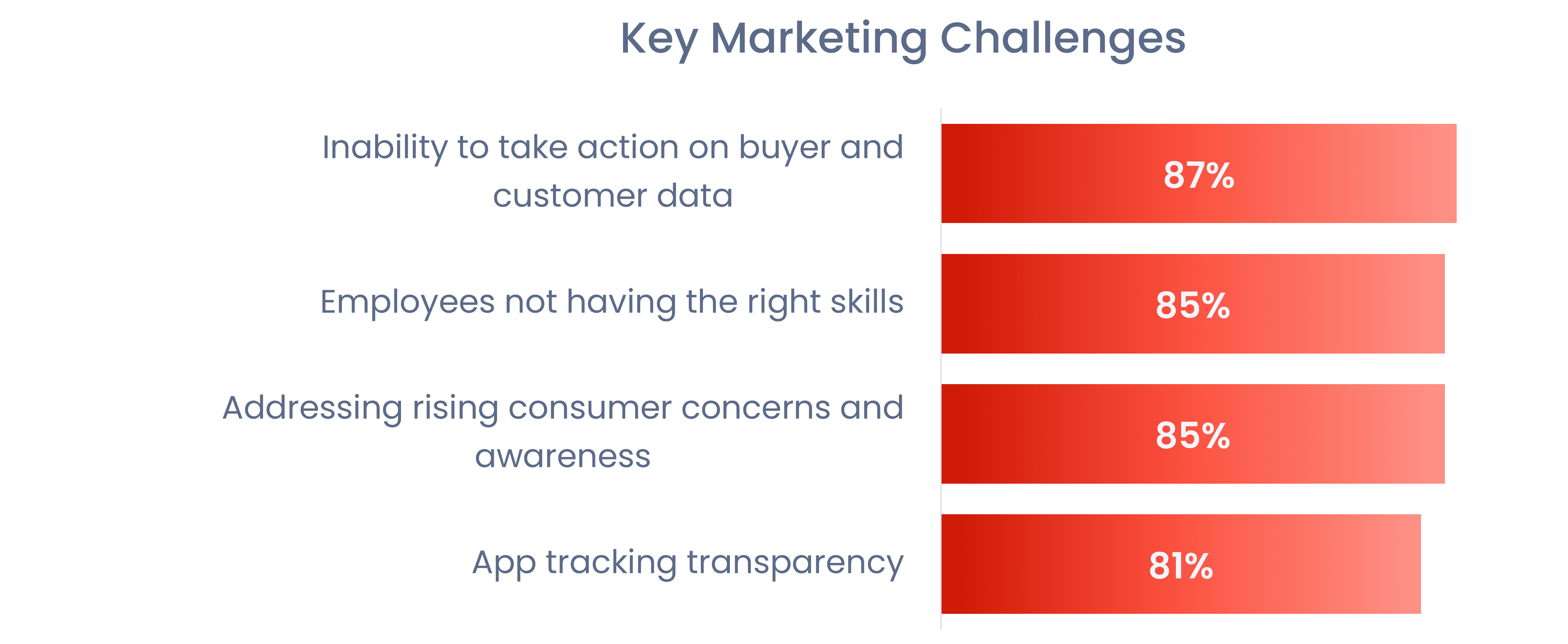 But what has led to this significant shift in focus for advertisers? Rising consumer concerns and awareness and the need to comply with data privacy regulations are key challenges for most organizations (83%) and the top driver for organizations to adopt consumer data practices.
On closer evaluation, it is clear that the Indian advertising ecosystem lacks readiness for data and identity deprecation. Maturity levels shift across different stakeholders of the ecosystem.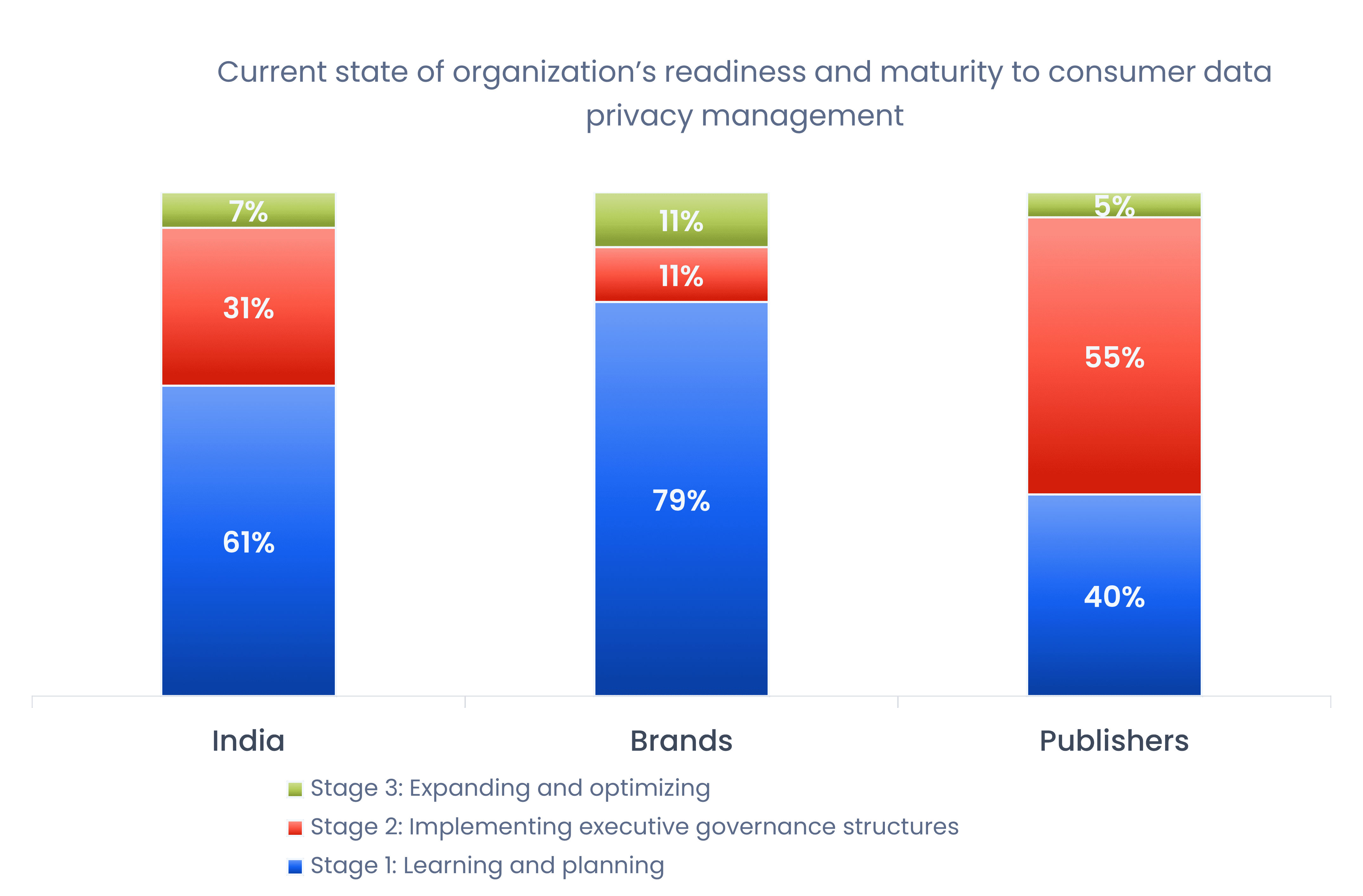 With this context, what does the future hold for advertisers? Decidedly, advertisers are looking to build alternative targeting approaches.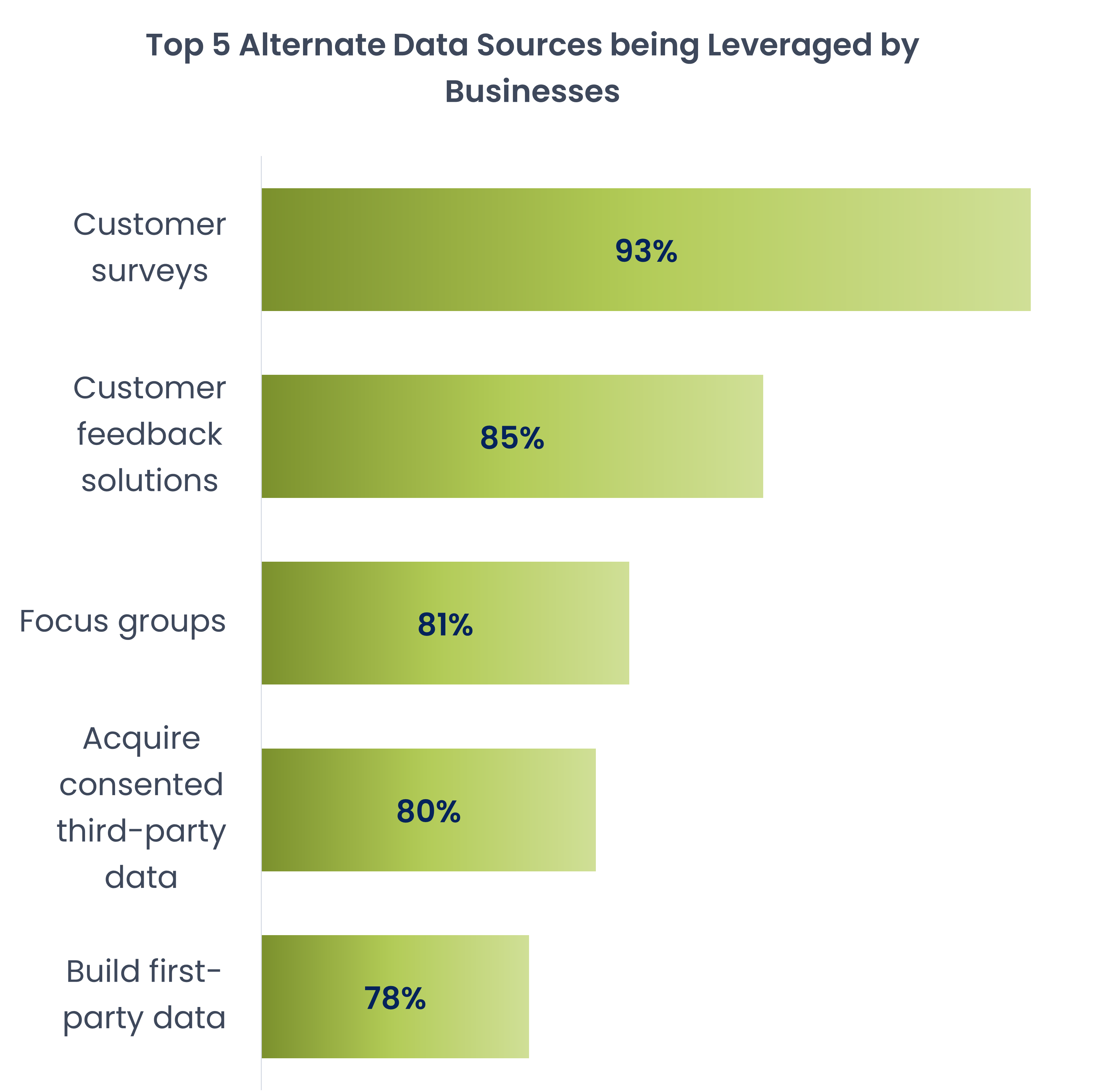 To build personas and draw insights from the various data sources, marketers are onboarding specialists for first-party data efforts, building customer data platforms, and overcoming the challenges of walled-garden data. To better track and measure the impact of their campaigns, they will continue to invest in verification, brand safety, and measurement tools. In fact, 8 in 10 brands are already using and will expand their usage of preference management platforms to help them understand the needs of their customers better.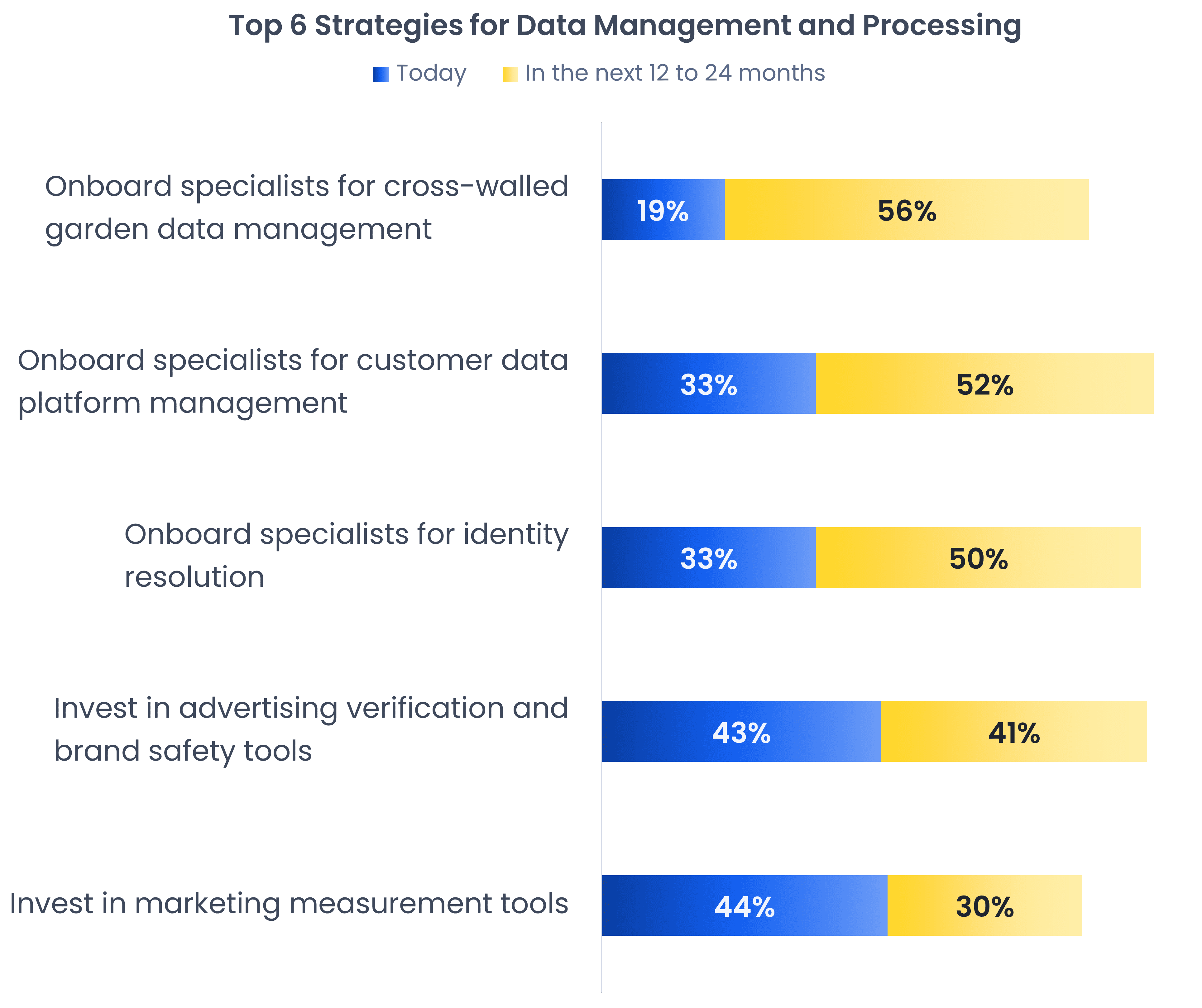 Ultimately, in order to move forward advertisers will have to follow these guiding principles:
✓ Rethink identity and adopt alternative targeting methods. It is imperative for the advertising industry to focus beyond traditional targeting methods (i.e., third-party cookies), to pave the way for success with new identity solutions and contextual targeting. Test out a portfolio-based strategy with a mix of targeting approaches.
✓ Invest in first-party data. Maximize the value of first-party data through tools like customer data and preference management platforms. Be transparent about data collection and usage, and communicate value to consumers, not just free content but a better customer experience.
✓ Embed Privacy by Design (PbD) principles to your marketing approach. Adopt a privacy-first approach and proactively think about how to protect customers' privacy and aim to build a privacy-first culture across your firm.
Interested in learning more about these insights. Download the full report here