Mobile Apps Unlocked, the premier event for all things mobile apps and user acquisition, just wrapped up its 2019 iteration with two days of learning, insights and fun at the MGM Grand in Las Vegas. Just like last year, MAU did not disappoint in 2019!
Here's a small sample of what we saw, learned and ate at the MGM Grand on May 1-2:
InMobi is Fully Committed to Driving Real Connections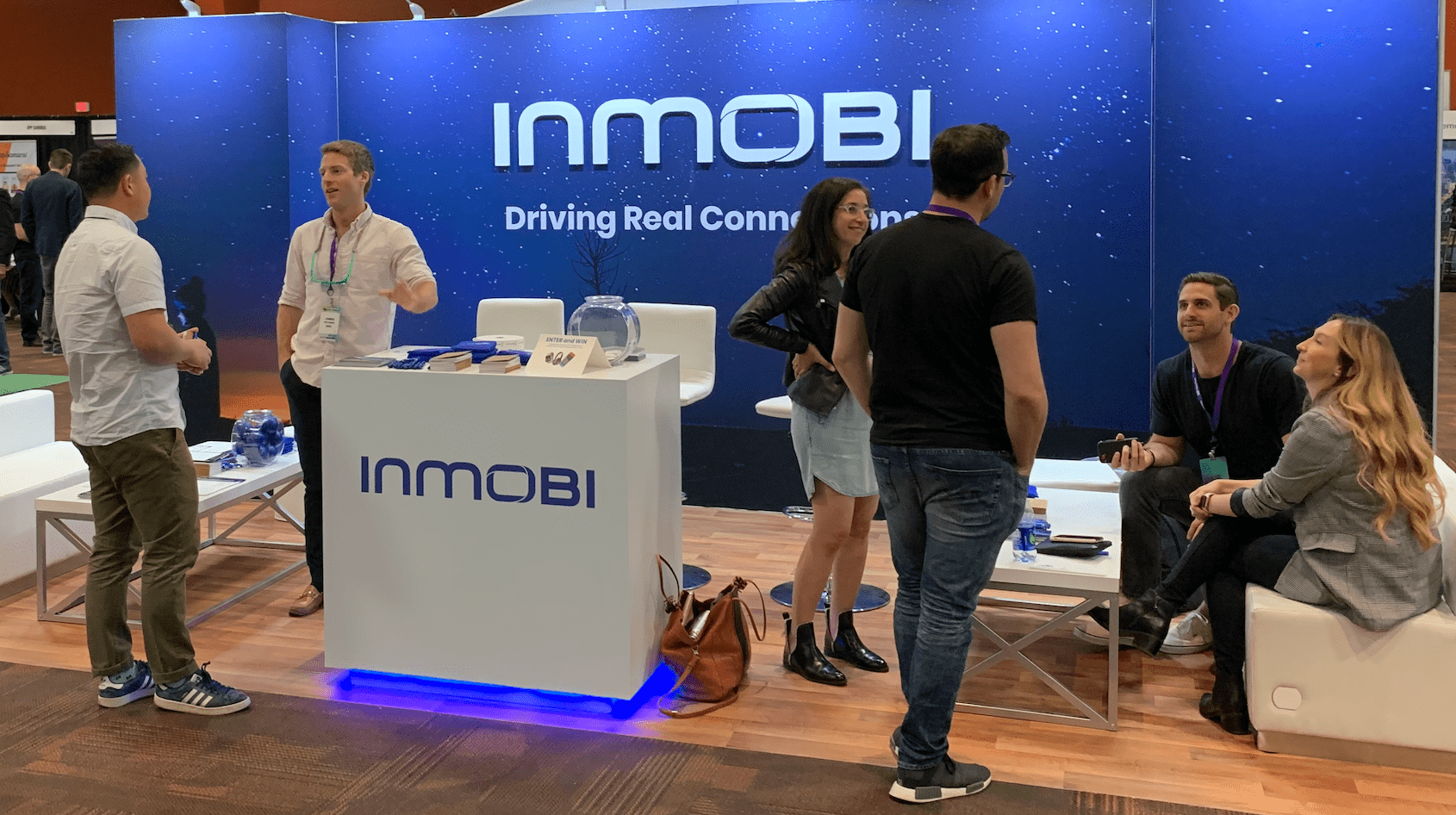 In the worlds of ad tech and martech, it's easy sometimes to get caught in the weeds, focusing on technical specs and features. This is all fine and good, but what's the foundation of everything marketers and advertisers do and care about? That's right: real, live people like you and me.
Here at InMobi, we are committed to Driving Real Connections. We partner with brands to help them identify, understand and reach their consumers. We were excited to chat with everyone at MAU on how InMobi can help them drive real connections and improve their business.
There's a Lot of Excitement Around Our New DSP
At MAU, we provided the first sneak peek of our brand new demand-side platform (DSP) to app marketers! InMobi's new DSP platform is the industry's first to measure success in the only metric that truly matters: ROI.
With the launch of InMobi's DSP, we are focused on delivering true performance measured in metrics that matter – ROI. This approach allows InMobi to develop meaningful relationships with brands by delivering impactful, lasting results rooted in mutual success rather than dispensable impressions. This evolution bridges the gap between business and vendor, foundationally creating a consultative partnership over transactional business.
The app marketers we talked to at MAU 2019 were really excited about the possibilities of our DSP. If you're interested in seeing the DSP for yourself, then be sure to request a demo.
The Future of Performance is Programmatic
On Day 2 of MAU 2019 - Thursday, May 2 - Robyn Meyers, VP of West Coast Brand Partnerships at InMobi, curated a panel with Mike Brooks, SVP of Revenue at WeatherBug, Julia Martin, Senior Programmatic Demand Lead at MoPub, and James Peng, Head of Performance Marketing at Coinbase, in a spirited discussion on why The Future of Performance is Programmatic.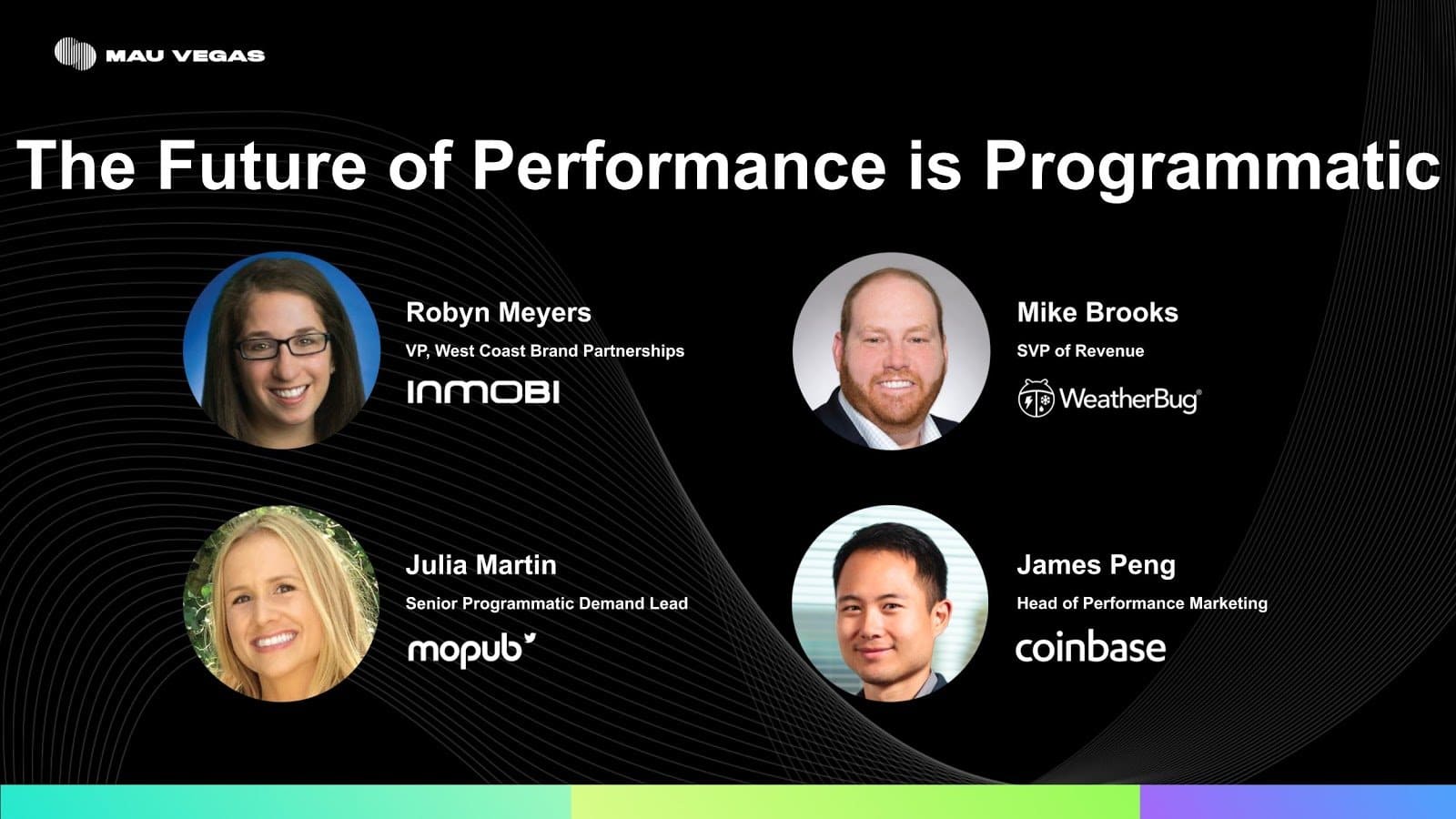 There were a lot of great insights, and attendees came away with many useful tips and approaches. It was a standing room only crowd in the room!
Insights from the panelists:
Mike Brooks, SVP of Revenue at WeatherBug:
"I do not trust Google and I do not trust Facebook, which is why I don't put a lot of money there with my campaigns."
"One of the coolest things about Programmatic right now is you can line up 10 different hypotheses and easily test them."
"Over the next 9 months, there will be some challenges with DSPs fitting into header bidding tech for apps rather than connecting to a specific part of the waterfall."
"In the Programmatic world, I will NEVER buy on Cost Per Install. There's too much fraud. One of the most redeeming qualities of Programmatic is that I can buy on Cost Per Action, which is less susceptible to fraud."
James Peng, Head of Performance Marketing at Coinbase:
"If you're working with a vendor that can't give you names of publishers running your ads, that's bull****."
"As more DSPs get more advanced and more supply sources come into play, things are going to get better and easier. A lot of advanced DSPs can help test creatives."
"You shouldn't go play ball without a good brand strategy. Don't just start throwing banners up everywhere without coordinating brand strategy with performance strategy. Start with brand strategy to make people aware of your brand, then leverage product marketing to push people down the funnel then use Programmatic to go in for the kill."
"Supply is consolidating a lot. Ad networks are a disappearing breed these days. Programmatic needs to evolve to work with new types of content out there."
Robyn Meyers, VP of West Coast Brand Partnerships at InMobi:
"Does that other 10% not matter? At InMobi we think there is power in reaching people across other channels, outside of these walled gardens."
"One of the reasons why we launched the new InMobi DSP was to provide marketers with transparency and margins."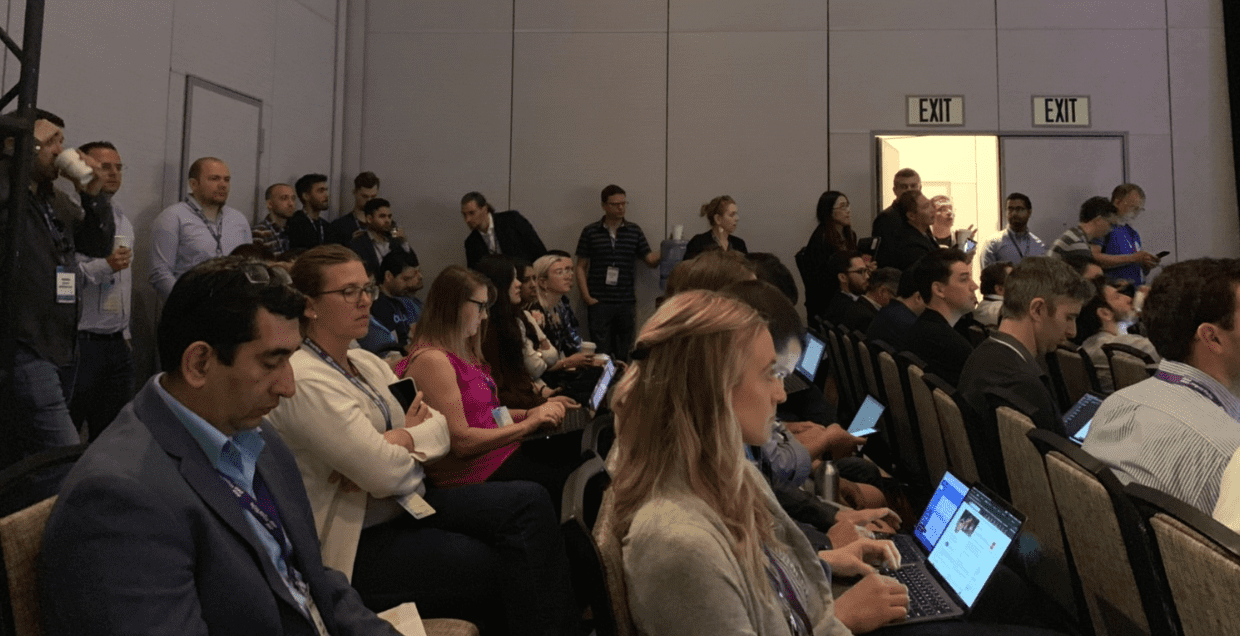 Big Winners at Our Booth
Over at booth #326, we gave away an Apple Watch, a Nintendo Switch and a Bose Headphones at the end of Day Two of the event. A big congratulations to Iryna Harmaza, Senior Key Account Manager at Altrooz, for walking away with a brand new Apple Watch and to Brad Goldberg, Manager, Revenue Partnerships at Snap Inc., for winning a new Ninentdo Switch!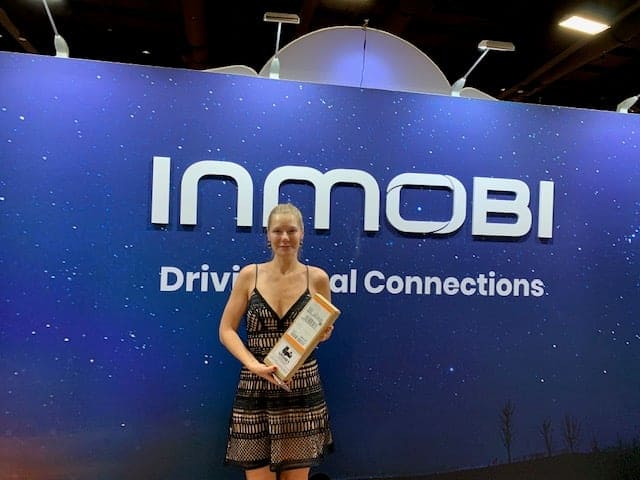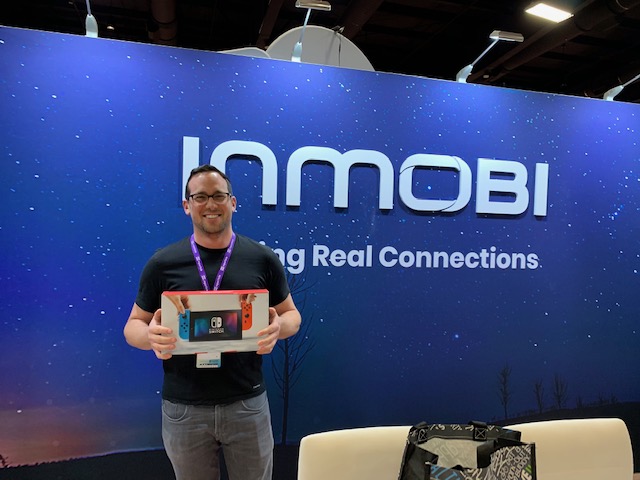 Did you miss MAU 2019? We hope to see you next year at MAU 2020!