Phew! We just about recovered from a week in Las Vegas for MAU 2018 and have come back full of great ideas and inspired learning. As always, MAU did not disappoint. Here's a small sample of what we saw, learned and ate at the MGM Grand on April 25-26:
Raymund Bautista and a panel of industry experts set the facts straight on fraud
A highlight session of the two-day conference was in a panel on Combating Fraud in 2018 with our very own Raymund Bautista, our Head of Strategic Partnerships, joined by experts from Smule, PLAYSTUDIOS, Digital Turbine and moderated by GSN Games. The panel covered the state of affairs today and discussed how all ecosystem players can help play a part in reducing and fighting fraud.
Raymund's main takeaway? Collaboration is key. "Put your data sets together to get that complete holistic view of what fraud is," he said.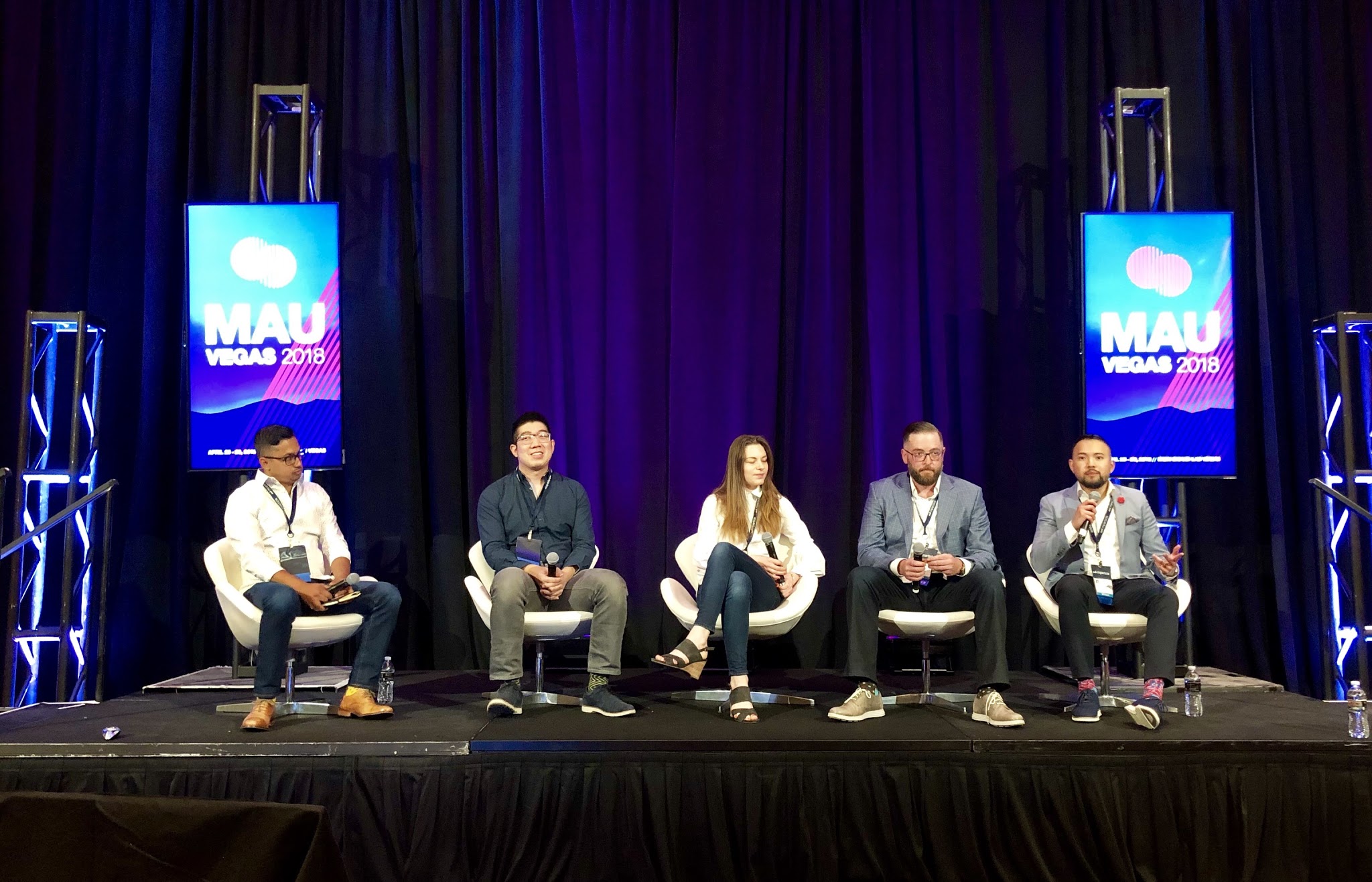 Great conversations with advertisers and publishers
As one of the biggest mobile marketing events of the year, MAU gave us an opportunity to chat one-on-one with both advertisers and publishers across the industry to discuss their unique needs and challenges. These conversations gave us a lot to think about and we'll be continuing them throughout the year.
InMobi's MAU party hosted in the MGM SkyLOFT
InMobi hosted a cocktail party at the MGM Grand SkyLOFT Suites (Fact: it was Barbara Streisand's suite!) after the main events of the first day. Everyone was chatting, schmoozing and having lots of fun which allowed us all to let our hair down a little. It was great being able to chat in depth with so many people. A big thanks to everyone who came out and for making the event a success!
Lots of learning about how apps are the future
When you have so many smart people in one place, like you do at MAU, you get an amazing opportunity to learn from the best and brightest in the mobile marketing space. Usage of apps is growing, surpassing mobile browser usage, but unfortunately too many brands aren't taking full advantage of today's user habits because their customer experiences are too siloed.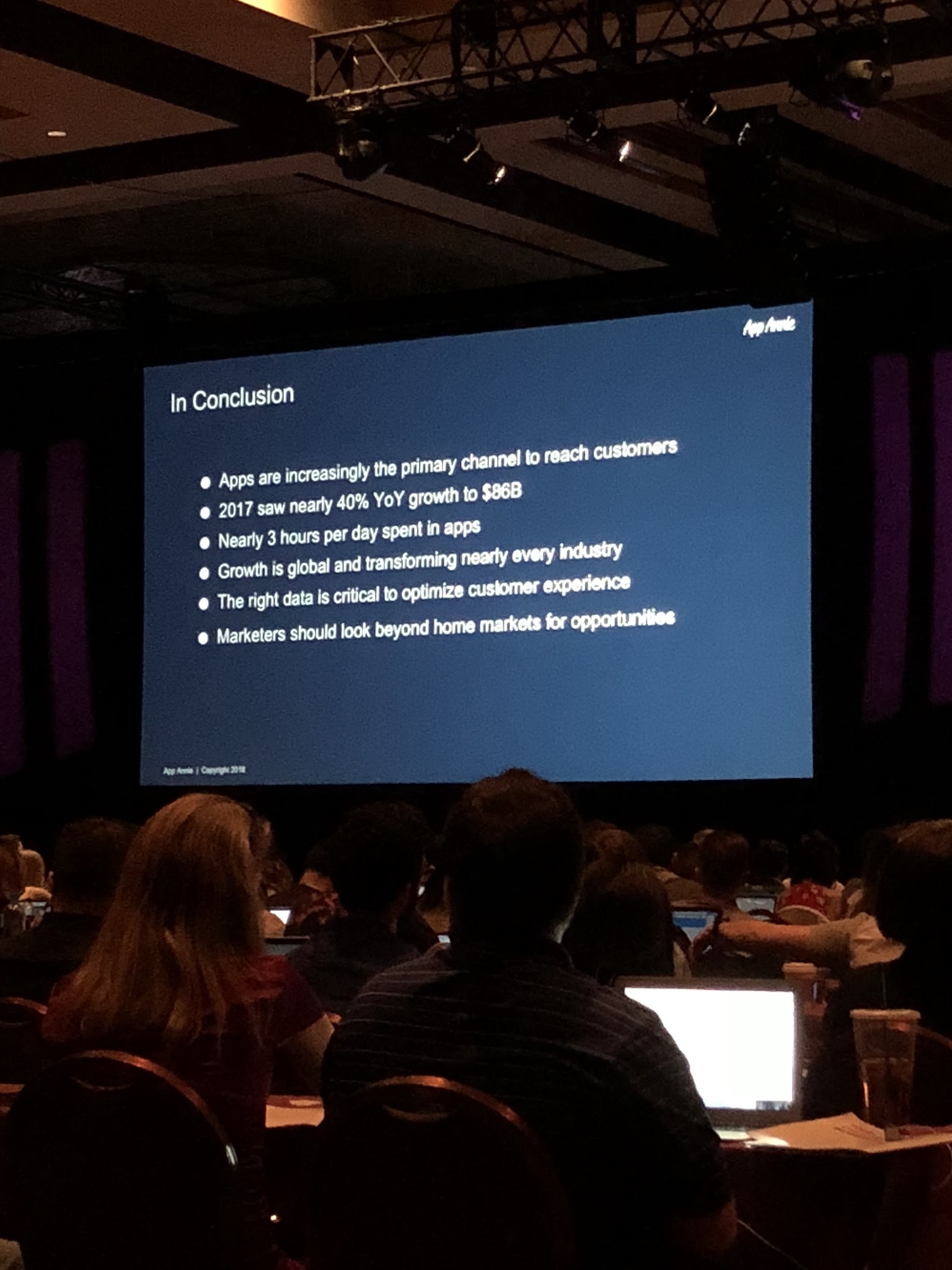 Women in Tech Lunch
This year, Irene Herranz, InMobi's North America Marketing Director, was fortunate enough to be invited to Leanplum's Women In Tech lunch. We have a great partnership with Leanplum, and it was fantastic being able to attend their event. It was a great opportunity to meet like-minded professionals and to network in a more casual setting. She met with representatives from companies big and small, and heard about many unique technologies.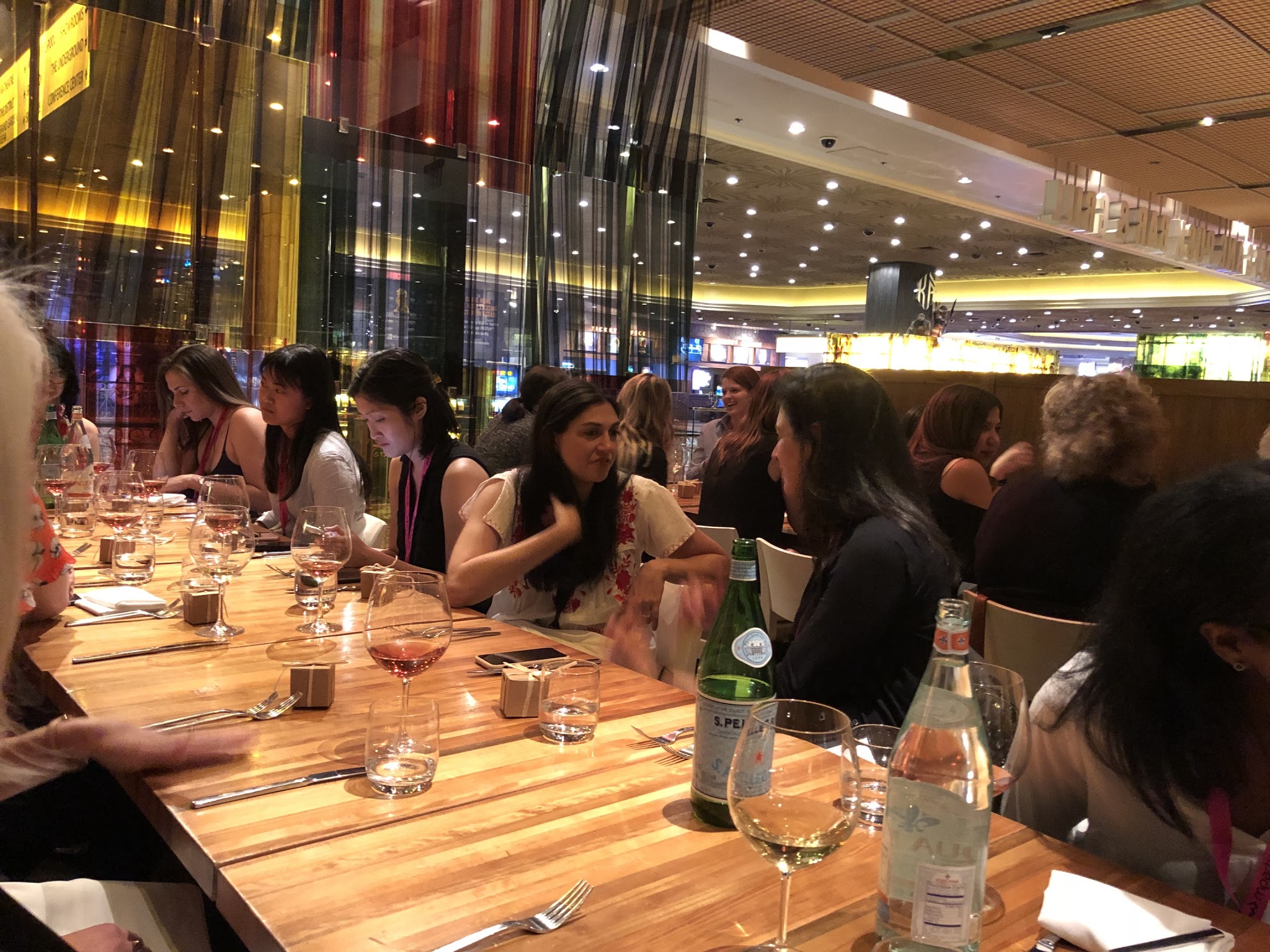 Dates for MAU 2019 are yet to be confirmed, but we're already looking forward to it! If you attended MAU 2018, what were your highlights of the event?