Want to learn how to harness the growing power of retail media in less than 30 minutes?
In a recent Retail Dive webinar, Inder Singh, SVP of Commerce at InMobi; Surabhi Pokhriyal, Global Head of Digital Commerce at Colgate Palmolive and Melissa Burdick, President & Co-Founder of Pacvue, discussed how the retail media ecosystem is evolving and what retailers need to do to see real ROI from their media networks. In order to take advantage of the $100 billion opportunity that is retail media, retailers must do three things:
Focus on creating engaging customer experiences
Maximize ad inventory demand
Unlock recurring budgets from all advertisers.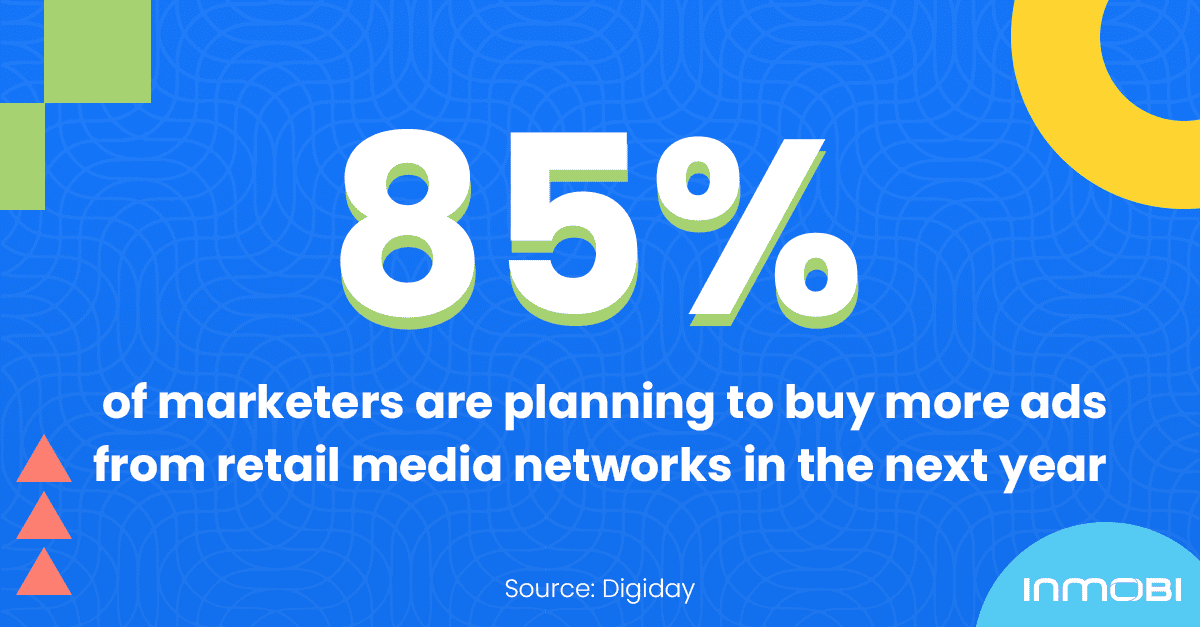 "Retail media is not just promoting sales happening on the platform. It's influencing a lot of sales that are happening off-platform as well." – Surabhi Pokhriyal, Global Head of Digital Commerce at Colgate Palmolive
Increase Customer Engagement with Video and Influencer Content
Video ads propelled programmatic advertising, and it's going to do the same for retail media. Major retailers like Walmart and Albertson's are already embracing video, influencer content and live shopping.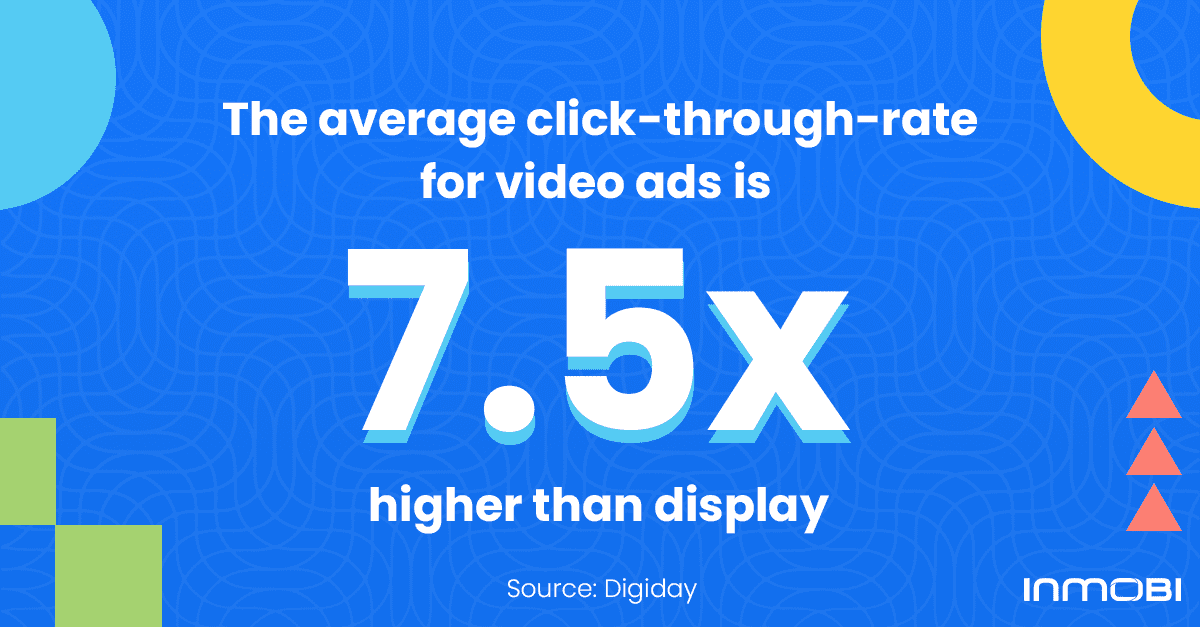 InMobi Commerce helps retailers enhance their media offerings to include high-impact ad units like shoppable videos and integrated influencer content, allowing retailers to unlock incremental budgets from existing advertisers eager to influence consumer purchase decisions – which ultimately creates trust and loyalty with their shoppers. 
Maximize Inventory Demand with Mediation
Many retailers are missing out on fully maximizing the demand for their ad inventory and customer access by only working with one supply-side platform. Through mediation retailers can maximize their revenue by integrating with any number of retail media networks, solution providers or retail DSPs.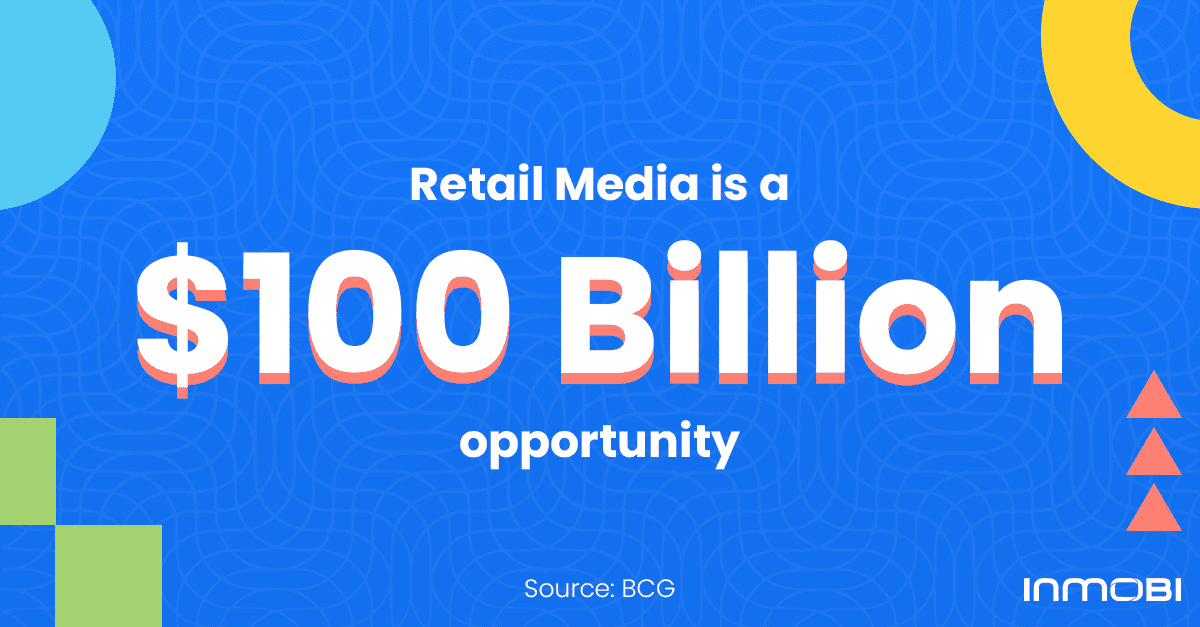 InMobi Commerce has created an industry-first, open-source mediation software that allows retailers to increase ad competition, fill rates, and ad inventory but also retail control of their data and consumer privacy.
"As people's shopping habits diversify, brands need to understand where consumers are shopping and what's actually working for the brand across all these channels that we've been talking about." – Melissa Burdick, President & Co-Founder of Pacvue
Unlock Recurring Budgets from More Advertisers
Finally, to succeed in retail media, you must secure recurring advertising budgets from all brands, not just the top 25%. Brands are looking to reach highly qualified shoppers who are ready to purchase, and they need to show ROI. Without a simple, seamless way for brands to launch campaigns and prove ROI, retail ad revenue will plateau.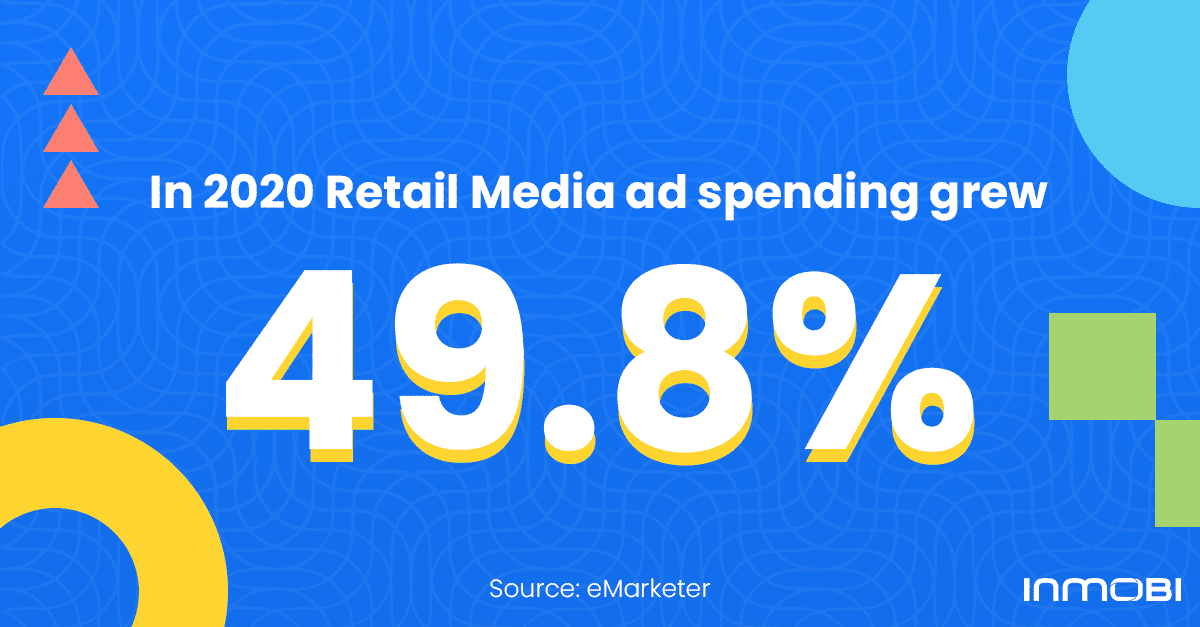 With InMobi's self-serve autonomous bidding tool, we are building on over 13 years of experience in the ad tech space to help retailers scale their ad revenue. Brands can optimize their retail media campaigns for ROI, and machine-learning based optimizations are available to help a brand's advertisement reach the right users, with the right keywords, on the right pages.
To learn more about how to harness the power of retail media for industry experts, stream our webinar today.