Since the onset of the pandemic, the way consumers shop and discover new products has changed. Independent retailers have begun embracing new technologies such as e-commerce to meet their needs. And, as CPGs continue to allocate money toward digital advertising, looking for new ways to connect with shoppers, retail media provides a prime audience in a buying mode.
However, retail media has often been misunderstood as a "tax" for brands to win a top position on a retailer's search results page. But, retail media in its truest form is far more. It's the media offered by retailers to their brands to help them tell their story. It's a place where brands and consumers interact, engage, connect in an environment created, owned, and operated by retailers. The limited narrative keeps retailers and brands from realizing the true scope of what retail media has to offer.
InMobi Commerce's goal, in collaboration with Adsta, is to bring together CPGs and independent retailers to explore the evolution and future of retail media. We spoke with Alan Jones, ADSTA VP Sales & Marketing at ShoptoCook, Inc. to discuss how Adsta equips independent retailers and wholesalers to monetize their digital channels.
1. What would you say are the key factors driving the explosive growth of retail media, and how is Adsta advising their independent grocery partners to capitalize on growing CPG investments in retail media? 
As CPGs search for new ways to connect with shoppers, retail media provides a prime audience in a buying mode. What better place to connect with your consumer goods' buying audience than on the digital channels provided by their primary retailer.
Independent grocers face a challenge as most do not have the buying power to receive direct focus from national CPG brands. They are often left out of national CPG promotions, and these retailers, and their shoppers, miss out as a result. Adsta offers a power in numbers solution that provides independent grocers a larger presence than they can achieve on their own. By participating in the Adsta network, they are able to gain access to national campaigns that would not have been available otherwise. On top of that, Adsta offers retailer-specific features that allow grocery partners to bring their direct CPG relationships to the network as well. By combining national and retailer-specific offers, Adsta grocery partners are able to offer their shoppers access to CPG promotions just like the large chains.
2. What are the unique advantages independent grocers have in retail media? 
While many of the largest national retail chains dictate terms to the CPGs and hold most of the buying power for CPG promotions, independents provide a more affordable and accessible opportunity for innovative CPG brands willing to experiment in diverse channels. The same shoppers that frequent national retailers also shop independents, and retail media presented via the independent's digital channels offer a larger opportunity to stand out.
3. What are the biggest roadblocks retailers typically face when starting or scaling up their retail media platform business?  
Retail media is such a new opportunity that many retailers are unfamiliar with best practices and often struggle to establish standards for their internal execution. Because of this they can flounder and fail to make progress in a timely fashion. On top of that, many of the CPGs overlook regional independent retailers in favor of national chains. Independents are left without access and miss out on the largest national promotions. 
4. Where do you think the future growth in Retail Media will come from? 
Retail media is here to stay, and as engagement becomes saturated at the national level and with the largest national retailers, CPGs will look for opportunities to differentiate themselves. The independent sector has often proven inefficient and cumbersome as CPGs felt they needed to engage with each smaller retailer directly. With the creation of the Adsta network, this inefficiency is eliminated as CPGs are now able to buy across a network that has the same reach as the nation's largest chains. Based on that, Adsta and the independent sector as a whole provide a significant opportunity for future growth in retail media.
About Alan: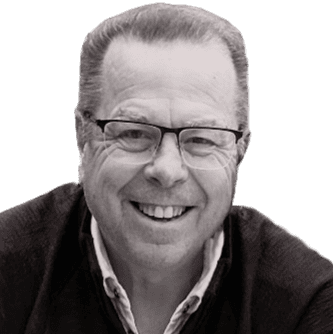 Alan M. Jones has been Vice President of Marketing and Advertising Sales with ShoptoCook since January 2018. Mr. Jones started with ShoptoCook as Vice President of Content in April 2017. From 2013-2017, Mr. Jones was a Marketing and Sales Consultant for Food Industry disruptors and In-store companies including Fetch, Engage, GMG, DBA Worldwide, Sterilyfe, Handstand Innovations, and MessageWrap. From 2002 - 2013 , Mr. Jones held various positions at Insignia Systems subsequent to his leadership position as Sr. Vice President of CPG and Retail Sales. After graduating from Michigan State University with a BA in Marketing in 1981, Mr. Jones held various positions with SmithKline Beecham Consumer Brands in the areas of sales training and management including Director of the Mid-Atlantic Division.