MMA SMARTIES Indonesia 2022 recognized the creativity and innovation of leading brands and laid a solid foundation for celebrating the bright future of marketing. InMobi continued the winning streak by bagging four esteemed awards for contributing to mobile excellence and digital marketing. Here are the award-winning campaigns:
1. Wyeth Nutrition S-26 Procal Gold Creates an Engaging Gamified Experience
Award Category :
A. Gaming, Gamification & E-Sports, Silver award
B. Instant impact, Bronze award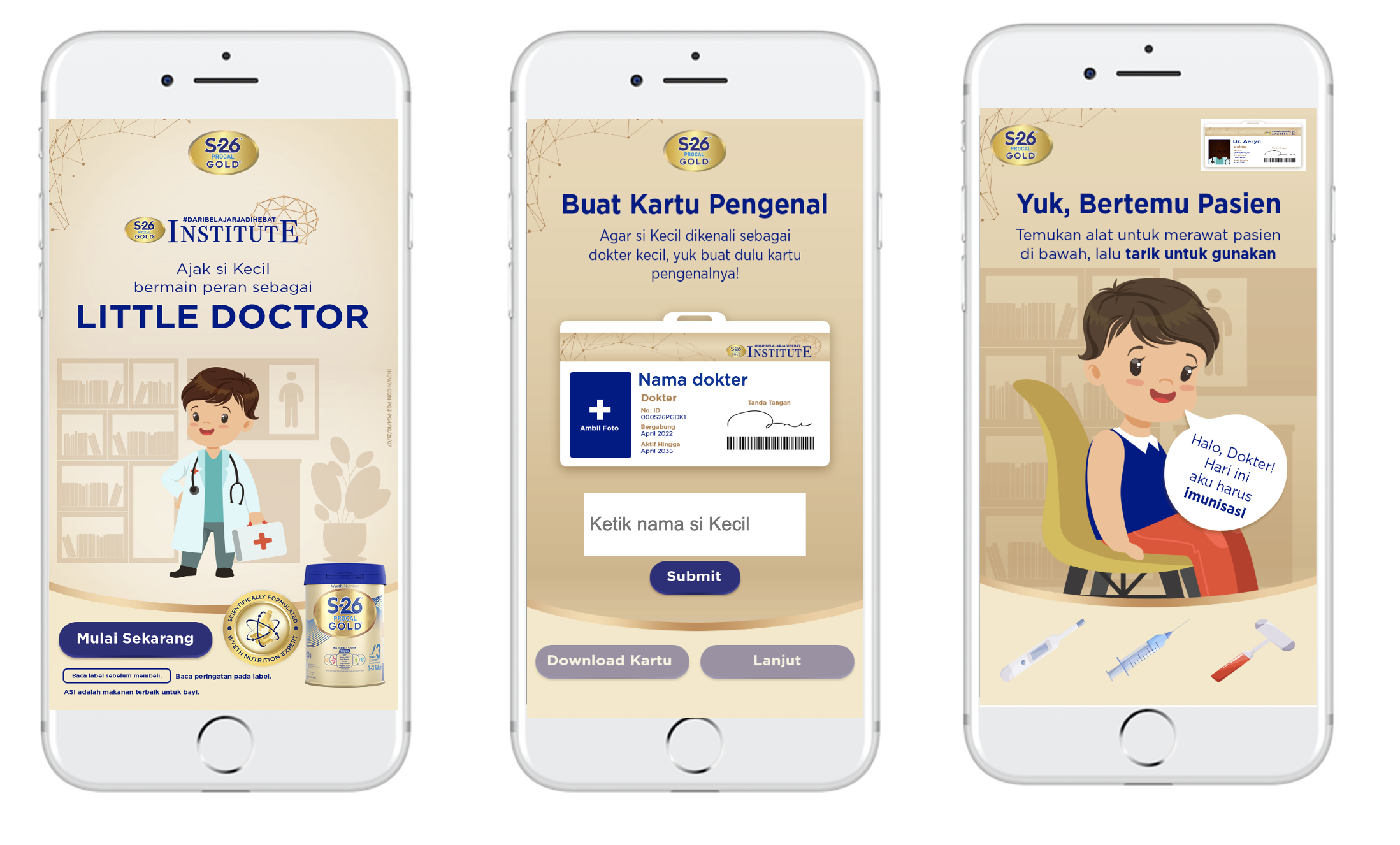 With its mission to #NurtureTheExceptional in Indonesian children, Wyeth Nutrition decided to adopt role-play based learning to feed the growing toddlers' imagination. The brand provided a free doctor kit on the purchase of Wyeth S-26 Procal Gold for parents to enable early learning. Delivering an interactive mobile gamification experience that allowed kids to download their doctor ID card, treat, and immunize the patient, Wyeth engaged both parents and children meaningfully. Measuring the campaign's success with a brand lift study, the brand recorded a 3x engagement rate and a 79% positive action from viewers who watched the ad. Delve into the interesting details of the campaign on our case study page.
2. Wall's Viennetta Brings Back Ramadan Celebrations with mobile
Award Category: O2O / New Retail / Innovative Sales Channels, Bronze award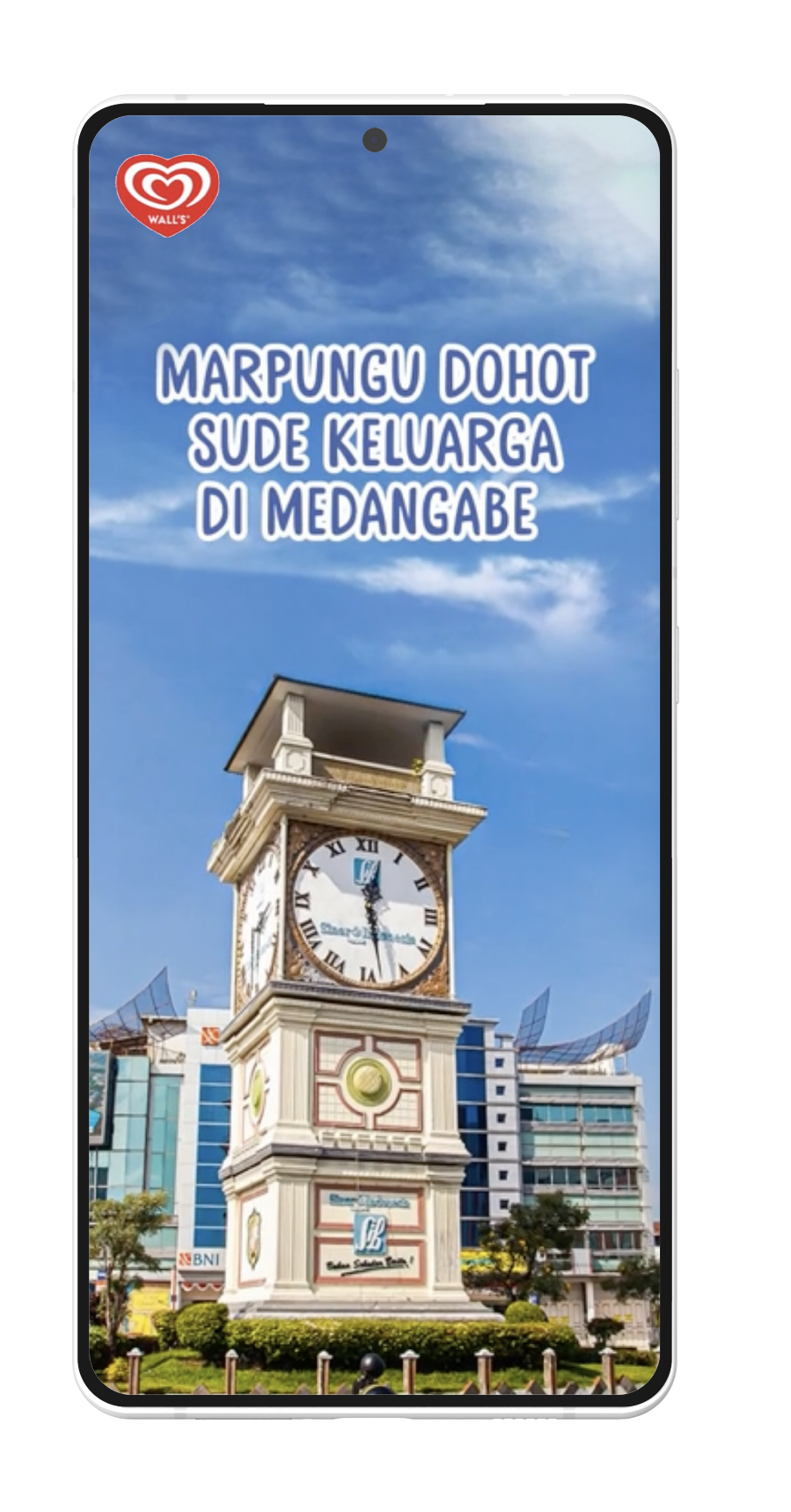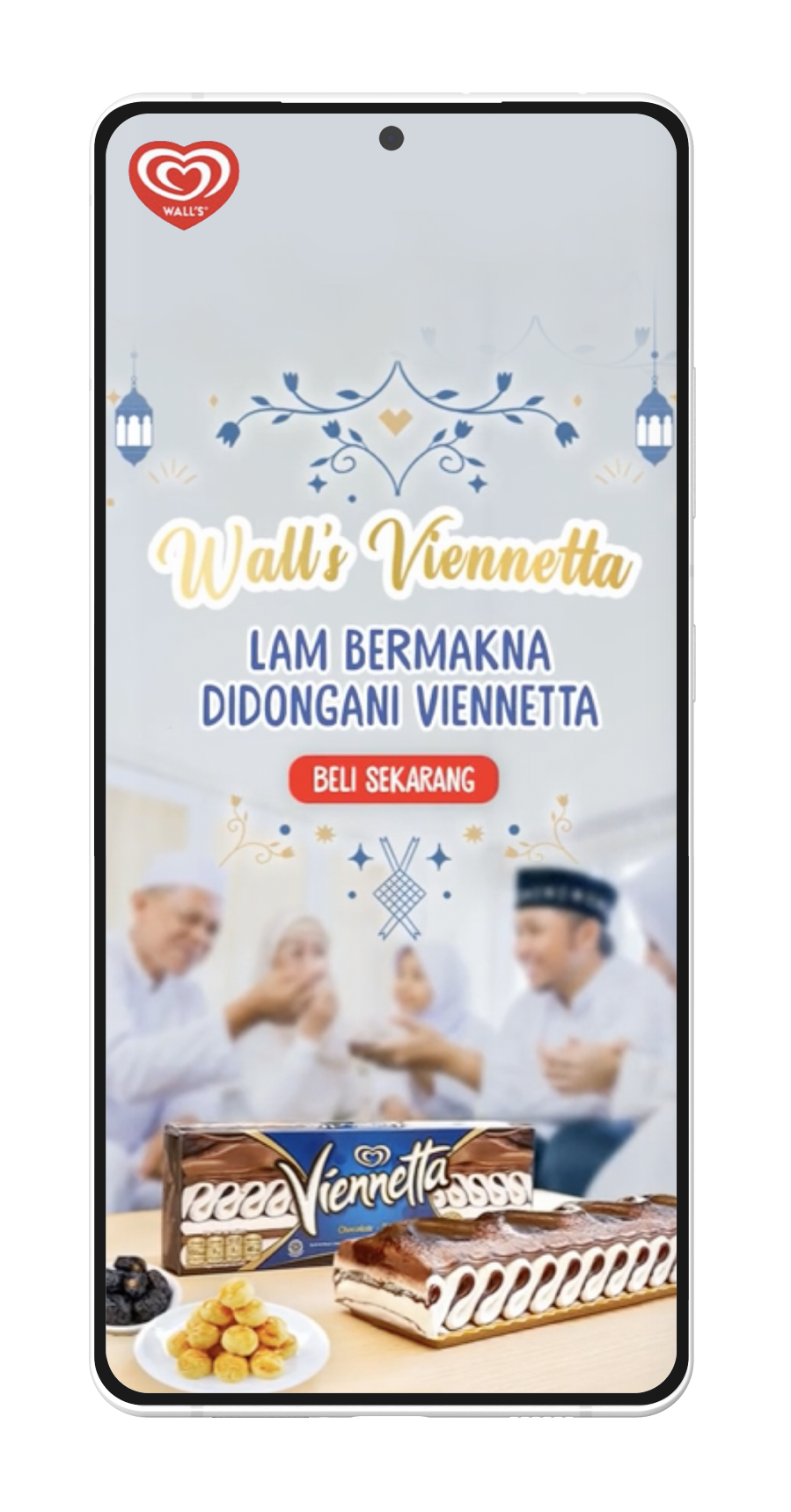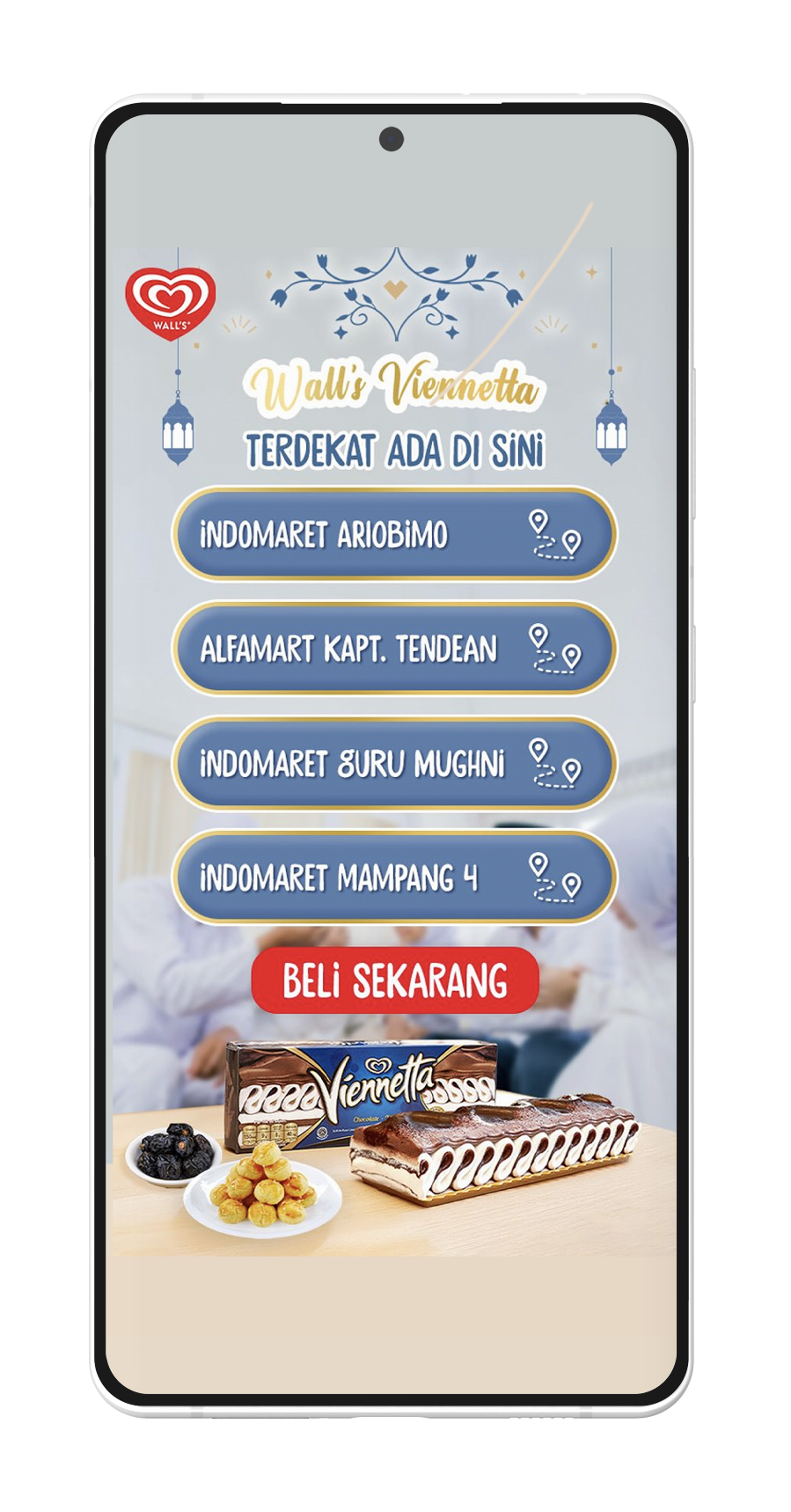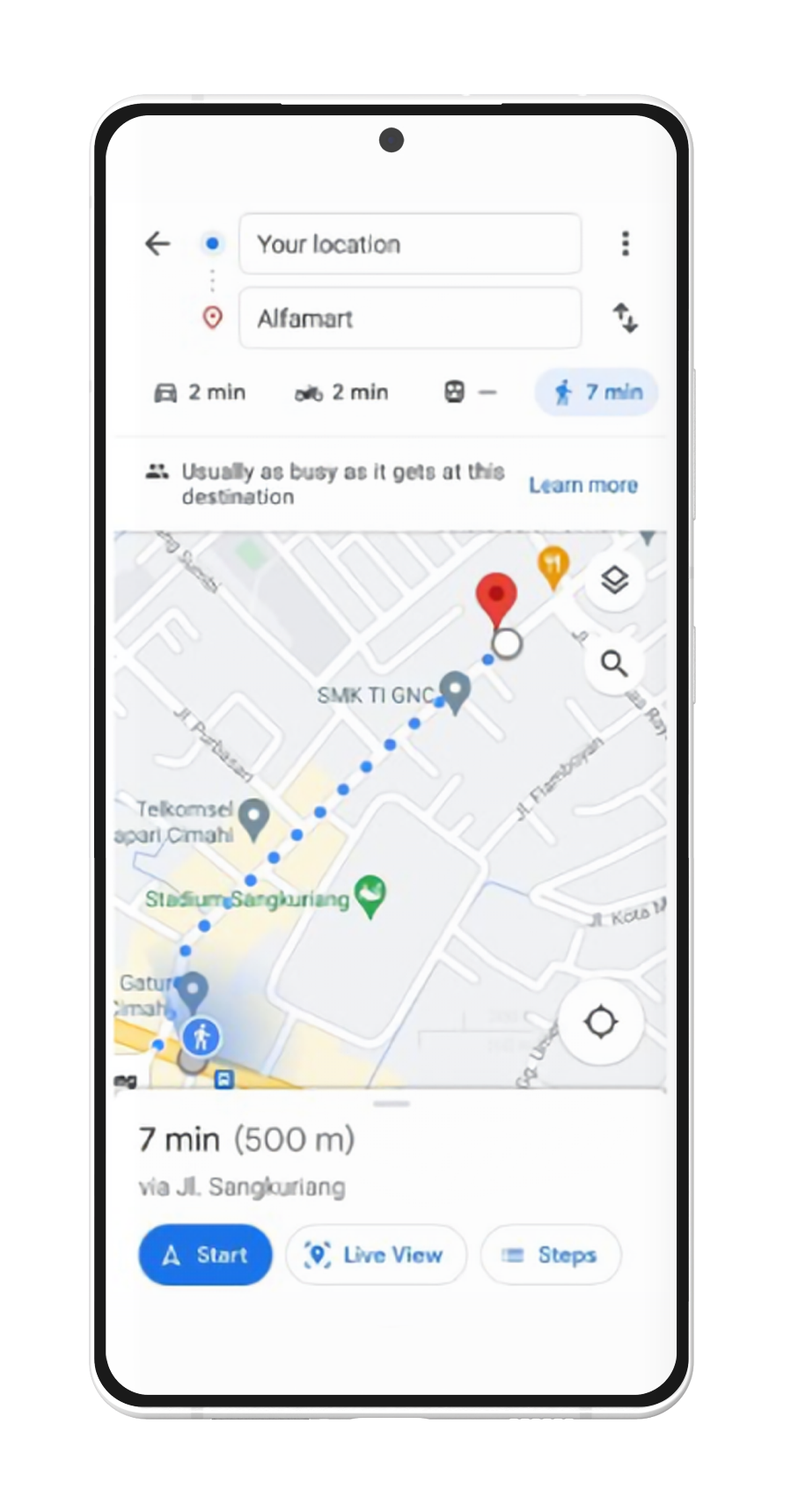 After a prolonged stay at home during the pandemic, 2022 saw Mudik travelers setting out to enjoy Ramadan with their families. Wall's became a part of these reunions by creating moments of togetherness with the relaunch of their popular family-sharing ice cream tub, Viennetta. The brand targeted ice-cream lovers with two mobile video ads, one targeted to five cities that are major hubs during Mudik and another one at the train station and one at rest stops, with compelling messaging in local languages to celebrate with Viennetta and purchase it online or at the store. The location intelligence, hyperlocal approach and video personalization proved successful, as 51% of engaged users chose to get directions to the nearest store and 49% of engaged users chose to visit the online store. By thus becoming an integral part of Indonesia's biggest festival, Wall's created a campaign that was a treat for everyone.
To know more about how Wall's executed the campaign to perfection, read the complete success story on our case study page.
3. Wall's Cornetto Mood Targeting Wins a Million Hearts
Category: Most effective use of creativity, Southeast Asia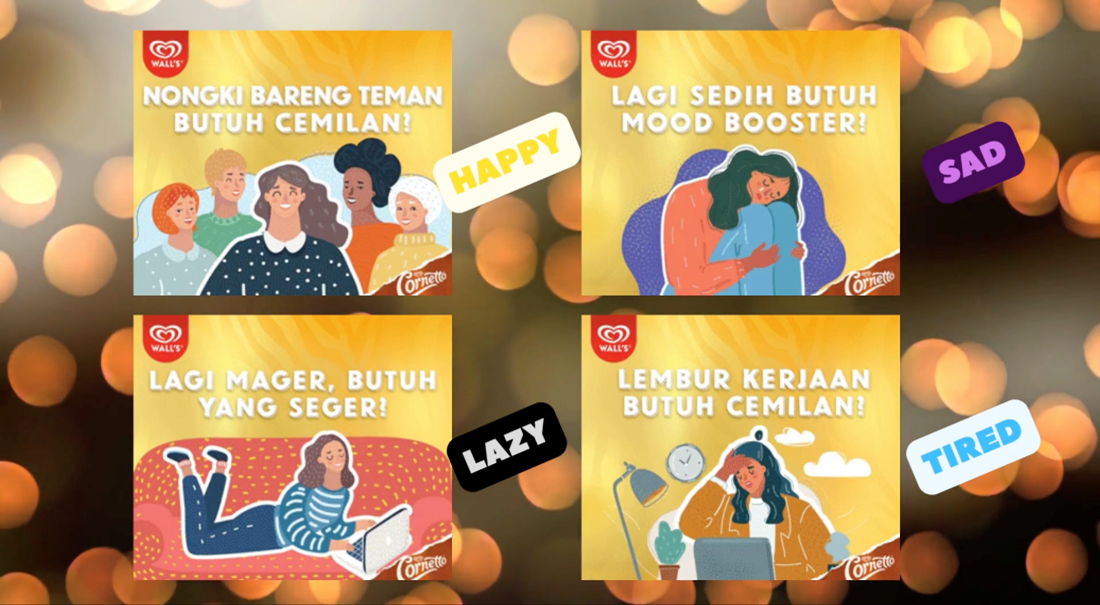 We all know different moods call for different food and studies show that too! Based on this fact, Wall's leveraged InMobi-Gojek audiences and identified the top four moods of netizens – happy, sad, lazy, and tired. Attributing these moods to audiences in real-time, the mood targeting experiment with InMobi showcased personalized creatives tailored to what they were likely feeling at the time. The relatability was high, and viewers were then redirected to a complete catalog of Cornetto ice cream that they could order instantly, which got delivered to them in minutes. As a result, the campaign saw an 8x CTR compared to segment behavioral campaigns and a 43% uplift in ice cream orders.
Be it video, personalization or gaming, brands are engaging consumers in brand-new ways. Learn more about such leading brands from our InMobi's Case Studies page. If you want to ramp up your brand's goals on mobile, reach us at mobilemarketing@inmobi.com.