With every brand vying for the attention of its target audience, mobile has risen as the unbeatable channel for converting even the most distracted consumers. Seamless and engaging storytelling on mobile has empowered advertisers to not only strike a chord with potential customers but also maximise conversions. DATAMATIXX Awards, an initiative by AdGully, recognises and celebrates outstanding innovation in advertising with the thoughtful use of data and technology. InMobi has been known to leverage the above for delivering impactful campaigns on mobile. Let's take a look at the mobile campaigns co-powered by InMobi that stood out to consumers this year and won over esteemed jury members at DATAMATIXX Awards 2022.
Campaign #1: Star Sports ignites passion for cricket through unique storytelling on mobile
Award Categories:
1. Mobile In-App Advertising (Entertainment) – Gold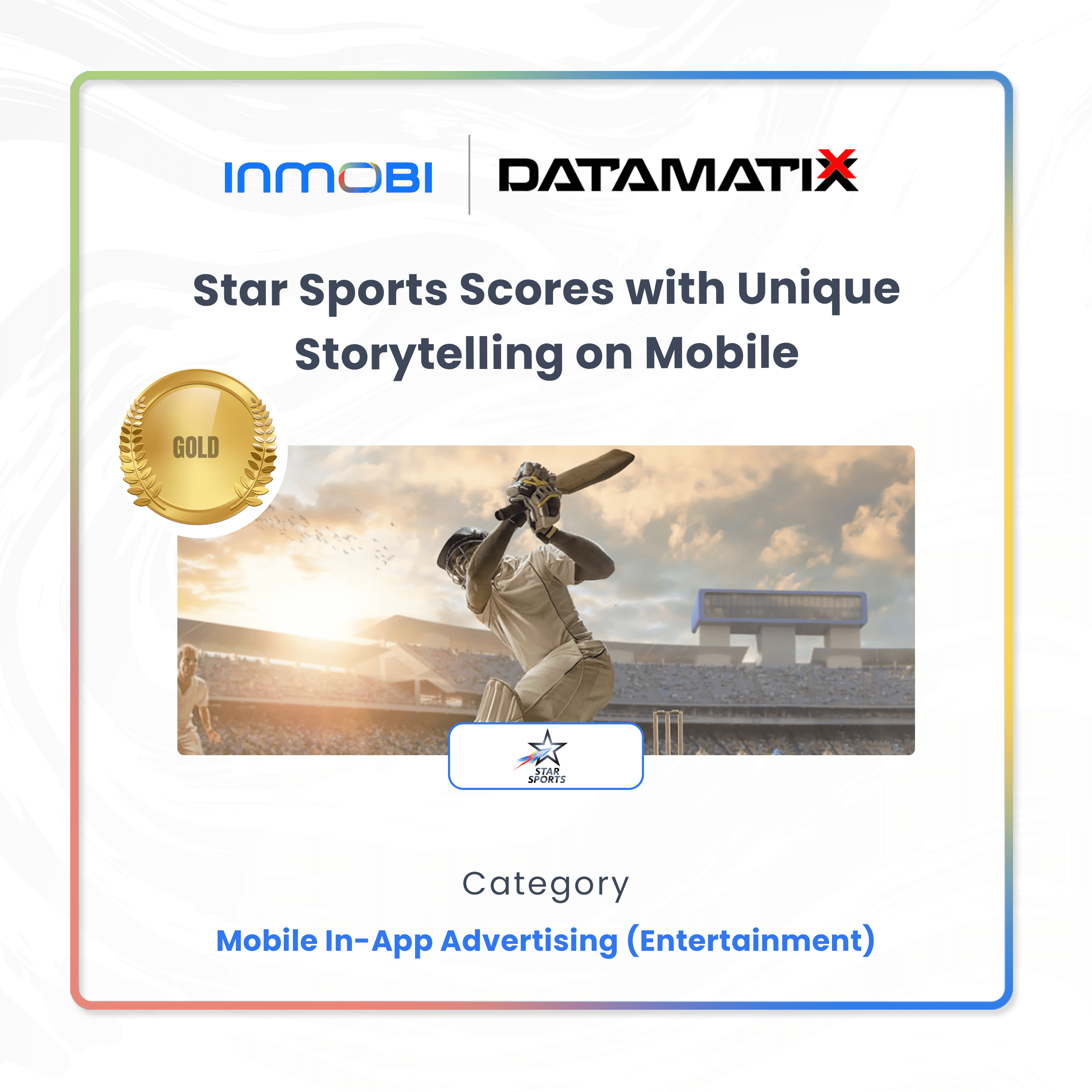 2. Innovation In Audio Advertising – Silver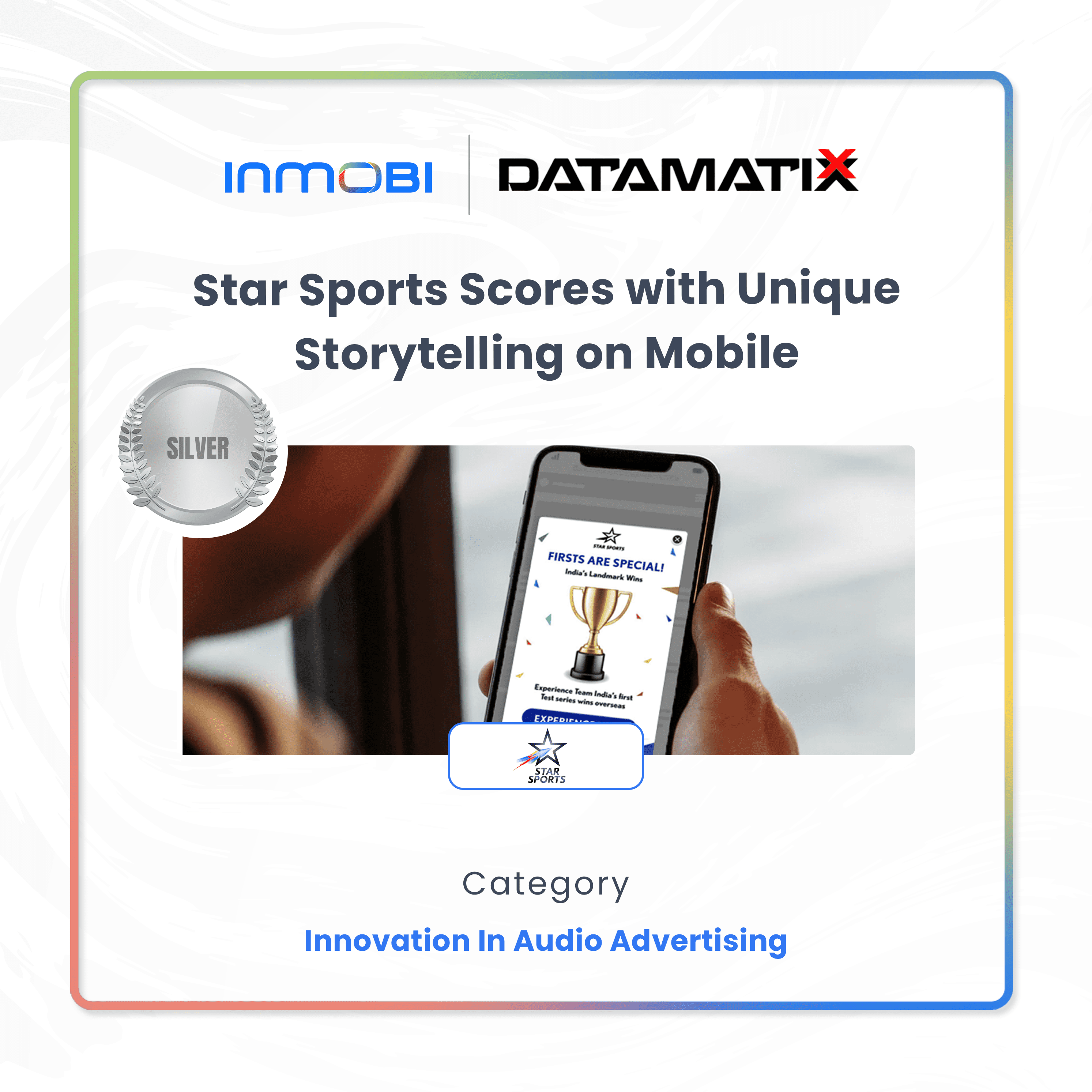 To create interest and awareness for India's cricket test series against South Africa, Star Sports, the official telecast partner in India, created #FirstKaThirst (Thirst for Firsts) campaign for the nation's cricket-crazy audiences. To make this a memorable and immersive experience, the brand partnered with GroupM and InMobi and leveraged an agile, scalable, and intelligent integration for unique storytelling mobile campaign which was further empowered by motion and voice technology. The experience left users truly spellbound as 45% of them interacted with it and 35% of them expressed interest in the series. To know more about how Star Sports hit it out of the park with unique innovation on mobile, click here.
Campaign #2: Swiggy drives instant impact with one click install campaign on Glance
Award Categories:
1. Display Campaign (E Commerce) – Gold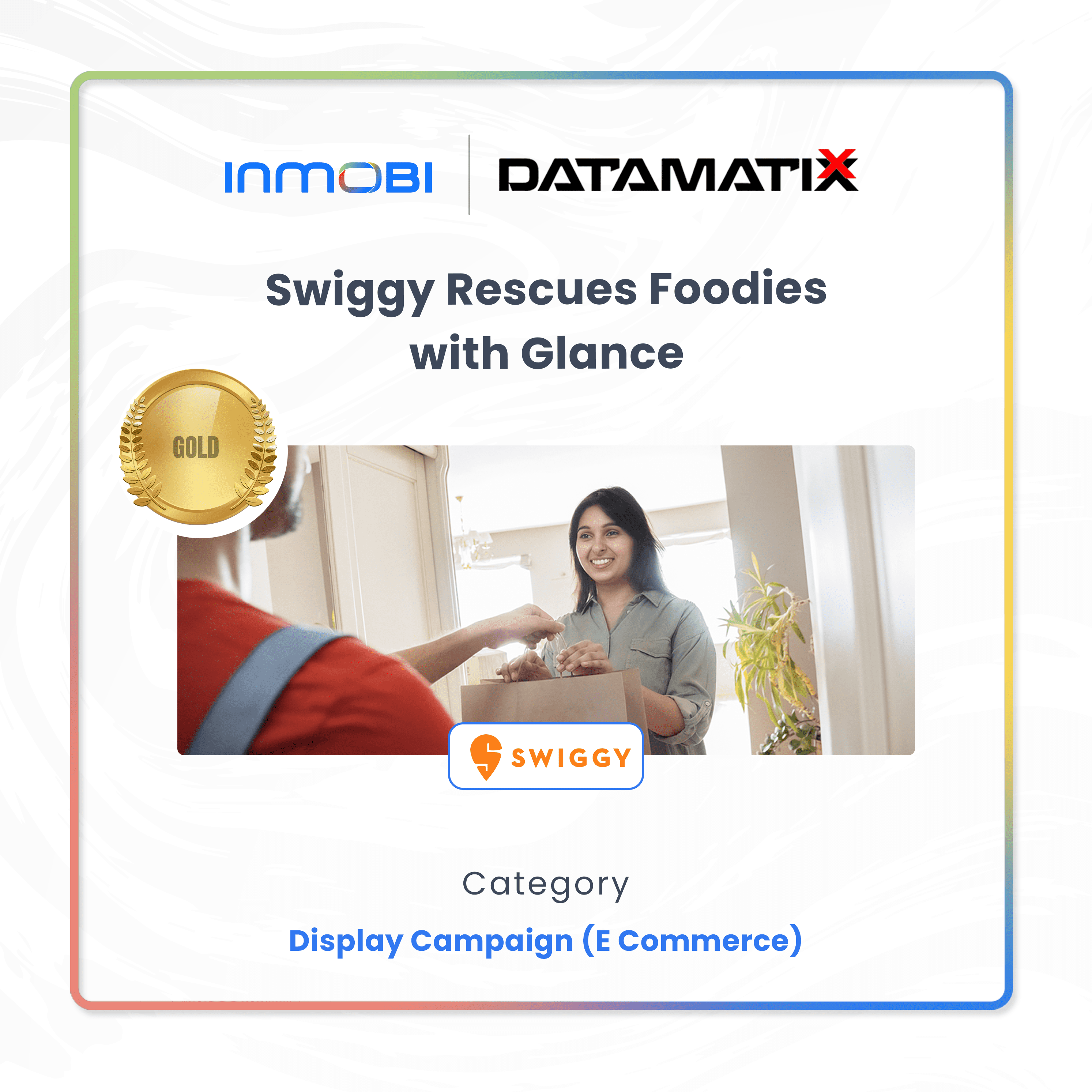 2. Mobile In-App Install Campaign – Bronze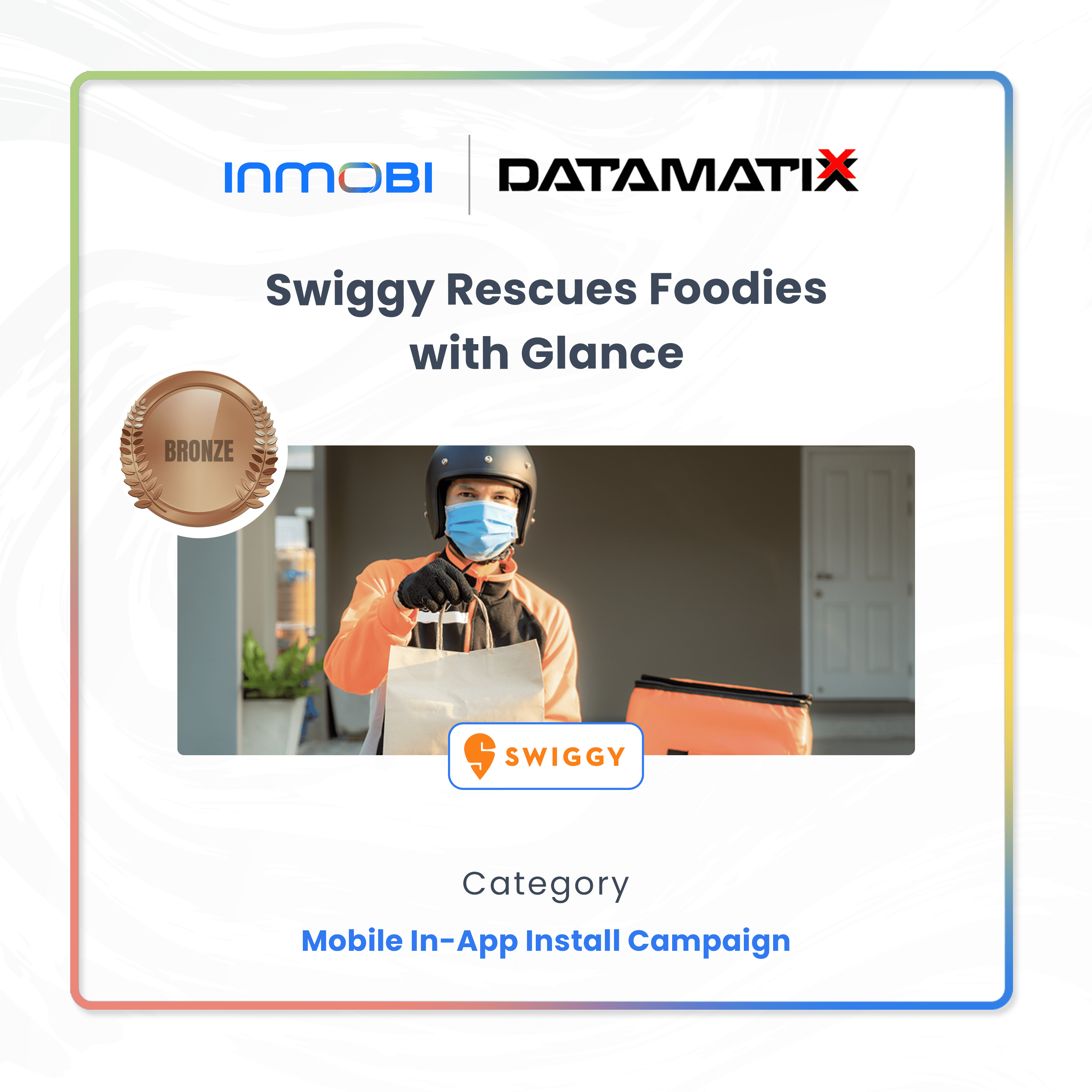 To reach food lovers pan-India, Swiggy leveraged Glance, the first-of-its-kind lock screen content platform integrated on 80% of new smartphones sold in India. The brand delivered unintrusive content on the lock screen with scrumptious delicacies and personalized the user experience by showcasing breakfast, lunch, and dinner recipes according to the time of the day. By leveraging
Glance's one-click install feature, Swiggy created a frictionless app download experience for users without leaving their lock screens. Additionally, the brand showcased captivating 10-second video ads and discount coupons on the Glance carousel, nudging new app installers to place their first orders. As a result of the mobile-first, frictionless screen-zero discovery and the subsequent one-click install experience, the brand acquired a high-quality consumer base with app transaction of 9 weeks. A 30% decrease in CPA was noticed at the end of the campaign period, while there was a 29% increase in first-time orders. Read the complete success story here.
Campaign #3: Cuvora amplifies revenue growth with In-app ad monetization
Award Category:
In Mobile App Monetization – Gold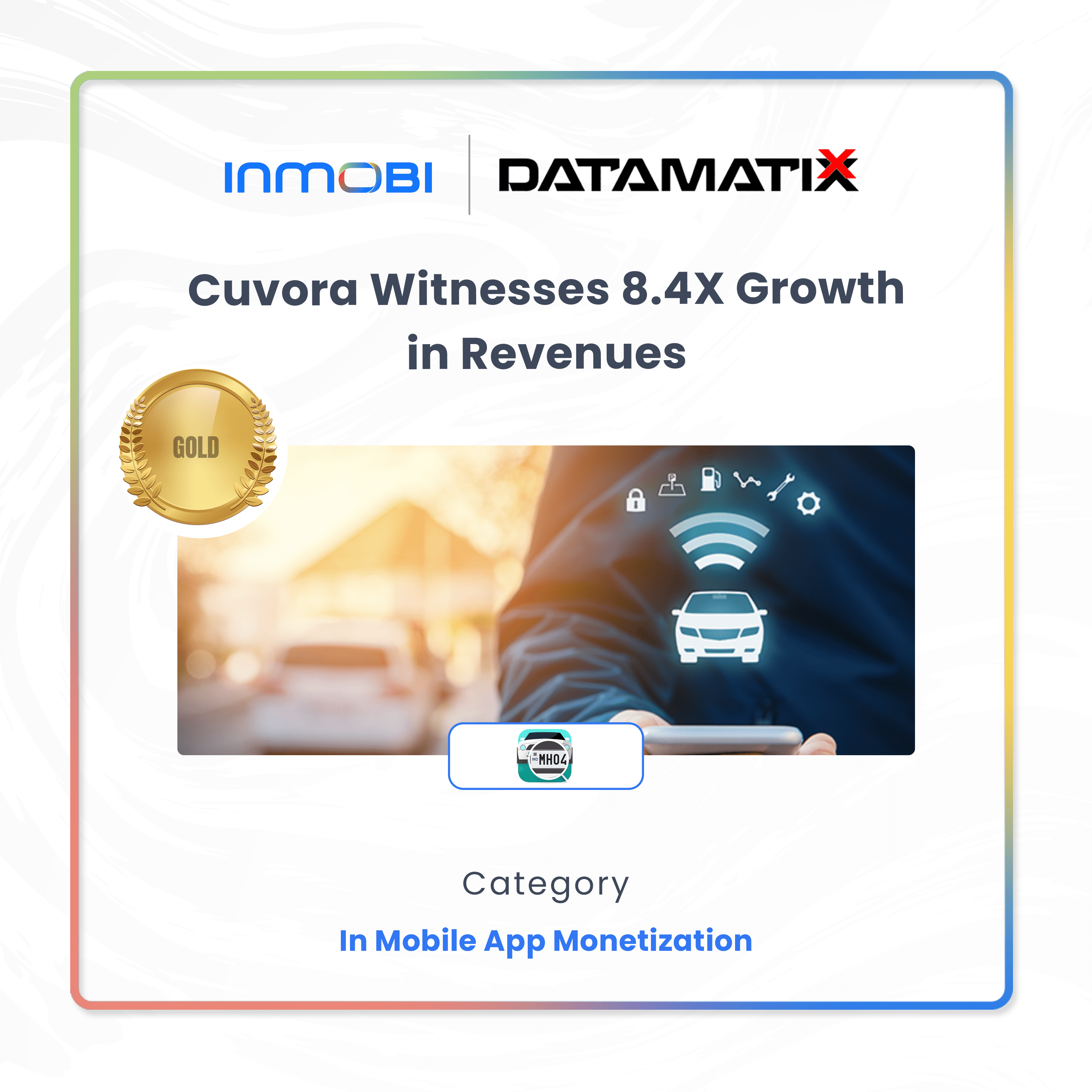 Cuvora aimed to monetize its diverse ad inventory of banner, interstitial and native ads with demand at scale from premium advertisers while offering its 8.4 MAUs an unintrusive ad experience. The brand leveraged InMobi Exchange to maximize ROI by connecting with top-class demand programmatically, finding the right balance between eCPM and fill rate, thereby generating the highest yield. While the InMobi Exchange platform's capabilities provided transparency to the app developer, the exclusive access to premium demand enabled a significant increase in overall revenue. Cuvora witnessed 8.4X growth in ad revenue and a 33% increase in eCPM, thus successfully scaling its ad monetization initiatives. Read more about the success story here.
Campaign #4: Godrej Consumer Products leverages programmatic video advertising for full-funnel impact
Award Category:
Overall Use of Programmatic in a Marketing Campaign (CPG) – Gold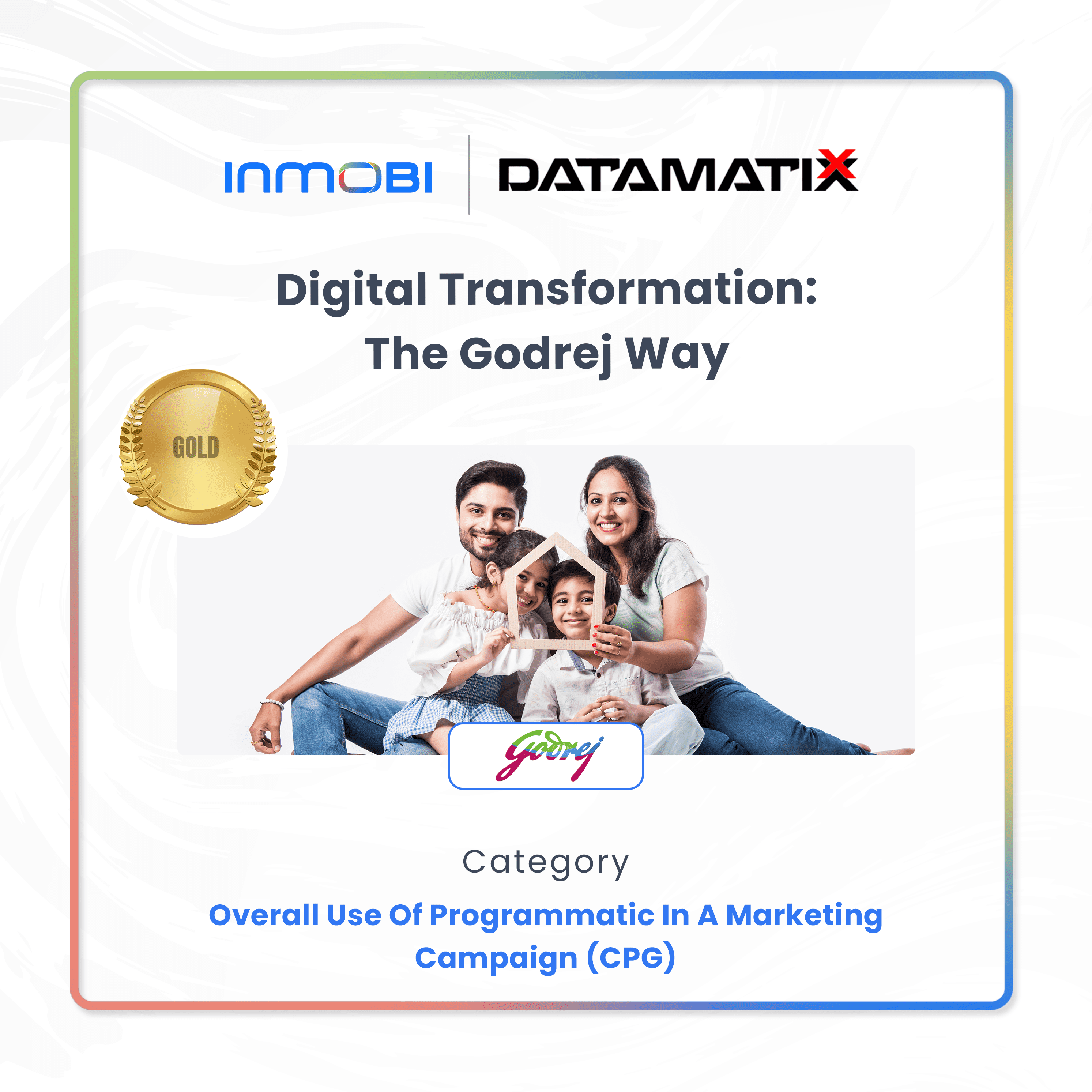 GCPL aimed to build brand salience within the insecticide category amidst all the pandemic clutter through a meaningful, engagement-driven campaign. The brand successfully engaged connected consumers with personalized communication delivered through programmatic video, utilising first-party data and precise targeting. The right initiatives led the brand to solve for business problems through intelligent mobile-first solutions. The campaign was successful in garnering a 2.48X increase in engagement rates with a 1.46X increase in video completion rates. Know more about the campaign here.
Campaign #5: Kia amplifies brand love for the Carens model through clutter-breaking, mobile-first campaign
Award Category:
Display Campaign (Automobile) – Gold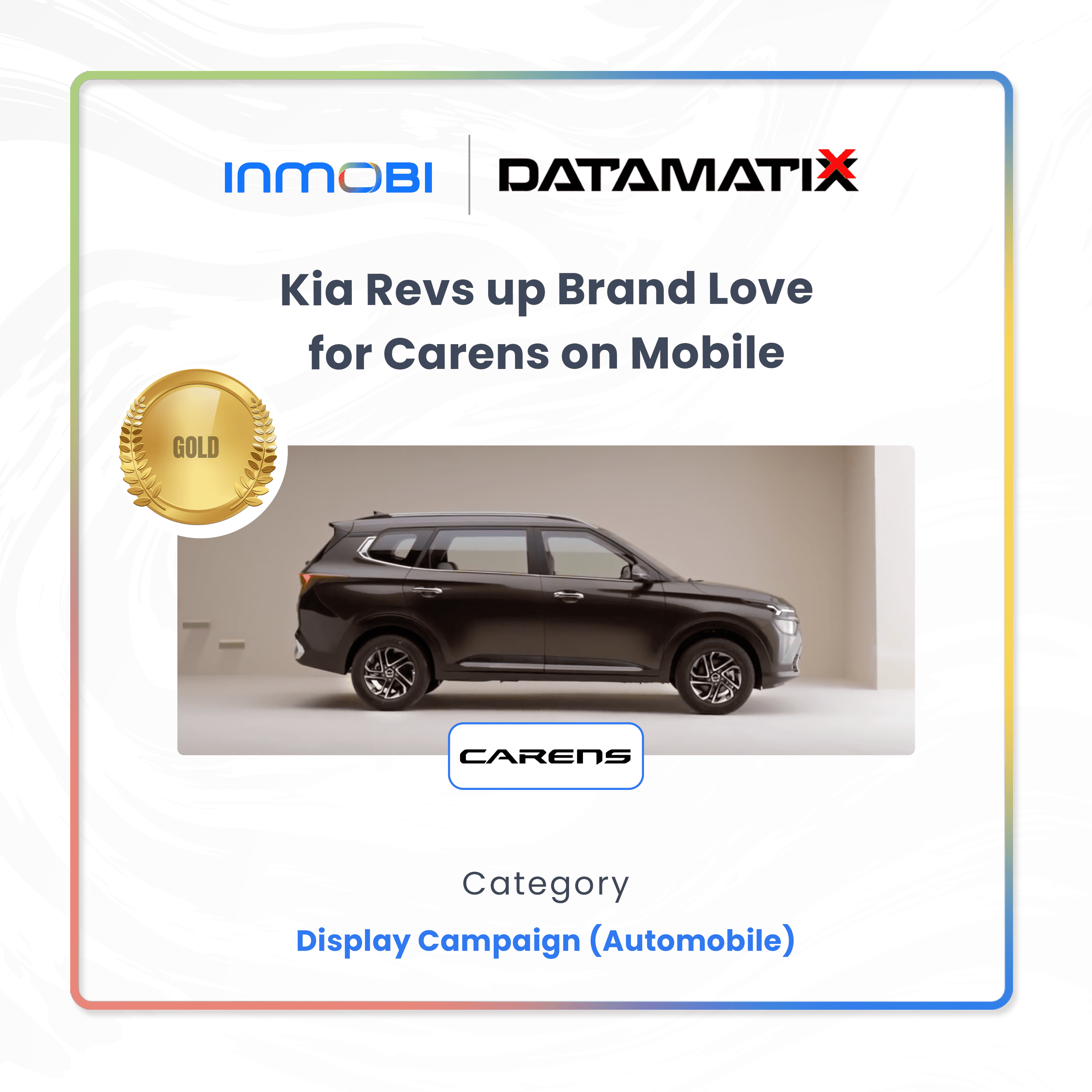 Kia partnered with InMobi and Innocean Worldwide to design an interactive mobile campaign for boosting brand recognition and maximising mindshare. Through a seamless, delightful mobile gamified contest, users were able to discover the stunning features of the Kia Carens and were further encouraged to share their results on social media, which magnified the buzz around the model. A clutter-breaking, mobile-first approach helped Kia amplify brand love and drive business objectives in equal measure. This campaign was successful in driving fantastic results, with 2X engagement rate recorded in just 2 weeks and a cumulative 713 hours spent on the ad unit.
Campaign #6: OLX maximises revenue growth through a seamless mobile experience
Award Category:
In Mobile App Monetization – Bronze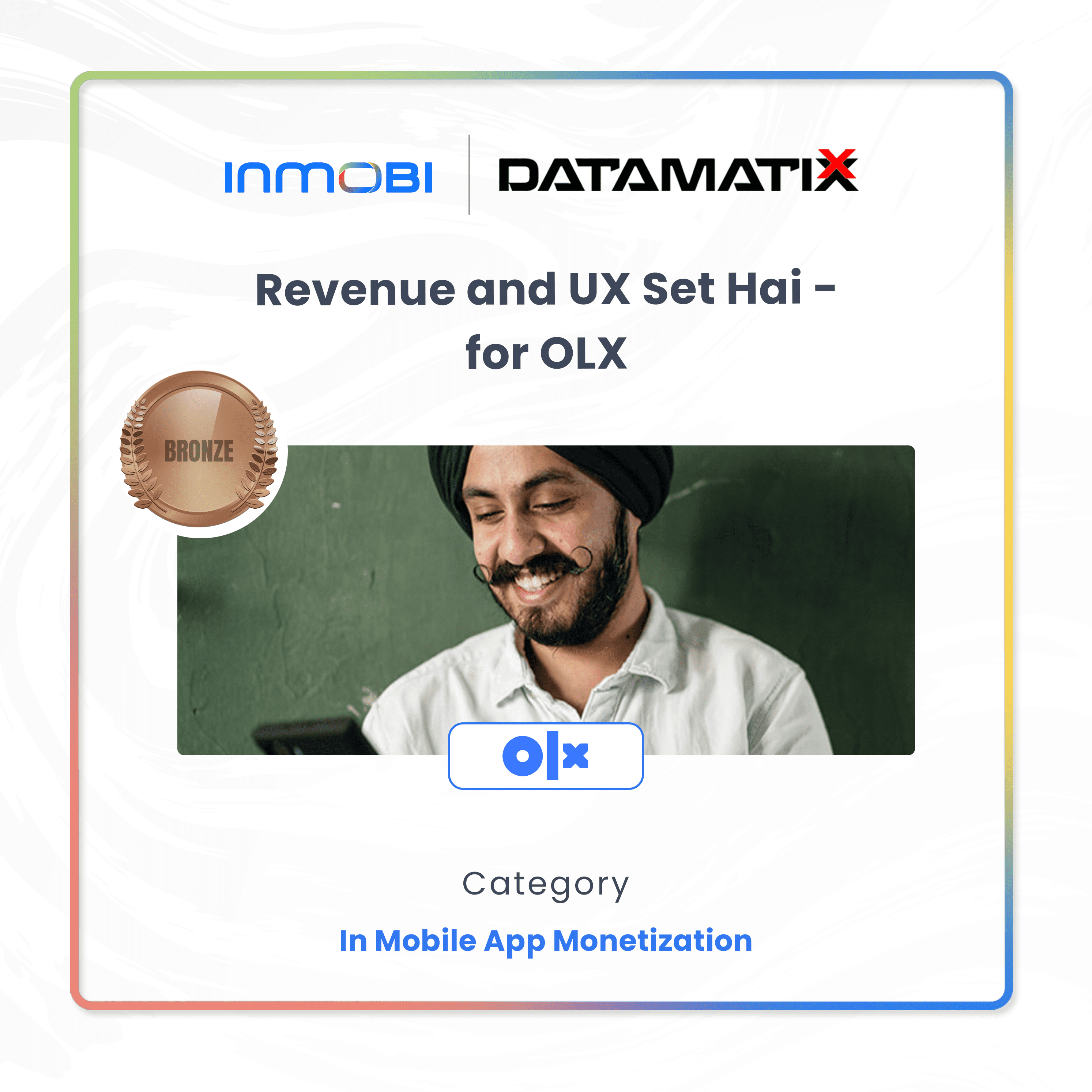 With 40 million MAUs in India, OLX Advertising aimed to grow its revenues in the highly competitive Indian market. Through this campaign, the brand wanted to monetize its ad inventory while also creating seamless ad experiences for its app users. OLX partnered with InMobi and leveraged their supply-side solutions to monetize a new stream of ad revenues. OLX leveraged InMobi Exchange, the leading Mobile Exchange Platform, to get exclusive access to diverse demand (over 100 DSPs) across the globe. This partnership was successful in attracting the best bids for OLX's premium ad inventory, with a 100% MoM increase in ad revenue. Read more about the success story here.
For a deeper understanding of brands leveraging mobile-first advertising in truly clutter-breaking ways, refer to our Case Studies page.