The exchange4media group launched the first edition of the e4m Real-Time Programmatic Advertising Awards this year in Mumbai. The awards honored top brands, agencies, and media groups that championed creative programmatic strategies to reach their target audiences and added marketing value for the brands innovatively and effectively. The winners were selected by a panel of industry leaders, brand heads, and advertising veterans from a massive pool of 150 entries.
Raising the bar with an inspiring digital transformation story, InMobi bagged 3 prestigious awards for the campaign - 'Digital Transformation: The Godrej Way'.
Winning Categories:
1. Most Effective Programmatic Media Partnership- GOLD award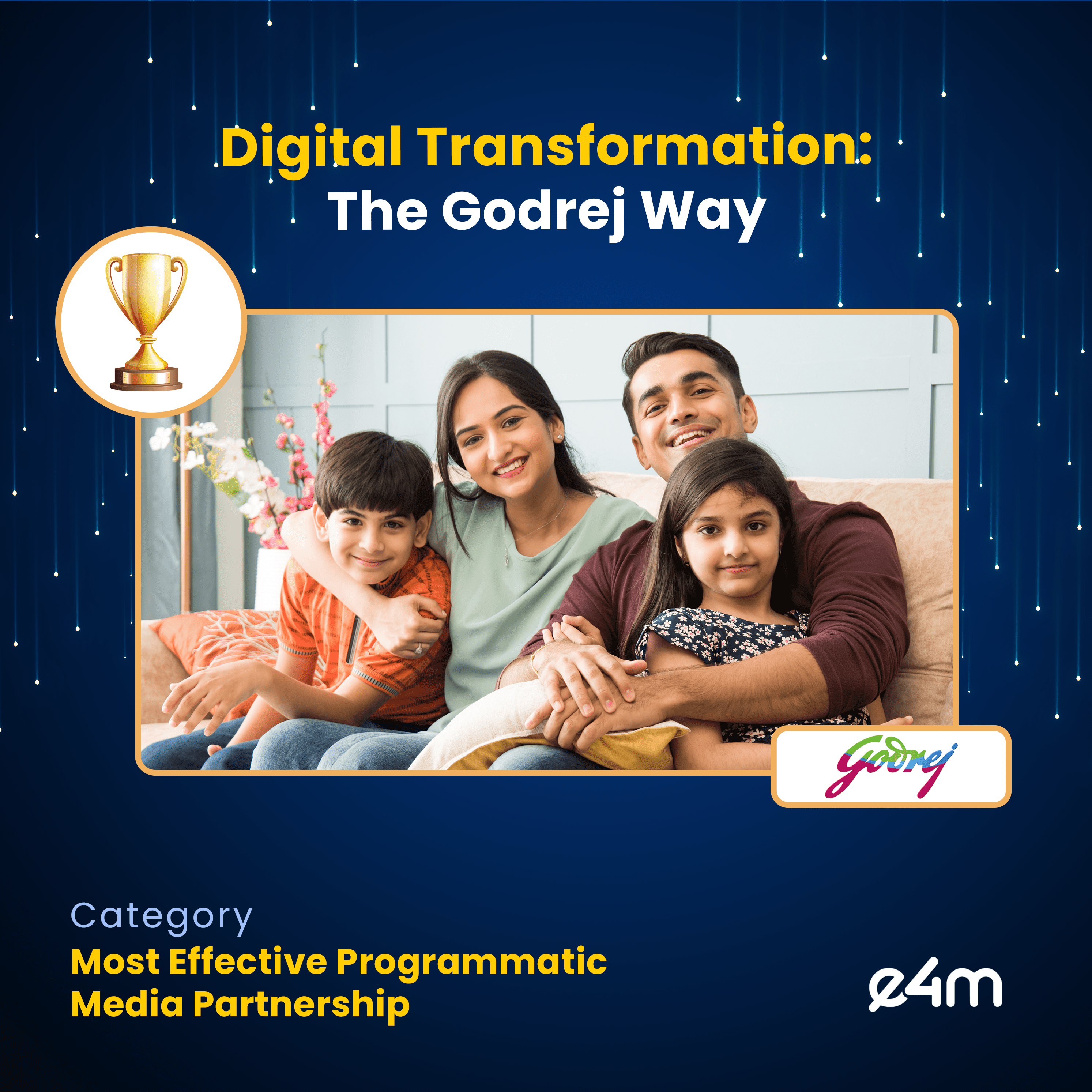 2. Best First-Party Data Strategy by a Marketer- SILVER award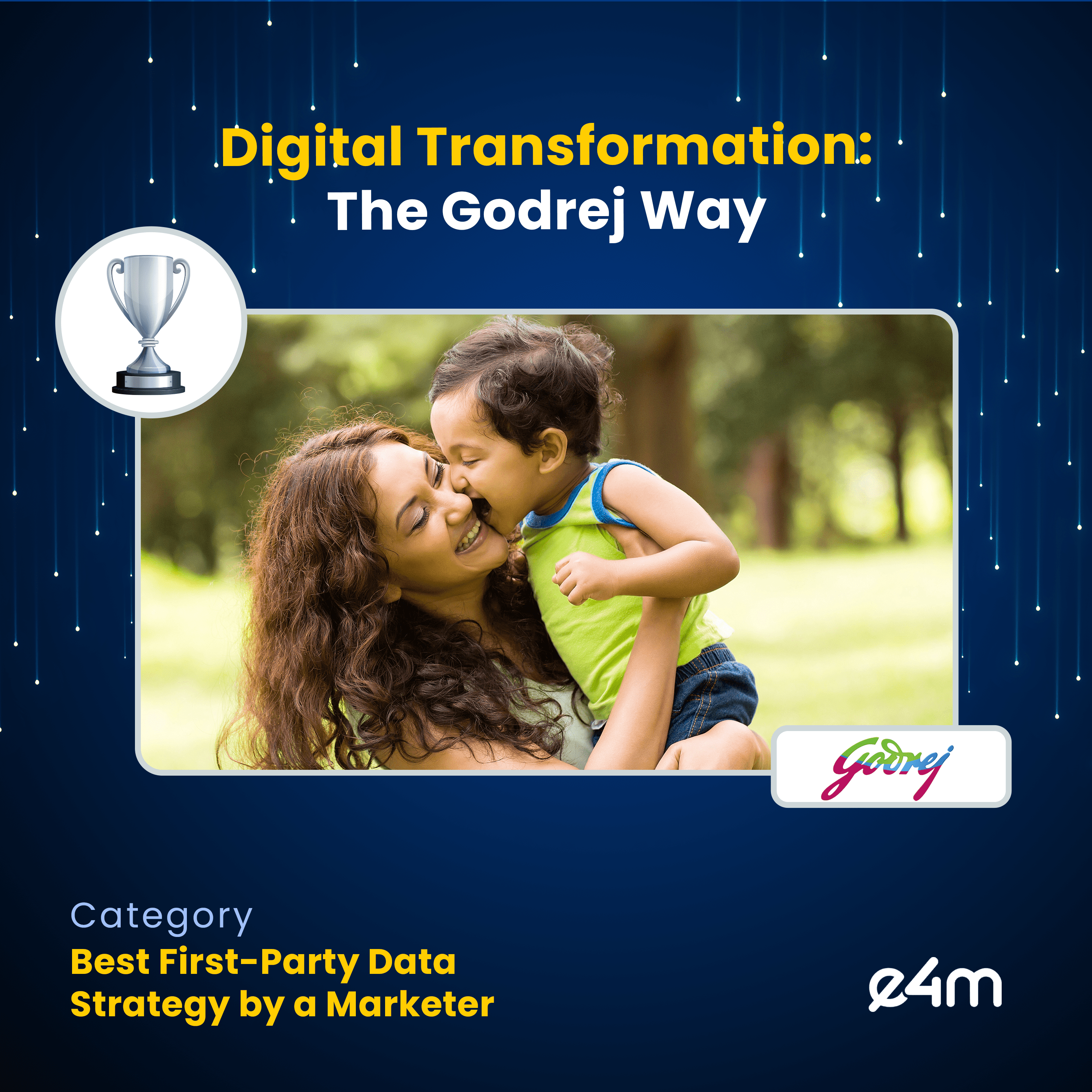 3. Best Branding Campaign- SILVER award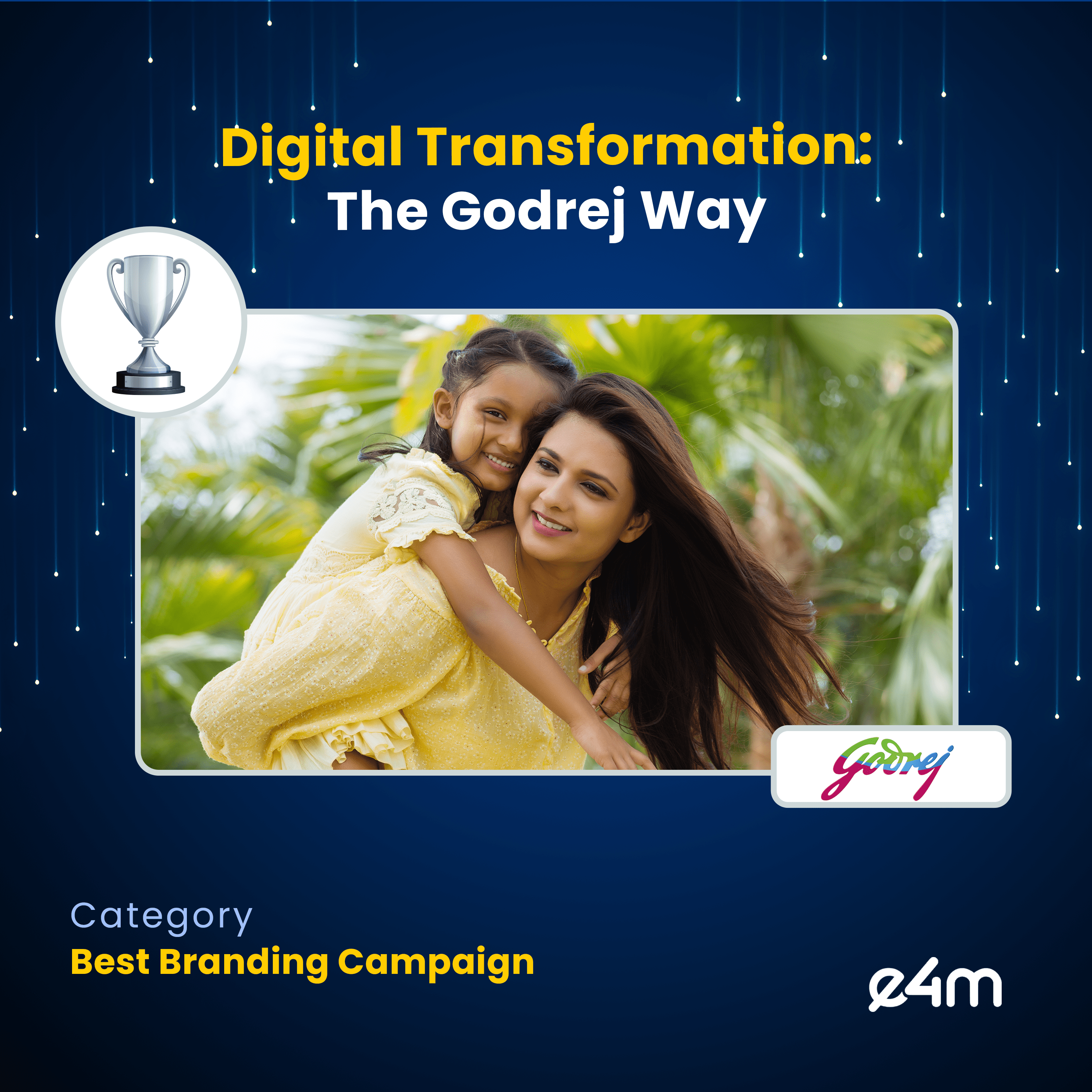 Read on to learn about the show-stopping campaign that won the hearts of both consumers and the distinguished jury.
Digital Transformation – The Godrej Way
About the Brand: Godrej Consumer Products Limited
Godrej is an iconic brand with 123 years of providing delightful experiences to consumers globally. With the rapid digitization in India, Godrej Consumer Products Limited (GCPL) is increasingly integrating digital capabilities with different aspects of the business – how it manufactures, markets, and engages with consumers. GCPL aimed to leverage the power of the primary screen for Indians- mobile, to identify and engage connected consumers seamlessly.

The Story of Digital Transformation
COVID-19 has brought the world to a standstill when staying home and being safe became imperative for citizens across the globe. This dramatic lifestyle shift led to two major changes in the behavior of Indian women: they felt an increased responsibility for the health and wellness of their families, and they spent time on various OTT platforms, moving away from TV to on-demand video consumption and casual mobile gaming.
For Godrej Consumer Products Limited (GCPL), women are the primary influencers and decision-makers in the household in the extremely low involvement home-insecticide segment. To promote the continued usage of powerhouse brands such as Good Knight and Hit during the pandemic, GCPL aimed to reinforce the need to maintain clean and insect-free homes to avoid vector-borne diseases and ensure that nothing escapes the consumer's radar while battling the virus. GCPL launched a three-fold mobile-first strategy to execute this mission:
Identifying Right Audiences: By leveraging over 2000 high-value data attributes on InMobi Audiences, the brand accurately identified Indian women from NCCS-A category households in the hyperconnected world
Engaging with Vernacular Content: The brand then delivered personalized, tailor-made communication to the audience via vernacular video content across five diverse Indian languages with 105 mobile-first creatives.
Retargeting High Intent Audiences: Lastly, by marrying the brand's first-party data and InMobi's data signals, GCPL built custom audiences based on ad visibility and phased out a sequential targeting strategy to drive action among users with a high brand affinity and intent.
GCPL leveraged programmatic to successfully drive awareness, engagement, and consideration. To measure the impact of mobile in driving marketing success, the brand conducted a brand lift survey. By leveraging InMobi Pulse, GCPL could accurately capture qualitative feedback around the perceptions and preferences of their consumers with an accurate mobile survey.
As a result of the campaign, users viewed over 91.2 million personalized videos, leading to 380,506 hours of content consumption. The campaign delivered an incremental reach of 25% with a whopping 50% increase in effectiveness with personalized videos and a massive 2.48X increase in engagement rate. The home insecticide category saw a promising 15% revenue growth in the last fiscal year of 20211, driving a massive success for GCPL.
Read the full story of 'Digital Transformation: The GCPL Way', here.
Explore more success stories to learn how brands from different regions and verticals have delivered high-impact campaigns to achieve full-funnel objectives. For personalized assistance on how your brand can uncover its true potential with mobile marketing, write to us at mobilemarketing@inmobi.com