A prestigious, industry-first initiative focused on digital marketing, IDMA recognizes, celebrates and encourages the stellar work done by brands and agencies in the digital media space. This year, the 13th edition of IDMA saw an overwhelming 1200 entries, carefully deliberated by the esteemed panel of jury to pick the best campaigns that truly made the difference to the digital world.
InMobi has been disrupting the mobile space with innovative campaigns since its inception and, this year, has swept away 10 key awards at the IDMA. We at InMobi, are thankful for our brand partners – GCPL, Domex, and SplashLearn to have trusted in our vision of powering success on mobile, and to our agency partners – Mindshare, and our strategic partner – Microsoft Advertising, for the breakthrough partnership in delivering phenomenal campaign success. Here's a glimpse of the key campaigns that the jury and the netizens loved the most.
1. Digital Transformation – The Godrej Way
Winning Categories
1. Most Effective Use of Digital Analytics - Gold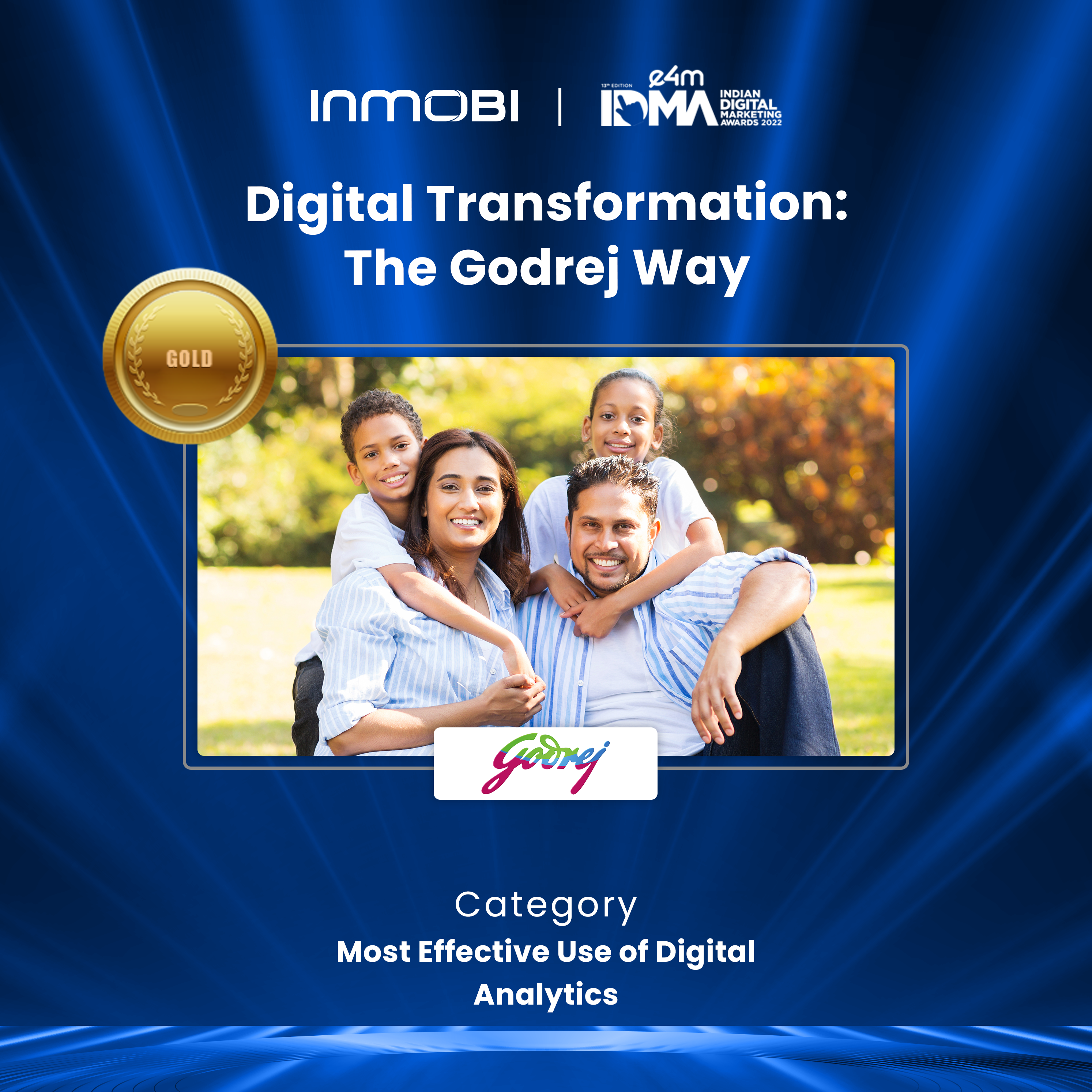 2. Best Innovation in Mobile Marketing - Bronze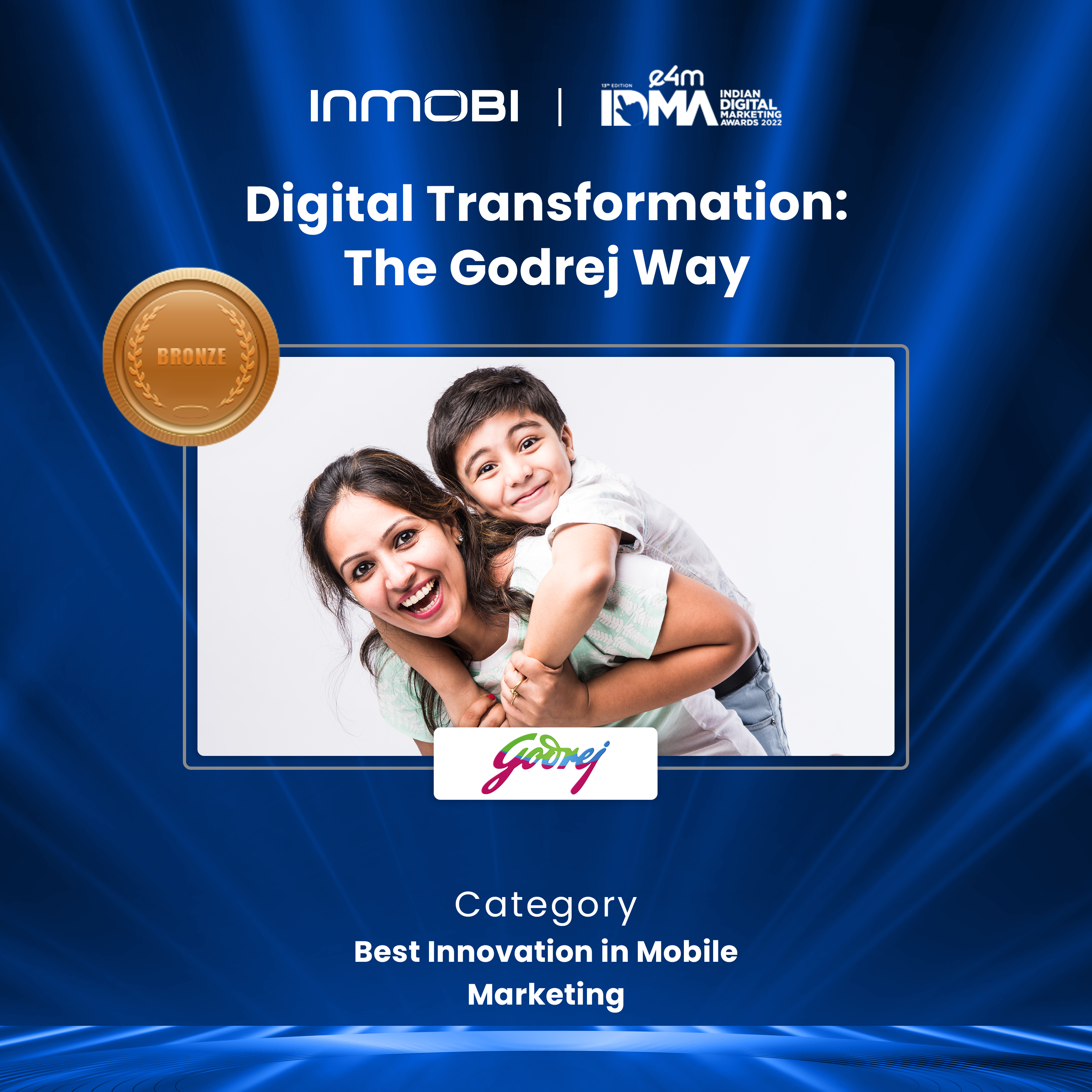 As Godrej Consumer Products Limited (GCPL) was increasingly integrating digital capabilities with different aspects of its business, it decided to leverage mobile to drive personalization at scale. Educating consumers on maintaining an insect-free home became more important than ever during the pandemic, and GCPL decided to launch a mobile-first strategy to execute this mission of getting consumers to use Good Knight and HIT to continue to keep their homes insect-free. With women as the target audience in the low involvement home insecticide category, the brand phased out a sequential strategy to drive campaign success:
1. By leveraging over 2000 high-value data attributes on InMobi Audiences, the brand accurately identified Indian women from NCCS-A category households in the hyperconnected world.
2. The brand then delivered personalized, tailor-made communication to the audience via vernacular video content across five diverse Indian languages with 105 mobile-first creatives.
3. Lastly, GCPL built custom audiences based on ad visibility and phased out a sequential targeting strategy to drive action among users with a high brand affinity and intent.
As a result of the campaign, users viewed over 91.2 million personalized videos, leading to 380,506 hours of content consumption. The campaign delivered an incremental reach of 25% with a whopping 50% increase in effectiveness with personalized videos and a massive 2.48X increase in engagement rate. The home insecticide category saw a promising 15% revenue growth in the last fiscal year of 2021, driving a massive success for GCPL.
Read the full story of 'Digital Transformation: The GCPL Way', here.
2. Domex: Bringing India Back on Track
Winning Categories
1. Best Campaign - Use of Mobile and Mobile Monetization - Gold
2. Best Data-Driven Marketing Strategy - Gold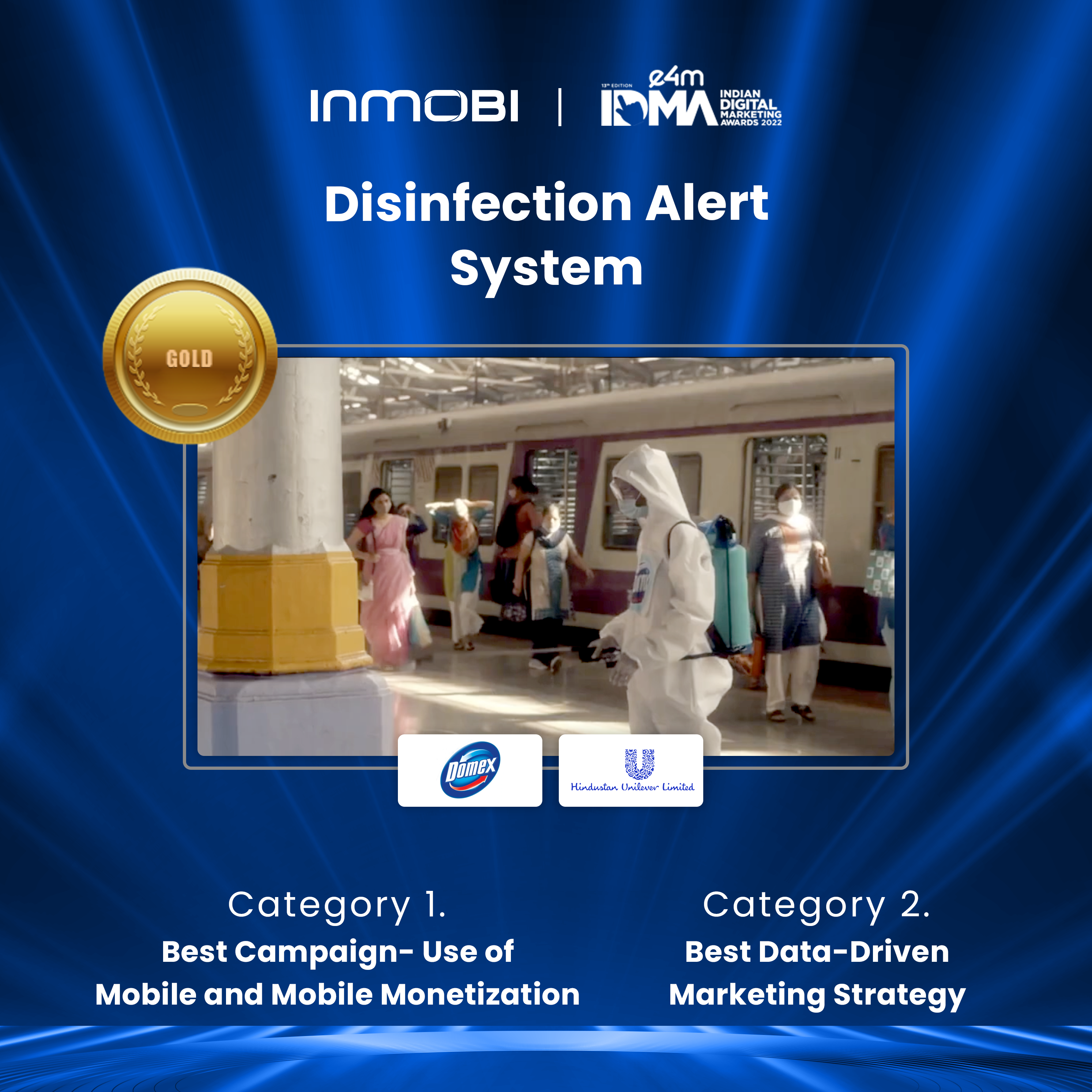 3. Best Integrated Media Campaign - Social Cause - Gold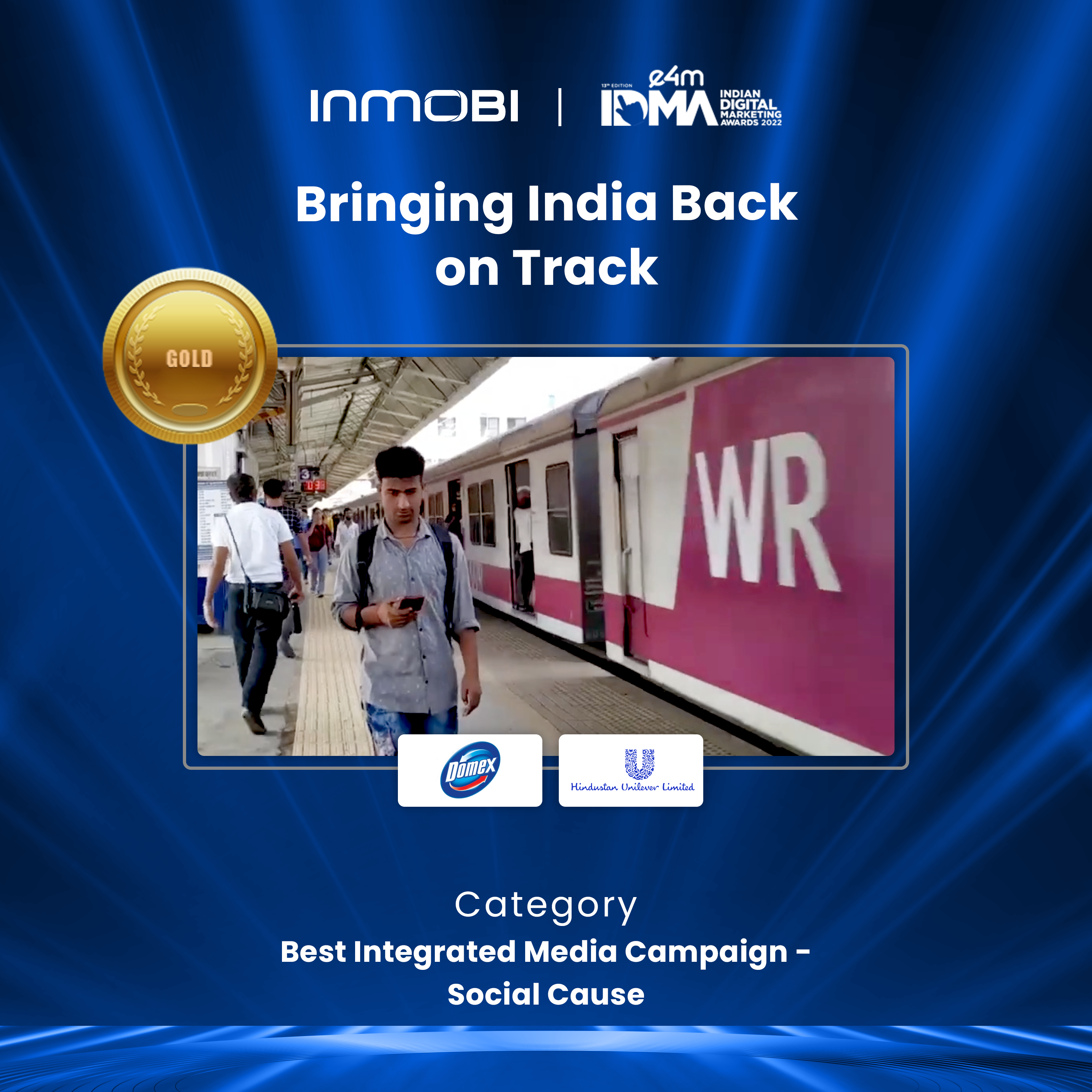 4. Best Banners -Single/ Campaign, Rich Media with or without video – Silver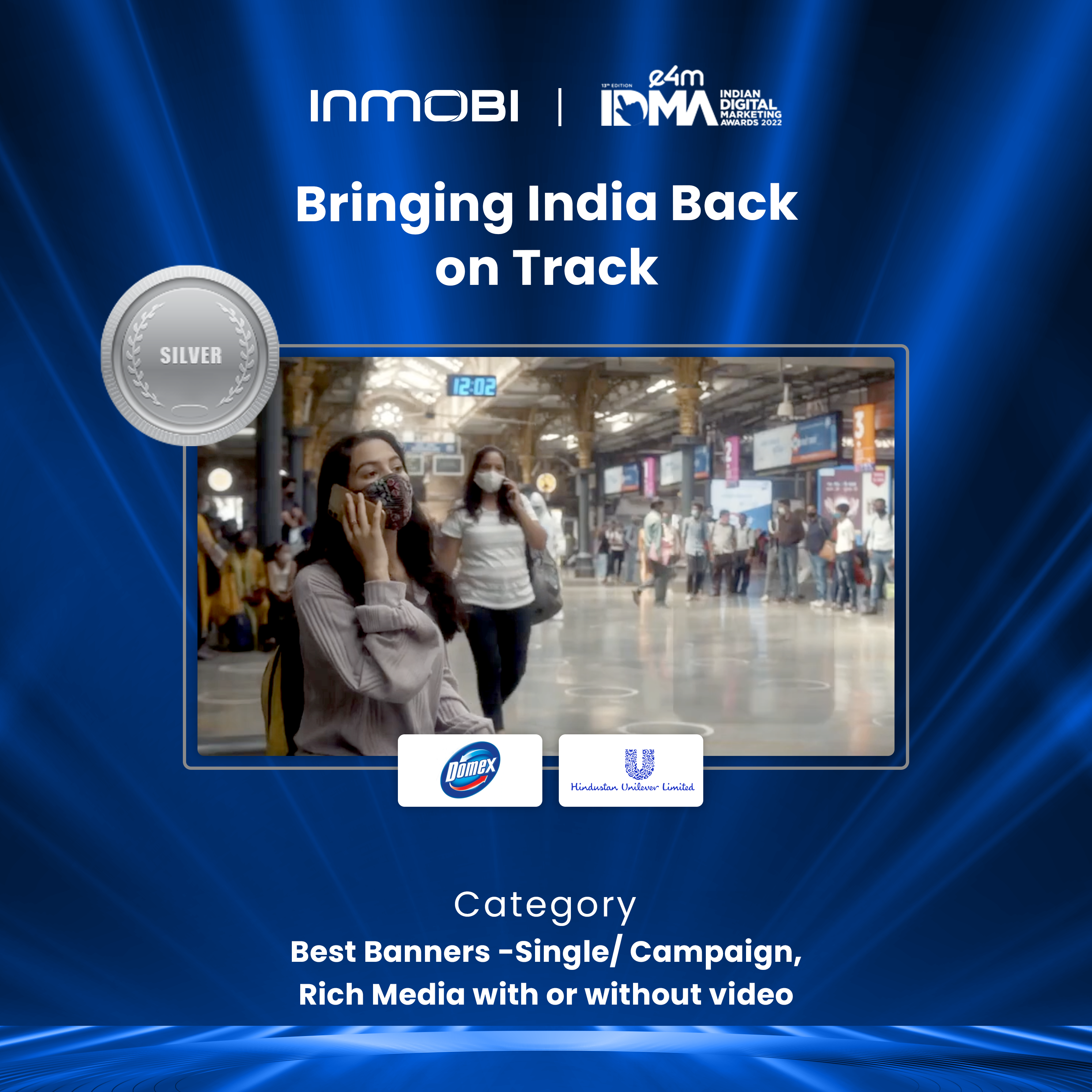 5. Best Innovation in Mobile Marketing- Silver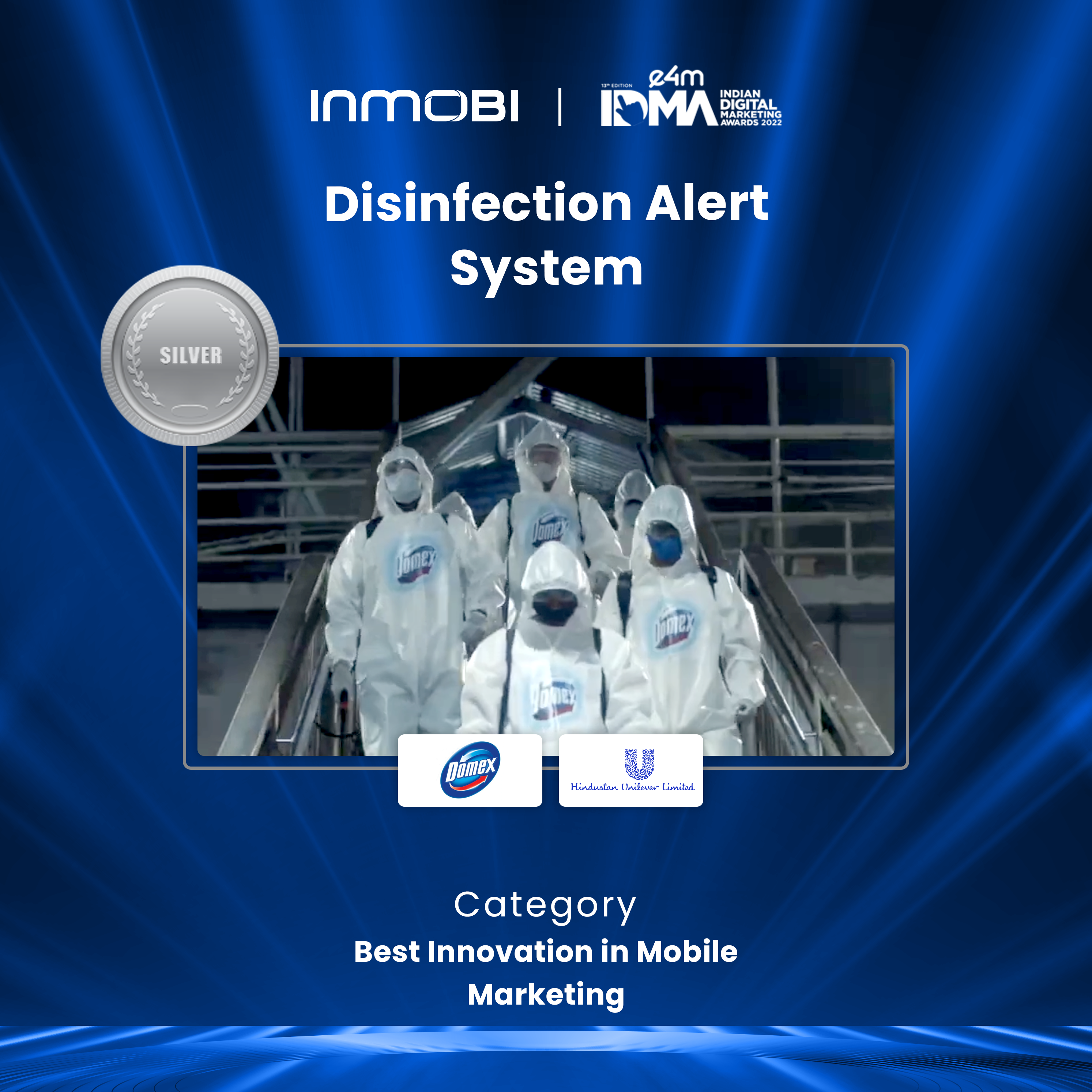 6. Best Use of Mobile - Customer Engagement - Bronze
7. Location-based or Proximity Marketing Campaign of the Year - Bronze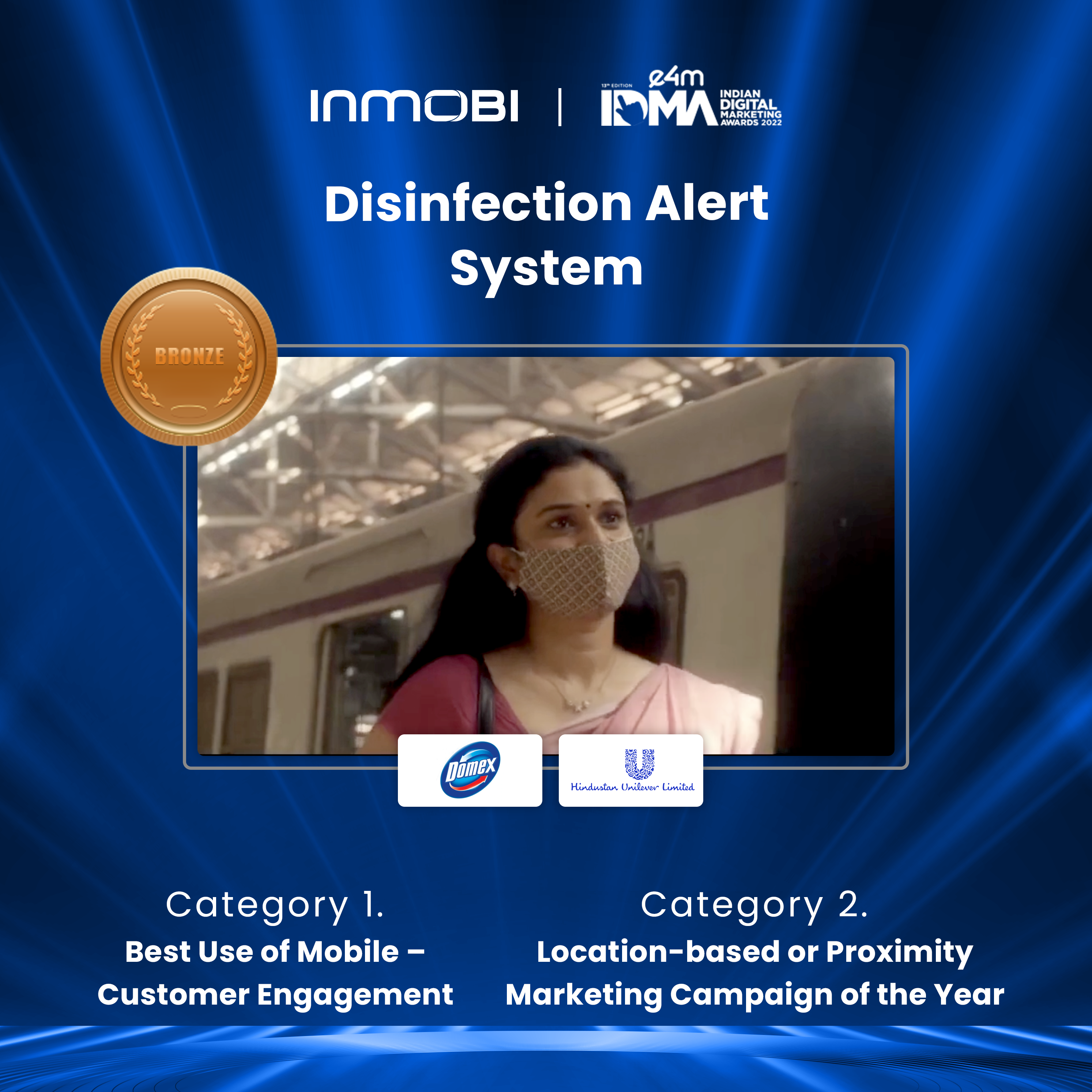 As the first lockdown restrictions in India eased, Domex, Hindustan Unilever Limited's clinical disinfection brand, took on the responsibility of keeping Mumbai train services clean and safe for its 7.5 million daily commuters. The month-long campaign included disinfecting train platforms and ticket counters at regular intervals with Domex's Disinfectant Floor Cleaner. The product, which had a minimum of 0.5% sodium hypochlorite, was claimed to destroy viruses and bacteria in just 60 seconds. The brand hoped to spread awareness about hygiene and sanitation during the pandemic and increase the likelihood of consumers adopting the product for home use as well.
With mobile as the primary channel, the brand introduced Domex's Disinfection Alert System (DAS). The brand polygon mapped travelers to locate their nearest stations in real-time, and then, the API-integrated mobile services ensured that these station visitors received timely, personalized messages with details of the most recent sanitization efforts conducted at those stations to drive mass awareness. Domex continued this endeavor of disinfecting public spaces and helping Mumbai 'Get Back on Track' well after the campaign ended.
Learn more about the award-winning campaign, here.
3. SplashLearn: Drives Awareness with Microsoft Advertising & InMobi
Winning Category
1. Best PPC - Silver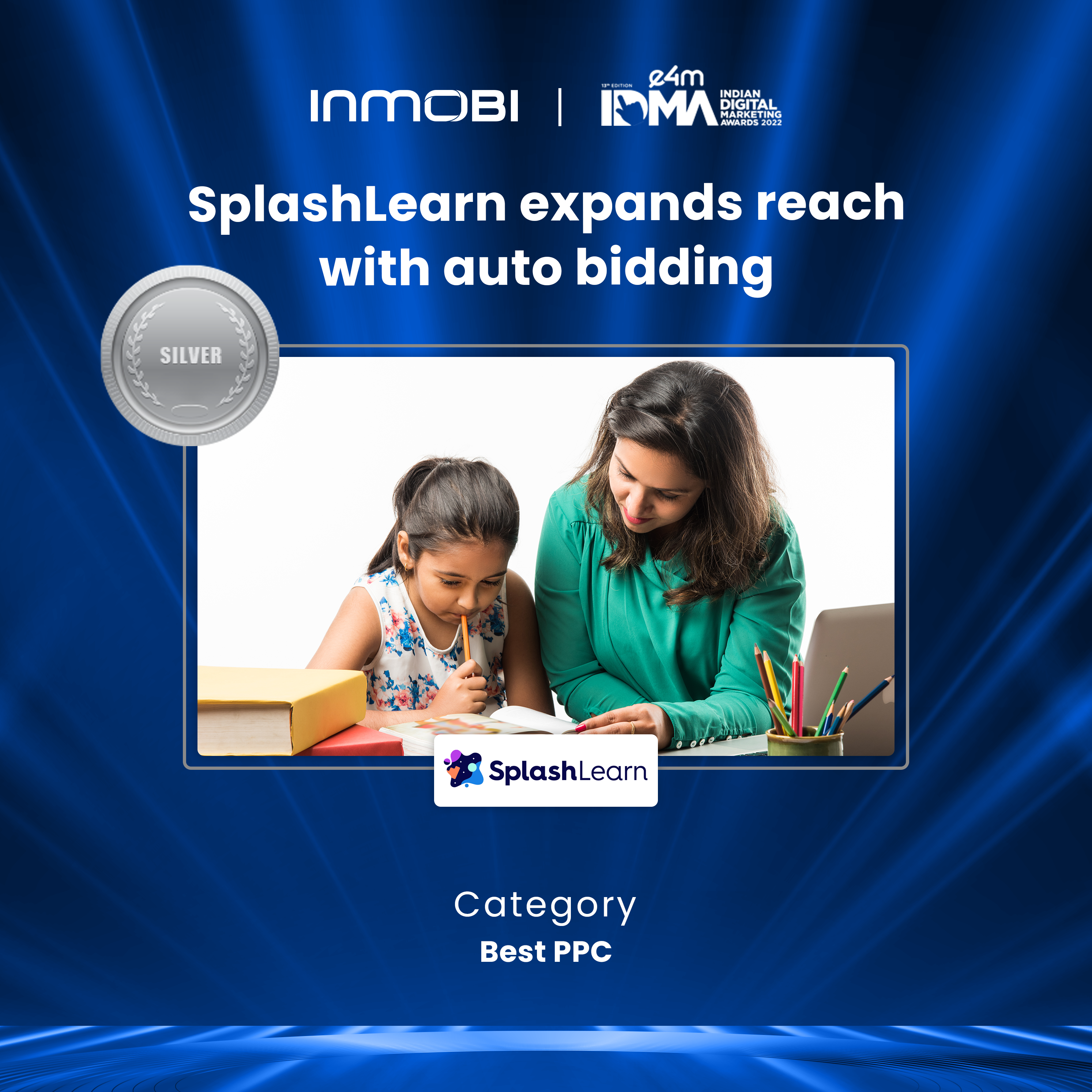 In the wake of the pandemic in mid-March 2020 when schools were shut down across the US, many parents were concerned about the effects on their children's education. It was then when SplashLearn proactively rose to the challenge to ensure that children were offered courses which not only educate but also engage. This early adoption was made possible by the Microsoft Advertising platform and InMobi, where the brand delivered the right message while reaching parents across the US. Additionally, the brand leveraged advanced features such as the Microsoft Audience Network and other extensions to create awareness for their rebranding from SplashMath to SplashLearn and drove reach and new customer acquisitions.
The campaign resulted in a 182% increase in the reach, the percentage of leads increased by 267% and the overall conversion rate saw a phenomenal 24% growth, in just one month.
Learn more about the award-winning story here.