COVID-19 has led the world into a new normal and almost all sectors of the economy were disrupted as restrictions were imposed. As a result, advertisers across verticals are pivoting brand awareness messaging to match consumer sentiments.
Now more than ever, the success of a digital campaign depends on addressing the most relevant audiences and driving the most relevant KPIs.
In this Q&A, we chat with Bismit Bikash Boruah, Director, Programmatic Marketplace at InMobi, and look into changing trends we're seeing on InMobi Exchange our leading in-app exchange. Listen in to the 32-minute conversation today!
Key InMobi Exchange Insights February to May 2020
Gaming
Spending in mobile gaming grew in May by 90% compared to February.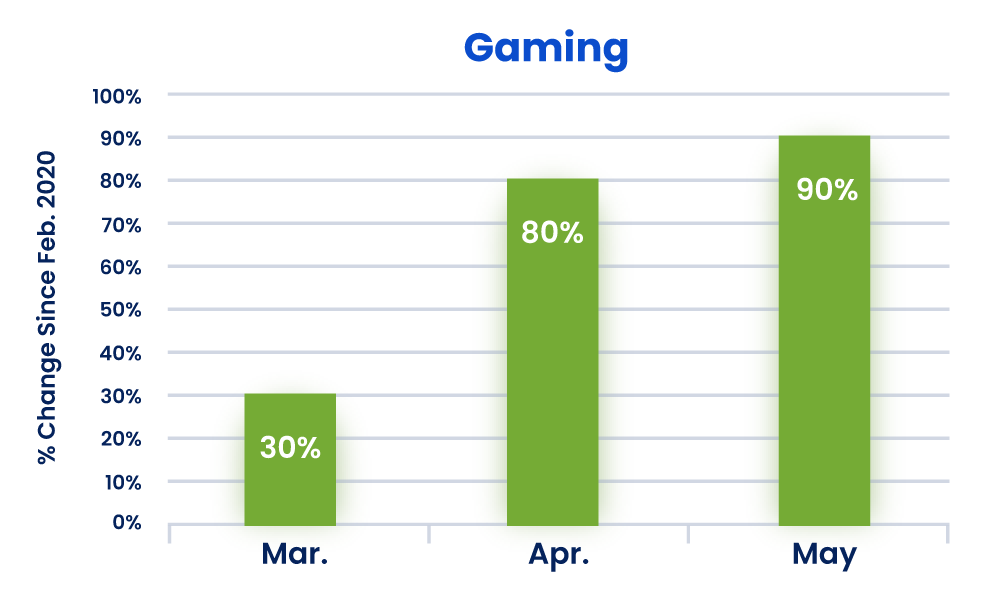 Key Takeaways:
80% of the rise in spending was driven by casual gaming.
Spends here are likely increased proportional to an increase in daytime gaming hours.
Video continues to be the highest performing format for in-app.
QSR and Food Delivery
Food delivery has seen a huge increase while QSR spending remains down.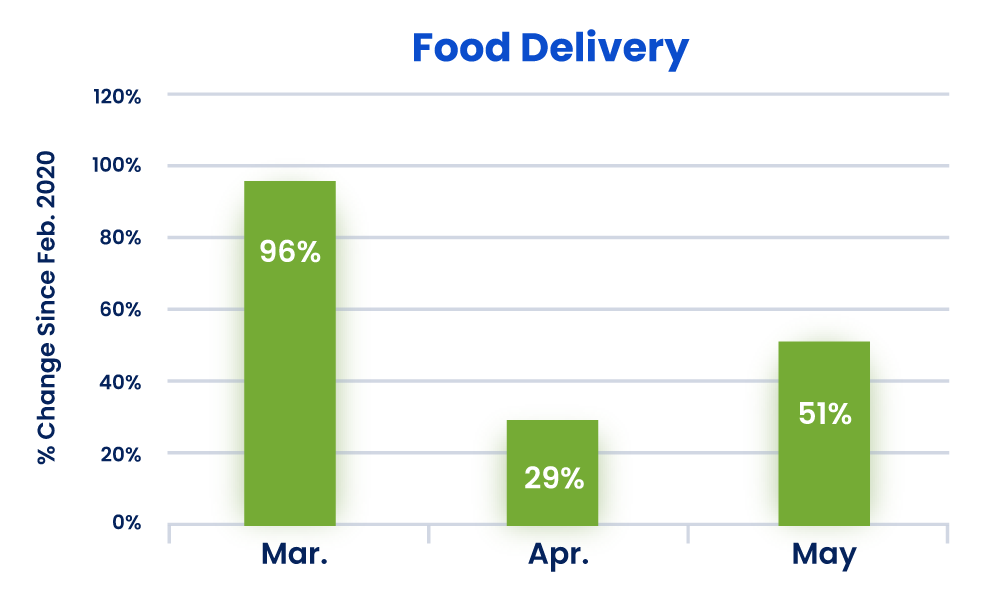 Key Takeaways:
As restaurants were forced to close, QSR advertising budgets significantly reduced in April.
Food delivery brands aggressively increased spends and incorporated "No Contact Delivery" messaging.
Traditional QSR brands have recently raised their spending to promote online and mobile app orders.
Social Media
Spending for social platforms significantly dipped in March but quickly recovered, with May spending increasing by 83% since February.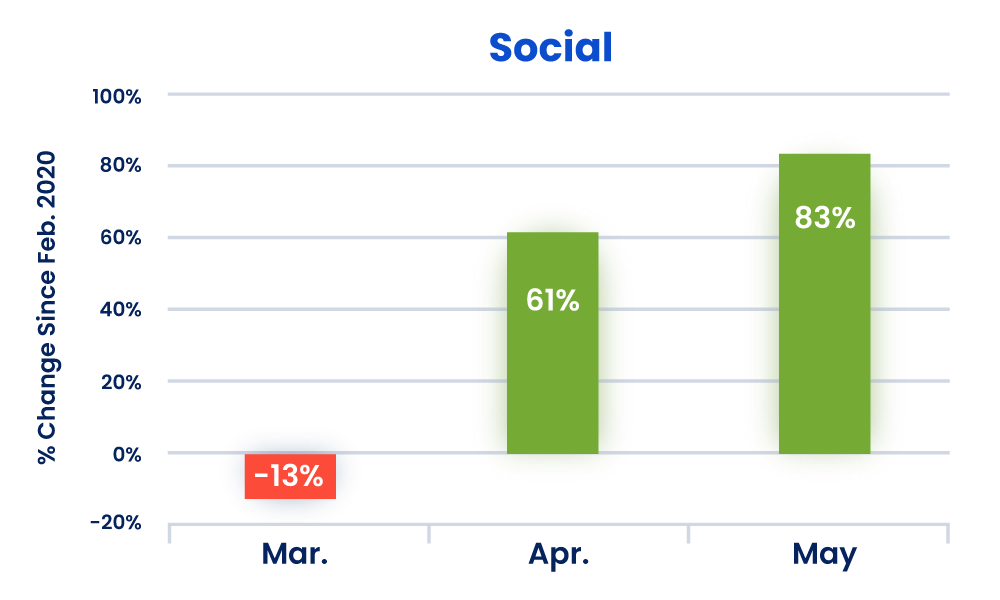 Key Takeaways:
Dating apps maintained spends but creatives changed to reflect stay-at-home orders.
Professional networks and those that were built around outdoor activities switched off the majority of their spend.
Hobbies and Interest
Spending in this category has been up, with a 46% increase in May compared to February.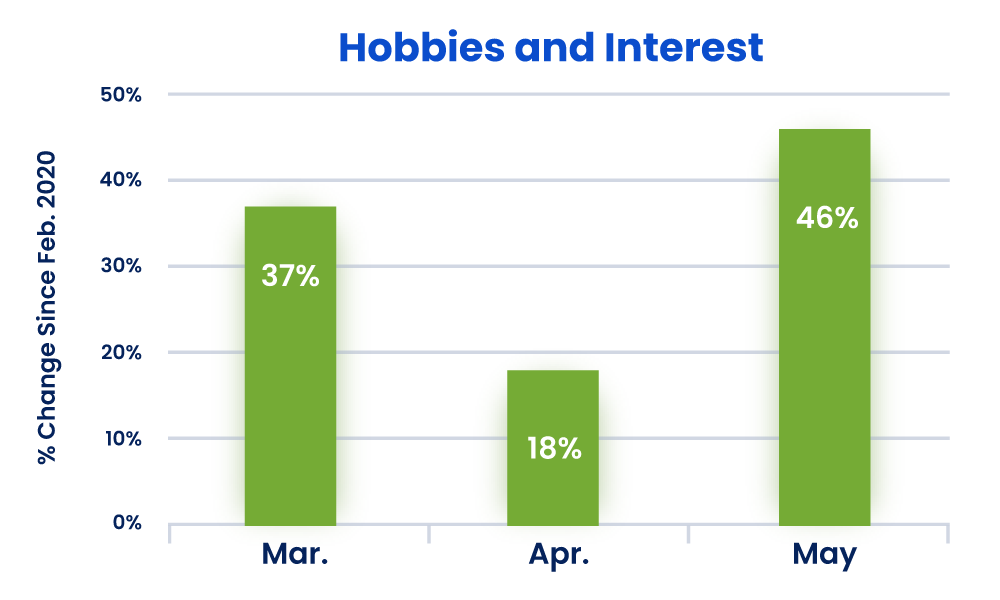 Key Takeaways:
Cooking-related activities steadily increased. As user engagement rates went up, smaller channels increased their spends for in-app.
Health and fitness apps promoted at-home workouts and competed to maintain higher CPMs.
Entertainment
Entertainment spending initially rose in March, slowed in April and increased sharply in May.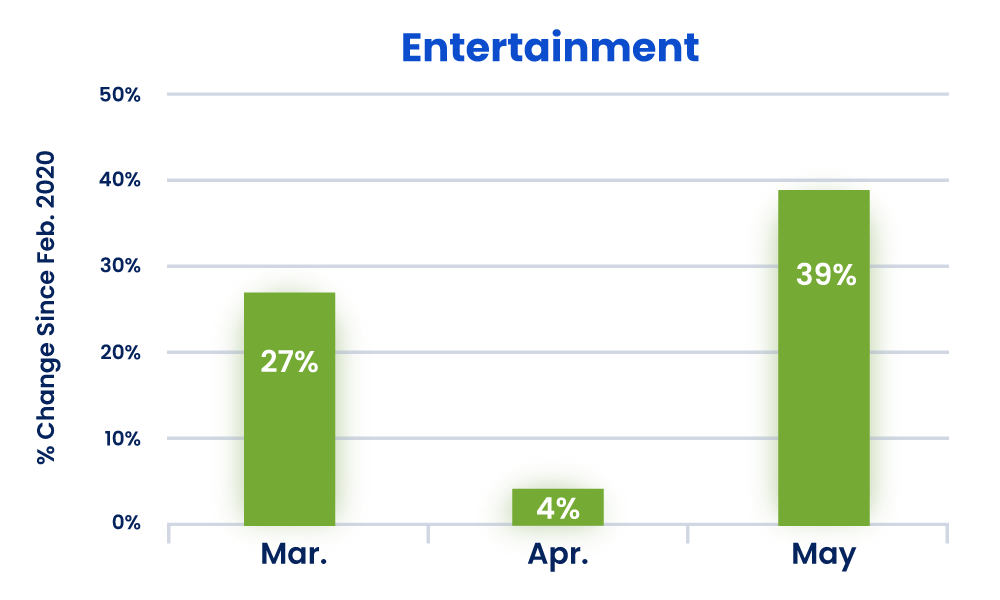 Key Takeaways:
Advertisers benefited as entertainment consumption on mobile and Connected TV increased.
Video streaming platforms and music streaming services accounted for the majority of spending in this category.
More Episodes Of Mobile Insights With InMobi
Interested in listening to more interviews just like this one? Click the links below to tune in.
About the Author/Interviewer
Matthew Kaplan has over a decade of digital marketing experience, working to support the content goals of the world's biggest B2B and B2C brands. He is a passionate app user and evangelist, working to support diverse marketing campaigns across devices.