Last week, InMobi announced its exclusive and strategic monetisation partnership with Eros Now, a leading OTT player in India. Going beyond conventional mobile advertising, this partnership is a step in redefining content monetization through deep brand integrations and other ad formats for on-demand video platforms. In light of this recent development, we caught up with Navin Madhavan, Head of Strategic Partnerships at InMobi in India to understand more about the mobile OTT phenomenon.
What is Driving The Growth of Mobile OTT?
According to PWC's global entertainment and media outlook report, India's OTT video segment has grown by 18 percent since 2017 and is set to enter the top 10 largest markets by 2022 with revenues of over $815 million. "Great internet speeds, especially affordable mobile internet data, have without doubt bolstered OTT adoption," states Navin, "But, most importantly, the investment in exclusive online content by players such as Netflix, Amazon Prime, ALTBalaji, Voot etc. has drawn consumers to these OTT platforms. The online production houses have created a strong pull through 'Originals' that could never be seen on the big screen either due to production scale, niche genres made for smaller audiences and/or censor board issues." And, if you are thinking it is just the Originals or exclusive content driving consumers to OTT, Navin throws more light on what's driving consumers to OTT, "Live mobile TV on platforms such as Airtel TV, Hotstar, SonyLIV has been another revelation, with sporting properties such as IPL and FIFA 2018 world cup seeing unprecedented scale. The recent football world cup had a whopping 192 million users watching it online."
Are OTT Ads Just TV-like Video Ads on Mobile?
While the mobile OTT pull is strong, subscriptions for premium content typically cater to only a smaller segment of the audience. Hence, advertising remains an integral part of the monetization. Then, would advertising differ from the most obvious and in-your face fashion that viewers are used to in the TV world? In response, Navin shares, "It (OTT integrations) is definitely beyond TV-like video advertising, in the fact that it is a direct communication to every user individually in a private viewing mode as against consumption on larger screens in groups of families. And, to advertisers, this means a whole new world of personalised video advertising while experimenting with a variety of ad formats including interactive video ads and deep integrations beyond just pre-roll and mid-roll video ads. Advertisers can measure consumer engagement with their brands through impressions, views, video completes and actions, and combine it with accurate demographic and video consumption data to drive personalisation. The digital channel also provides brands the opportunity to A/B test and curate impactful campaigns in a short period of time. "Brand integrations on mobile OTT platforms are bringing a new dimension to user engagement and video monetization," explains Navin.
The Evolution of In-content Advertising
"In a news world, native ads within the content streams are the pathway for users to experience brands. Similarly, in-video brand integrations are becoming the gateway to consumer-brand engagement, especially in the smaller OTT world." Global subscription video on demand (SVOD) players such as Netflix have been championing in-content video advertising over the last few years. Through in-content video advertising that users very often don't realise, brands not only reach extremely targeted audiences but also tightly interlock their messaging in the context of the video content, in a subtle yet impactful manner. Be it Dunkin Donuts in the political drama - House of Cards or KFC in the sci-fi series - Stranger Things, brands have found their calling with Netflix.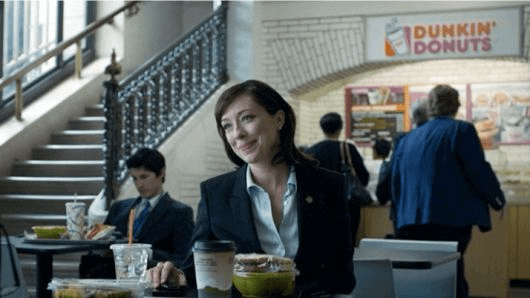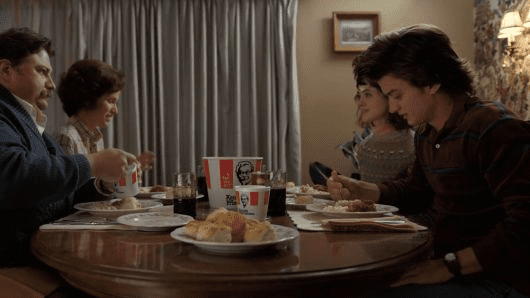 Vimeo-on-demand, another OTT platform, featured Hewlett-Packard as part of their new online series, Bartlett.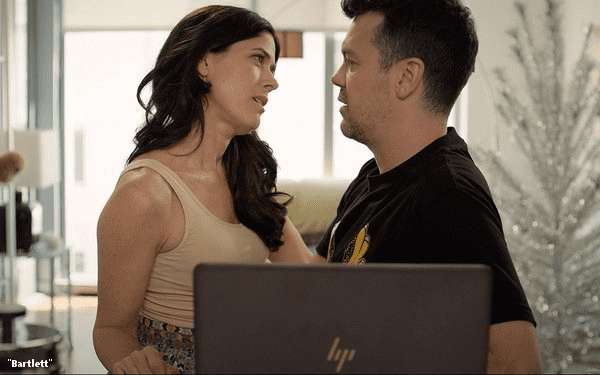 Image(s) Source: Branded Entertainment Network (BEN)
"As the next step in this evolution, we see mobile and connected TV being the only medium that will provide path-breaking opportunities for reaching out to users in an extremely impactful manner. The medium in itself provides very high engagement opportunity for brands and category-wise interest graphs for individual users means innovation in user engagement beyond just placing ads within content. Beyond all of this, measuring the impact of brand integrations as well, amongst other things becomes more meaningful and easier (unlike a TV world which is still anchored on a TRP led model from a representative sample). "
In a first-of-its-kind partnership, we are partnering with ErosNow to drive this as they launch Eros Now Originals, a set of originally produced content, starting September to provide high quality entertainment to users, adding to their already existing rich Bollywood catalogue. "We can only wait and watch how Indian brands innovate on the back of these opportunities in the mobile OTT world, " concluded Navin.