With a slew of different cultures, ethnicities, and identities, Southeast Asia (SEA) is a heritage-rich region that celebrates diverse festivals during the last few months of the year. This year, the festive spirit returns stronger than ever, post two years of hushed celebrations. Consumers are all geared up to celebrate and shop this festive season. They have made choices on the shopping categories, the brands, and the products they plan to purchase this festive season. The 2022 Southeast Asia Holiday Shopping Guide deep dives into the consumers' sentiment and brings brands closer to understanding and acquiring them successfully during the festive fanfare. Here are the key highlights from the report:
The Year of Recovery, Easing in and Shopping
After two years of social distancing and slowed-down celebrations, consumers are breathing easy this year and are ready to ring in celebrations in full glory. They plan to bring back shopping in their festive regime and shop everything that makes them festive-ready, from apparel and accessories, to home décor and furnishing.
From Stocking Up to Saving More
As inflation hits the markets, Southeast Asians prefer to stock up during hot deals. They are also open to exploring less expensive options to balance the price rise and intend to save more than spending.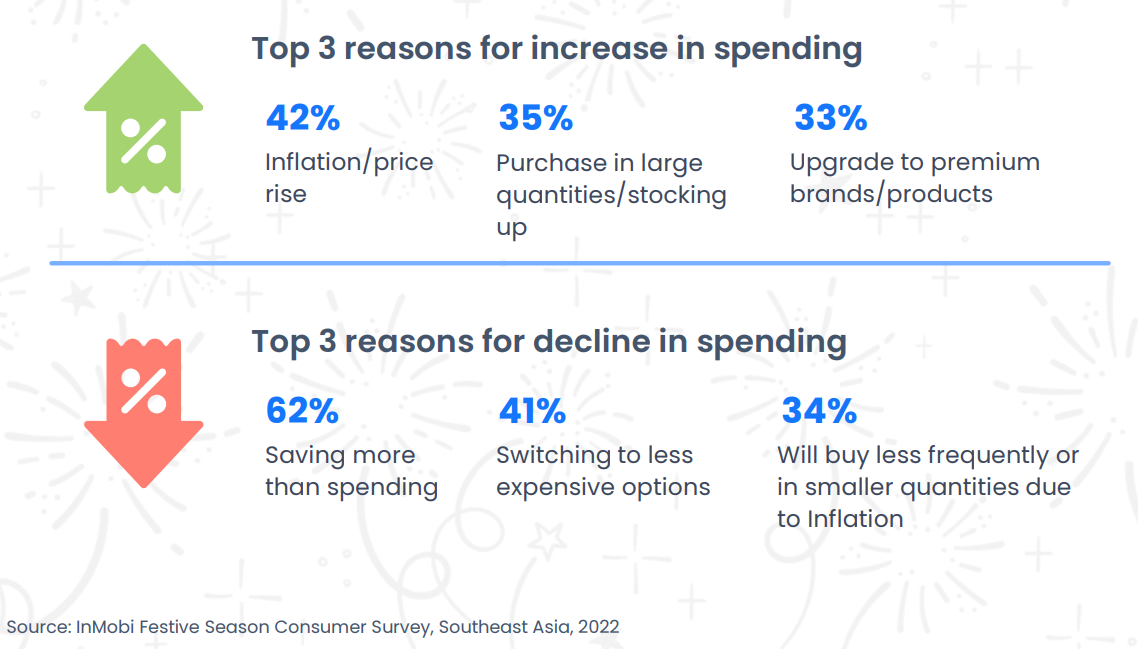 Mobile Apps Dominate the Shopping Journey
Desktop websites have declined in popularity as consumers are opting to learn, explore and buy on mobile. With exclusive app discounts, and easy returns/ exchanges, mobile apps are delivering the most convenient shopping experiences to become the undisputed king of the shopping journey. The shift in payment channels will favor digital wallets in apps trumping cash as the mode of payment.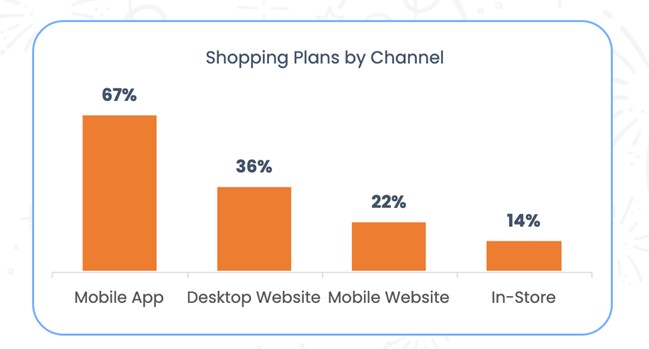 The Nature of Holiday Shoppers
Southeast Asia homes will have three key buyer personas this festive season. Bargain hunters-who haven't planned their purchases and are waiting for offers, Category explorers- who have decided on the categories but not the brands, and Brand lovers – who have decided on the brands and products they purchase. 79% of these audiences have not decided on the brands yet, leaving brands a huge opportunity to gain their attention and convert them.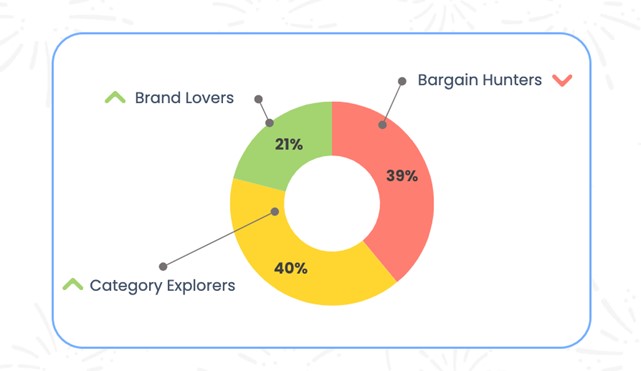 The Four Fantastic Pillars for a Blockbuster Festive Season
The 2022 holiday season will see four major pillars driving festive success for marketers.
1. Get to the Core of Audience Sentiments: Did you know there's about a 2x growth rate in online women shoppers from 2020? Marketers must leverage the right blend of demographic, location, and app usage signals to understand the new normal consumer habits and strike a chord with them.
2. Target Households for Holistic Success: The key to success this season is by identifying the initiator, buyer, influencer, and user within the household and influencing them with cross-device and offline-to-online attribution.
3. Win with the Right Creative Formula: Brands must tease with custom creatives to capture attention, drive engagement with mobile videos, and close conversions with data-driven personalization to ace the marketing game.
4. Strengthen Intent with Online-to-Offline Experiences: Deliver seamless in-store experiences online with 3600 store tours, share offer details and directions to the nearest store to capture purchase intent with shoppable solutions.
Delve into the 2022 Southeast Asia Holiday Shopping Guide to learn more about the consumer outlook and get a glimpse of the latest trends that help marketers mark successful festive growth.