Last week, some 100 brands and agencies joined our webinar to discuss how agencies and brands across Europe and the Middle East are responding to Apple's ATT and deprecation of IDFA, its individual device identifier for advertisers.
Led by our Head of Product Marketing, Exchange, Utkarsh Sinha, and Head of Client Services, EMEA, Romita Choudhury, we presented some of the latest research on the latest iOS and Apple's AppTrackingTransparency (ATT) framework, and shared practical guidance for buyers to take home.
We also ran some live polls during the event, to get a quick insight into where people stand right now in this transition:
Poll: Have you started tackling IDFA policy changes?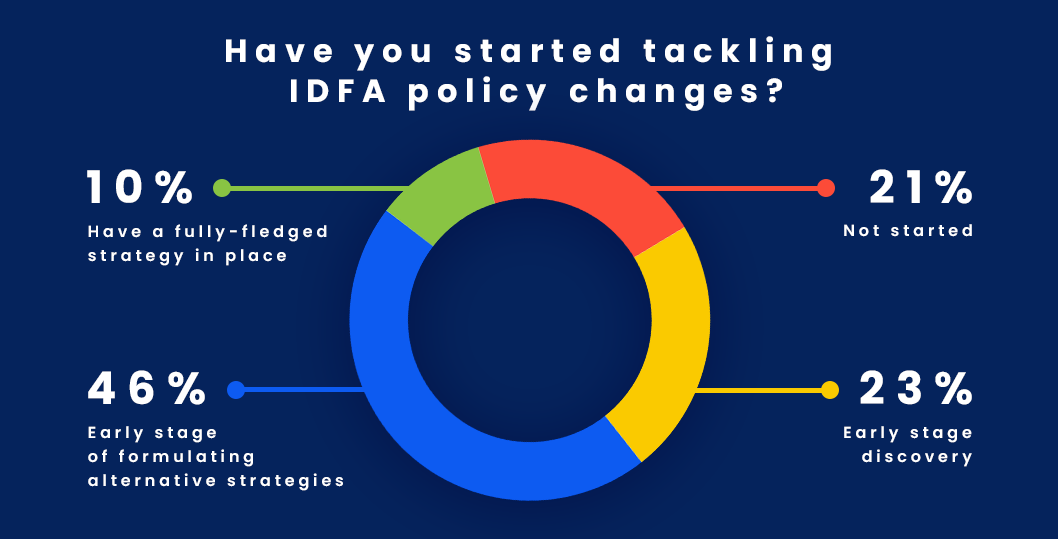 First, where do agencies and brands stand in forming innovative new approaches, post-IDFA? Compared to a previous Brand Perceptions study, shared during the event, there are strong signs of progress. In fact, some 10% say they already have a fully-fledged strategy in place.
More have simultaneously also started taking the first steps on this journey. But InMobi data also shows the iOS 14.5 rollout has started slowly, meaning buyers still have time to experiment and refine new and better approaches to targeting, measurement and attribution. All is not lost!
And on that note, we also asked about some of the alternative techniques buyers are already trying out instead of using the IDFA:
Poll: As IDFA goes away, what tactics are you looking at to address IDFA changes?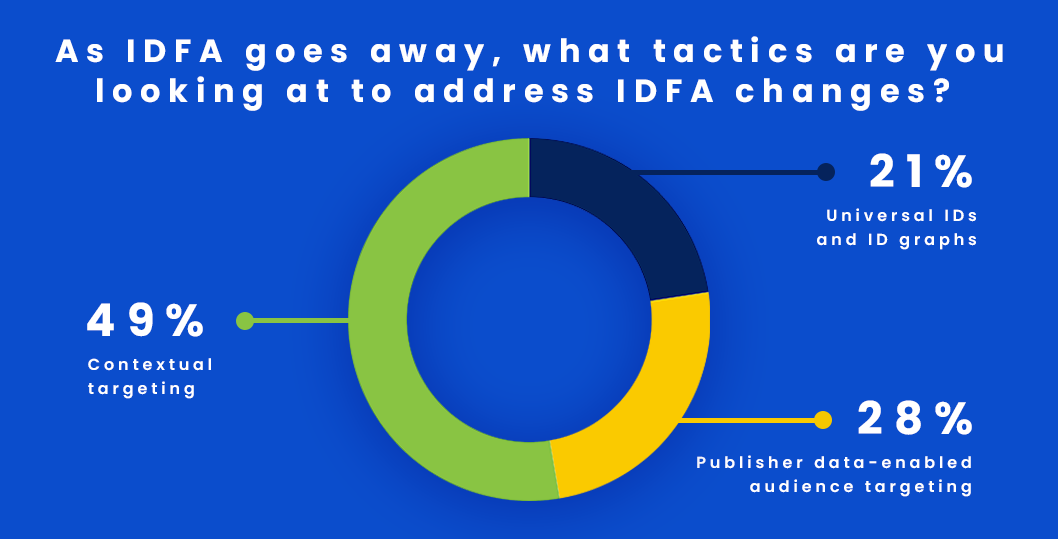 It is fascinating to see that contextual targeting comes out so strongly. Shifting from a people-based to a content-based approach clearly holds a lot of promise right now – especially as the tech behind it has evolved so far over the past year. As Utkarsh said during the event, contextual targeting has evolved so much and become so much more powerful that the idea we are 'going back' to it is a misnomer.
Even if the transition to iOS 14.5 has been slower than predicted, one of the immediate, short-term tactics raised was simply to shift more spend to Android. While this may only be a temporary measure, it is clearly one that advertisers are taking up, with the results from multiple iOS experiments still coming back in.
Poll: How are you dividing your marketing budgets in the post-IDFA world?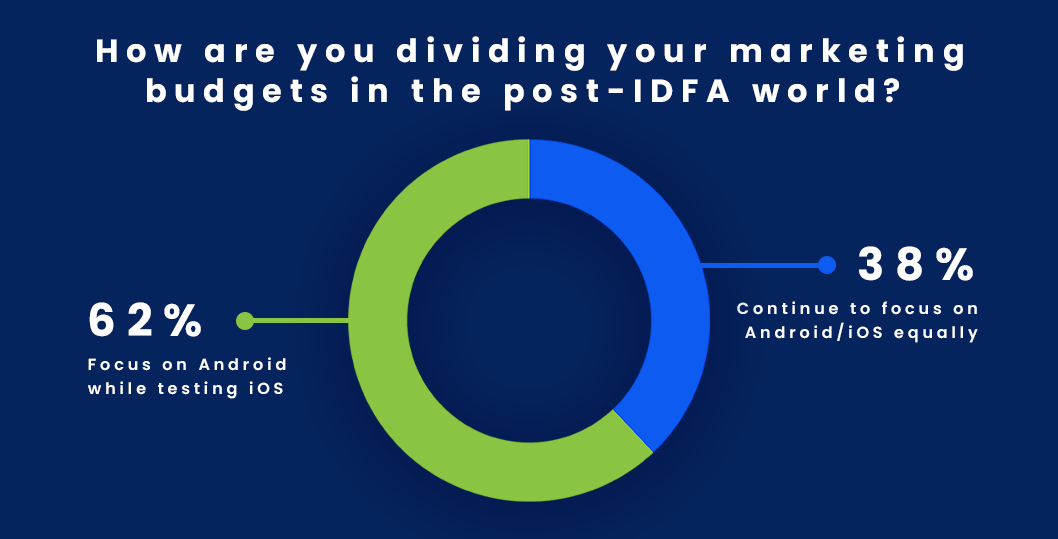 Measurement is both one of the greatest and also one of the less discussed areas needing fresh consideration as Apple makes IDFA opt-in. However, when we quizzed event attendees on this, it seems overall they had few plans for wholesale change in how they measure user acquisition (UA) campaigns in particular.
Poll: For UA campaigns, how are you planning to move forward post-IDFA?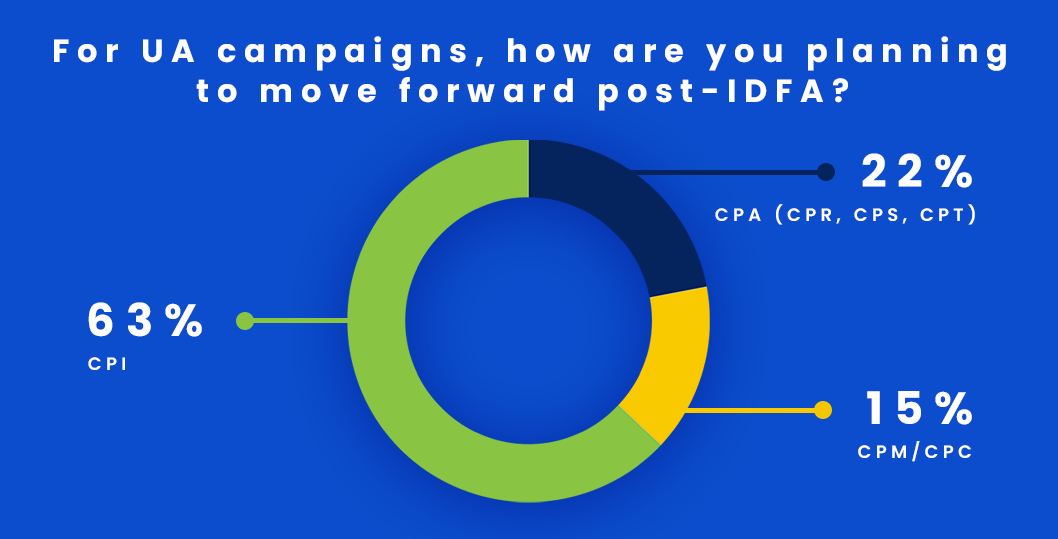 This is an indication that buyers are more comfortable with the IDFA alternatives Apple has itself put forward than some have made out. Chief among them, of course, is SKAdNetwork. After all, 80% of InMobi inventory is already measurable under the framework.
Overall, these responses paint a highly encouraging picture. Even in the midst of significant changes, progress is taking place. Testing, learning and solving problems all the way, agencies and advertisers are proving as resilient as ever. And many will hope to come out on the other side in even better shape.
To watch to rewatch the event in full, head here: What to Do About Apple's ATT and IDFA Deprecation.