When smartphones are ever-present, everyone is a mobile consumer. Here's why mobile is central to driving real connections with consumers.
Today, why bother specifying between a consumer and a mobile consumer? Considering the current state of mobile technology, saying global mobile consumer is like saying tiny shrimp or ATM machine - it's just redundant at this stage.
Don't believe me? Consider this information:
This growth in mobile usage doesn't just impact the telecommunications industry. These figures highlight what Deloitte refers to as the " increasingly pervasive and indispensable" nature of mobile devices today. Every brand today, no matter what space it's in, must keep the mobile nature of its consumers in mind in everything that happens.
"Put simply, mobile devices are an extension of the consumer," Retail Dive contributor Jason A. Oglesby astutely notes. "The mobile phone is always with the consumer, much like a wallet or a handbag."
How Well Do Brands Understand the Mobile Consumer?
Acknowledging the rise of mobile devices is one thing; taking steps to really meet the mobile consumer (sorry, I meant to say consumer) where they are is another thing entirely. Even though mobile phones are essentially an extension of the consumer, brands haven't yet caught on fully.
Despite these troubles, brands can make inroads with today's mobile-first consumer by using mobile-first and app-first solutions to better understand, identify, engage and acquire their consumers.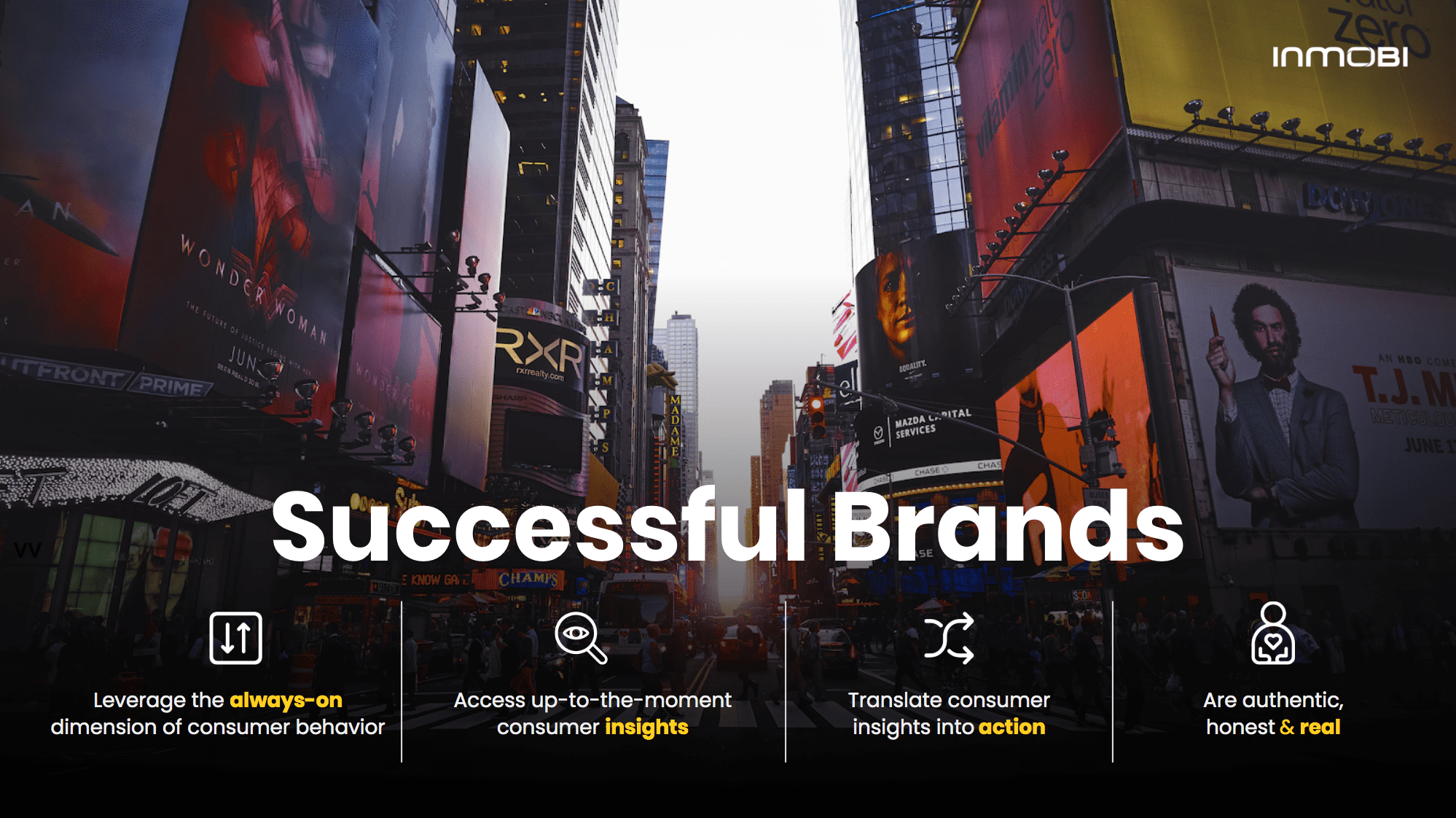 Using Mobile to Better Understand the Consumer
Before bringing any products and services to market, brands need to have a holistic understanding of who their target audience is and what makes them tick. But gaining this level of insights and knowledge can be difficult for many brands, particularly because legacy organizations rely heavily on outdated modes of information-gathering like in-person panels and paper surveys.
Luckily, there are better ways to understand mobile-first consumers. For one, unaided data sources, like first-party carrier data, reveal a wealth of anonymized personal information on where someone is located, what apps are on their phone, etc. This can be supplemented with aided data sources such as mobile surveys that glean consumer insights using the tool they know and love the most.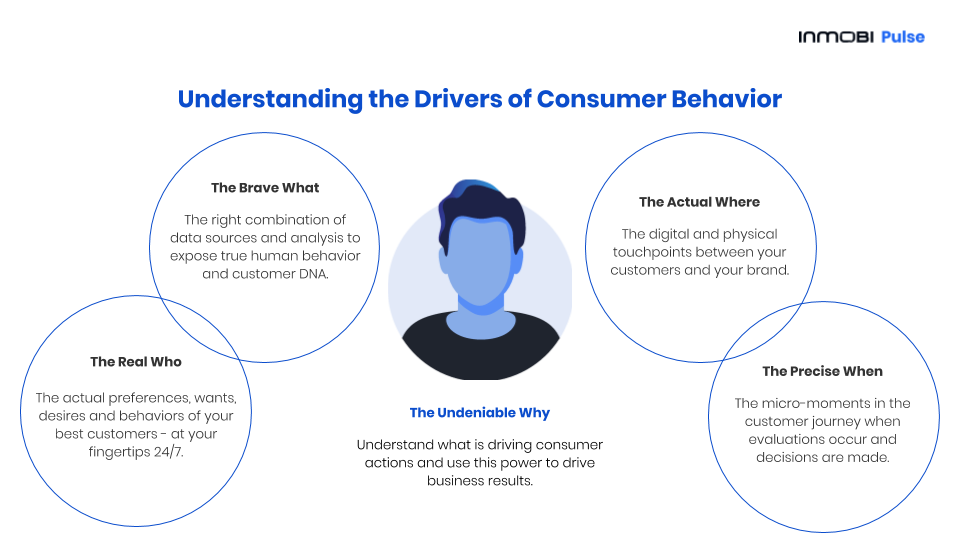 Using Mobile to Better Identify the Consumer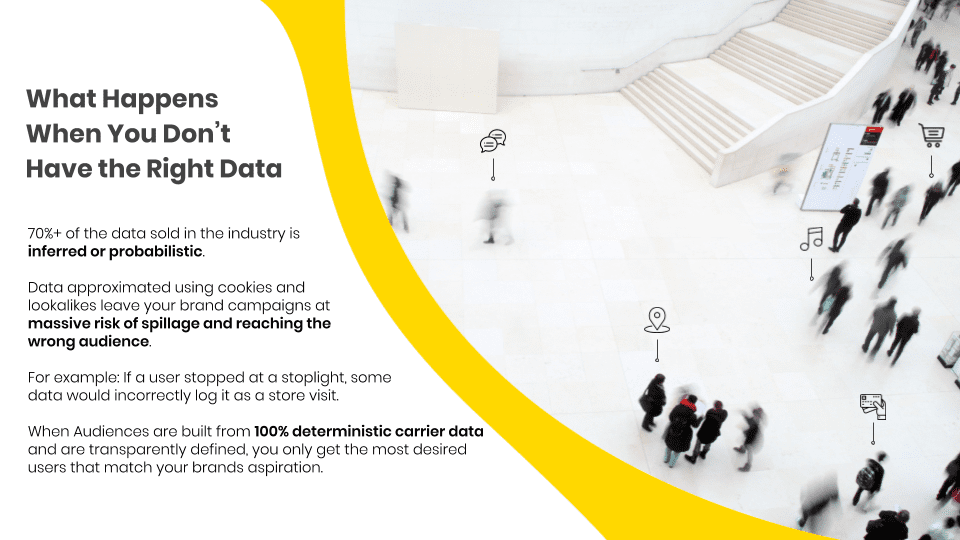 A lot of companies out there say they can combine personal data with other data sources to develop ideal audience segmentsfor brands to target. But, unless these services to clients are happening using only mobile data, then they may not be wholly useful.
"Marketing departments need to focus on putting their best foot forward by marketing existing products to a more targeted customer demographic," Forbes contributor Michael Caccavale wrote. "Mass marketing techniques have become outdated in the digital age and are no longer effective in achieving the rate of growth expected by firms."
Avoid using separate and independent entities to understand and identify consumers. Legally separate and independent companies may have very different definitions, which can create misalignment, so you may be better off ensuring that member firms are legally connected and on the same page.
Using Mobile to Better Engage the Consumer
Having good quality data is key for engaging mobile-first consumers, but it's important to make sure it's applied intelligently. Having a good understanding of a target audience doesn't do you any good if it's used effectively in the real world.
"Effectively engaging prospective consumers really comes back to how marketers are using their data, analyzing insights and optimizing offers accordingly," Forbes contributor Michael Caccavale has noted. "We have learned that asking key questions has helped move through that journey quickly: Are you data-driven in your campaign development? Are you testing effectively as you go? Are your marketing and sales efforts in alignment? And are you on time and on message? This approach ensures the effective use of the company's marketing budget since the customers with the best possible prospects for conversion will be targeted using the appropriate media channel(s) they prefer. Such a laser-focused, digital-based marketing strategy will help home automation firms maximize conversions through capitalizing on the value of digital media channels, both social and mobile."
Further, how and where brands engage consumers matters too. As I noted before, reaching consumers through mobile websites may not be entirely effective, since so much time is spent using apps. And, to maximize budgets and efforts, conducting in-app advertising campaigns programmatically is often the best path forward.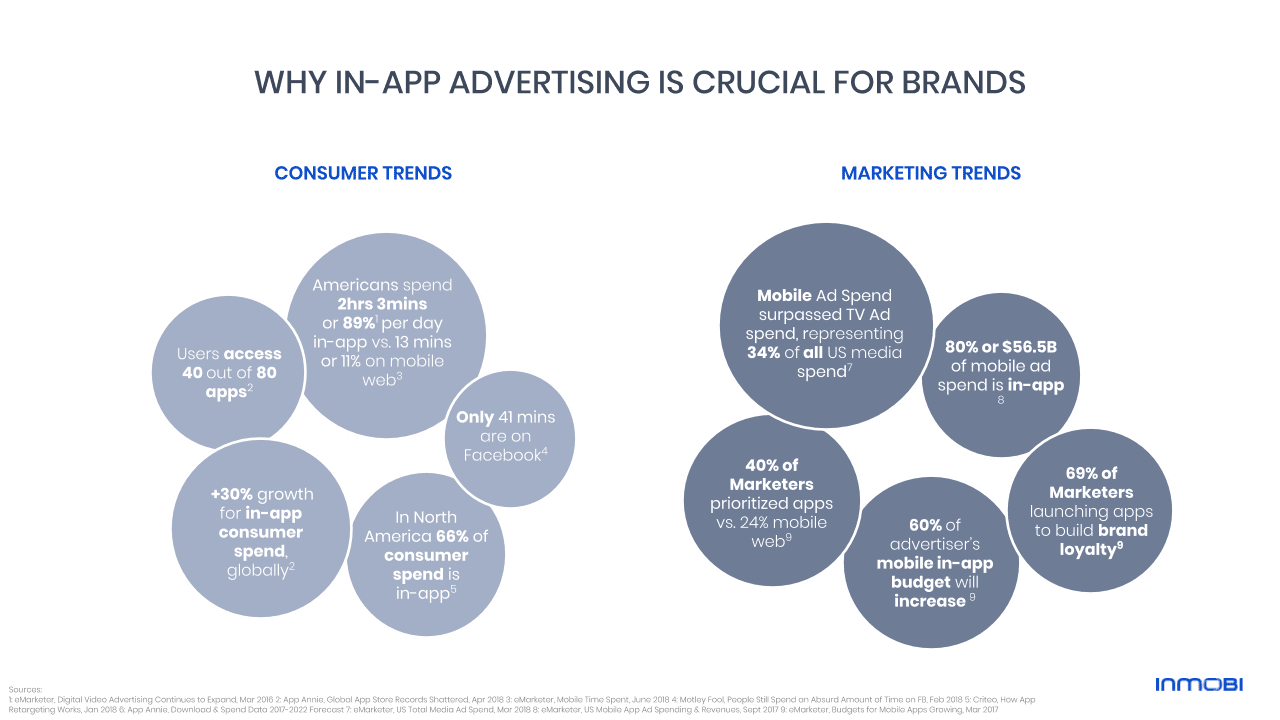 Using Mobile to Acquire Customers
Whether your business is happening in brick-and-mortar stores or through online (browser and in app), it's critical that mobile and apps are a core tenet of the customer/user acquisition strategy and driving real connections. For brands with their own apps, using already popular apps to drive net new downloads is a seamless and surefire approach. And, even for offline-first businesses, in-app advertising can be combined with location data and other sources of knowledge to help effectively push in-store sales.
Interested in Learning More About the Mobile-First Nature of Today's Consumers?
Be sure to check out these resources for additional insights:
About the Author
Richard Thomas is the Head of Brand Marketing, North America at InMobi. He has over 15 years of experience working with some of the world's largest B2B and B2C brands. Richard's advertising and marketing career has been spent building brands by telling their stories across integrated campaigns.