Without a shadow of a doubt, we can say that the Indian advertising ecosystem is heralding into a new era. With the pandemic having accelerated the digital revolution, expectations across the board – be it from consumers, brands, agencies, or media owners – are at an all-time high.
As we continue to navigate a rapidly evolving ecosystem, brands and marketers will have to center their strategies around three key pillars: people, platforms, and partners. Brands that are conscious of their consumers' expectations and maximize the potential of each of their channels by creating personalized and immersive experiences will thrive in 2022.
Our 2022 India Mobile Marketing Handbook will help brands understand the changing consumer behavior and present top marketing trends that will help brands achieve massive success in the months ahead.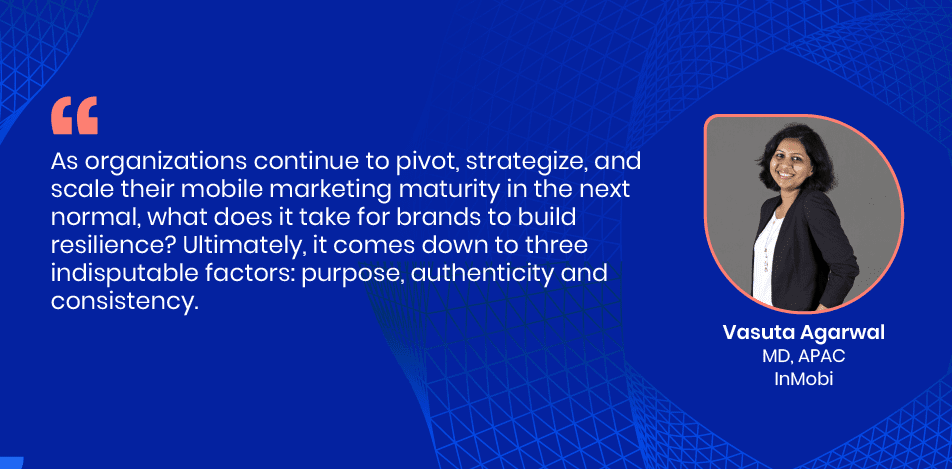 Mobile Marketing Trends from the Report
Understanding the Indian Hyper-connected User Dominion

The undeniable internet boom: India continues to be the largest market after China by combined App Store, and Google Play Store installs, and the average daily hours spent per device grew by 37% between 2019 and Q3 of 2021. According to the Ericsson Mobility Report 2021, the average data consumption per smartphone in India was the second highest in the world and a massive 60% higher than the global average.

The urban vs. rural digital adoption: Digital adoption continues to be propelled by non-urban India, with its users registering a 13% growth in internet users over 2021 and urban users recording only a 4% growth.

The rise of the woman gamer: As of 2021, the mobile games market is on track to surpass $120 billion in spending, growing 20% over the $100 billion in 2020. Today women constitute over 43% of smartphone gamers, with 49% of them having begun playing mobile games during the pandemic.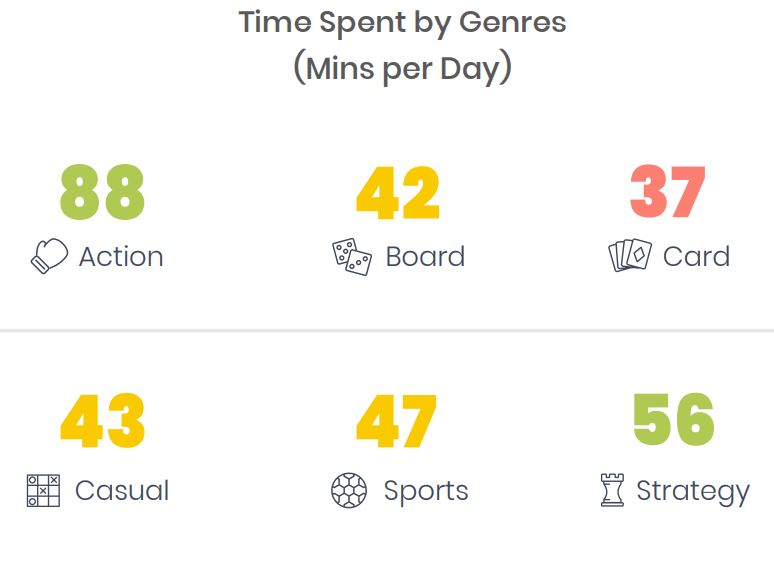 The new era of live commerce: Backed by changing consumer preferences, content consumption patterns, and technological developments, India's live commerce market is expected to reach $4-5 billion by 2025. Live commerce eradicates the lack of physical shopping experience by enabling real-time, two-way interactions for mobile-first consumers in India.

Unlocking the Top Trends for Marketers to Ace 2022

The Zeroth' P' - Purpose: The new normal has given rise to a new 'P' that has helped brands succeed in 2021 – Purpose. Be it Kingfisher encouraging the masses to stay home and stay safe during the peak of the pandemic, or L'Oréal that inspired and educated citizens to #StandUp against street harassment – when brands took on purpose-led positions, they have seen an upsurge of real connections with consumers.

Personalized Mobile Video: Over the last few years, there has been an unprecedented growth in video consumption across the globe. Brands that have leveraged these shifts and invested in building personalized mobile-first campaigns have gained an advantage, with mobile video ads witnessing a 112% higher Click-through Rate (CTR) than other ad formats.

The Great Indian M-Commerce Boom: India is forecasted to be the fastest-growing e-commerce market in the world in 2022, with retail e-commerce sales expected to grow by 25%. With the rapid growth in smartphone penetration and increasing mobile literacy, the country will soon emerge as the digital shopping powerhouse in the world.

The Power of Search Advertising: Although search advertising has been traditionally used as a performance tool by brands, leveraging it to build brand presence can be a game-changer in driving full-funnel efficiencies. By leveraging Search for branding during the 2021 IPL season, Wakefit achieved a +71% quarterly revenue growth, as well a 10X ROAS.
In 2022, resilient brands will focus on building their Mobile Marketing Maturity by leveraging Programmatic buying, Video, Gaming advertising, Search advertising, and Data-driven personalization on mobile, to not just survive but thrive in the next normal.


To deep dive into the trends that will rule this year's mobile advertising game in India, download our 2022 India Mobile Marketing Handbook: The Indisputable Magic of Mobile.
Get in touch with us on mobilemarketing@inmobi.com to help your brand stay ahead of the curve and connect meaningfully with consumers in 2022.