Advertisers across the Southeast Asia (SEA) continue to focus on being in lockstep with their consumers, who are now exploring digital avenues at an unprecedented pace. Be it shopping on apps to meet their daily needs, watching the latest movies in the palm of their hands, or gaming to connect with the virtual communities –consumers have embraced their digital lives.
As they continue to spend more time plugged into their smartphones, consumers' expectations from brands have significantly risen. Marketers who are willing to consistently enable fulfilling consumer interactions through meaningful data exchanges will thrive in 2022.
Our 2022 Southeast Asia Mobile Marketing Handbook will help brands understand changing consumer behavior and the most important marketing and advertising trends that brands will need to be cognizant of to achieve massive success in the months ahead.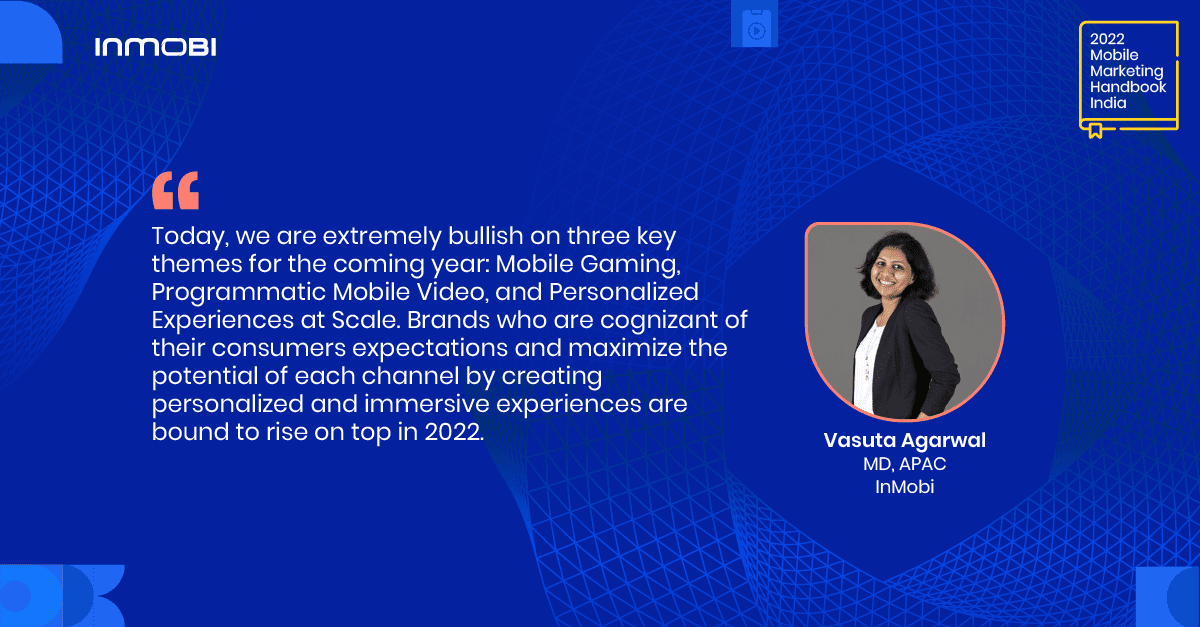 Mobile Marketing Trends from the Report
Understanding Southeast Asia's connected Consumers

The SEA internet boom: With 440 million internet users as of last year, Southeast Asian consumers are always connected via mobile, generating massive amounts of data that brands can use to understand consumer sentiment in a privacy compliant way. This data can be used to create more targeted and personalized experiences, especially with technologies such as polygon-based location targeting and first-party data-based deterministic audiences.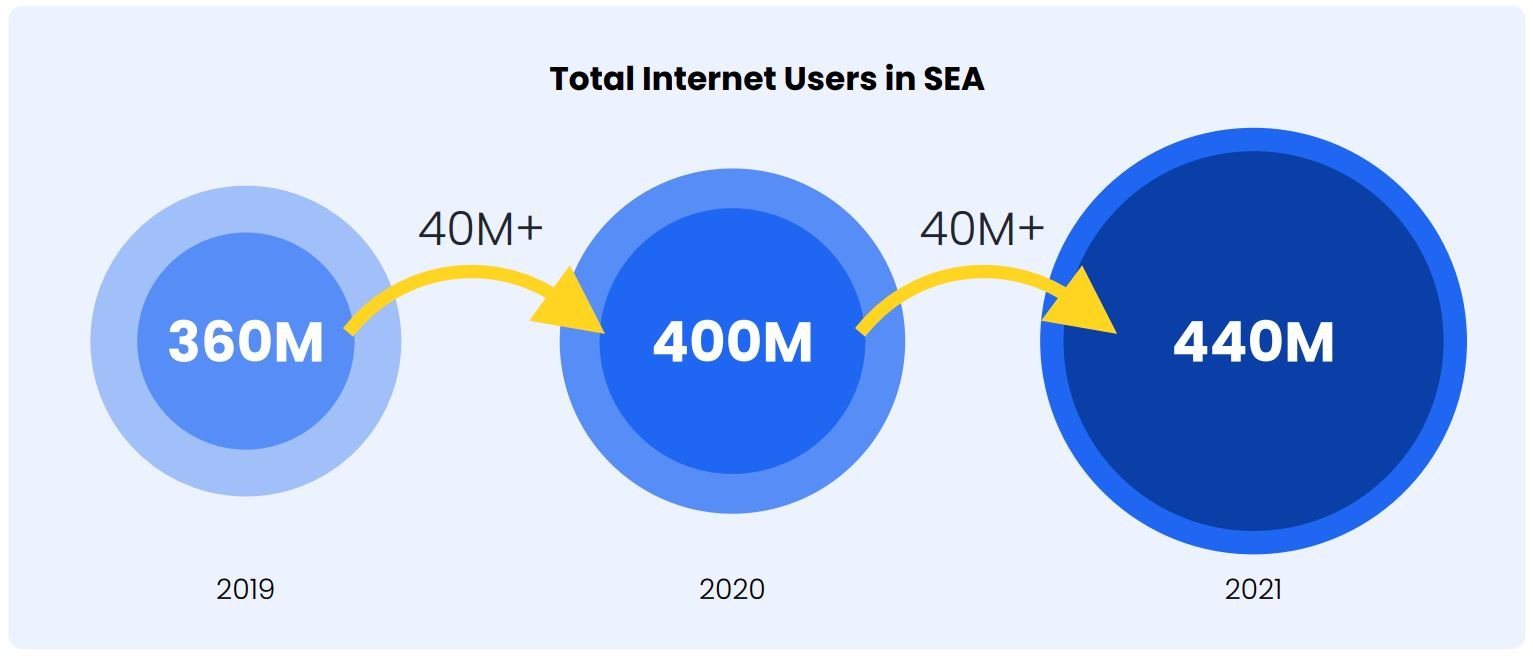 The new-age digital shopper: The pandemic has been a catalyst for existing digital users to adopt new online services and increase their frequency of use and spending. Consumers are now buying across a wider range of categories, providing incentives for industries across verticals to emphasize m-commerce.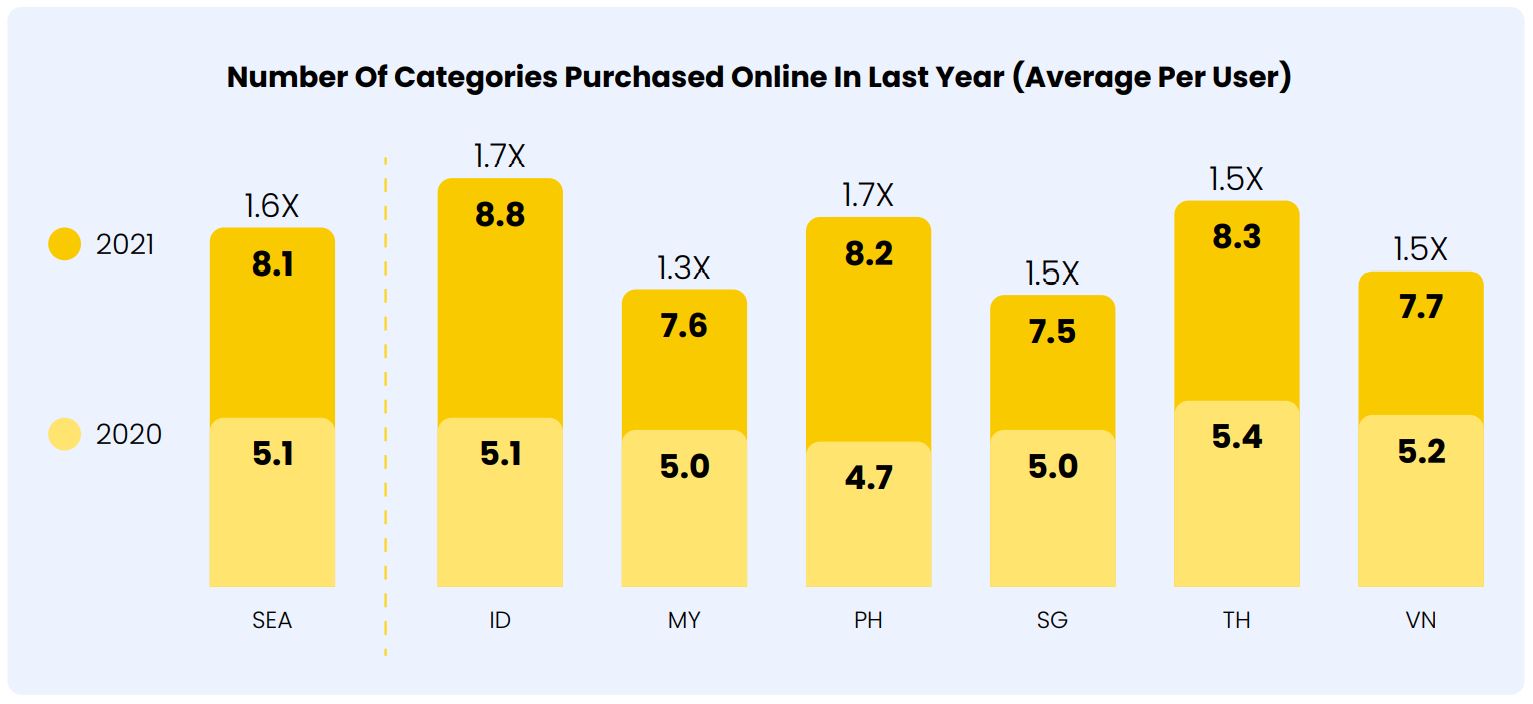 App installs exponentially rise: The GSMA's Mobile Connectivity Index reports that more than 97% of the population in Southeast Asia is connected to a mobile network, and according to AppsFlyer data, there has been a 28.55% growth in app installs in Southeast Asia over the past year.

Metaverse - The new Gaming reality: With gaming continuing to capture users' undivided attention, advertisers must leverage mobile-first programmatic campaigns across gaming environments as a natural segue to the Metaverse to increase the ROI for brands.

The Key Takeaways for Marketers to Make a Mark this Year
The Zeroth 'P' - Purpose: The new normal has given rise to a new 'P' in Marketing that has helped brands see success in 2021 – Purpose. Be it Kingfisher that encouraged the masses to stay home and stay safe during the peak of the pandemic, or L'Oréal that inspired and educated citizens to #StandUp against street harassment – when brands took on purpose-led positions, they have seen a surge in real connections with consumers.

Future-proof with Deterministic Audiences: The third-party cookie deprecation is expected to bring about a fundamental change in the digital marketing ecosystem. Our first-of-its-kind collaborations with partners such as Telkomsel and Gojek brings together audience intelligence from these platforms and the end-to-end marketing capabilities of InMobi to help brands drive personalization in a privacy-compliant manner.

The Post-pandemic Path-to-purchase: Brands must focus on driving personalized experiences at a scale that empowers consumers in the months ahead. Be it through helping them buy products instantly on shoppable ads, bridging the gaps between their digital and physical universes with online to offline experiences, or even reaching members across entire households with cross-device solutions.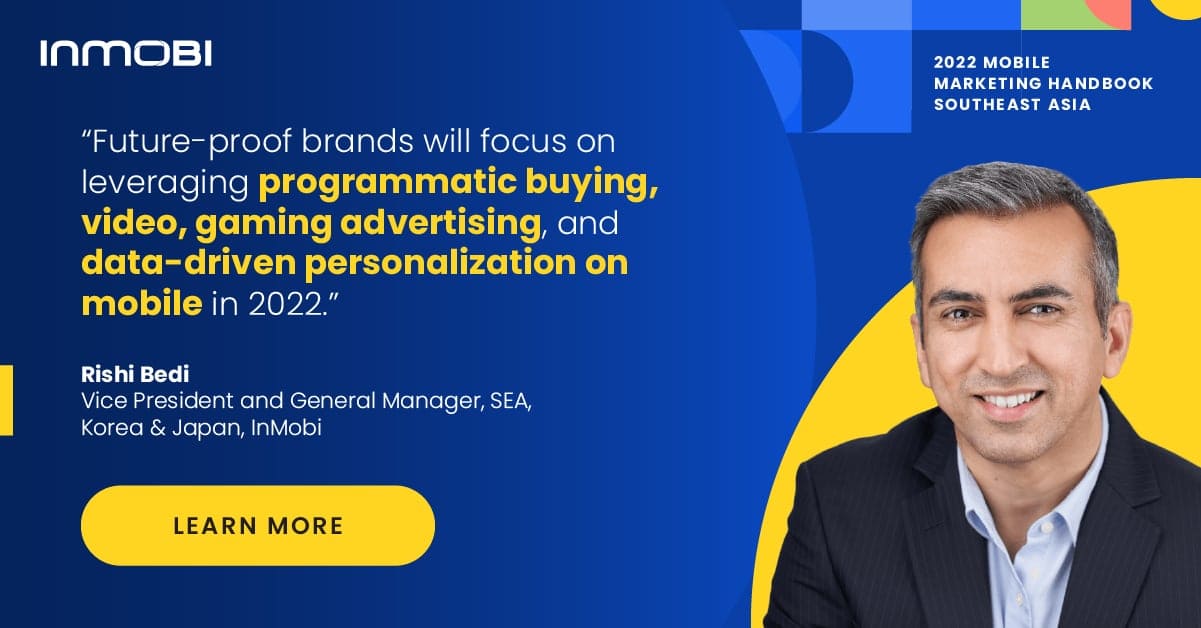 By leveraging Programmatic buying, Video, Gaming advertising, and Data-driven personalization on mobile, resilient brands must strive to achieve Mobile Marketing Maturity and thereby thrive in the next normal.
To deep dive into the trends that will rule this year's mobile advertising game in Southeast Asia, download our 2022 Southeast Asia Mobile Marketing Handbook: The Indisputable Magic of Mobile.
Get in touch with us on mobilemarketing@inmobi.com to help your brand stay ahead of the curve and connect meaningfully with consumers in 2022.