As a category leader in the market, it was important for Coca-Cola's top breakfast beverage brand- Minute Maid, to constantly innovate with new products and campaigns to engage consumers. Minute Maid Vita Punch was one such innovation where the brand packed health and nutrition in one juice box.
With the undeniable growth of mobile as the platform of choice in driving real connections, the brand decided to partner with InMobi and launch a mobile-first campaign to create awareness of the product and help its consumers strengthen their immunity. While the interactive ad unit helped the brand deliver record engagement rates, the precision targeting helped reach high-intent audiences.
Learn more about the attention-grabbing campaign from our Illustrated by InMobi infographic.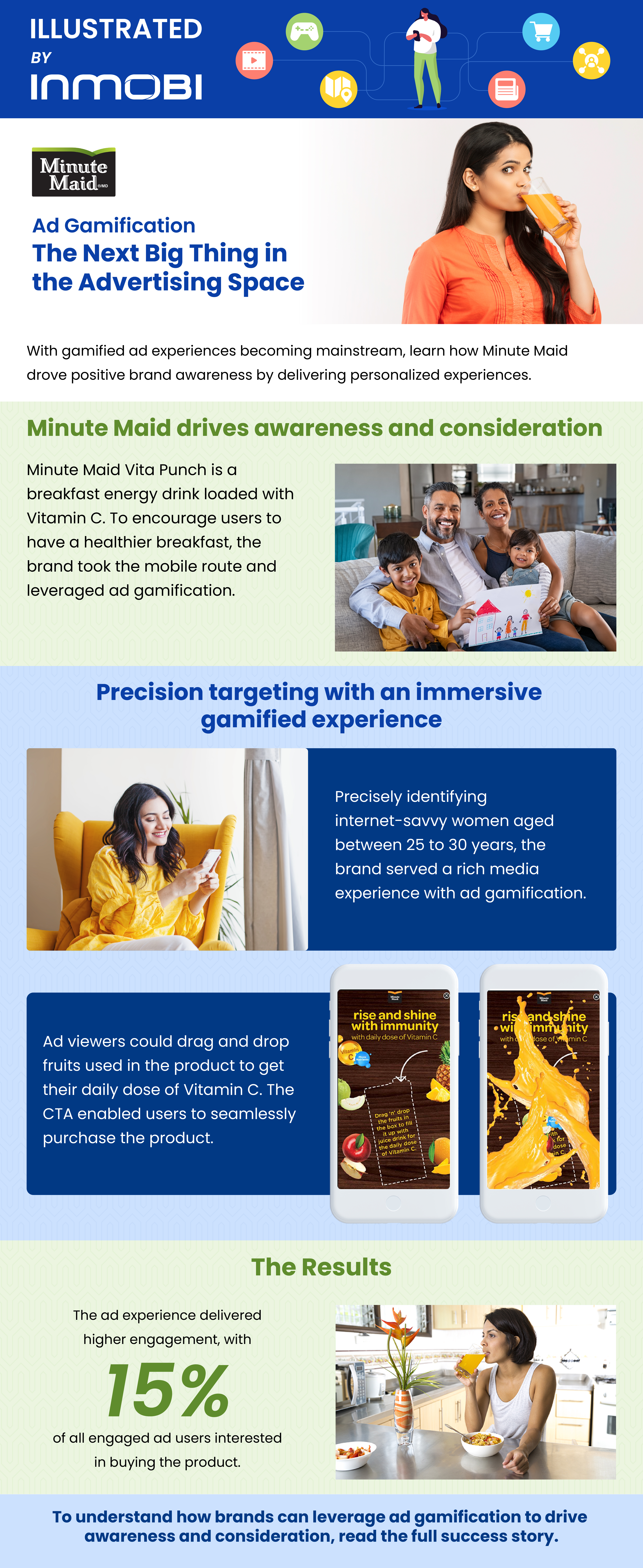 Interested in knowing how the brand achieved impeccable results on mobile? Read the full success story here.
Get in touch with us at mobilemarketing@inmobi.com to help your brand stay ahead of the curve and connect meaningfully with consumers in 2022.