InMobi's business leaders in the Asia-Pacific (APAC) region are integral to the organization's growth. Here's introducing some of these game-changers.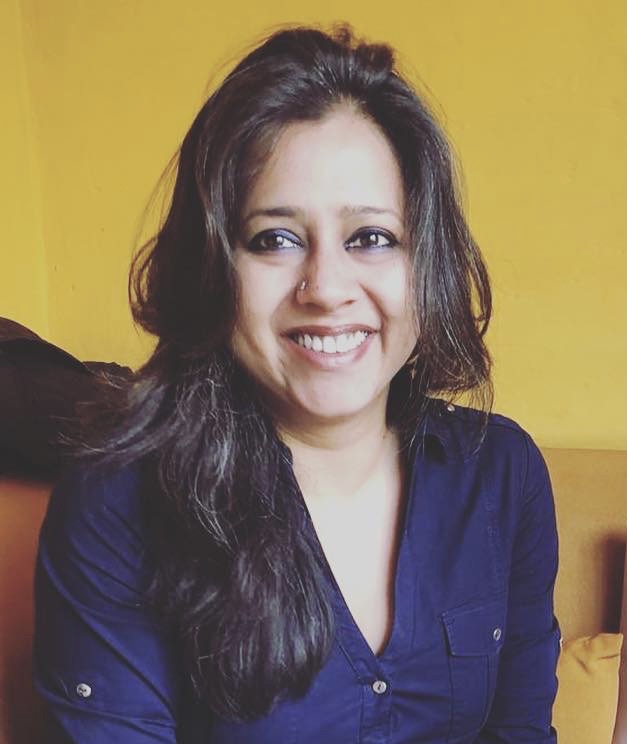 Devika Sharma
Director, Sales, Glance and Roposo
As the Director of Sales for the Glance and Roposo platforms of InMobi, Devika is responsible for the growth of the advertising business by building native advertising and content-led brand experiences. Devika is another one of InMobi's strong and dependable leaders who have extensive knowledge and experience in the industry. Passionate about creating impactful brand campaigns, she aims to always build powerful connections with the consumers. Some of her clientele includes brands like PepsiCo, Mondelez, Nokia, HSBC, Castrol and Volvo.
Before InMobi, Devika was with Group M where she led the Experiential Marketing business unit at Mindshare. She has spent over a decade and a half helping brands develop purposeful communication with their consumers in the experiential marketing industry. She is well-versed in crafting deliberate standalone and integrated marketing campaigns.
As a professional who has worked across diverse verticals like FMCG, Auto, CD and BFSI, she also believes in the importance of having diverse workplaces. As a feminist, she passionately supports the growth of women leaders and invests in mentoring programs for the same.
Devika has come to be known as an outcome-based leader who directs her teams towards developing solutions in complex and challenging situations. When not at work, she adores spending time with her Labrador, watching movies and reading.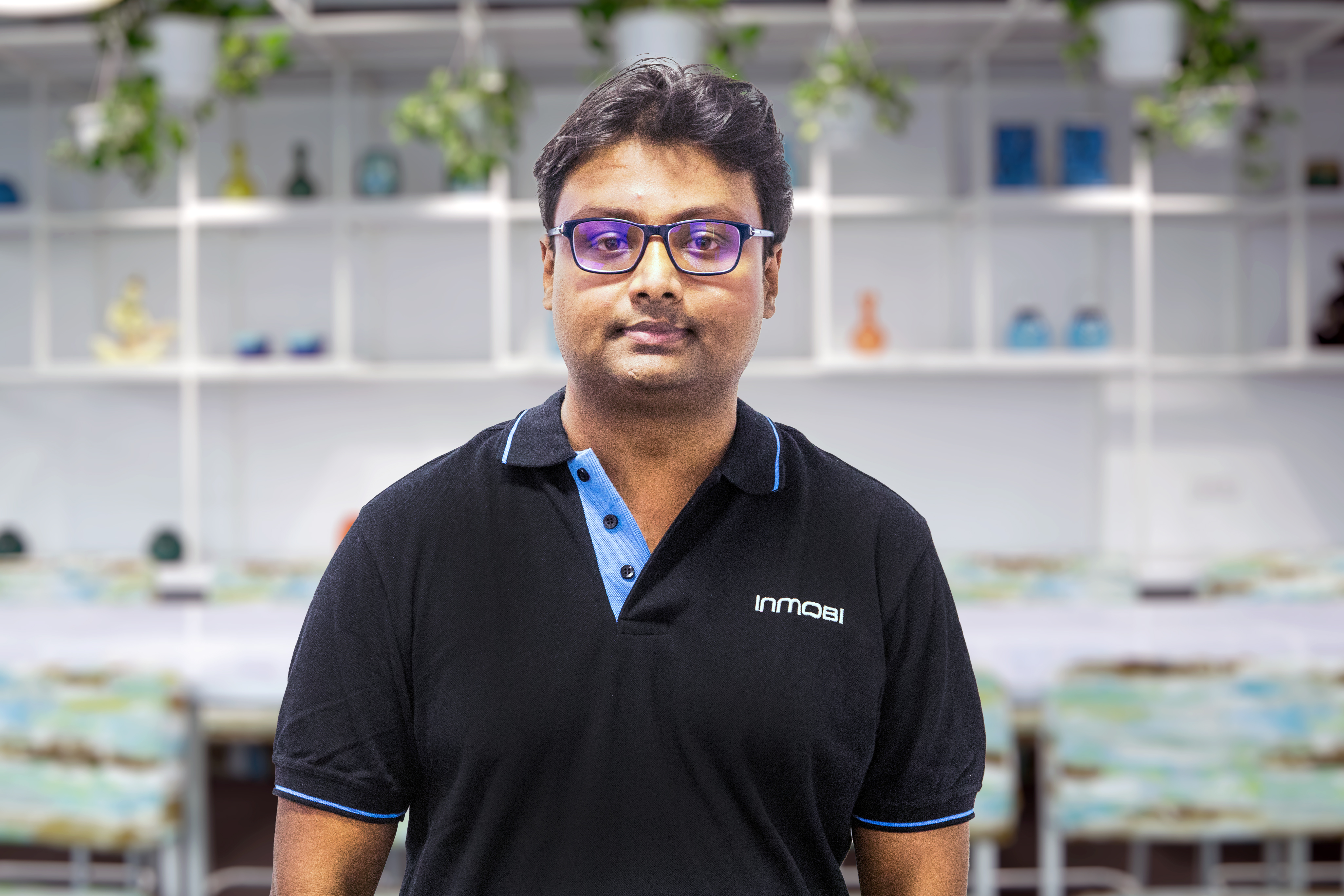 Dhrubajyothi Sarkar
Director, Accelerated Growth and Product Incubation, Asia Pacific
Everyone at InMobi lovingly knows Dhrubajyothi Sarkar as DJ. He is the Director of Accelerated Growth and Product Incubation for the Asia Pacific region at InMobi. However, having been with InMobi for over seven years, he has worn many other hats here. His entire experience is a combination of product, marketing and business expertise, making him the ideal person to work with business leaders in identifying new opportunities and developing strategies in the mobile advertising industry.
At his current position, he primarily focuses on helping advertisers on their mobile marketing journey and driving ecosystem partnerships with differentiated offerings on back of data and ad-tech solutions. He also oversees and guides a team of high-performing solution experts. Further, he is responsible for bringing operational excellence for revenue management aspects and executing high-priority organization-wide strategic projects. Previously, he was primarily accountable for maximizing business value from strategic sales and developing product solutions. He has also led the Global Client Solutions charter at InMobi earlier and was part of the core team that developed branding and go-to-market plans for onboarding new partners.
DJ dictates all his actions - professional or personal - based on his strong philosophical beliefs. Zealous about leadership, he firmly believes in the human-centered ethos that InMobi lives by. "The philosophy that we respond to every person or situation in the organization is imbibed every day. We have a strong culture of mentoring and bringing out the best in employees brimming with passion. We provide exposure to the employees which allows them to connect, engage and leverage it for their personal and professional growth," he explains. Outside of work, he is a huge fan of stand-up comedy. In his opinion, comedians are the most astute social commentators of the human condition. He also uses the art form to get a better sense of timing his communication.
Before InMobi, DJ was at Oracle, Forrester and HP where he worked in strategy, technology sales, marketing and research. He also loves reading; you will most likely always find him cozied up with a historical fiction book.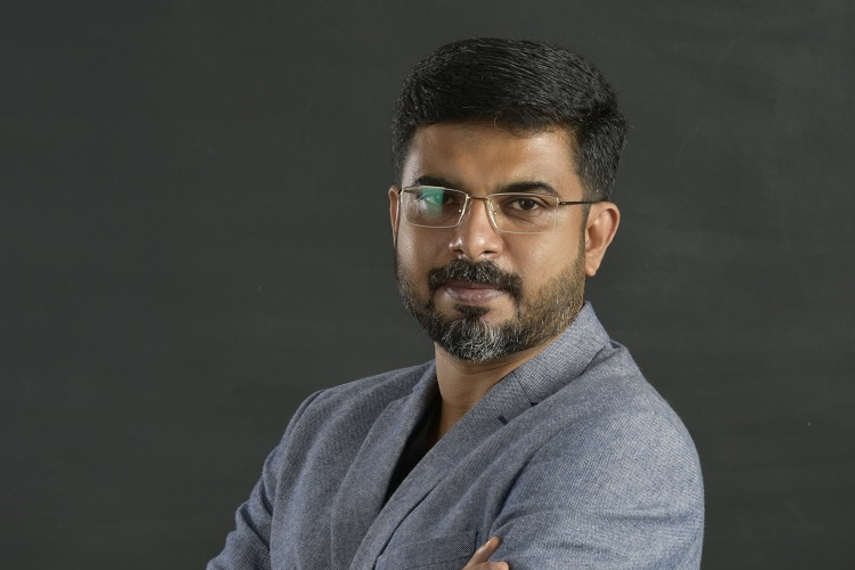 Jayesh Ullattil
Vice President and General Manager, India
At InMobi India, as the VP and GM, Jayesh Ullattil leads the entire business team. This cuts across all verticals including IDSP, Exchange, Non-Gaming Supply, Demand and Delivery. An industry veteran with over 20 years of experience, Jayesh's career rundown is wide and prolific.
He started his career with the FMCG industry, working in companies like Wipro Consumer Care and Perfetti Van Melle where he helped set up the distribution networks. He has also worked in the Telecom industry - with the companies Nokia and Blackberry - across multiple functions and geographies. He was also in the Entertainment industry prior to joining InMobi. Positioned as the National Sales Director at Disney+ Hotstar, he handled multiple departments like OEM, Media and Entertainment, Tech, Telco and CD. He has also spent almost six years in the Print industry with Bennett Coleman and Company where he led the Telecom, OEM, Tech and e-commerce verticals.
A true maestro in the industry, Jayesh is a qualified biomedical engineer who graduated with honors from the Cochin University of Science and Technology in 1998. He also holds a post-graduate degree in Management from Management Development Institute, Gurgaon.
Jayesh is a vibrant and creative person even outside of work. His love for photography and nature trips has made him an expert landscape photographer. As a motor enthusiast, he has also driven far and wide across the East and South Coast of the country, the Gold Coast in Australia and through 11 countries in Europe.
Since he has experienced multiple industries and workplaces, we asked Jayesh what sets InMobi apart from all of them. He said, "This is a place where you can learn and apply your learning, a place where you get the freedom to do what you feel is right without any fear, a place where you are not judged for failing in a task." He added that InMobi has given all its employees the power to responsibly explore. "Because of its culture and people, InMobi truly is one of the best organizations that I have been with."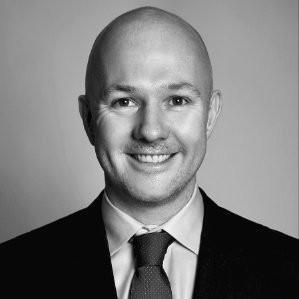 Richard O' Sullivan
Vice President and General Manager, Australia and New Zealand
Richard is the Vice President and General Manager for Australia and New Zealand at InMobi. However, he has been with the organization since 2012 when he joined the team in Dubai to build the operations in the region. Having worked for companies across the globe - from London and New York to Singapore - Richard has over 20 years of experience working in the technology and media industry. With InMobi, he has also led the EMEA, Asia and North America teams.
Richard is an ardent believer in the saying, 'You can achieve anything if you try and nothing if you don't.' It is this belief that has pushed him to pursue all his endeavors with conviction and confidence. In addition to all the roles he has played so far in his career, he has also set up his own company, Protean Consulting. He has an MBA from the University of Manchester, an undergraduate degree from the University of Plymouth, and a thesis he completed as recently as in 2017. The topic of this thesis, 'The 4th Industrial Revolution - Why the proliferation of Data and application of Machine Learning & Automation threatens to disrupt and disintermediate the Agency model for Advertisers', is something that is still intently discussed within the industry. He is also a part of the IAB Executive Technology and Data Councils for Australia.
Even in his personal life, Richard likes to go the extra mile in his pursuits. For instance, he has logged over 150 scuba dives, most of them on the Great Barrier Reef, where he has also saved people twice. His interests also include fitness training, playing competitive football, squash, and snowboarding. He likes to stay active and outdoors with his family as well.
For Richard, the culture that has been curated at InMobi is the binding force of the company. He says, "I have worked across continents with InMobi and, while the goals at each point were different, the sense of belonging and working with the best people in the market was the same." For anyone who wants to be successful, he urges them to challenge themselves and avoid getting comfortable. "Find a job that intersects with what you are good at and what you enjoy. That way, it's less work and more fun," he quips.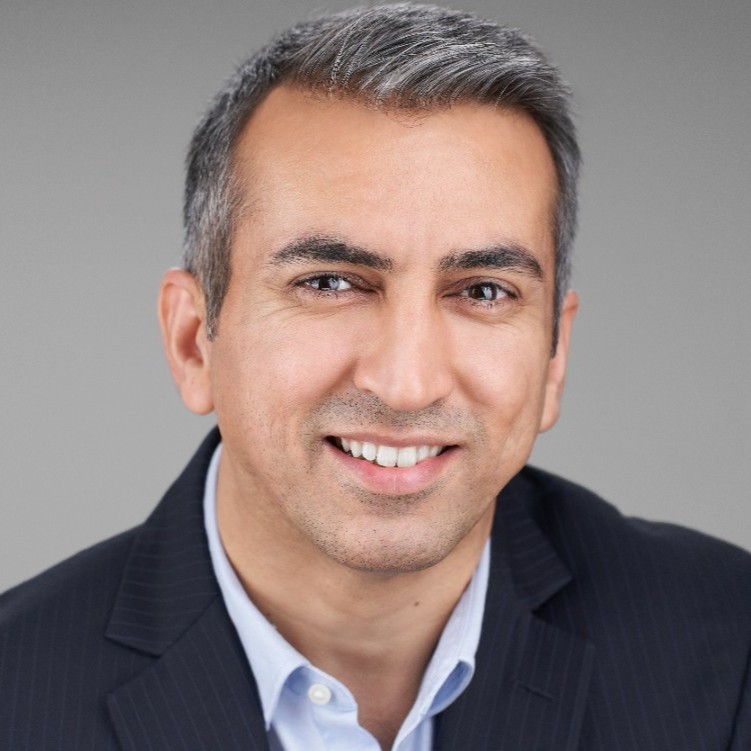 Rishi Bedi
Vice President and General Manager, Southeast Asia, Japan and Korea
As the Vice President and General Manager for SEA, Japan and Korea at InMobi, Rishi Bedi is responsible for the company's regional P&L, strategy, revenue, operations and partnerships. With close to 20 years of experience, Rishi is an expert in crafting and executing scalable and sustainable solutions for marketers across a wide range of industry sectors. This includes expertise in consumer goods, banking and insurance, media and entertainment, retail, tech, telcos, airlines and automotive.
Rishi's previous stints include working at Dell and Hewlett Packard. At Dell, he managed revenue growth and solutions sales for several Fortune 500 companies like General Electric, American Express and Deloitte. He worked at Hewlett Packard for over eight years. There he contributed to the success of the company with roles in enterprise sales, online store management and product marketing across Southeast Asia and India.
It goes without saying that Rishi has rich experience across various departments. A seasoned leader, he is a frequent speaker at industry events like Spikes Asia Festival and CMO Roundtable by Campaign Asia. He also contributes to industry bodies like the IAB and AVIA where he plays an imperative role in raising the profile, positive perception and growth of the digital industry globally, but with a special focus on SEA.
Rishi is always motivated to work at InMobi. "I have seen our culture of encouraging everyone to think bigger and grow personally and professionally first hand. It is refreshing," he shares. "With the freedom to make decisions at InMobi comes accountability. This results in an environment where people work passionately and focus on larger goals."
When free, Rishi likes to spend time with his family. He is also an avid squash player, often competing in local tournaments like Singapore National Squash League and SG Masters Open.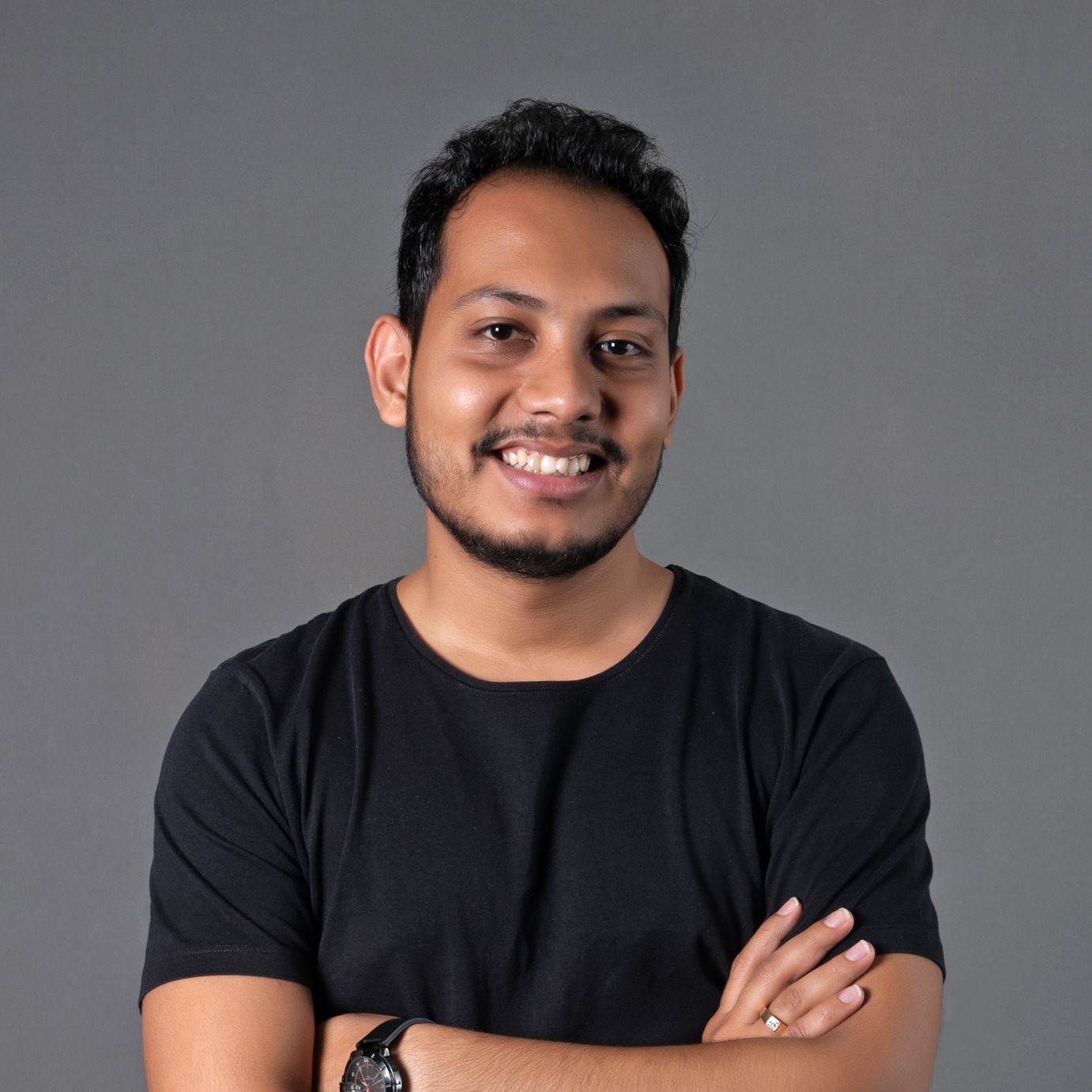 Rohit Dosi
Director, Microsoft Search Advertising Business
As the Director of Microsoft Search Advertising Business at InMobi, Rohit is responsible for P&L management, revenue growth and strategic partnerships for this department. In the past, however, he has had many roles at InMobi. He was the Head of Strategy and New Initiatives for APAC business in which he led the business planning, revenue growth and strategy for India, Australia, New Zealand, Japan and Korea. At InMobi, he has also led GTM for Glance and helped set up the initial Sales team for the same.
Before InMobi, Rohit has worked with Google and Rocket Internet. At Google, he managed marketing budgets and helped North American retail clients with their digital marketing strategies. At Rocket Internet, he managed marketing budgets across digital channels. He also started his entrepreneurial journey by co-founding LataHun - a B2B hyperlocal logistics startup - that grew to have six offices across three cities in India with a team of 120+ people. The startup even scaled up to dealing in over 1000 transactions a day. Today, his entrepreneurial passion drives him to mentor early-stage startups on their journey to success.
Rohit is an IIT Roorkee graduate and a music enthusiast. When he is free, you can find him playing the keyboard or composing music. He is also fond of meeting new people and networking. On weekends, he is mostly outdoors spending some quality time with his wife and adorable pet, Shifu.
Rohit has a deep appreciation for being bold and ambitious. "I love that about InMobi. We have a forward-looking and futuristic view here and a vision to make things happen," he shares. He thinks that, more than anything else, the culture and the people are the driving force of the company. Having spent over five years working with InMobi, Rohit still feels like every day is his first.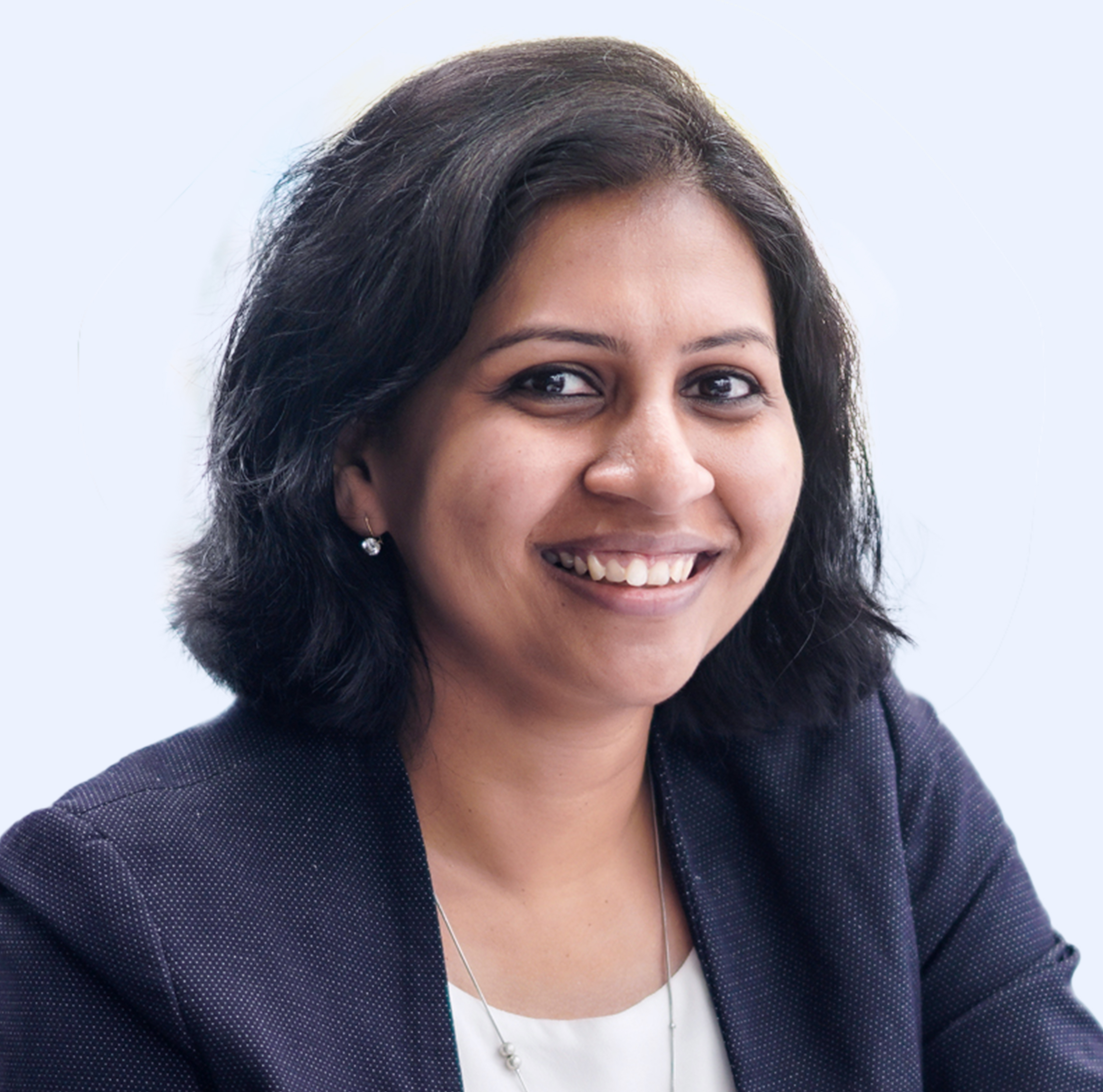 Vasuta Agarwal
Senior Vice President and Managing Director, Asia Pacific
In her current role as the SVP and MD for Asia Pacific at InMobi, Vasuta is responsible for the P&L, revenue, strategic partnerships and business for India, SEA, Japan, Korea, Australia and New Zealand markets. Before this role, Vasuta led the India business for InMobi and headed business development for APAC while she also helped set up the global partner management and online/inside sales business for InMobi. Having worked with InMobi since 2012, Vasuta has led and delivered brilliant results in various departments, from strategy to product management to business.
"I have spent almost a decade here at InMobi now," she shares, "and the unique culture and learning and growth opportunities offered here set it apart from any other place." She elaborates by explaining that the culture brings people from different backgrounds together, creating a sense of belonging in the workplace. The organization's commitment to employee growth encourages every single person to step up and deliver to the best of their abilities even when facing new challenges. "Working at InMobi inspires me to bring my best to work every day."
As one of InMobi's most established and accomplished leaders, Vasuta has a sizeable amount of experience to display. After graduating from BITS Pilani as an electronics engineer, she started her career at Intel and went on to become a Director's Merit Lister from IIM-Bangalore for her MBA. After her MBA, she was in strategy consultancy with McKinsey for three years. There she worked for clients from the government, finance and consumer goods industries. Her internships at companies like Goldman Sachs and The Teacher's Foundation have also added to her well-rounded experience in working across many markets, sectors and functions.
Vasuta has featured in the 'Economic Times Women Ahead' list for 2018 and the Campaign Asia 'Women to Watch 2020' list. She has also been a part of the 'Top 50 Influential Women in Media and Marketing in India' for three successive years since 2018. Vasuta is also a champion of women leadership and initiatives for mentoring young women professionals both within and outside InMobi.
Outside of work, Vasuta loves reading, binge-watching Netflix and spending time with her family.
Interested in becoming a part of a team led by these leaders? Come join us! Find out the current openings at InMobi here: https://www.inmobi.com/company/careers/