Amidst the pandemic, marketers are finding unique ways to create new demand, redefine value chains, and deliver brand experiences. Marketers are embracing this disruption to repurpose their core marketing strategies that align with the new normal way of marketing, i.e. through digital evolution. The big question arises "How can Marketers scale their Marketing strategies in the 'New Normal?' InMobi brings forth the multifold views of marketers that are driving high impact right from formulating new strategies to delivering the right customer experiences.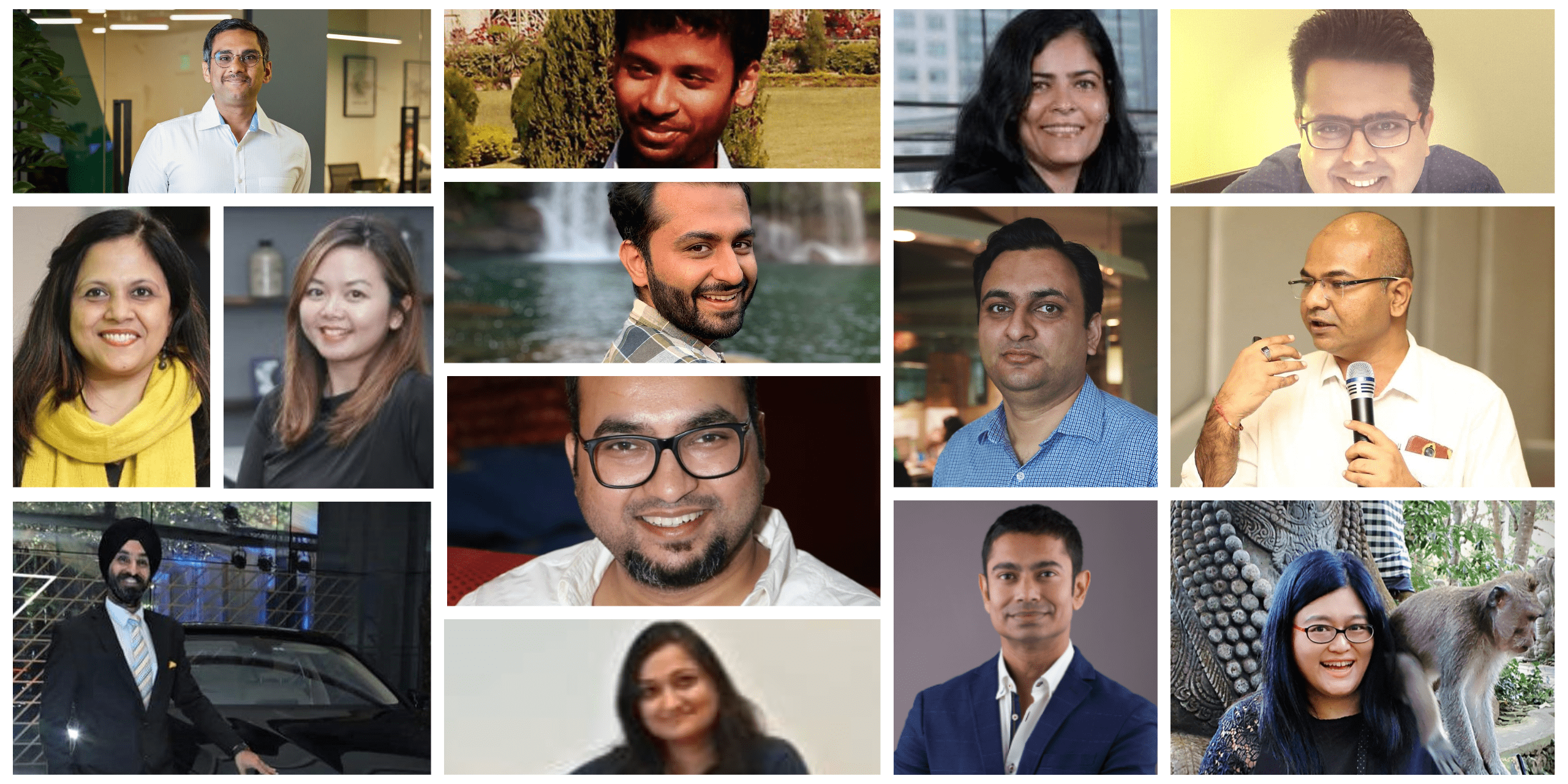 Digital Darwinism Drives the New Normal
Shweta Srivastava, Head of Digital, Philips India

"Covid19 brings a VUCA (Volatile, Uncertain, Complex, Ambiguous) world where the 'Smartest will survive', the one who follows 'Digital Darwinism'. Organizations transform because of transforming consumers and customers and to attain VUCA, they need Smart Marketers who help them transform quickly. 
With restricted movements and social distancing measures become the New Normal post Covid19 and see a predominant growth in the usage of digital platforms where consumers are always-on. So, the marketing strategy also needs to be up and running on Digital mediums. Advertising has to be smarter to understand the behavior of a smart Consumer and be more relevant to them. 
In the absence of Face to face opportunities, Machines need to analyze their behaviors and predict their moves basis which communication and engagement need to happen. While marketers need to leverage Digital and Artificial intelligence, they also need to upgrade their skills as the new normal sets in."
Data-Led Mobile Solutions Lead the Way for Marketers
Gaurav Shitak, VP and Head, Digital Marketing, Sharekhan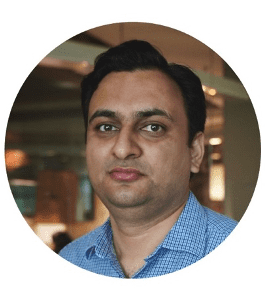 "The impact of COVID-19 on the life of our customers is going to be unprecedented. As Marketers, we should be cognizant of how the life of our end-consumers is constantly changing. This will also depend on the industry we are working in and accordingly, we may have to make changes in our marketing strategies. However, whichever industry we are working in, the impact is measured in terms of the four pillars, Social, Mobile, Analytics, and Cloud that are going to capture the maximum mindshare of customers. The major drivers for engagement with the consumers on the front-end are going to be: Mobile and Social, and the backend would be delivered by cloud-based solutions along with a strong understanding of analytics and data."
Digital Ads and Content Will Drive Futuristic Growth
Karan Mehta, Senior Marketing Manager, Jeevansathi.com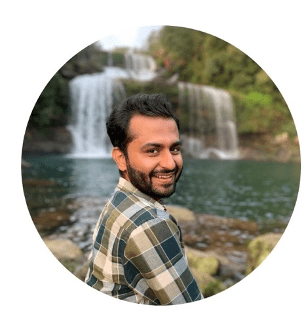 "Post COVID-19 will demand a different approach from Marketers. Digital Marketers need to wear the hat of growth hackers focusing more on LTV and CX. This time could be a good time to invest in advertising for future customers. Since paid ads are cheaper now, marketers can experiment with few platforms and create a source of traffic for the future. However, ad campaigns need to focus more on driving loyal users. Marketers need to build performance marketing strategies centered on customers and their journey in line with your product offerings. Revisiting your funnel and refining your advertising strategy will help you acquire customers at desirable costs.  Marketers must work on basics and review the media mix during unprecedented times. As media budgets will be back, there will be a demand for High Scale & ROI platforms. Digital marketers should build advertising strategies that will give the maximum ROI and loyal users.  The other significant focus is 'communication'. Marketers should build real engaging content during and post COVID-19, to engage with their customers.  As a marketer if you have a good engaging content which you want to share with your customers, investing a few dollars will create a demand for future,"
Rethink, Redefine and Retain is the New-Normal
Venkat Thangi, Head - Digital Marketing, MoEngage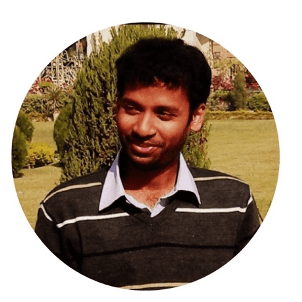 "1. Consumer Behaviour Changes - Tracking and analyzing consumer behavior changes and purchasing needs is of utmost importance during this time. Since there is a lot of volatility currently, most of your North star metrics might be heavily impacted depending on one's business vertical. The old playbooks might not be relevant anymore. Marketers might need to rethink messaging, personas, and even strategies. 
2.  Empathy - Knowing what your customers want or are looking for utilizing surveys, studies, and analytical tools, would help marketers in understanding the immediate needs of their target users better. This should flow into the messaging by reworking on the copies, creatives, or landing page/asset content to better suit your consumers' current interests and thereby enhancing customer engagement. 
3. Retention - Retaining is your customers are now more important than ever. Owing to lower conversion rates and interests for most of the non-essential businesses, marketers should focus a lot more on retention as acquisition might be difficult/ineffective for some time. Over-communicating with your users, showcasing how your product can be used or is relevant during this crisis, providing few resources for free or extending your free trial offers, etc. can be some of the ways which can help this cause."
Relevance, Connections and Advocacy Thrive Marketing Efforts
Aditi Anand,  Head - Brand, Media, and Digital at HMD Global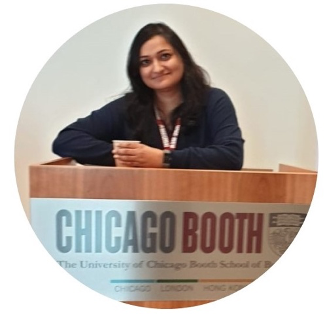 "COVID -19 is a disruption at an unprecedented scale. There are three strategies marketers can leverage to win in the #NewNormal. 
Relevance Over Reach: Reappraising the brand and product purpose to realign with evolving consumer needs is essential. Trust, value, and necessity will trump discretionary and indulgent.. "At home" and "with my loved ones" will become the focal point of consumer's life. Brands that can create personalized, meaningful experiences for this new reality will win.  
Tapping into newer consumer cohorts and market segments can also unlock growth. For example, in the smartphone category where much of the marketing has been around vanity fuelled selfies, building security and privacy-focused devices for emerging use cases like e-learning and virtual meetings could be the next growth frontier. 
Connection over Communication – The health and economic fall out of the crisis have reinforced the importance of human connections Brand building through a 30 sec TV ad is a trend of the past. Today's digital-first consumer is looking to strike meaningful conversations and build authentic connections. Brands need to listen deeply and create opportunities for such encounters. Connecting at the right time and at the right place over shared passions in an authentic, human way can create significant wins.  
Advocacy over Commerce: Word of mouth is the most effective way to win consumers. It's also the most difficult to garner. But brands that can create loyal fan bases or cult following will eventually win. In building communities, quality is far more critical than quantity. A small but hyper-engaged community can fuel growth at near-zero cost. For the next few quarters, consumer demand is bound to remain sluggish, giving marketers the perfect opportunity to springboard advocacy programs."
Growing Digital Platforms Succeed with Great Content
Inderpreet Sethi, Head -Marketing communication and Media, Great Wall Motors, India

"Content drives connections and further growth. Content Remains King: Marketers need to be authentic, now more than ever, and trusted by customers. The best way for them to do this is to invest in creating humane & relatable content for advertising. The audience is intelligent & can see through Ads. Brand content needs to be SMART – Storytelling format, Medium Agnostic, Aspirational, Real-Life inspired, and Trustworthy. 
Fight for the most coveted Medium continues: We hear that the pace of digitization has increased for all sectors and more so for the Automobile industry. While this remains true, it is important to understand the role and impact of Digital in different aspects of the consumer journey and also the objective of the brand. Medium selection & media planning is only the aftermath of this understanding. 
The awareness stage of the consumer journey is still being dominated by the traditional medium of TV, but the race with digital is on and with demand for OTT platforms rising, a marketer's choice is only going to deviate from television.
Digital will replace most ATL & BTL media with events and experiences going digital in tier 1 & 2 cities. 
For other stages of consumer journey like consideration, digital will grow and marketers will need to focus on relevant content on owned, paid, and earned media. 
For International Auto OEMs, virtual dealership and test-drive experience will help convert prospects. But in India, buying a car is a high involvement process. Hence, Marketers will need to think Phygital (Physical+digital), where digital will only augment the physical presence."
Hyper-local Strategies and Balance will Be the Answer
Roshat Adnani, Country Director, Indonesia, M&C Saatchi Performance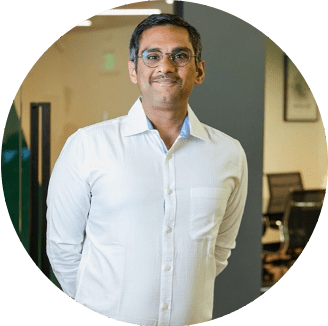 "The Covid-19 pandemic has been a transformative event. It led to a change in customer behavior which fastened the process of digitization across many industries. During the past few months, people have increasingly embraced digital solutions fostering the growth of E-commerce, EdTech, HealthTech, Online Fitness & Events, and OTT platforms. These products, which until a few months ago were seen as a second option, became an integral part of people's lives.
While the pandemic positively affected the development of some lucky industries, it negatively hit many others. These have been extremely challenging times for marketers who have often been forced to cut down on their marketing budgets to keep their brands alive. As the world opens-up again and people stabilize in their new living habits, marketers need to be prepared for a longer battle especially from a paid marketing perspective.
Now more than ever, marketing will be a differentiation factor for companies to remind customers that they are back in business. To see better conversions and optimizations, it will be key to create hyper-local marketing strategies and to identify a balance between organic marketing, CRM, and paid marketing. And balance is where the answer to the larger problems lies."
Marketing becomes a Centre of Innovation
Hitarth Saini, Head of Marketing, MoneyTap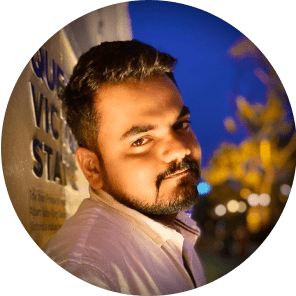 "Marketing being an innovation center, marketers must take charge of new products, markets, and strategies as the 'new normal' sets in. Marketers need to put their thinking caps on and be a beacon internally for new product ideas. With businesses evaluating every penny they spend, fight for the marketing budget will only get harder. Marketers will start feeling the heat to deliver unit economics profitability. Performance marketing with a razor-sharp focus on ROAS will be the key to sustain in the months to follow. On the same lines, the contribution of organic growth channels & from owned media will be critical as they'll help bring overall cost-effectiveness. With the economic slowdown already kicked in, consumers' decision-making process may become longer. Content & brand efforts need to address these & deliver comfort, trust & inspiration for customers to get started on spending again. Also, marketers need to don multiple hats to push the boundary. These are war times & doing more than asked never harmed anyone! Now's a good time to cross-pollinate ideas within the marketing team itself to let creative juices flowing."
Read further insights on what marketing leaders across Asia Pacific have to say about strategies for the New Normal in part II of this blog series.