InMobi presents our latest curated marketplace – Diversity, Equity and Inclusion (DEI) which focuses on verified minority-owned publishers and high quality, contextually relevant supply.
Diversity is not new for advertisers. Major advertisers have mandated more diverse representation in their campaigns and creatives. The likes of Dove, Nike and L'Oreal have taken steps to include minority/historically underrepresented groups like BIPOC, LatinX and LGBTQ+ individuals in their worldwide advertising campaigns.
Advertisers are not only realizing the potential in improving diverse representation in creatives, but also in increasing spends towards reaching more diverse audiences while also supporting a wider array of publishers. One of the ways that many agencies are implementing is to allocate a minimum proportion of their ad spends to minority-owned media.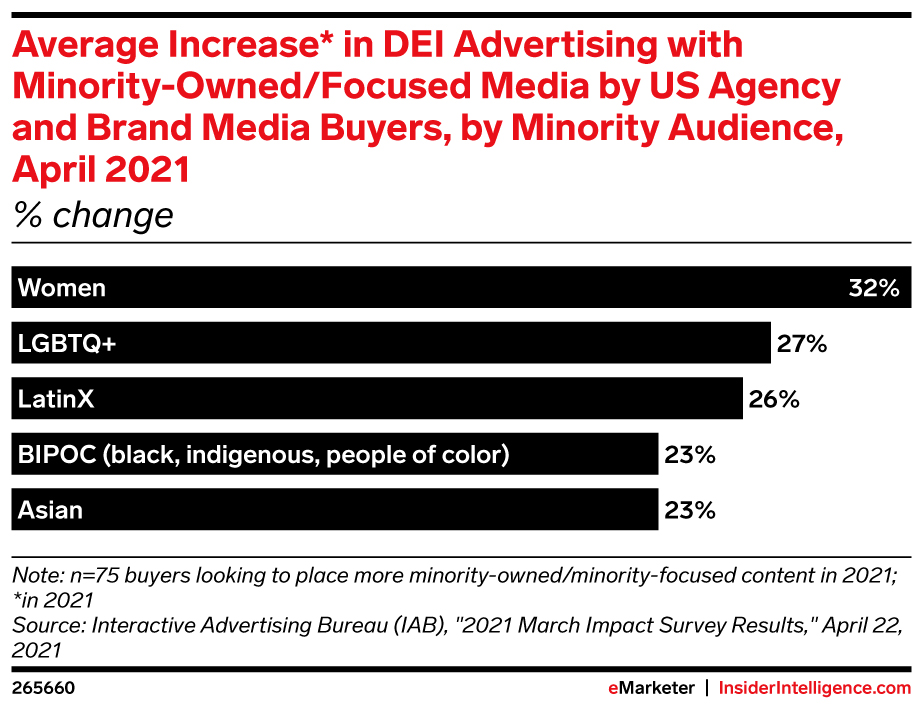 Why You Need to Prioritize DEI:
Outside of the need for representation, including diversity in your marketing mix has a direct impact on your return on investment (ROI). Here is why:
New Scale: Users on diverse platforms might not be found in other spaces. And most minority communities represent a sizable number to advertisers.
Representation Matters: By including diversity in your targeting, you can share more personalized messaging across a range of users. This will also implore advertisers to be more mindful in their messaging.
Loyalty: Diverse enterprises create ecosystems of inclusion. This makes their user base feel seen and included and hence directly increases loyalty. Advertisers using diverse enterprises benefit from this increased loyalty.
InMobi and DEI:
Diversity indicates inviting everyone to join in, including publishers who are not only minorities within the global community but represent a diverse pool of unique users.
The InMobi for Everyone program provides advertisers with access to minority-owned publishers via a specialized curated marketplace, targeting the niche yet innumerable users who are part of this diverse ecosystem.
InMobi has identified businesses among our publisher partners that identify as:
Women-owned
Black-owned
Hispanic-owned/Latinx-owned
Alongside this, we have partnered with media collectives SHE Media, B Code and H Code to source verified, diverse supply to create a unique marketplace with plug-and-play packages. These packages are live and ready for you to implement.
Finally, partnering with a mobile-specialized partner who understands this nuanced landscape will allow advertisers to boost their KPIs while being inclusive. InMobi's expertise in mobile advertising can help simplify this step towards a diverse marketing mix.
Interested in learning more? Check out our DEI Marketplace here: https://go.inmobi.com/curated-by-inmobi/dei/ .