InMobi regularly participates in and contributes to a series of events, meetups, webinars, sharing best practices with partners and thought leaders, across the globe. In this edition of the InMobi Event Diary, we are looking at the highlights and developments from Casual Connect 2018, an event organized by the Casual Gaming Association where over 2,000 leaders from top mobile gaming industry gathered for three days of learning and networking at the Disneyland Hotel in Anaheim, CA.
---
InMobi was thrilled to return to this year's Casual Connect USA and join some of the best and brightest in the mobile gaming industry. This year's event was hosted at the Disneyland Hotel in Anaheim, California which proved to be a perfect setting to discuss all things casual gaming.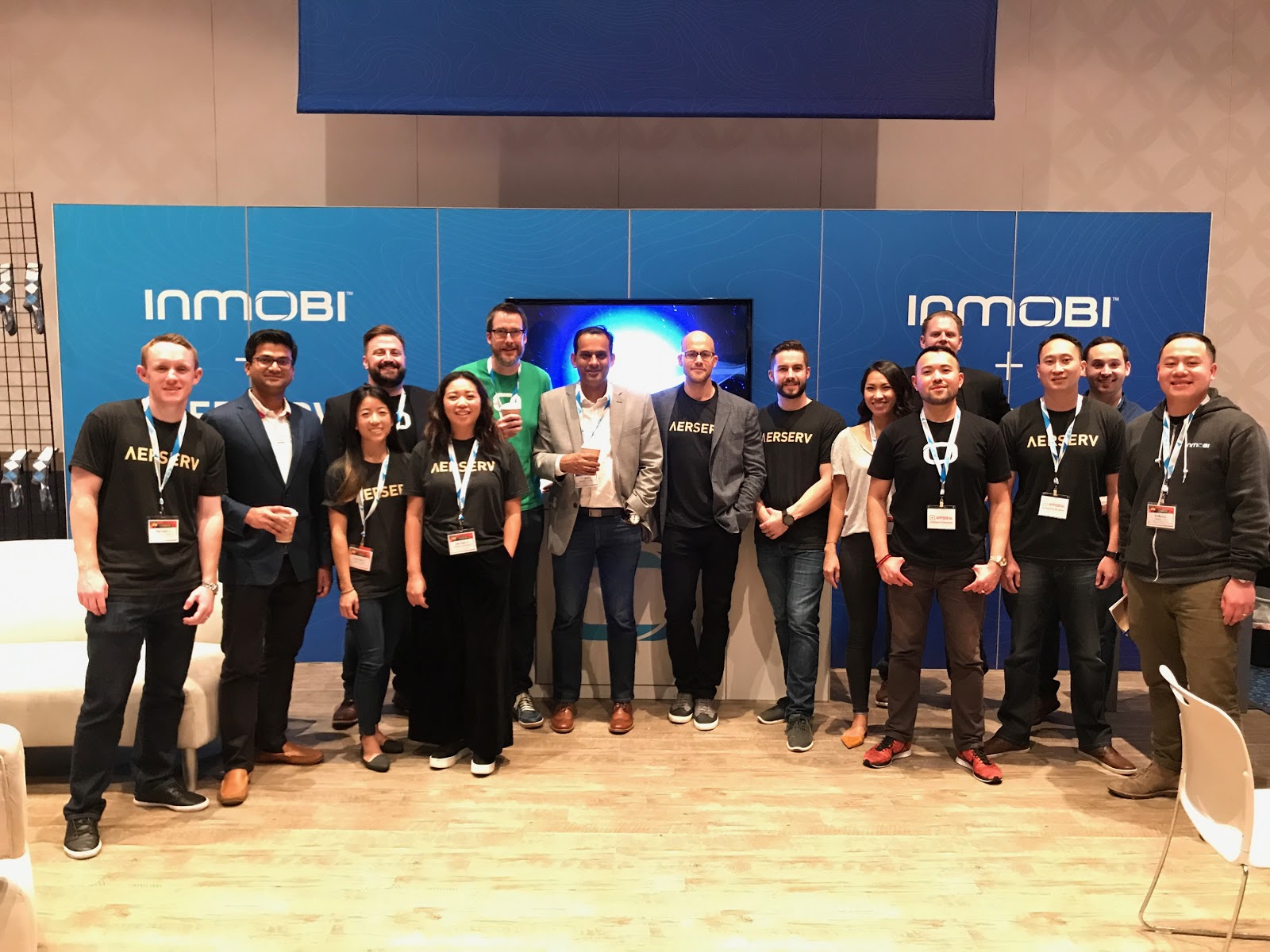 This event was a special one for us in that Casual Connect happened the week after we made our exciting announcement regarding InMobi's acquisition of AerServ. If the timing of the event wasn't perfect enough, the AerServ office is located in Irvine, CA which is just a few miles away from Anaheim. This allowed us to work closely with our new AerServ colleagues, many of which we were meeting for the very first time! The booth design promoted the new joint offering and everyone was a huge fan of the free socks we distributed, with a tag that read "InMobi + AerServ: A Perfect Pair."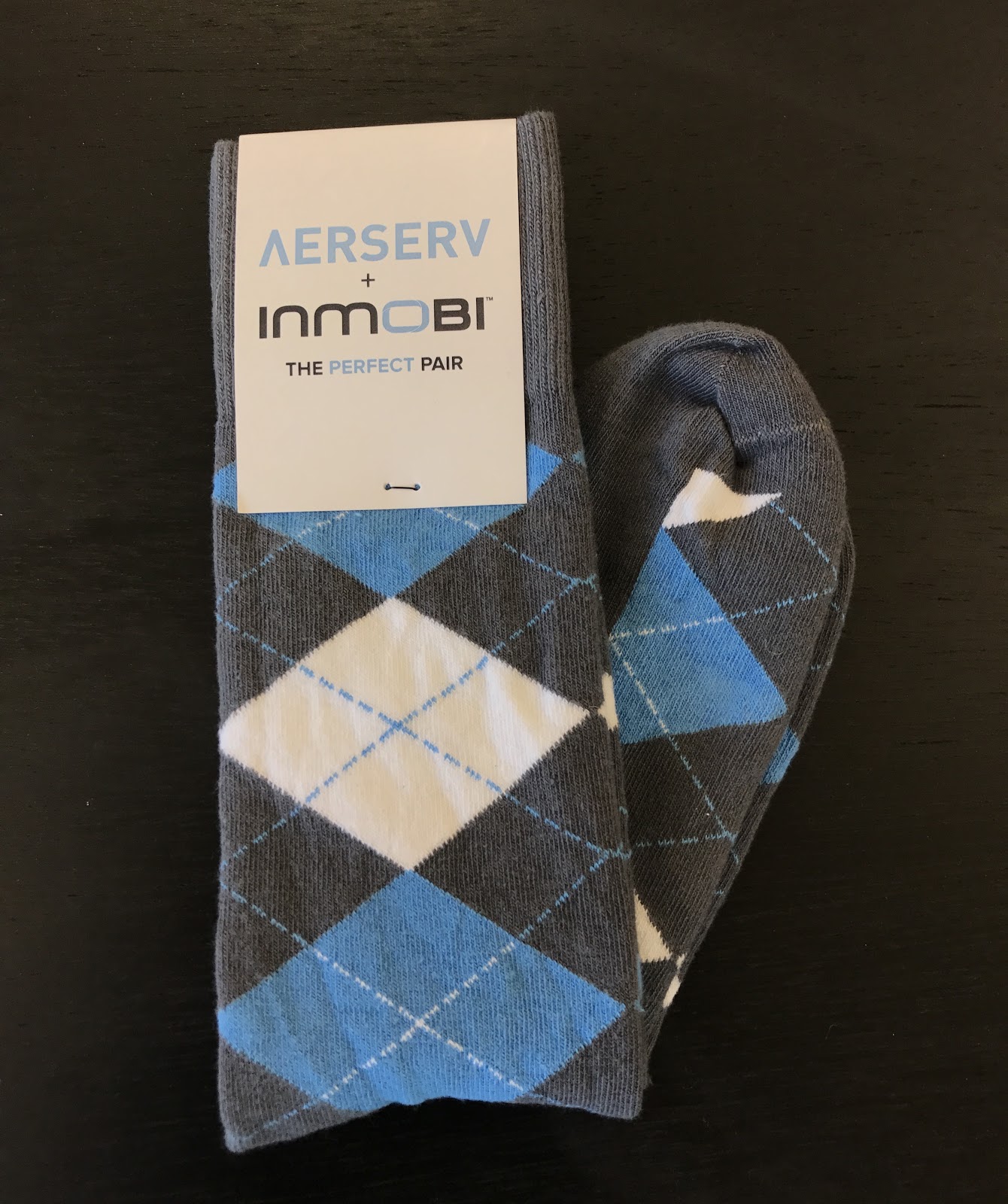 One of the highlights of the conference was certainly the panel we hosted on Day 1 entitled, "Getting in the Game: How Publishers Can Help Brands Reach Their Players" which included publishers (Jam City and MobilityWare), Ad Platforms (InMobi and AerServ) as well as a brand advertiser (Lionsgate Films). The lively discussion was given to a packed room that proved to be a total hit with the audience - many of whom rarely have the opportunity to hear directly from the brands who advertise within their mobile gaming apps. Some of the topics discussed during the panel included: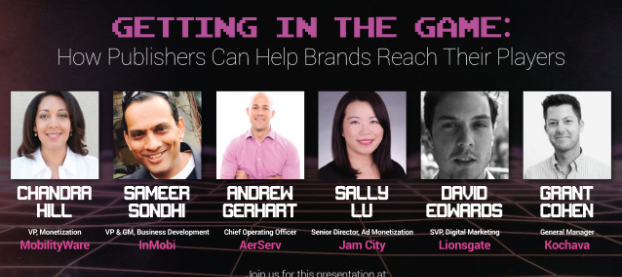 What type of media are brands are buying on mobile?
A: It's almost ALL video these days.
What are the advantages of of advertising in mobile gaming?
A: Users are more receptive to an ad since they are in a state of mind to be entertained, plus mobile games present a unique opportunity for interactivity within videos
What are the strengths of rewarded video?
A: A user who engages in mobile video are much more likely to convert. For the publisher, 25-30% of revenue can come from rewarded video!