What are the biggest mobile app monetization trends of 2019 and 2020? Based just on media coverage alone, in-app header bidding is definitely on the top of the list.
But is in-app header bidding actually part of the average app monetization strategy today? Last year, we surveyed dozens of app publishers, app development professionals and others in the mobile app advertising space to get their real opinion on in-app header bidding, mediation and many other topics. What we found was that while in-app header bidding adoption was nascent, it was already providing real benefits to the mobile apps where it was in place, and thus was likely to be included in everyone's business models in 2019.
So did our prediction come true? To get to the bottom of this, we again surveyed dozens of experts in the field, from gaming apps to omnichannel ad exchanges and everyone in between, to get to the truth. What did our research reveal? Download the full report today to find out for yourself.
While you'll need to get your complimentary copy of the full 2019 Report: Predicting the Future of In-App Advertising and Monetization, to see all the details, here's a sneak peek of what our data says about in-app header bidding in particular:
38% have in-app header bidding in place now, up from 31% last year.
45% said they were not utilizing it because they didn't understand the technology, versus 31% who said the same thing last year.
36% this year said they didn't have in-app header bidding in place because of implementation issues, which is up from 23% last year.
27% said they're not using in-app header bidding because of compatibility issues; 10% indicated this was the case in last year's survey.
23% said they had a limited understanding of in-app header bidding, up from 12% last year.
56% said in-app header bidding provides greater transparency into bids and impression value, and 56% said it provides better yield management and increased revenue.
Of course, in-app header bidding is just part of the picture. We also wanted to dive deeper into other components of the monetization world. What app monetization models are commonly used? How does everyone from mobile games to utility apps think about the user experience offered by different ad formats? And even more broadly, do app publishers think about (and monetize) all smartphone users in the same way? Here's what the data reveals in these arenas:
Banner ads are the most common ad format involved in header bidding auctions, but interstitials and videos (including rewarded video ads) aren't far behind.
Close to half said they offer in-app purchases, while 29% ask users to pay for their app from the major app stores and 23% charge subscription fees.
Only 7% of app publishers said they know what other apps their customers use and just 5% know their income levels. Further, only 16% know their hobbies and interests.
61% of app publishers polled they have a standard ARPU for all of their app users. Why is this case? 37% said they're unable to gain granular user ARPU data.
30% said it takes about two seconds or longer for an ad to load.
17% use a single ad network for all of their ad monetization needs.
Sneak Peak of the Report
Interested in learning more about what our latest survey report reveals? Here's an advanced copy of one of its chapters:
What does this survey data say about the present and future of monetizing mobile apps through in-app advertising? While there's been some progress in the last 12 months, there's still a ways to go. But, it's reasonable to expect the industry to take a dramatic leap forward in the coming months.
Publishers simply cannot continue to rely on old methods and techniques, as it's just not sustainable. In terms of monetization, publishers need to move to something more efficient.
This likely points to a rise in adoption in in-app header bidding, although it's worth noting that the 2018 survey made the same prediction. So long as in-app header bidding technology matures and evolves to encompass server-side header bidding, more ad formats and multiple use cases, then it will likely gain more adherents. Helping this trend along would be a rise in knowledge of and understanding about this technology and how it actually works.
With the rise of supply path optimization, buyers are looking for more transparent and less risky routes to high quality inventory. This focus on a robust pipe that connects the demand sources to the publishers with minimal intermediaries will put additional pressure on publishers. It will drive them to ensure that they only work with mediation or header bidding partners who can offer an efficient monetization stack and provide a unique path that's differentiated through enriched user/inventory insights and transparent auction mechanisms. This should most certainly be the playbook for publishers in the market for an in-app header bidding or mediation partner.
In such a world, publishers will have access to not just auction/bid level information across advertisers but will also gain a deep understanding of high-performing segments. This can be achieved by using data that covers the location trail of the audience and demographics, along with their interests and pursuits as expressed both inside and outside the publisher's app.
Insights from such precise segments can then be used to grow and acquire high ARPU users through lookalike modelling, open opportunities to build and strengthen direct sales channels and develop personalized content or services. This is in addition to, of course, monetizing these users through the header bidding/mediation platform.
To this extent, to proactively cultivate the share of high quality audiences within a wider audience base and push ARPU through the roof, publishers will have to consider working with partners who both have access to a robust ad stack and can also help build granular profiles that they bring through proprietary first-party data partnerships (eg: telco data).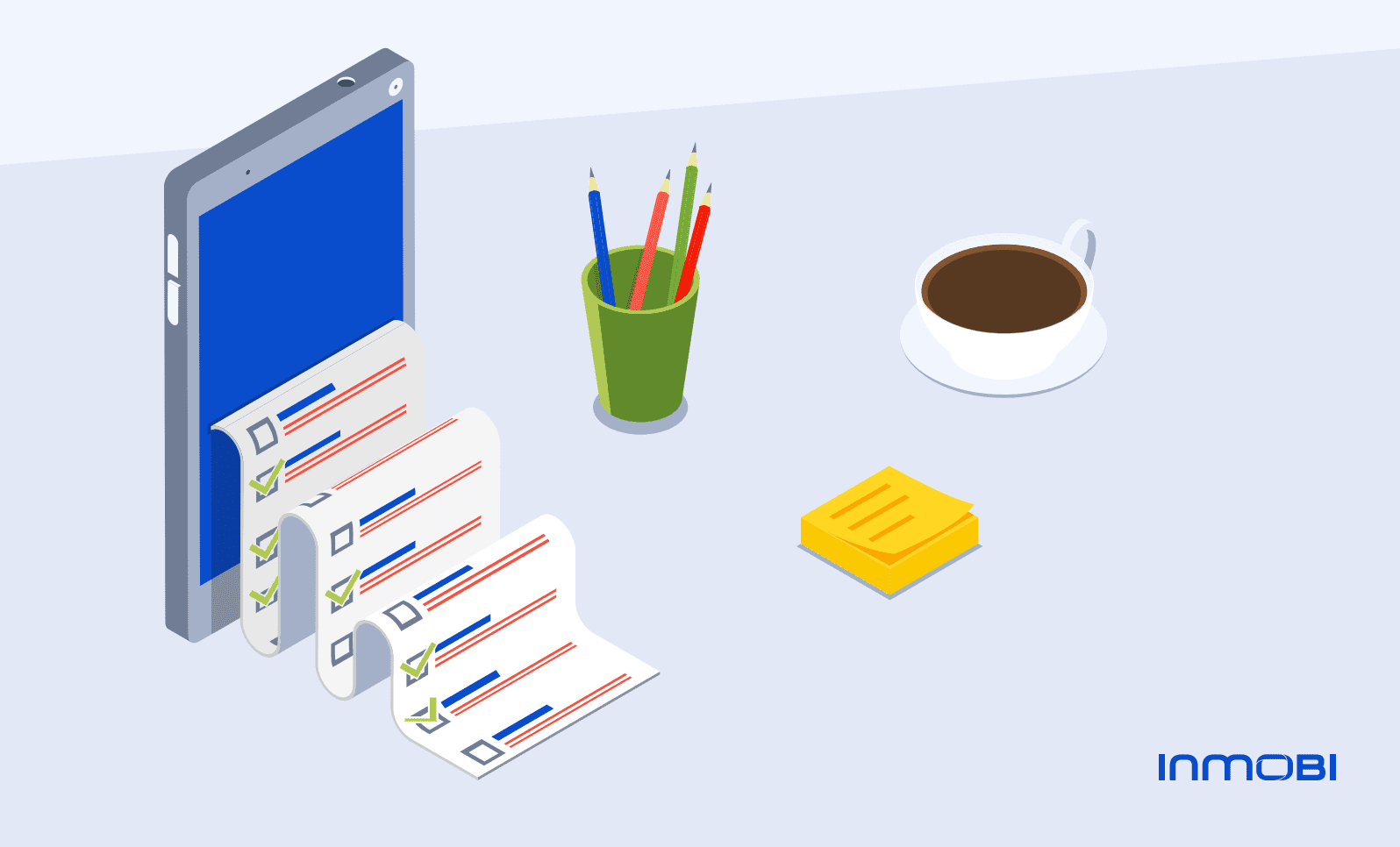 There's a lot more where this came from! For more insights and data, be sure to download the full report today.
And, if you're ready to get started on a more advanced monetization track, be sure to reach out to InMobi today. Whether you're just looking for more premium advertiser demand, you're in need of advanced data segments or new technologies or you just want to supplement your rewarded videos, InMobi has the perfect options and solutions for your app.