InMobi launched this year's first Building Resilient Brands summit – The Indisputable Magic of Mobile, India, 2022, as a virtual free-for-all event. As a part of the summit, the industry's brightest minds decoded insights on the mobile trends and opportunities, from our 2022 India Mobile Marketing Handbook, that will define the year ahead for India's advertising ecosystem. Read on to learn the top success strategies to ace the marketing game in the months to come.
Vasuta Agarwal Elucidates the Indisputable Magic of Mobile
Vasuta Agarwal, Managing Director, Asia Pacific, InMobi, kick-started the summit by sharing how Indian consumers have embraced their digital lives in the wake of the pandemic – be it watching the latest movies on demand on OTT platforms, or gaming to connect with their virtual communities. "The world added  222 million new internet users in a year since October 2020, 600k new users on average each day, creating the hyperconnected consumer dominion through mobile apps," she shared. "It is therefore crucial for brands to build Mobile Marketing Maturity."
Vasuta ended the session by throwing light on two crucial themes: the growing popularity of gaming among women in India and the sizable contribution of non-urban India to the country's internet boom.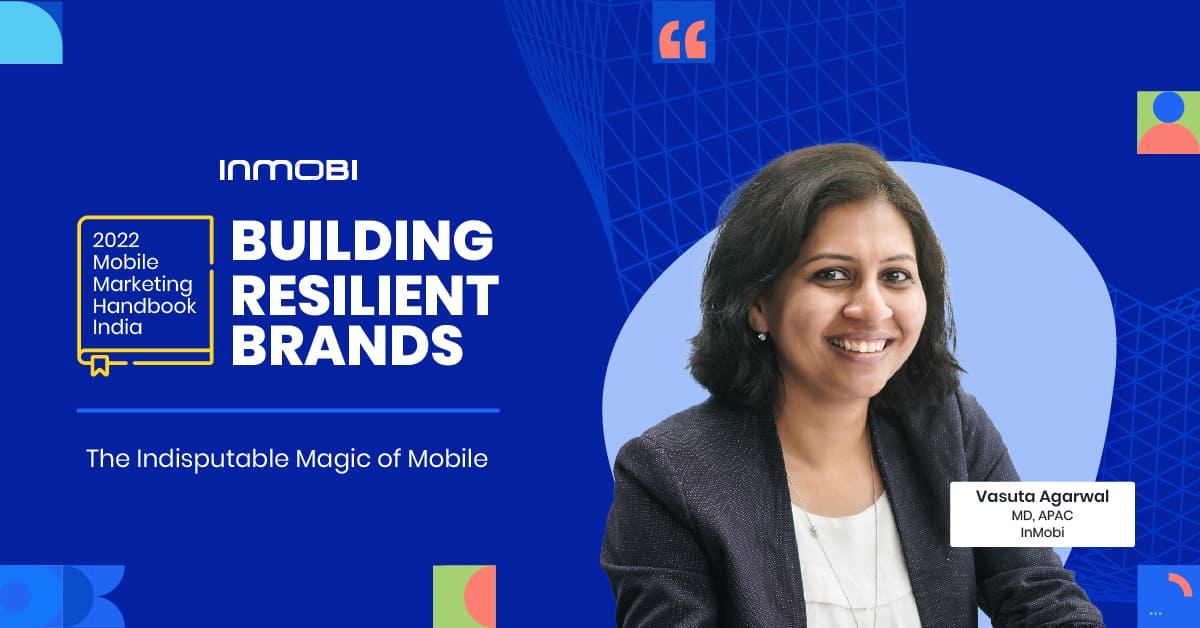 Watch the full session here.
Mansi Jain Sheds Light on the Era of Live Commerce
Going deeper into one of the biggest consumer trends, Mansi Jain, VP and GM of Roposo, took the stage along with the popular Indian health and fitness influencer, Digvijay Singh, to discuss the impact Live commerce is driving on consumer behavior.
Mansi shared that, according to BCG, around 20% of new users were added to the category of online shoppers during the lockdown. "The live 'shoptainment' format is taking over the mobile-first world." she shared, "Backed by changing consumer preferences, content consumption patterns, and technological developments, the Live commerce market is expected to reach $4-5 billion by 2025, in India alone."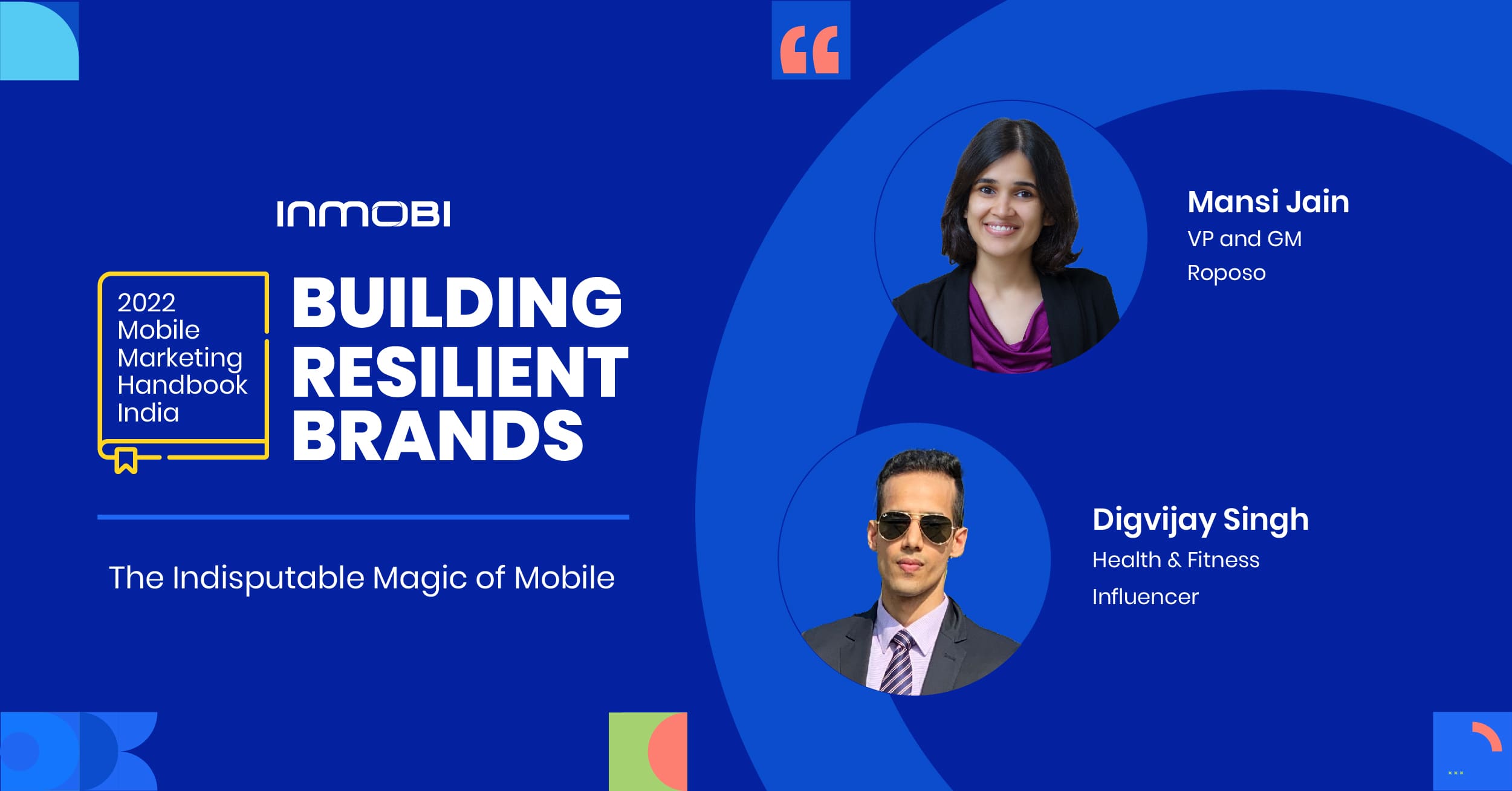 Watch the full session here.
Rajesh Pantina Delves into Amplifying Purpose using Mobile
Mansi passed the baton to Rajesh Pantina, marketing director of the Asia Pacific region at InMobi, to talk about how brands can leverage mobile to understand, identify, engage, and acquire connected consumers over the next 12 months. "To build Mobile Maturity," Rajesh said, "brands need to: 1. Think in-app first, 2. Invest in programmatic marketing, 3. Leverage mobile video and gaming advertising, and 4. Activate data-driven personalization at scale," Royal Stag's success story is a fine example that illustrates this.
Rajesh further shared that the new normal has led to the resurgence of the zeroth 'P' for marketers – Purpose. "We've seen in action how leading purpose-led brands went beyond the typical brief to truly ensure lasting impact," he added, sharing with viewers a few incredible campaigns such as [Kingfisher, Lifebuoy, Domex] that InMobi helped breathe life into.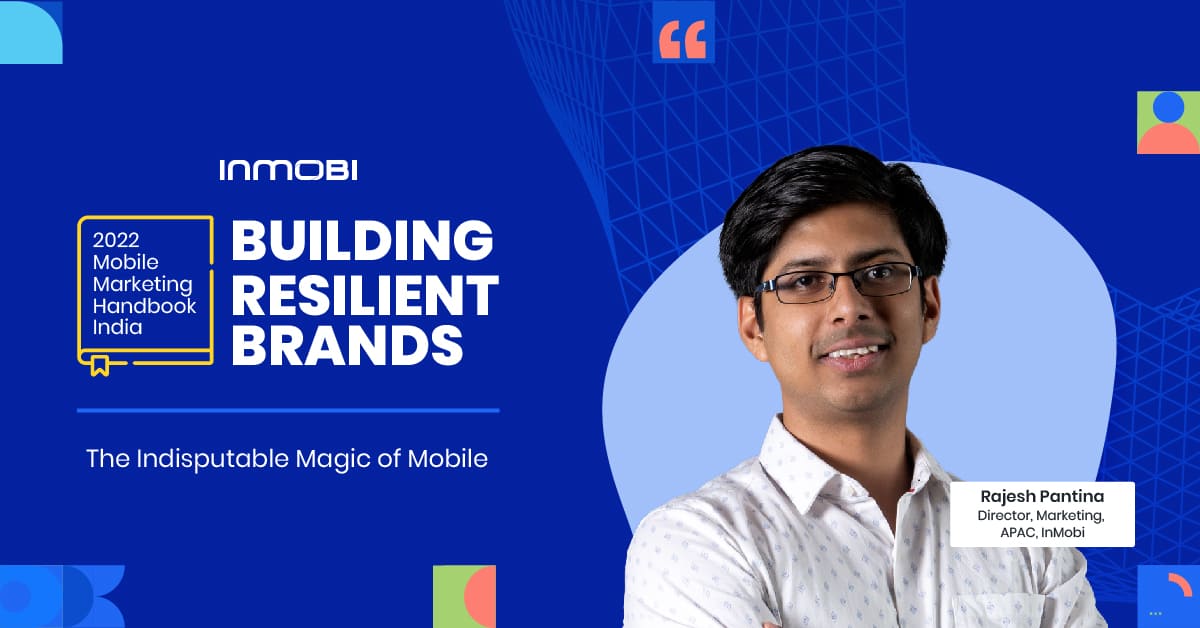 Watch the full session here.
Jayesh Ullattil Emphasizes the Importance of Driving Personalization at Scale
Jayesh Ullattil, VP and GM, India, InMobi, focused on a key element in building Mobile Marketing Maturity - Data-driven personalization at scale. "Data makes marketing," he said, "but for brands that are not digital-native, the ability to communicate with their core target audience in the mobile world, with hyper-customized messaging at scale, is a unique challenge."
Jayesh deconstructed how Godrej Consumer Products Limited (GCPL) partnered with InMobi and achieved personalization at scale using mobile. "GCPL activated full-funnel efficiencies to drive brand and performance marketing through the right combination of media, data and mobile-first regional video," he added. Learn more about how brands can activate large-scale data-driven personalization from GCPL's success story.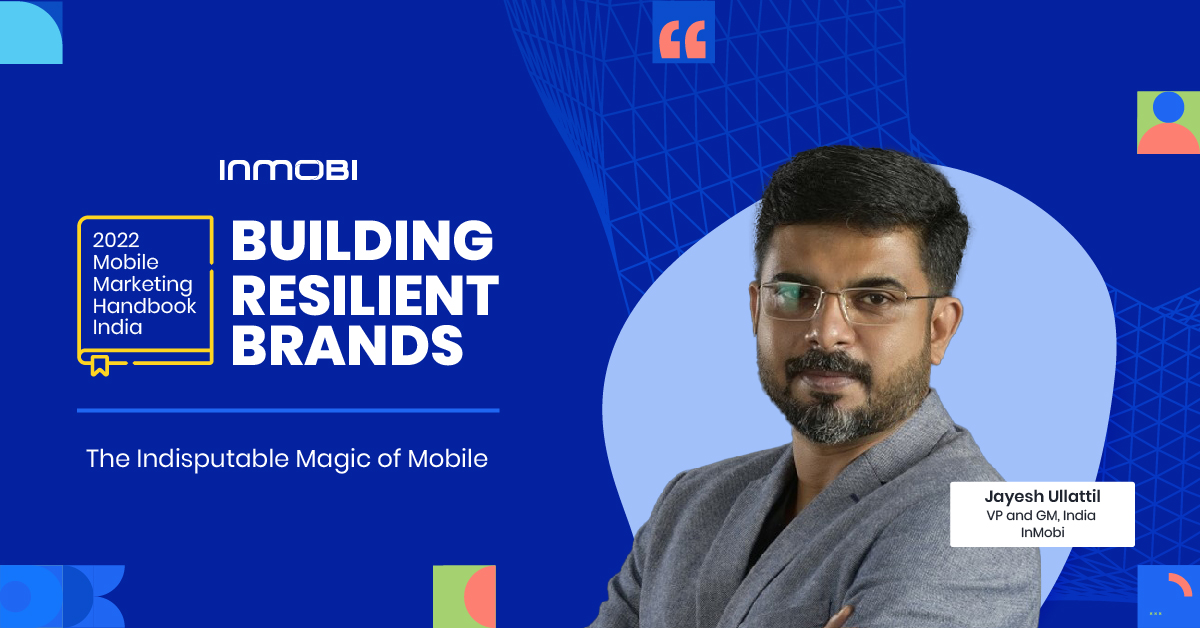 Watch the full session here.
Navin Madhavan and Sreeshna Sreekishan Discussed the Data Advantage
Bringing the summit to a close, Sreeshna Sreekishan, Integrated Marketing Manager, Asia Pacific, InMobi, and Navin Madhavan, VP and GM of Growth Platforms at InMobi, touched upon the massive unicorn boom led by digital-native brands in India.
"In 2011, InMobi was the first and only unicorn in the country, 11 years later, there were 43 Indian unicorns minted in 2021," said Sreeshna, adding, "As these digital-native brands enter a phase of hyper-growth, they need to master performance marketing."
Performance marketing in the new era has its challenges, with no easy way to measure ROI across the growing number of channels, and limited availability of deterministic data owing to the deprecation of IDFA on iOS. Shedding light on how InMobi plans to solve some of these problems in 2022, Navin said, "If you don't have accurate and coherent data available, your marketing campaign is running blind and you are likely missing on delivering key growth for your brand. With this in mind, we have acquired Appsumer, a UK-based analytics platform meant to simplify the lives of performance marketers globally and help them make smarter decisions using data."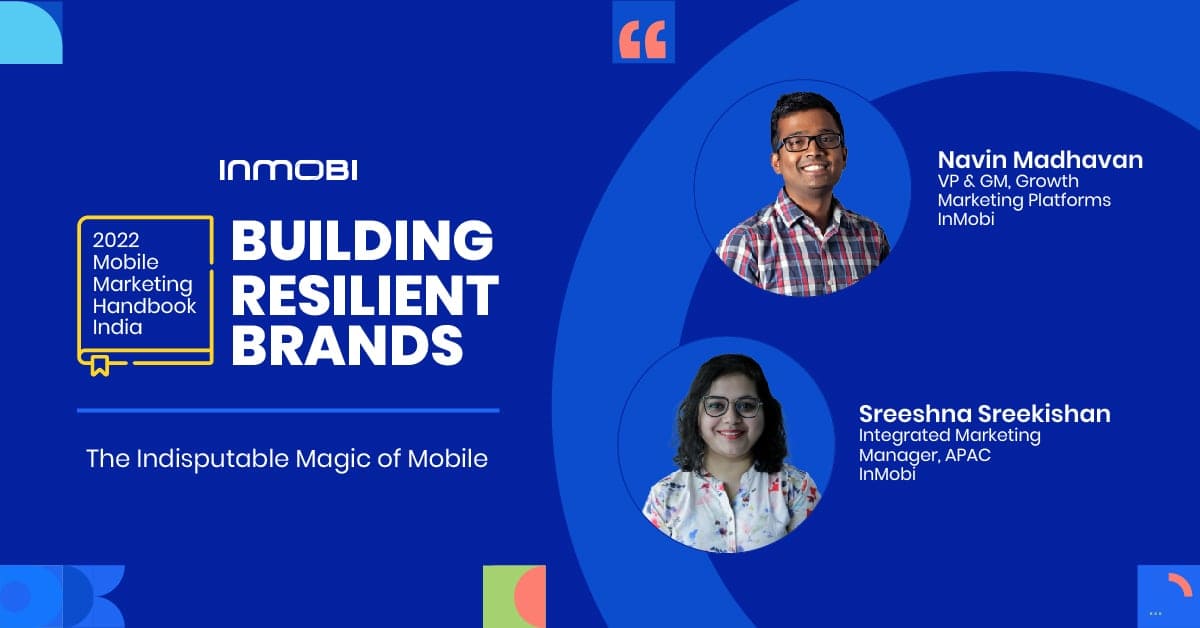 Watch the full session here.
Closing thoughts – Key Takeaways for Brands in 2022
As India steps into a mobile-first connected economy in 2022, brands need to buckle up their efforts to build Mobile Marketing Maturity. By leveraging programmatic buying, mobile video, gaming advertising, and data-driven personalization on mobile, resilient brands can aspire to thrive, and not just survive, in the next normal.
Help your brand stay ahead of the curve. Learn the best tips from our 2022 India Mobile Marketing Handbook or get in touch with us directly at mobilemarketing@inmobi.com