As advertisers increasingly pivot towards mobile-first strategies in 2022, InMobi enables brands to truly connect with their consumers on their smartphones. As a nod to the outstanding digital campaigns that we brought to life, InMobi brought home 3 prestigious awards from the India Digital Awards 2022.
Founded in 2009 by the Internet and Mobile Association of India (IAMAI), the India Digital Awards (IDA) celebrates brands that have exceeded landmarks and delivered immensely successful campaigns using digital as the primary medium. Today, IDA is a highly coveted accolade amongst advertisers in India and a true symbol of digital excellence.
Read on, to learn about our award-winning campaigns that made a mark at the IDA 2022.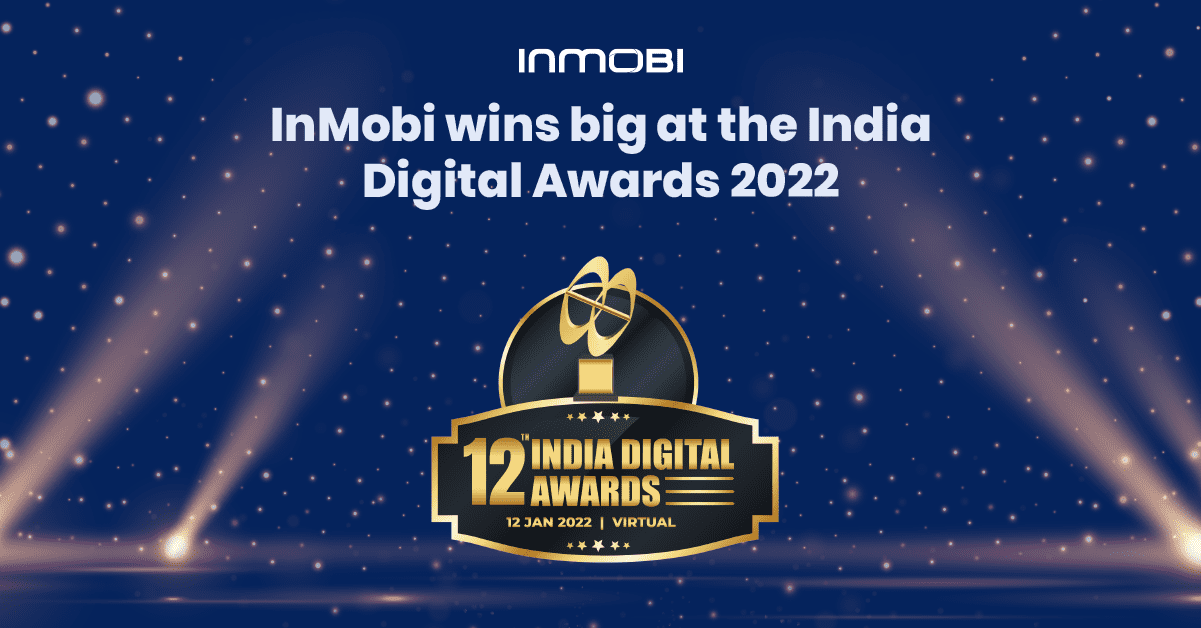 Campaign #1: Kia Sonet Revs Up with Interactive Voice Ads
When the 2020 edition of the Kia Sonet was launched, Kia India aimed to capture the mindshare of connected consumers by introducing them to the Sonet's AI Voice Command feature – Hello, Kia. This feature provided drivers control over certain key features of the car through voice commands.
The brand leveraged InMobi's precision targeting and interactive mobile capabilities to reach car enthusiasts across the country with innovative voice-controlled ads that gave users a sneak-peek into the experience that awaited drivers. After exploring the voice command feature through the ads, users could 'Learn More' about the Sonet from the official Kia India website.
By targeting the right users and delivering an immersive voice-enabled mobile experience, Kia India achieved phenomenal results. The brand reached nearly 2 million unique users, with users spending an average of 45 seconds on the ads and an incredible 1 out of 2 users engaging with the entire ad experience.
Click here, to learn more about the interactive campaign.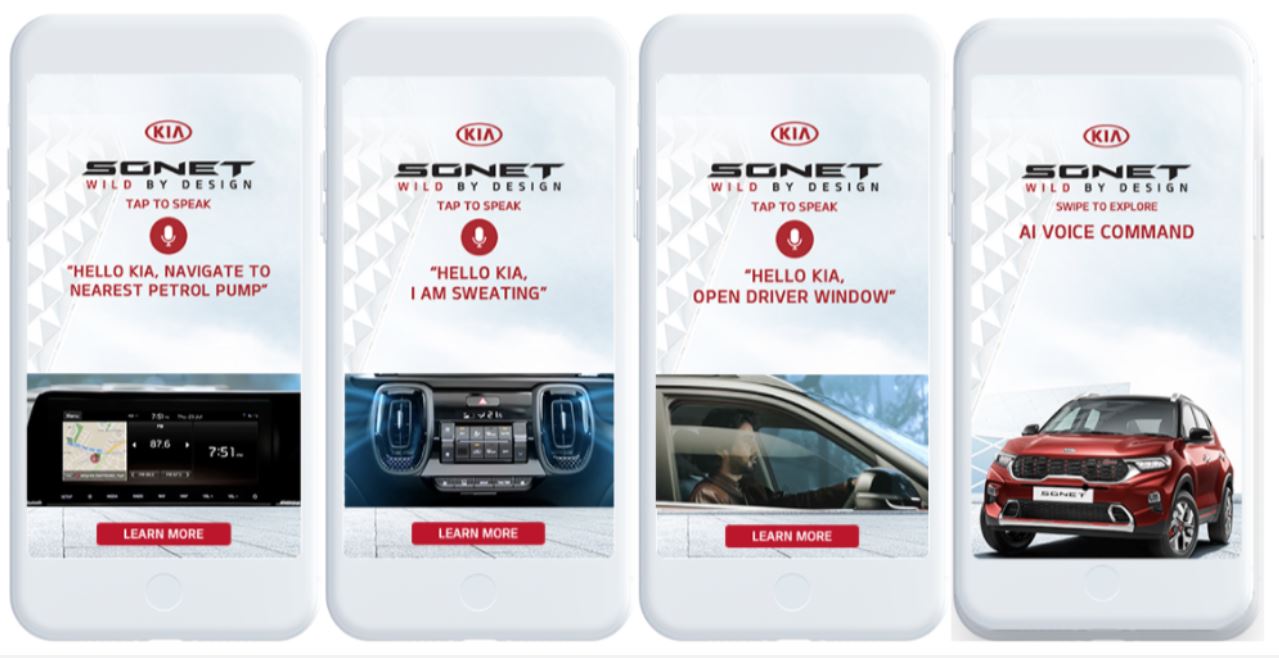 Brand name: Kia India
Category name: Best Brand Awareness Campaign using Mobile
Award won: Gold

Campaign #2: Sprite: Din Bhaari, Life Jaari
Created by The Coca-Cola Company, Sprite is the world's leading lemon-lime flavored soft drink. The beverage is known for its crisp and refreshing taste and is immensely popular amongst the youth.
During the first edition of the 2021 Indian Premier League (IPL) that took place in April, Sprite aimed to connect with young India through its Din Bhaari, Life Jaari campaign which translates to: Some days can get tough, but life moves on (with Sprite). The brand intended to help the youth hit the refresh button with a fun and interactive mobile game experience, thereby driving brand consideration and engagement.
InMobi's Glance helped Sprite conceptualize and launch the Sprite Cricket Premier League (CPL) - a highly engaging virtual cricket tournament on the users' lock-screens that closely reflected the IPL format. The brand also redirected interested users to the Coke2Home page to purchase Sprite products.
In just five days of the campaign going live, Sprite's immersive gamified experience drove phenomenal engagement from over 15 million users across India. Further, a massive 2.3 million Sprite CPL gaming sessions were recorded on the Glance Game Center, with a 3.5X higher click-through-rate as compared to the average on the platform. The brand's campaign video acquired 4X higher views and saw a 2X increase in video-through-rate as compared to the initial target.
Click here, to learn more about how Sprite struck a chord with the Indian youth through their highly successful campaign.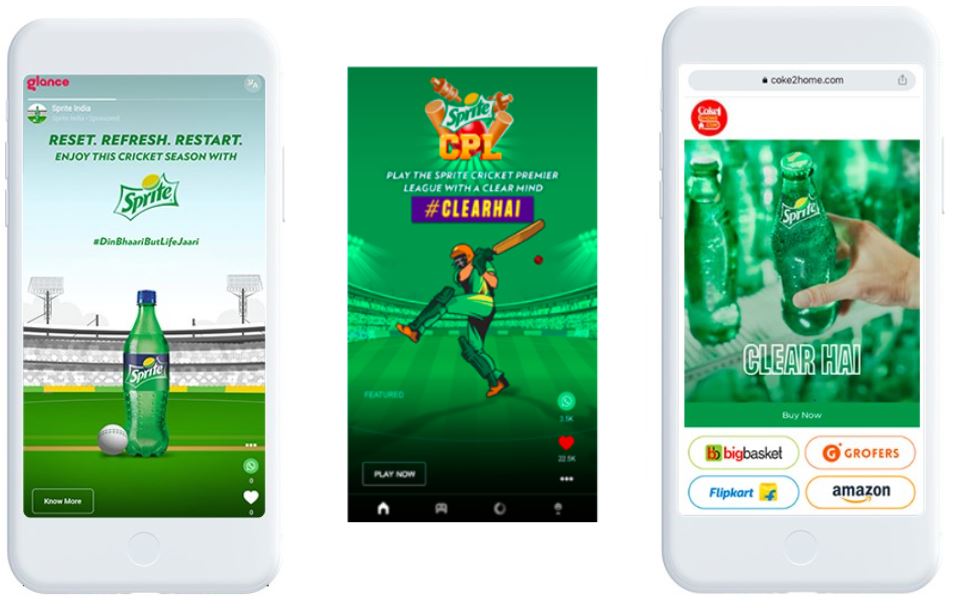 Brand name: Sprite (The Coca Cola Company)
Category name: Best Brand Awareness Campaign using Mobile
Award won: Silver

Category name: Best Use of Mobile for Content Marketing
Award won: Bronze


Read more success stories on our case studies page.
Find out how InMobi can breathe life into your brand's campaigns.
Contact mobilemarketing@inmobi.com.