This is a guest blog from Jake Rheude — Vice President of Marketing for Red Stag Fulfillment.
The demand for eCommerce experiences surged since the beginning of the global pandemic. This has forced retailers to rapidly adopt digital and mobile strategies to meet consumer expectations and maintain relevance throughout the year, especially as the holiday shopping season approaches.
According to a report by Adobe Analytics, consumers spent about $204.5 billion on online shopping during the holiday season in November and December 2021, an 8.6% increase from 2020.
Ahead of the 2022 holiday shopping season, here are 6 ways retailers can plan for success:
1. Understand The New Kind Of Display
In-store displays prioritize multiple products, therefore, giving the customers many options to choose from. However, to draw in customers and generate sales during the holiday season, focus should be on how efficiently the assortment is displayed.
In the digital world, each product page is a display window and can generate interest for your online store.Multiple items on a single product page is daunting and your digital audience is less likely to click or purchase anything.
Additionally, you can influence the customer to buy your products by using Retail Media advertising. These ads can be displayed on the home page, search results, category page, or product detail page.
Retail Media such as brand videos boost product visibility in the digital space, which is ideal if you are looking to drive more traffic to your website and app or make more sales during the holiday shopping season.
2. Focus Your Site On Mobile Devices
Mobile has a rapidly growing share of eCommerce; therefore, you need to optimize your site. With eCommerce mobile sales revenue steadily increasing, brands that fail to deliver mobile-friendly experiences may suffer tremendous revenue losses. Optimizing for mobile doesn't only entail making your site design responsive, it also means making the interface intuitive for mobile browsing.
Before the holiday shopping season is here you can develop an app to make it easier for your customers to shop online. As per data by Statista, mobile apps are expected to generate $613 billion in revenue by 2025. Therefore, you can't ignore their contribution to the business.
With a mobile app for your business, customers can order products, make payments, and access company information in real-time. In addition, they can shop from anywhere without leaving the app.
3. Research Your Customers
As you plan for the holiday season, you need to understand your customers. Keep in mind that your in-store and online shoppers are related but different. Research your competitors, examine your shoppers' broader characteristics and understand what drives them to buy products. With this information, you can target them on your website and with advertisements.
If you need direct consumer data, you can partner with a mobile research platform that enables you to get feedback on a new product concept or conduct brand and shopper research. These insights will help you identify consumer trends and plan for the holiday shopping period.
4. Consider BOPIS
Brick-and-mortar stores have an advantage over digital businesses because they can offer customers buy online pickup in-store (BOPIS) services. BOPIS is an important concept if you want to boost in-store foot traffic and connect your customers' offline and online experiences.
Customers shop at stores with BOPIS services because there are no shipping fees, the service is quicker, and there's in-stock insurance. Therefore, you should look for ways to launch this service. Fortunately, several eCommerce platforms help with inventory management and other solutions.
To implement BOPIS in your store, you need a website or app for customers to order products. An app is convenient because customers can get push notifications when the order is received, processed, and ready for pickup.
5. Build Out Your Shipping Plans
Holiday shopping comes with increased traffic to your store. To avoid long wait times and product delays, you need a specific plan to fulfill orders. Your plan should indicate how you'll store the inventory and when and where the online orders will be packed. It would help if you also choose a shipping carrier and how to get the products moving.
Research outsourcing fulfillment and order management for your inventory to prevent issues during the peak holiday season. However, if you are handling the order fulfillment yourself, you need to learn and train your teams on how to handle the task efficiently. If your teams are not well equipped, this will slow down the processing of online and in-store orders.
As part of inventory management, you also need to have out-of-stock plans. You need to have a back-up plan for when stock runs out and a strategy on how to handle it and alert the customers when the products are restocked. For the process to be efficient, involve your tech team in developing an automated plan to handle such inventory issues.
6. Test Your Website to Handle Increased Traffic
Consumers today shop for the holidays all year round. Therefore, you need to prepare for the heavy holiday traffic by stress testing your website early enough. This will come in handy to confirm whether the website can handle a high number of customers.
Testing your site beforehand allows you to identify any flaws and correct them before the holiday shopping season starts. Some of the key areas to pay attention to are checkout and payment processing. When these are ready, you won't encounter any issues with your customers.
Apart from the website, you should also test your mobile issues. Ensure that the app has excellent navigation and that content is compatible with all smartphone devices. Fix any bugs and issues beforehand to make it easy for customers to shop via their phones.
Summary
The holiday shopping season is profitable for most retailers. However, you need to be prepared well enough in advance to handle the traffic and fulfill the orders. As you prepare your teams for the busy season, you also need to use advertising to reach consumers. This will drive traffic to your website and mobile apps and increase your sales during the 2022 holiday shopping season.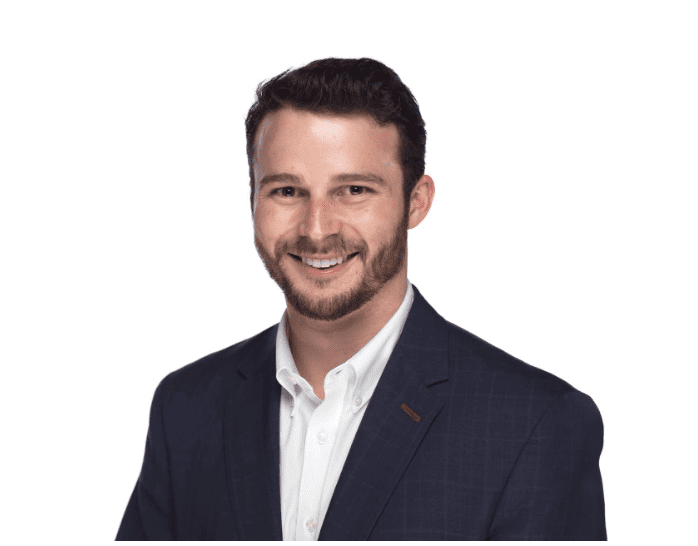 About the Author
Jake Rheude is the Vice President of Marketing for Red Stag Fulfillment, an eCommerce fulfillment warehouse that was born out of eCommerce. He has years of experience in eCommerce and business development. In his free time, Jake enjoys reading about business and sharing his own experience with others.