In the U.S. overall, what are the major chocolate consumption trends that the major players in the chocolate industry need to know about today? What does the competitive landscape really look like for the world's biggest chocolate companies? To find out, we polled hundreds of people throughout the United States using InMobi Pulse to get their opinion.
How The Key Players Fared In Survey Results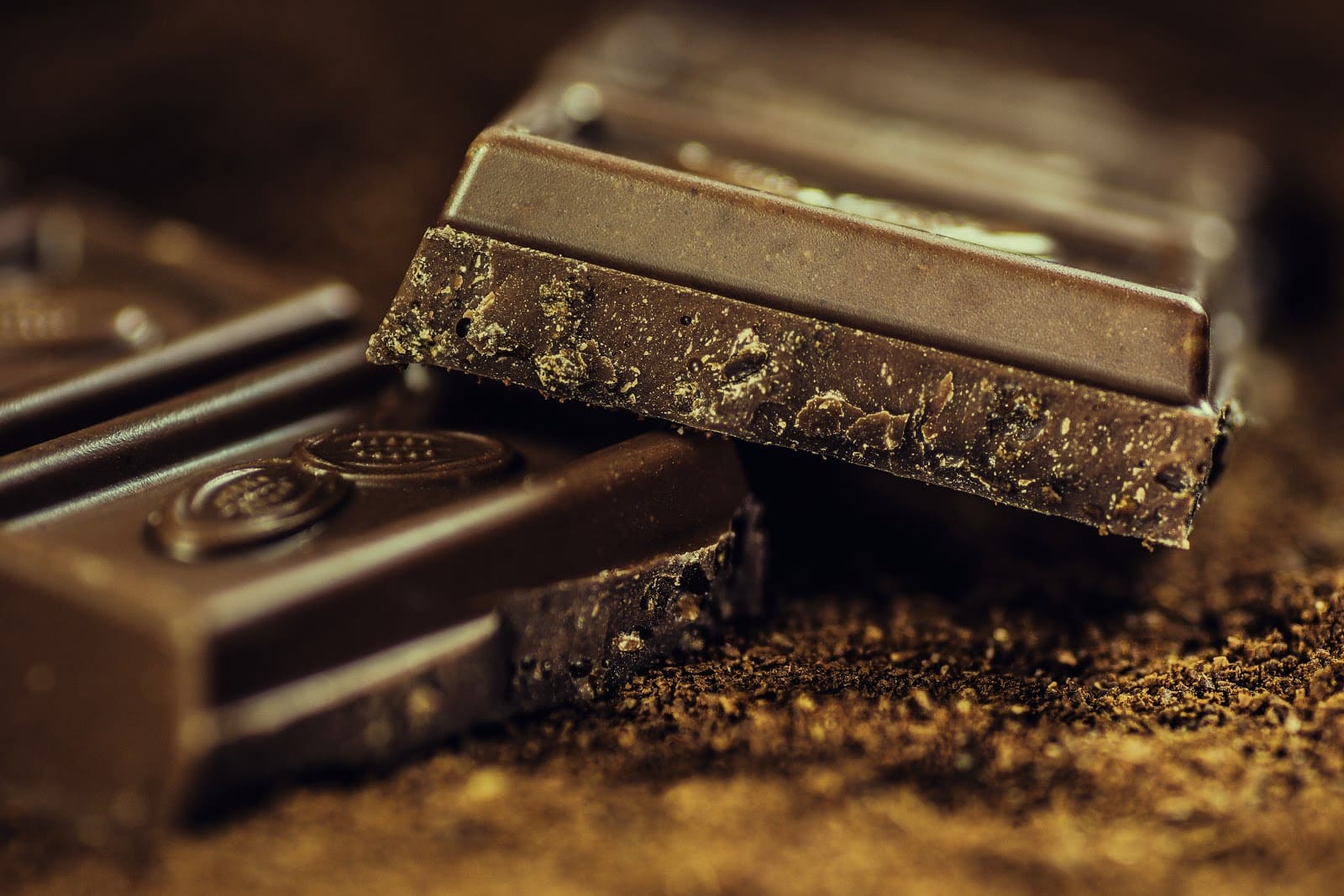 In the U.S. in particular, why do people buy chocolate? What do they look for, and how do they determine which brand to buy? To answer these and other questions, we turned to InMobi Pulse.
Through InMobi Pulse, we directly surveyed 500 people (250 men and 250 women across all age groups) in the 10 largest cities by population in the U.S. in October and November 2019. People who had bought chocolate in the last six months were asked a dozen questions about their brand preferences, why they buy chocolate, who they buy chocolate for, where they buy chocolate and how they're convinced to choose one brand over another.
The survey focused on the primary North American offerings from The Hershey's Company, M&M Mars and Nestle, which are the largest chocolate companies in the world. In particular, individuals were asked about these specific brands: Reese's, M&M's, Snickers, Kit Kat, Cadbury, Toblerone and Aero.
Chocolate Brand Awareness and Brand Recall
Snickers and Kit-Kat had the highest levels of awareness, closely followed by M&M's. In fact, M&M's and Kit-Kat are both recalled more by women, whereas Snickers was recalled by both genders equally; on average, women recall a higher number of brands than men.
Consumers reported a higher awareness of Reese's, Cadbury and Toblerone in Phoenix compared to other cities, while Kit-Kat is especially well-known in San Diego and Toblerone is especially well known in Los Angeles. San Jose has lower average brand awareness in the city as compared to other cities.
Reese's is not only the brand purchased the most, but consumers are more likely to purchase Reese's than any other brand as well. Cadbury and Toblerone are less likely to be purchased by women in the future.
Compared to other cities, there is higher future consideration of Reese's in Chicago, of M&M's and Kit-Kat in Philadelphia, and for Cadbury and Toblerone in San Jose.
Chocolate Brand Purchasing Patterns
In the last three months, more people said they had purchased M&M's over any other brand.
Reese's and M&M's are the most often purchased brands of chocolate. According to survey results, Reese's and M&M's are purchased significantly more by women than men.
M&M's are purchased significantly more in Phoenix, while Reese's is especially popular in San Antonio and Toblerone is purchased more frequently in San Diego, compared to other major cities.
Even though Reese's and M&M's are leaders in the space overall, there are fewer purchases of Reese's and M&M's in San Jose compared to other metros.
The most often purchased brands are not significantly different among men and women.
Survey respondents said they spent more money on Reese's than any other chocolate brand included in the survey.
Compared to men, women spend less money on Cadbury.
Is Chocolate Bought at Convenience Stores or Somewhere Else?
Supermarkets are the most popular place to buy chocolate, followed by convenience stores, gas stations and corner stores. Very few people polled said they buy chocolate online.
Reese's, M&M's, Snickers and Toblerone are bought frequently more from convenience stores, whereas Snickers is bought more from gas stations and corner stores. Cadbury and Toblerone are bought more often from pharmacies.
Compared to other cities, consumers buy their chocolates more from convenience stores in Houston and San Antonio. Pharmacies are a more popular place to buy chocolate in Philadelphia compared to other places in the U.S. There is a significantly lower share of chocolate purchasing from gas stations and corner stores in San Diego.
Influencing the Chocolate Purchase
People surveyed said they most often bought chocolate to fulfill a craving. Chocolate is frequently an impulse purchase, although the same percentage of people said they bought chocolate for children or a family member.
M&M's are bought more than other brands to fulfill a craving, whereas Reese's is bought more than other brands on multiple occasions (namely impulse buying, to fulfill a craving and for a holiday).
Toblerone is bought significantly more than other brands for gifting and for holidays.
Around 80% of chocolate consumers in Phoenix buy chocolate to fulfill a craving.
Chocolate Brands and Advertising
More people recall seeing ads for M&M's and Reese's than for any other brand.
A significantly higher proportion of women recall watching an ad for Reese's and M&M's.
Ad recall for M&M's is significantly higher in Phoenix as compared to other cities. Consumers from Phoenix and San Diego also recall ads for Reese's more frequently as compared to people in other cities.
According to the survey, there is lower recall for ads for M&M's and Reeve's in San Jose as compared to other cities.
More people recall seeing ads on television for chocolate brands than from any other ad source.
In Phoenix, around 90% of consumers polled recalled watching an ad for major chocolate brands on TV.
What about ads on mobile apps? While ad recall in this category is comparatively low, those that have seen chocolate ads on mobile have viewed these ads primarily on social media and entertainment apps.
Understanding The Survey Results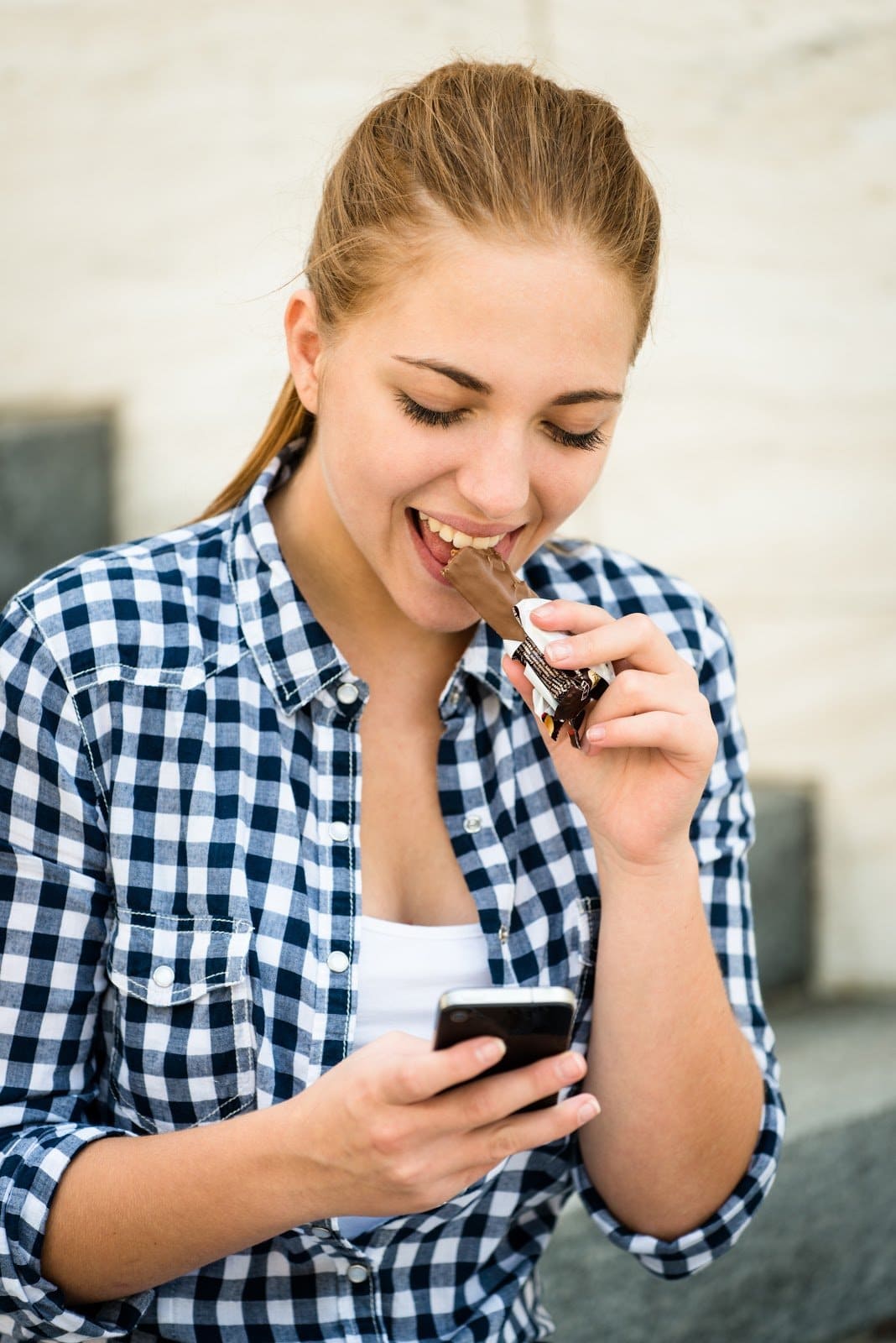 In some ways, the results of this survey are hardly surprising. The largest brands in the chocolate space continue to hold sway, and people often purchase chocolate just because they want a special treat.
How can all of this information from InMobi Pulse be used to more intelligently allocate advertising budget? Here are a few options to consider.
For one, mobile is underutilized by chocolate brands. While TV ads are definitely working to some extent, mobile apps represent a huge untapped market — and opportunity.
Not only is mobile overtaking television as the most-viewed screen in people's lives, but the immediacy of mobile makes it ideal for driving last-minute purchases. For example, brands can deliver in-app ads to people when they're in or near grocery stores or convenience stores, in order to help convince them to make a brand purchase.
Further, marketing strategies need to be highly differentiated by region. In cities like Phoenix, San Antonio and San Diego, the population is predisposed to buying chocolate. It's the opposite in other markets, like San Jose and New York City.
Understanding the Global Chocolate Market
Let's look at chocolate manufacturing and consumption overall. Retail sales around the world topped $98 billion in 2018. While Europe has an estimated 35% market share, chocolate consumption is strong throughout the world, from the U.S. to Brazil to the Asia-Pacific region.
And, the market size for chocolate confectionery is likely to grow significantly in the coming years. According to Mordor Intelligence, the global market for chocolate products is expected to reach almost $140 billion by 2024, driven by demand for premium products like fair trade dark chocolate, classic milk chocolate candy options and seasonal chocolate confections.
"The increasing demand and growing popularity of dark and organic chocolates are fuelling the market's growth," the report's authors noted. "Furthermore, the seasonal demand plays an important role in the chocolates sales. Various companies are launching a wide range of chocolate varieties during occasions, like Easter. Factors, such as shape and packaging of chocolates are the key strategies adopted by companies to attain maximum sales during a festive season."

Interested in learning more? Want to conduct your own mobile-first research campaign? Reach out today to learn more about InMobi Pulse and its many capabilities.
About the Author
Matthew Kaplan has over a decade of digital marketing experience, working to support the content goals of the world's biggest B2B and B2C brands. He is a passionate app user and evangelist, working to support diverse marketing campaigns across devices. He is also, unsurprisingly, an avid chocolate fan.