The festive season in India is characterized by larger than life emotions, celebrations, get-togethers, and a lot of rituals. Right from the beginning of September till the end of the year, the festive celebrations continue, and there's one thing that remains constant in all these four months – Shopping. Every year, the festive season in India experiences a massive spike in sales comprising of new product launches, exclusive offers and discounts. Marketers aim to achieve two brand objectives, driving brand awareness and purchase consideration at this time. And this year, when the world is battling COVID-19, most things have gone digital, right from remote working to virtual meetings to online shopping. The 2020 India Festive Season Guide found that 77% of Indian shoppers use mobile to research and explore products and 62% make purchases on mobile.
To win the shoppers this festive season, savvy brands must leverage mobile advertising strategies as early as September to connect with the customer. To help you plan your strategy, we bring to you inspiration from leading brands that leveraged mobile for driving high impact with their marketing efforts.
1. Lifestyle Delivers a High Awareness and Engagement Campaign on Glance
It is estimated that 51% of Indian shoppers will shop for apparel in 2020
With a screen-zero content experience on their mobiles with compelling visual storytelling and content marketing, Glance promoted Lifestyle's festive clothing collection 'Melange' to increase the top of the mind awareness among Indian women.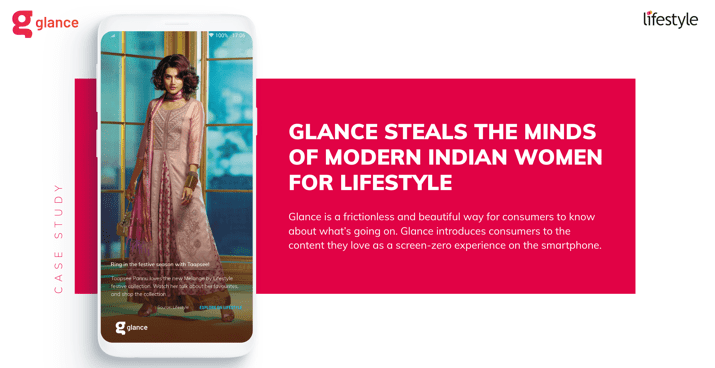 The Results
The campaign reached 1.7 million unique users in just 5 days
The total number of interactions accounted to 78,029
12 Million minutes of consumer engagement
The stories engaged users for 72 seconds on an average
2. Mondelez Engages Mobile-First Buyers through Interactive Video Ads
23% of Indian shoppers will indulge in purchasing gift packs this festive season
'Cadbury' range of chocolates are considered no less than a token of celebration in India. They are gifted, shared, and consumed on all festive occasions. When Cadbury aimed to create a product discoverability campaign for their choco-bakery product "Chocobakes" with an interactive mobile video ad campaign, the consumers received it joyfully.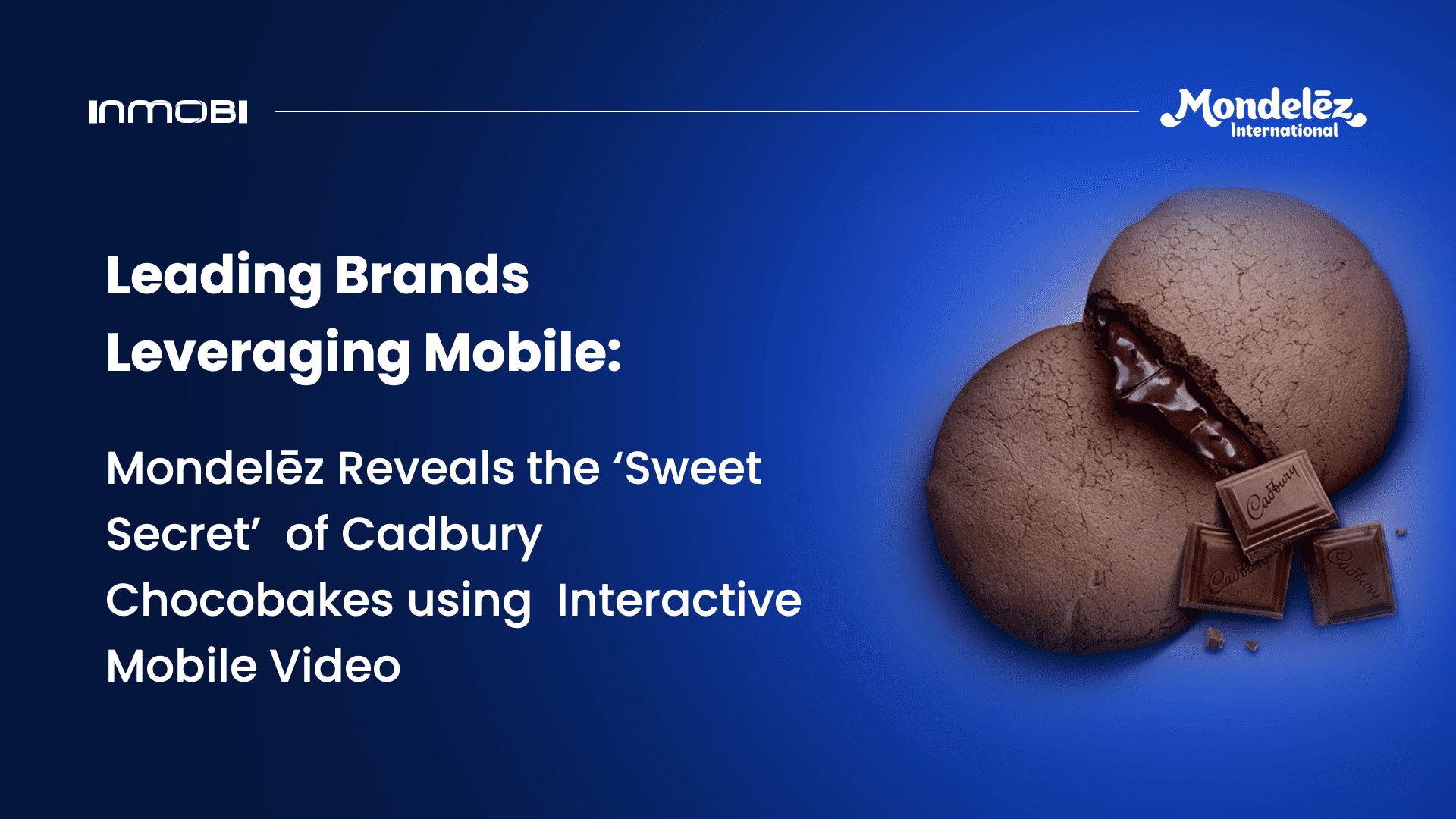 The Results
Reached 2.2 Million Audiences
Recorded a 100% leap in engagement
3. Manyavar Increases Store Footfalls with a High Engagement Mobile Ad Campaign
46% of men and 56% of women will invest in Clothing and Apparel this festive season in India
Manyavar, a brand celebrated for festive and occasion wear in India, launched its mobile-centric ad campaign to increase brand recall and footfalls for stores in Kolkata. The brand leveraged hyperlocal targeting by integrating offline and online (mobile) campaigns, reached massive audiences and delivered high engagement.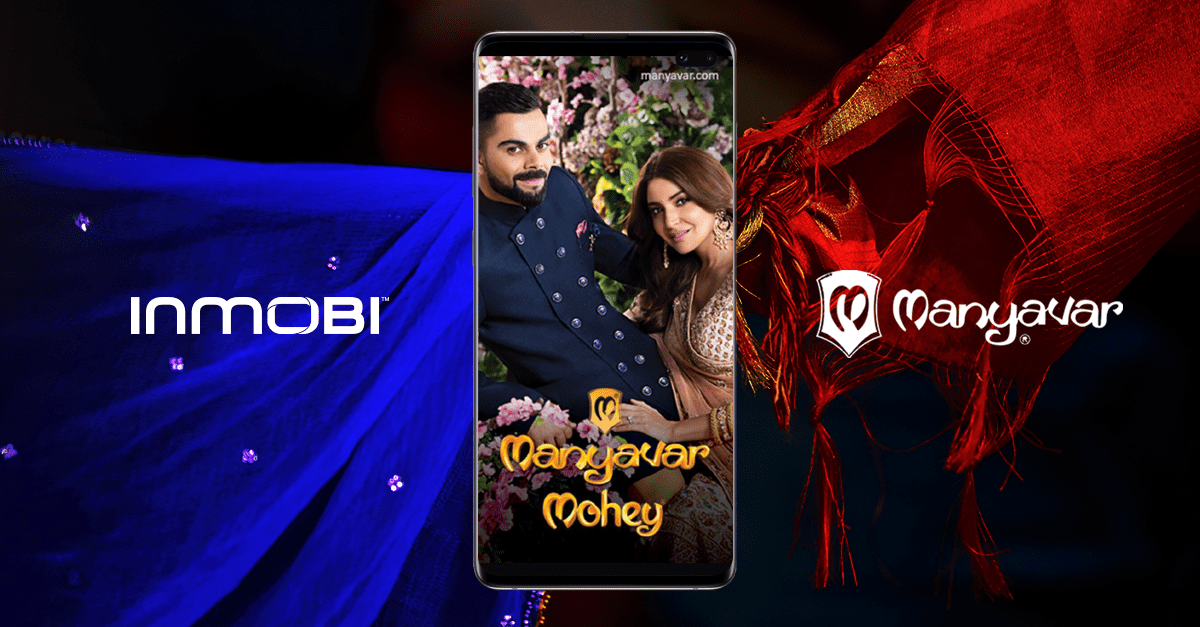 The Results
Reached 200 Million Unique Audiences
Delivered 200% record engagement than a mobile-only campaign
Resulted in 5 to 10% increased footfalls across stores in Kolkata
4. LG Spreads Brand Awareness through an Augmented Reality Based Mobile Campaign
22% of Indian shoppers would love to purchase 'gadgets' this festive season
LG, a renowned electronics brand launched its AI-powered mobile ad campaign to increase brand awareness for their OLED TV range "ThinQ". The campaign was launched with an augmented reality-based creative that would allow users to test the features of the television directly on their mobile phones. A first of its kind campaign delivered massive results leveraging mobile-first capabilities.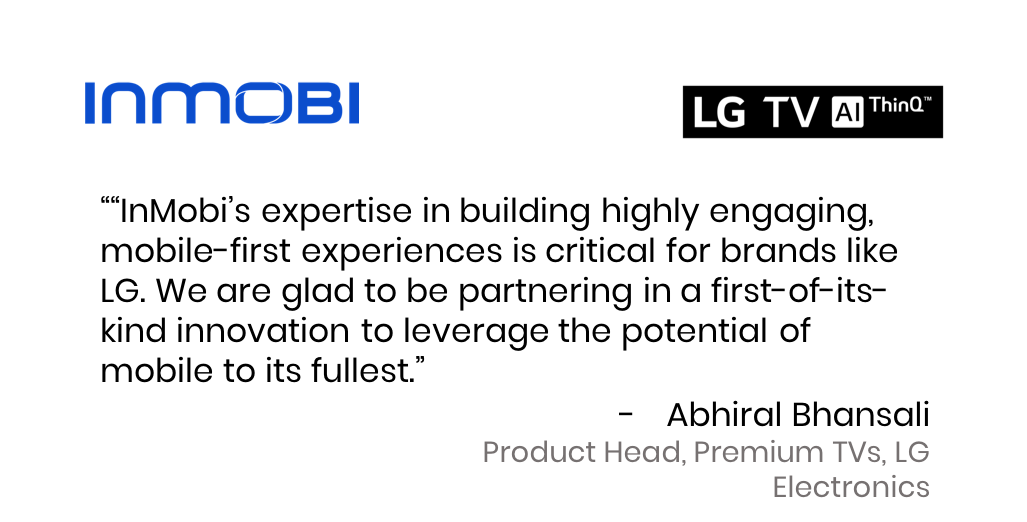 The Results
Recorded 4X higher engagement
7X higher dwell time on the ad unit achieved
136% TV value growth recorded
Marketers can Stay Ahead of the Curve with Mobile this Festive Season
This year's festive season for consumers is marked by three major events; staying at home, shopping online, and indulging in sports or mobile gaming. Marketers must create mobile-first branded stories and compelling visuals to reach the consumer and enhance brand awareness. Counting on the 'new age' trends like influencer marketing to gain consumer's mindshare can drive higher consideration for the brand.
Mobile is also going to drive significant purchase consideration especially where staying indoors is imperative for Indian shoppers. Shoppable ads and in-app advertising through gaming apps can reach out to the 'relevant' consumers and increase conversions. Learn more about building the right mobile marketing strategy from our 2020 India Festive Season Guide that showcases interesting facts and provides insights for marketers to win consumers this festive season.