As we step into the new decade, we delved deep into InMobi Audiences, to understand the behaviors and motivations of gaming audiences in Southeast Asia, only to unveil interesting facts that would enable marketers to leverage gaming as the right avenue to connect with their audiences. For a diverse region like Southeast Asia, with a variety of cultures, interests, and gaming preferences, we broke down the complex myths to bring forth the findings in our "SEA 2021 handbook- Marketing in the Era of Mobile".

SEA: The Game Friendly Region
Southeast Asia has become one of the most viable gaming markets around the globe. This has been backed by the finding that a minimum of 75% growth in mobile gamers was seen across Indonesia during April and May 2020.
With the dominance of premium publishers, such as the SEA group (formerly known as Garena), mobile is poised to account for 69.4% of all gaming revenue in the region. Especially, Indonesia has emerged as a bright spot in the region, with the government hosting e-sport competitions.
Southeast Asians come from Diverse Gaming Backgrounds
It is quite progressing to know that what was once a male-dominated hobby in the past, is no longer gender dependant. SEA sees age and gender a no barrier for gaming. In fact, the 3 largest gaming audiences are women-led, across different age groups. Southeast Asians enjoy a wide variety of games including casual and simulation games.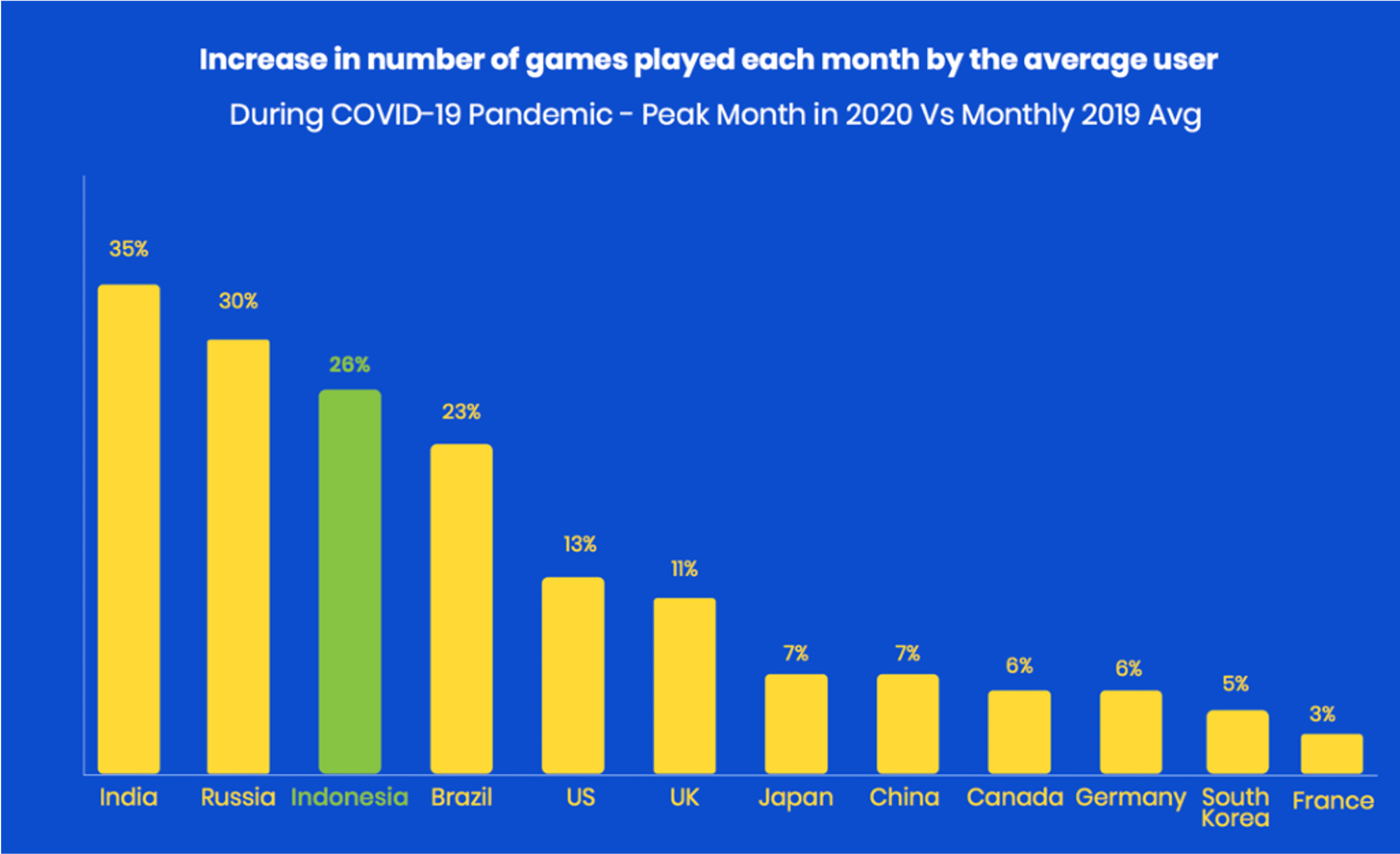 The SEA Gamer Embraces Different App Categories
The Gamers in SEA also use a multitude of apps ranging from Utility, Entertainment, and Photo & Video apps, which constitute to 80% of the time spent by gamers outside of the gaming apps. Additionally, these gamers manifest as Indonesians who are frequent visitors to retail stores and restaurants and showcase a preference for Bahasa as the language setting on their phones.
The App Categories Preferred by SEA Women Gamers
The Indonesian Gaming audience is led by women accounting for 59% of mobile gamers. It is quite interesting to notice that women from all age groups; Gen Z, Gen X, and Millennials are ardent users of heterogenous app categories. While the top 3 app categories women from Gen Z prefer are Utilities, Books, Photo & Video, Millennials prefer Utilities, Books and Casual games, and then comes Gen X who prefer Utilities, Casual games, and Action games.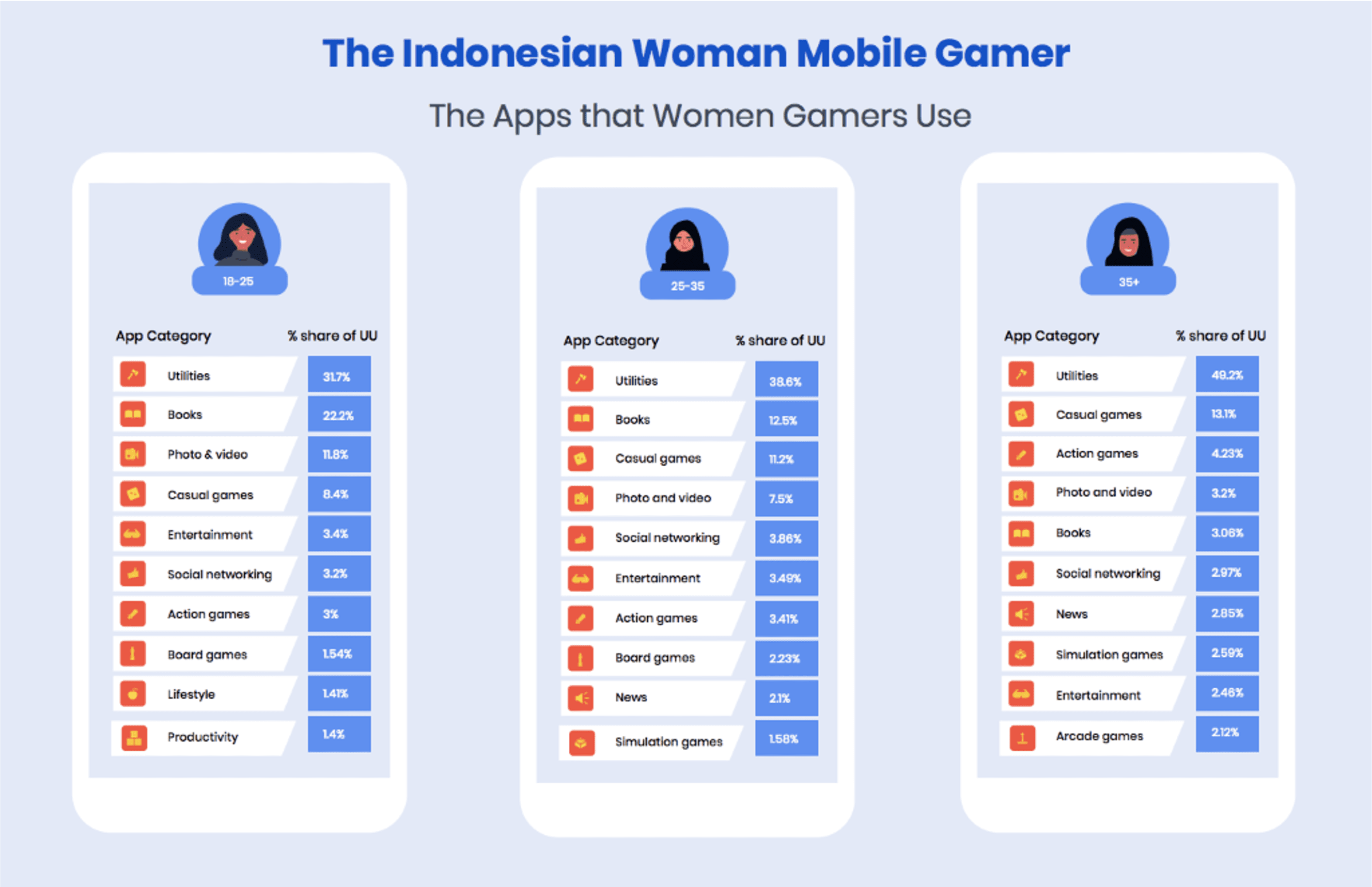 Gaming: The Keynote for Marketers
Gaming has reached unmatched heights with 4.7 million users joining the gaming community across the world. With the advent of smartphones, gaming has witnessed a great revolution, as mobile gaming accounts for over 48% of overall revenues, quashing both console and PC gaming, becoming an unmissable opportunity for marketers to say, 'game on'. With a broad mix of audiences, gaming provides a great opportunity to tap into diverse audience segments and reach out to them and create that lasting impression.
"Gamers today make up a community of a wide and vibrant array of individuals. Smartphones are the clear drivers of this change, with 50% of females and 75% of males in Thailand preferring to play on their mobile devices. Mobile has further broken-down barriers associated with different geographical classes. With this truth in mind, it is time for marketers to wake up to the sleeping giant napping right in front of them."

- Elvin Rahardja, Head of Google Marketing Platform, Google
To know more on how SEA brands can leverage the advertising opportunity through mobile gaming, read our "SEA 2021 handbook- Marketing in the Era of Mobile".