MFine is an AI-driven, on-demand holistic healthcare platform that provides its users across India with access to virtual consultations, diagnostics, medicines, and care programs from the country's top healthcare providers. The brand intended to reach its target audience via mobile and drive consideration about on-demand health care services.
MFine partnered with InMobi and leveraged our performance marketing solutions to identify, engage, and acquire mobile app users across India. The right culmination of the audiences, messaging, and retargeting ensured maximum efficiency in driving conversions while consistently reducing the cost per the first consultation.
Learn more about the impactful campaign from our Illustrated by InMobi infographic.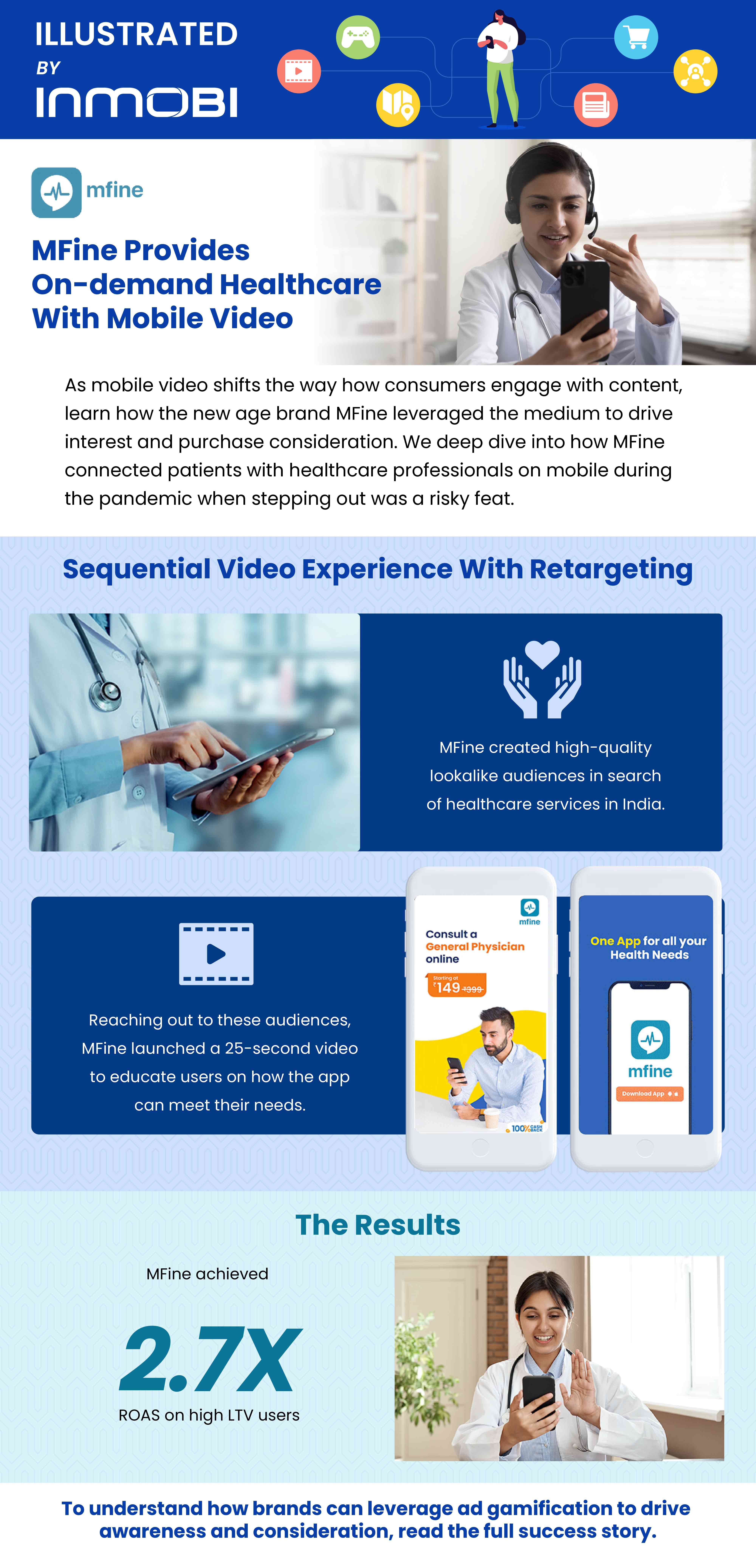 Interested in knowing how the brand achieved impeccable results on mobile? Read the full success story here.
Write to us at mobilemarketing@inmobi.com to learn how you too can partner with us and drive true consumer connections in 2022.