The Festival of Media Global Awards (FOMA) 2022, acknowledges exceptional work from agencies, media owners, brands, and ad tech players, and has been celebrating the best media campaigns from around the world for the past two decades. As a way of recognizing our role in delivering show-stopping campaigns across the Asia Pacific reason, FOMA accredited InMobi with 4 prestigious awards this season.
Read on to learn about the award-winning campaigns.
Campaign #1: Domex: Bringing Mumbai Back on Track
Brand name: Domex by Hindustan Unilever Limted
Winning Categories:
Best Event and Experiential Campaign - Silver
Best Use of Data - Bronze

As the first lockdown restrictions in India eased up, Domex, Hindustan Unilever Limited's clinical disinfection brand, took on the responsibility of keeping Mumbai train services clean and safe for its 7.5 million daily commuters. The month-long campaign included disinfecting train platforms and ticket counters at regular intervals with Domex's Disinfectant Floor Cleaner. The product, which had a minimum of 0.5% sodium hypochlorite, was claimed to destroy viruses and bacteria in just 60 seconds. The brand hoped to spread awareness about hygiene and sanitation during the pandemic and increase the likelihood of consumers adopting the product for home use as well.
With mobile as the primary channel, the brand introduced Domex's Disinfection Alert System (DAS). The brand polygon mapped travelers to locate their nearest stations in real-time, and then, the API-integrated mobile services ensured that these station visitors received timely, personalized messages with details of the most recent sanitization efforts conducted at those stations. Domex continued this endeavor of disinfecting public spaces and helping Mumbai 'Get Back on Track' well after the campaign ended.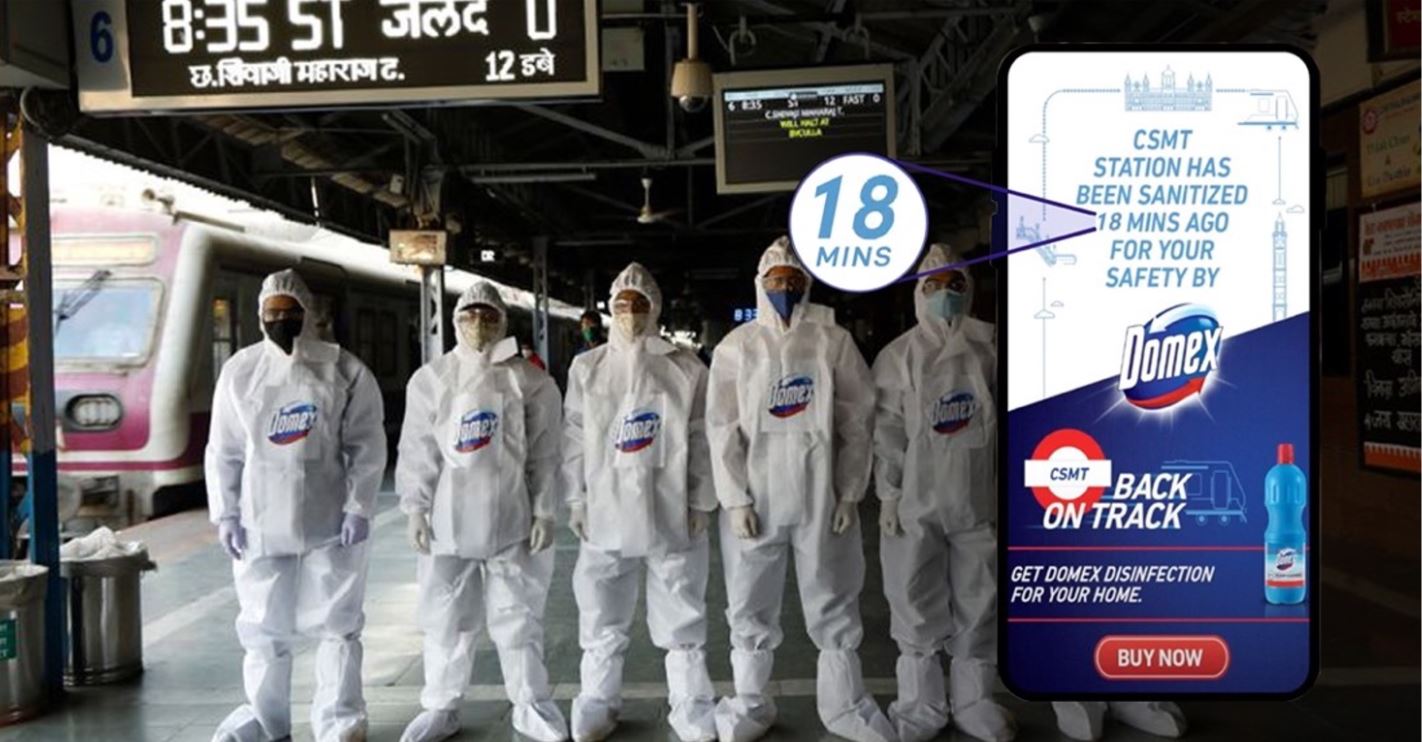 Click here to learn more about the award-winning campaign.

Campaign #2: Lifebuoy CARE - Being Precisely Human
Brand name: Lifebuoy
Winning category: Best Response Campaign – Bronze

When Lifebuoy identified that 2 out of 3 Indonesians washed their hands without soap, the brand decided to launch an educative campaign during the pandemic. As the first step to raising awareness on the importance of handwashing, Lifebuoy ran a survey on InMobi Pulse across six regions in Indonesia. The survey aimed to understand the evolving behavior of consumers and precautionary measures they take week-on-week. Apart from this claimed behavior by Indonesians, the brand also considered observed behavior by working with InMobi's Audience Intelligence Platform to evaluate footfall in leisure destinations across each province.
By combining these data sources, Lifebuoy developed a C.A.R.E. Preparedness Score (COVID Action Readiness Evaluator) for each user. Based on the CARE score, the brand delivered tailored video ads on social distancing, handwashing, and overall COVID preparedness. This Personalized Service Announcement influenced Indonesians to consider COVID-preventive measures second nature in their daily lives. As a result, the brand reached 6.8 million unique users with 72 different ad creatives and recorded 14.1 million video views.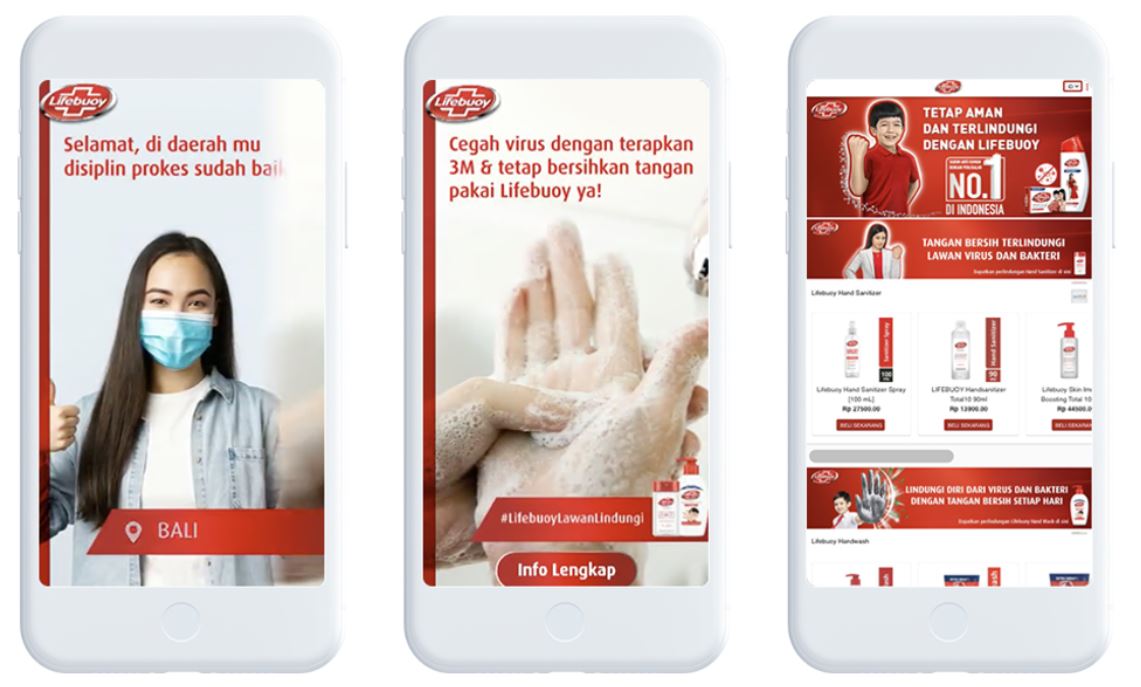 To learn more about this highly inspirational campaign, click here.

Campaign #3: Selecta Supreme: It's A Family Thing
Brand name: Selecta Supreme
Winning category: Best Campaign for a Specific Audience - Bronze
The Philippines' most loved ice cream brand, Selecta, is well known for its heritage flavors and top-notch quality. As the archipelago sees rising temperatures during the summertime, Filipinos love to indulge in ice cream to beat the heat. Hence, the brand aimed to promote their bestseller ice cream, 'Choco Almond Fudge,' through the increasingly adopted medium - mobile.
The brand partnered with Mindshare Philippines and InMobi to leverage household targeting and advanced identity solutions to identify ice cream lovers in Manila's metro and non-metro regions. Selecta launched an interactive experience for the users and encouraged them to buy their ice cream from popular e-commerce stores. The interactive experience also helped users conveniently locate their nearest store with a single tap.
The results resonated with the campaign's success with a whopping 2.6X incremental reach with household targeting, and the interactive experience ensured that 80% of ad viewers engaged with the full ad. Additionally, the brand conducted a brand lift study. While there was a significant 35% increase in purchases, the campaign also saw a 20% boost in consumption and a 13% higher penetration.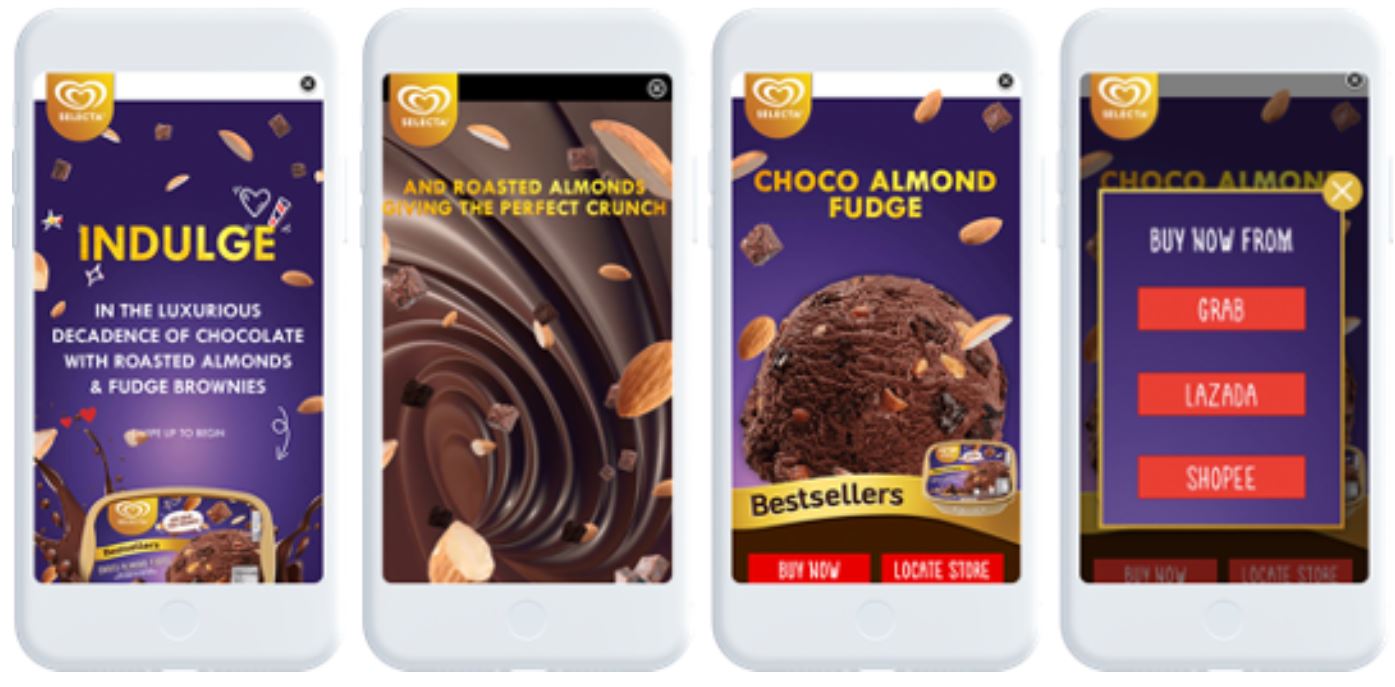 Click here to learn more about this campaign.

Glance through our success stories page here.

Find out how InMobi can breathe life into your brand's objectives. Contact us at mobilemarketing@inmobi.com.