Founded in 2016, the DIGIXX Awards by AdGully are designed to recognize and celebrate excellence in Digital Marketing & Advertising in the Indian subcontinent. The awards are an industry-wide recognition that celebrate the country's most innovative, creative, and effective digital initiatives.
This year, InMobi bagged 6 prestigious DIGIXX awards in partnership with brands across different industries. Read on to learn all about the show-stopping campaigns that won over both consumers and the distinguished jury.

Campaign #1: Digital Transformation – The Godrej Way
Brand Name: Godrej Consumer Products Limited
Winning Categories:
Programmatic and Performance Marketing (CPG) - Gold
Insight and Research (CPG) - Silver
Data, Analytics, and Optimization (CPG) - Silver

As the world came to a standstill in 2020, in the face of COVID-19, staying home and staying safe became imperative for citizens across the globe. This dramatic lifestyle change led to two major shifts in the behavior of Indian women: they felt an increased responsibility for the health and wellness of their families, and, owing to the increased time spent at home and the penetration of various OTT platforms, they moved from TV to on-demand video consumption and casual mobile gaming.
For GCPL, women were the predominant influencers and decision-makers in the extremely low involvement home-insecticide segment. As a leading player in this segment - with powerhouse brands such as Good Knight and Hit – GCPL's key objective was to reinforce the need to maintain clean and insect-free homes (to avoid vector-borne diseases) and ensure that nothing escapes their consumer's radar while battling the virus. GCPL launched a three-fold mobile-first strategy to execute this objective:
By leveraging over 2000 high-value data attributes on InMobi Audiences, the brand accurately identified Indian women from NCCS-A category households in the hyperconnected world.
The brand then delivered personalized, tailor-made communication to the audience via vernacular video content across five diverse Indian languages.
Finally, by marrying the brand's first-party data and InMobi's data signals, GCPL built custom audiences and phased out a sequential targeting strategy to drive action among users with a high brand affinity and intent.
While GCPL successfully leveraged programmatic to drive awareness, engagement, and consideration, the brand also intended to validate the success of its campaign by conducting a brand lift survey to measure the impact of the campaign. By leveraging InMobi Pulse, GCPL captured qualitative feedback around the perceptions and preferences of their consumers with an accurate mobile survey.
As a result of the campaign, users viewed over 91.2 million personalized videos, leading to 380,506 hours of content consumption. The campaign delivered an incremental reach of 25% with a whopping 50% increase in effectiveness with personalized video and a massive 2.48X increase in engagement rate. The home insecticide category saw a promising 15% growth in the last fiscal year*, driving a massive success for GCPL.
Learn more about the award-winning campaign here.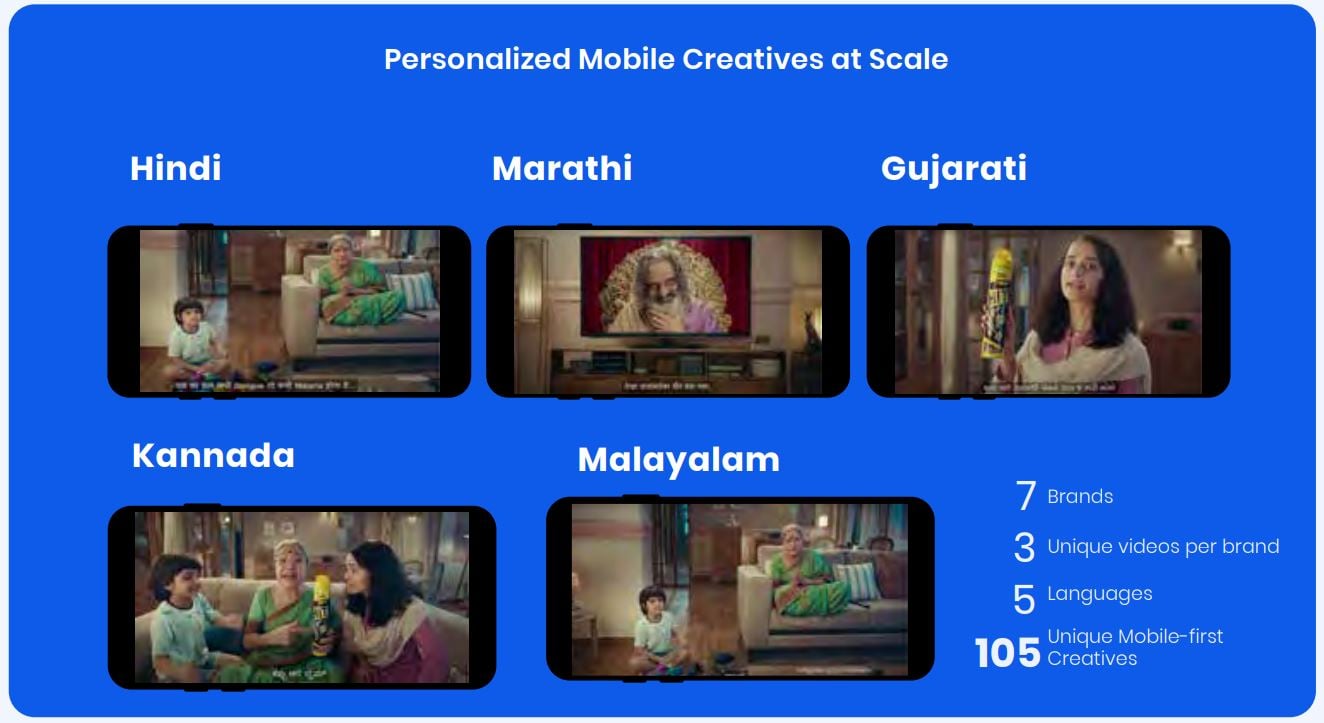 Campaign #2: PharmEasy Makes it Easy for Online Medicine Repurchasers

Brand Name: PharmEasy
Winning Categories:
Mobile and Apps Marketing (Healthcare / Pharma) - Gold
Promotional/Shopper Marketing - Bronze

Launched in 2015, PharmEasy is India's leading online pharmacy aggregator and the highest-rated online pharmacy app delivering healthcare products, medicines and providing diagnostic services right at the user's doorstep. With the onset of the pandemic, PharmEasy encouraged consumers to stay safe by purchasing medicines online and opting for healthcare services at home. The brand aimed to encourage its users to upload prescriptions on the app - since those who did, had a higher tendency to make repeat purchases.
To achieve its objectives, PharmEasy partnered with InMobi and created a mobile-first strategy to reach the right audiences with the right messaging. First, the brand leveraged InMobi Audiences to reach millions of target users, including regular medicine purchasers and, hospital or local pharmacy visitors. To drive installs at scale, the brand launched immersive creatives on Glance, thereby gaining high visibility. To further enhance conversions, PharmEasy provided users with promotional codes to avail diagnostic services and medicine delivery at discounted prices. And finally, the brand re-engaged its new registrants and dormant users with offers and discount codes for repeat orders.
InMobi's solutions helped PharmEasy increase its month-on-month purchases on its app by 92%, with a whopping 12.5% increase in first purchases. Prescription uploads saw an 11.6% increase overall, and remarketing saw a 7x the increase compared to the user acquisition campaign. The campaign also led to 2.7 times more user prescription uploads.
Learn more about the award-winning campaign here.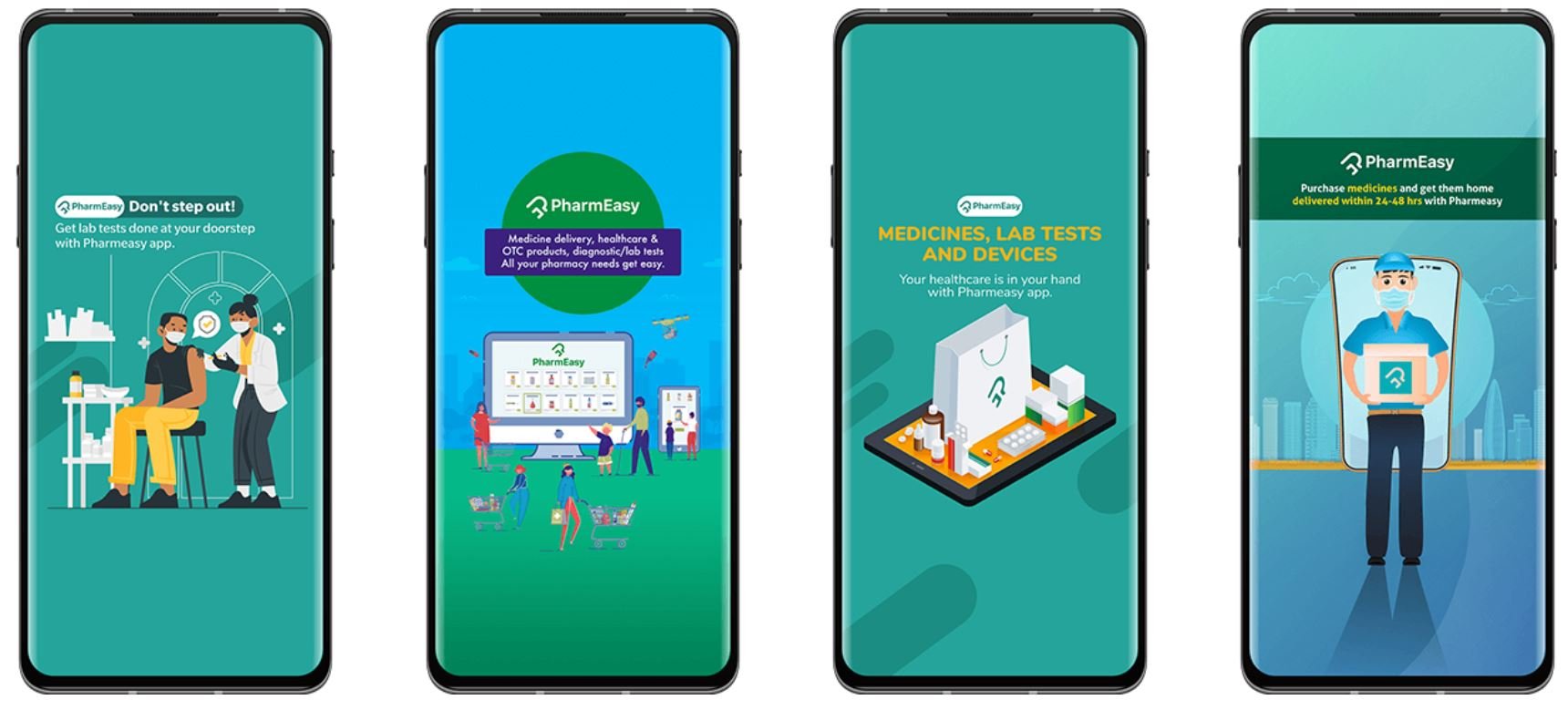 Campaign #3: SplashLearn expands reach & drives engagement with Microsoft Advertising

Brand Name: SplashLearn
Winning Category: Best in Education - Gold

Over the last few years, Edutech players such as SplashLearn have disrupted the education space by enabling online learning, with an extensive focus on each child's different learning needs. With the vision of building an immersive learning experience that transforms children into lifelong learners, Splashlearn is loved by over 33 million students across 150 countries and is trusted by over 440,000 teachers across 77,000 schools.
In the wake of the pandemic in 2020, when schools were closed, parents were concerned about their children's education. SplashLearn proactively rose to the challenge and offered online courses to children which not only educated but also engaged them. This early adoption was made possible by the Microsoft Advertising platform, through which the brand delivered the right message at the right time, to parents seeking quality education for their children. To enhance the efficiency of the campaign, the brand optimized regular keyword checks and eliminated negative keywords. The best performing campaigns were promoted through automated bidding to rake in incremental results. Low-performing ads were eliminated, and the overall campaign hygiene was streamlined.
The campaign resulted in a 182% increase in reach, a 267% increase in leads, and a phenomenal 24% growth in the overall conversion rate, in just one month.
Learn more about the award-winning campaign here.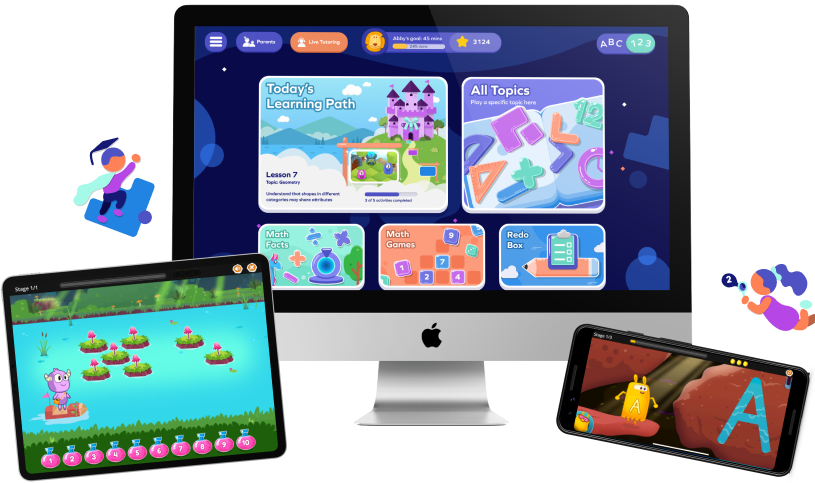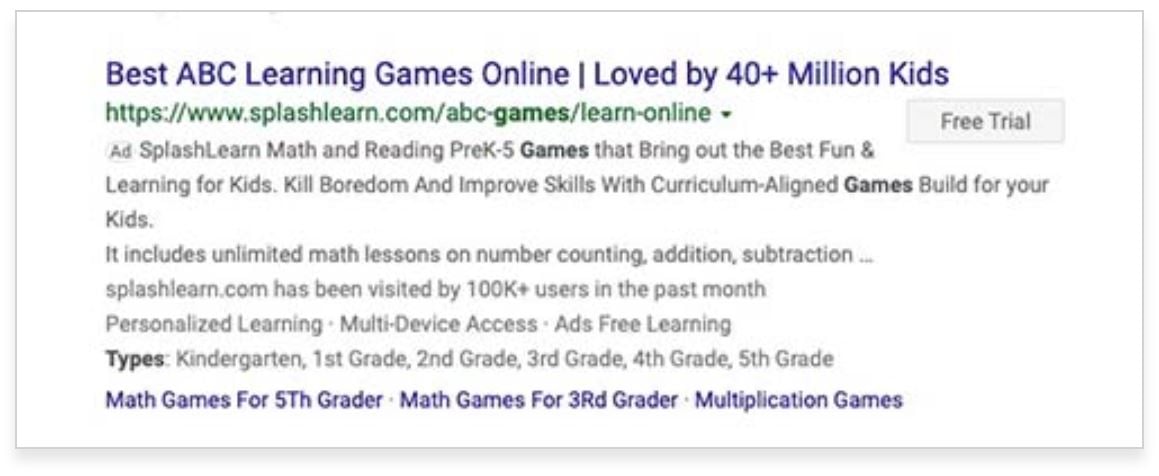 Curious about how InMobi has helped deliver high-impact mobile campaigns for brands across industries? Explore our case studies page for more success stories.
Write to us at mobilemarketing@inmobi.com to learn how you too can partner with us and drive true consumer connections in 2022.
* With the combined efforts from the integrated digital marketing campaigns