InMobi Commerce's goal is to provide retailers and advertisers with all the tools they need to thrive in today's retail media ecosystem. That includes talking with industry experts about emerging trends in retail media, tips on how brands and retailers can work together more successfully, and more.
In this edition of "Take Five," Sarah Hughes, Head of Marketing at InMobi Commerce, sat down with Melissa Burdick, the Co-Founder and President at Pacvue, to discuss the rise of retail media and how brands and retailers should capitalize on this growing channel.
You can listen to the full interview here.
Q1: Why do you think retail media has become so popular lately with brands, retailers and advertisers?
Melissa: I'd like to think about this from two sides– so the retailer side, and then the advertiser/brand side.
The Retailer: On the retailer side, Amazon pioneered the commercialization of their first-party data and traffic to their site by developing an ad program – this has grown to be a $30B business with tremendous quarter-over-quarter growth. And, as retailers face increasing costs, because e-commerce is a high-cost channel, it's an attractive way to offset those costs through profitable ad dollars.

Retailers have so much great traffic and customers coming to their site – retail media has become a way, just like promotions in the past, to get more traffic and awareness to a brand's products.

The Brand/Advertiser: Then from the advertiser side, brands are constantly trying to get in front of more customers, generate more awareness and market share. Retailers have extremely powerful first-party data that enables brands to be hyper targeted to attract customers to their products. On Amazon, you can even conquest competitors – for example, if you're Coke, Pepsi can bid on the keyword "Coke" and show up on the first page of results.

It's also really compelling for non-endemic advertisers. For a minivan car manufacturer, they can target women buying pregnancy tests, so even before they buy newborn diapers, they can start capturing customers during a key buying consideration phase.

Finally, these platforms are interacting with shoppers constantly, they can generate deep first-party data about shopper preferences. These preferences can be used to place product ads in front of shoppers that they are more likely to care about. So, when you combine that valuable data with the fact that most shoppers are ready to purchase when they use these sites, they are hot prospects for potential advertising.
Q2: Are there any emerging ad formats or retail media experiences that you've seen excite brands and unlock additional retail media budgets?
Melissa: That probably depends on who you ask – there's the unsexy ad formats like sponsored product ads that enable you to strategically conquest your competitors and drive sales.

But as retailers dive deeper into more experiential advertising, a few new formats that I've been hearing a lot about is Twitch (owned by Amazon) where brands can tap into influencers and a new audience they are trying to reach. This has proven to be very popular among CPG (Consumer Packaged Goods) brands – Sour Patch Kids, for example, teamed up with TimTheTatman, and enabled the brand to reach an audience and create a unique experience for consumers. Also, social commerce driving to e-commerce has been quite popular. For example, TikTok videos and ads driving to Amazon. Brands like ELF cosmetics, and even retailers themselves for tent pole events like Prime Day, are using TikTok ads to viewers to Amazon to make purchases.
We're really in this era of proliferation for retail media, and that's super exciting. We're seeing brands test programmatic display, shoppable video and social commerce.
Q3: As more retailers launch their own media networks, how can advertisers effectively reach their target audience across multiple networks?
Melissa: Right now, the fundamentals are still sponsored ads or sponsored listings, so priority number one, make sure you're showing up on search on each of the e-commerce sites where your customers are shopping.
To build an omnichannel strategy, you first need to be able to look at each channel side –by side, to compare apples –to apples. Which is easier said than done!
This is something we really help with at Pacvue is unifying retail media and creating a unified retail dashboard. So at least first and foremost, advertisers can see all their performance and metrics across multiple retailer platforms in one place.
Also, right now, brands are not being very fluid with their retail media budgets across these different platforms, especially on the enterprise brand level. They are really evaluating their spending and budgets channel –by channel. They look at Amazon, they look at Walmart, they look at Instacart kind of separately right now.
This is partly because brands don't have infinite budgets. Just because a new platform launches, it doesn't mean that magic money comes out of the air to go beyond an advertiser's core platforms. So, retailers need to be sure they are creating the best experience possible to attract the brands.
Q4: As retail media evolves, how can brands and retailers work together to create the best customer experiences?
Melissa: Brands have finite budgets, so retailers need to bring value to the conversation. Brands don't want to just move one customer from one retailer buying the same product to another retailer buying the same product – the goal is really incrementality and finding new shoppers,
During the pandemic, we saw e-commerce search behavior actually change, away from specific long-tail searches into generic searches, as well as an increase in branded searches. We're also seeing micro-season and holiday shopping start earlier, and shoppers are using e-commerce sites the same way they use Google to do research.
Retailers can help by providing quick insights on shopper behavior changes and mechanisms for brands to react – selfishly, this is best when they push this data into their APIs, which we use to build tools and can automate real time actions based on real-time data.
But what brands are really asking for is retailers to help them understand who the shopper on their site is, how we can best attract them, what are the best products we can get to them that are different than other retailer sites, and how best to take advantage of the first-party data a retailer can offer.
Q5: Where do you see the retail media space evolving? Are there specific things you see the future retail media landscape looking like?
Melissa: Well, if the history is any indication, we are just going to continue to see more and more retail media platforms launch. More platforms mean more competition, and more competition means more innovation, which is great for brands.
We are going to continue to see this integration of retail sales and operations with retail media. That is something we are doing at Pacvue as well.
I'll end with some advice that I recently heard from Diana Haussling; she's the head of commerce for Colgate. Her advice was: Don't focus on where the dollars are coming from, whether it's trade or shopper marketing, just focus on building the best possible experience brands will be attracted to.
And I think that's good advice for these retailers as they're continuing to build these retail media marketplaces. Both the sponsored listings, but retailers are also creating experiential advertising opportunities, so they need to make it compelling to consumers for brands to want to invest. I think that's a super important point that sometimes gets missed in the evolution of new media spaces and new marketing strategies, keeping that customer experience kind of front and center.
About Melissa: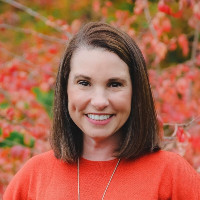 Melissa Burdick is the President of Pacvue, the enterprise platform for marketplace sales, advertising, and intelligence, and now part of the Assembly family of brands. A 10-year Amazon veteran, Melissa launched the Amazon CPG and Health & Beauty retail business. She was an early leader of the Amazon Media Group, launching the first vendor display video ad, and developed and grew the Amazon advertising business. Melissa is well known as an eCommerce thought leader, Forbes Agency Council member, frequent guest on Bloomberg Technology, and has spoken at many of the leading eCommerce industry conferences.