There are dozens of travel apps now available (and even more travel-related websites) to handle every component of travel planning, enabling travelers to easily book flights, hotels, restaurants and much more. In fact, at least 67% of travelers now use apps at some point during a trip.
But who specifically is turning to apps and mobile websites like Google Translate, Airbnb, Expedia and Zipcar? To find out, we turned to the data - specifically, InMobi intelligence solutions, which builds a holistic understanding of consumers across data sources including InMobi Exchange, which reaches 1.6 billion users globally, and our own permissively-sourced deterministic first-party telco data.
We reviewed the insights across the following categories: airlines, travel booking sites hotel/lodging and car rentals. Our analysis covered the top apps and mobile websites in each of the categories, encompassing over two dozen brands in total.
Here's what the data reveals.
Top Insights on Mobile Airline Customers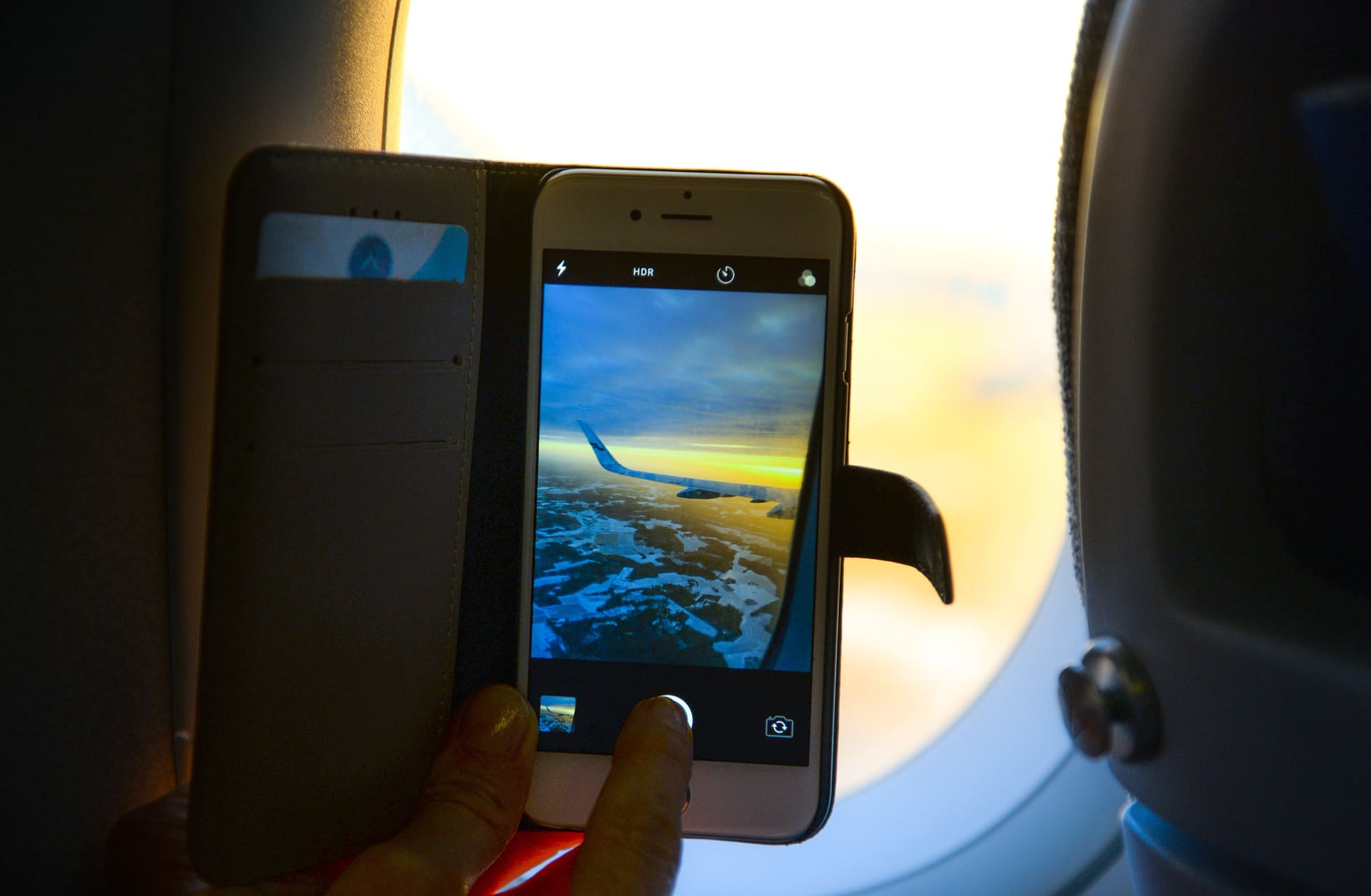 To better understand how mobile factors into flying, we reviewed insights on app owners (i.e. people with the app on their mobile device) and mobile website visitors for the biggest airlines in the U.S. We specifically reviewed these brands: United, Spirit, American, Southwest, Delta, Frontier, Alaska and JetBlue.
Here are our top five insights among airlines:
Most app owners are male. But, more women than men visit the mobile websites of Southwest, Frontier, Delta and JetBlue. In fact, two-thirds of all Southwest mobile web visitors are female.
All airlines over-index among people aged 46 to 65. The major exception is the mobile website for Frontier, as over 28% of all visitors are between 26 and 35 years old.
The mobile websites for Frontier and Spirit over-index among those making under $50,000 a year (a group that includes retirees and students). In comparison, JetBlue, United and Alaska over-index among those making over $100,000 annually.
Top audience segments in this space include empty nesters, entertainment enthusiasts, mobile moms and news junkies.
In terms of location, there is often a heavy regional focus in terms of where the audience is located. For example, the top geos for Alaska app owners are Seattle and Portland, Oregon. The top geo for Delta mobile website traffic is in Atlanta, where the company is based, and its top cities among app owners are Minneapolis and Saint Paul, Minnesota, as the airline uses the Minneapolis airport as a major hub. Similarly, the top city with Frontier app owners is Denver.
Top Insights on Travel Booking Apps and Mobile Websites
Thanks to the internet, the travel agent is slowly disappearing. The number of travel agents in the U.S. dropped by over 50% between 2000 and 2014, and it's expected to fall by an additional 6% between 2018 and 2028. In fact, one in five adults has now never been inside a travel agency.
So who are the main users of digital travel booking alternatives? To find out more, we analyzed the following apps and mobile websites: Google Flights, Priceline, Travelocity, trivago, Booking.com, Hopper, Expedia, hotels.com and KAYAK.
Here are our top five insights among travel booking and comparison properties:
This is again a majority male audience, but there are a few exceptions. Most people visiting the mobile websites of Travelocity, trivago, Booking.com and Expedia are female. And, close to 62% of those with the Hopper app on their mobile device are female.
18% of those visiting Expedia's mobile website are between 18 and 25 years old, while close to 42% of those going to hotels.com on their mobile web browser are between 26 and 35 years old.
KAYAK over-indexes with individuals making over $100,000 a year, while Priceline slightly over-indexes with people making under $75,000 annually.
This audience is likely to have multiple travel booking apps on their mobile devices, with apps for both flights, hotel rooms and car rentals.
In this space, people will often spend 30 minutes or more per session reviewing travel listings. For example, Travelocity app owners will spend over an hour per session on average using the service.
Top Insights on Apps and Mobile Website Users for Lodging and Hotel Rooms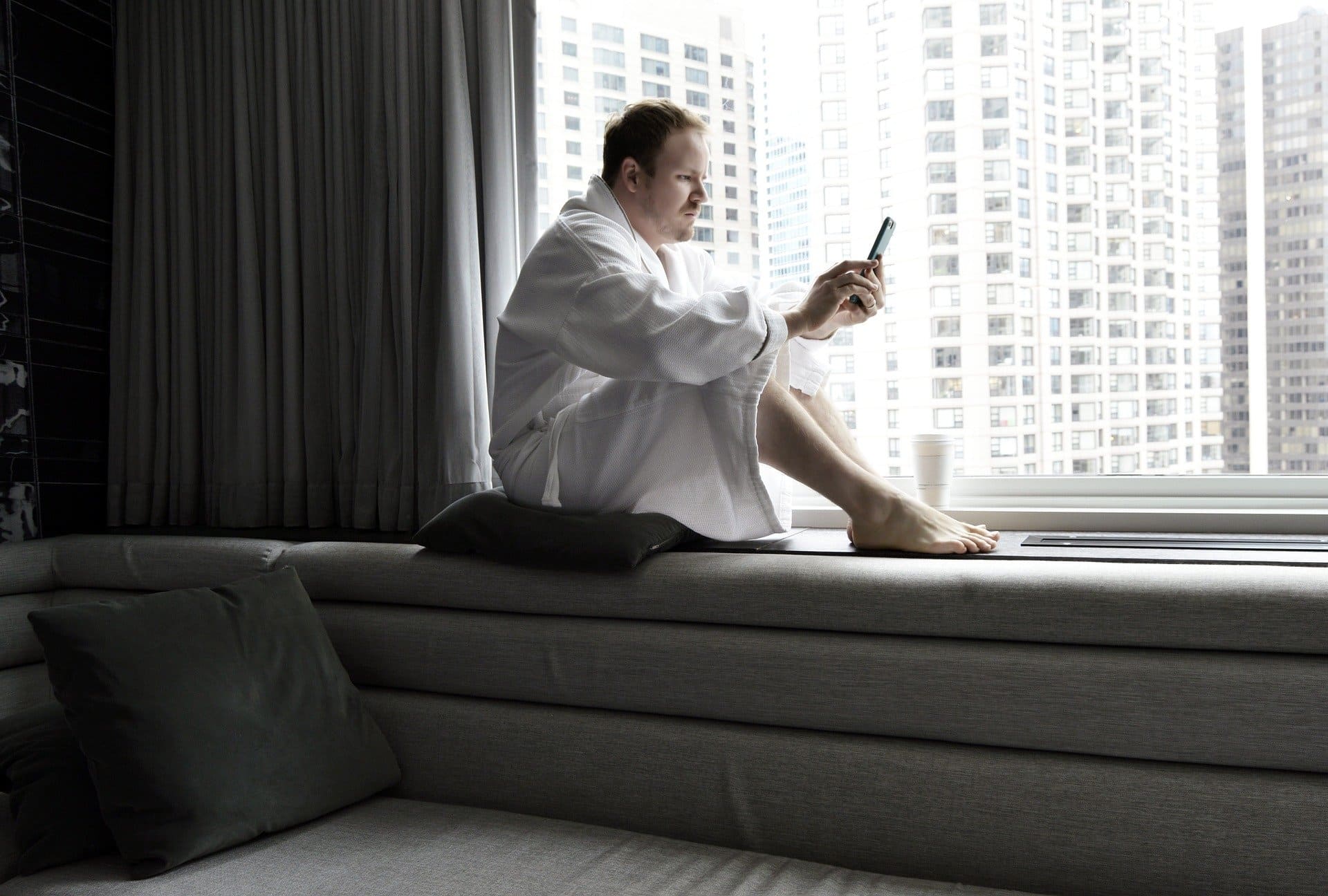 We also wanted to know more about the audiences that go directly to the source for lodging. We reviewed the apps and mobile websites of major brands like Hilton and Marriott, alongside newcomers like Airbnb and VRBO.
Here are our top 10 insights in the lodging category:
This is actually a majority female audience. Only the Hilton Honors and Airbnb apps are not mostly female or close to half female.
As a relatively newer entry to the space, Airbnb does better than its peers with younger people.
Close to 43% of people who visited the Airbnb mobile website are between 18 and 35 years old.
Close to half of all Hilton Honors app owners are between 36 and 55.
Over 56% of VRBO app owners are between 46 and 75 years old.
Marriott's mobile website over-indexes among those making more than $100,000 a year, while the mobile websites for Hilton and Courtyard by Marriott over-indexes among those making under $75,000 annually.
Airbnb app owners spend over an hour per session on average on the mobile website for This American Life. Hilton Honors app owners spend over 90 minutes per session using web conferencing solution Webex.
VRBO app owners spend over 90 minutes per session on the mobile website for AllTrails.
Many VRBO app owners also have the OpenTable app and the wine app Vivino on their mobile devices.
A significant number of people who have visited the Courtyard by Marriott mobile website are also new parents and users who have exhibited wedding planning behavior.
Understanding the Users of Top Car Rental Apps and Mobile Websites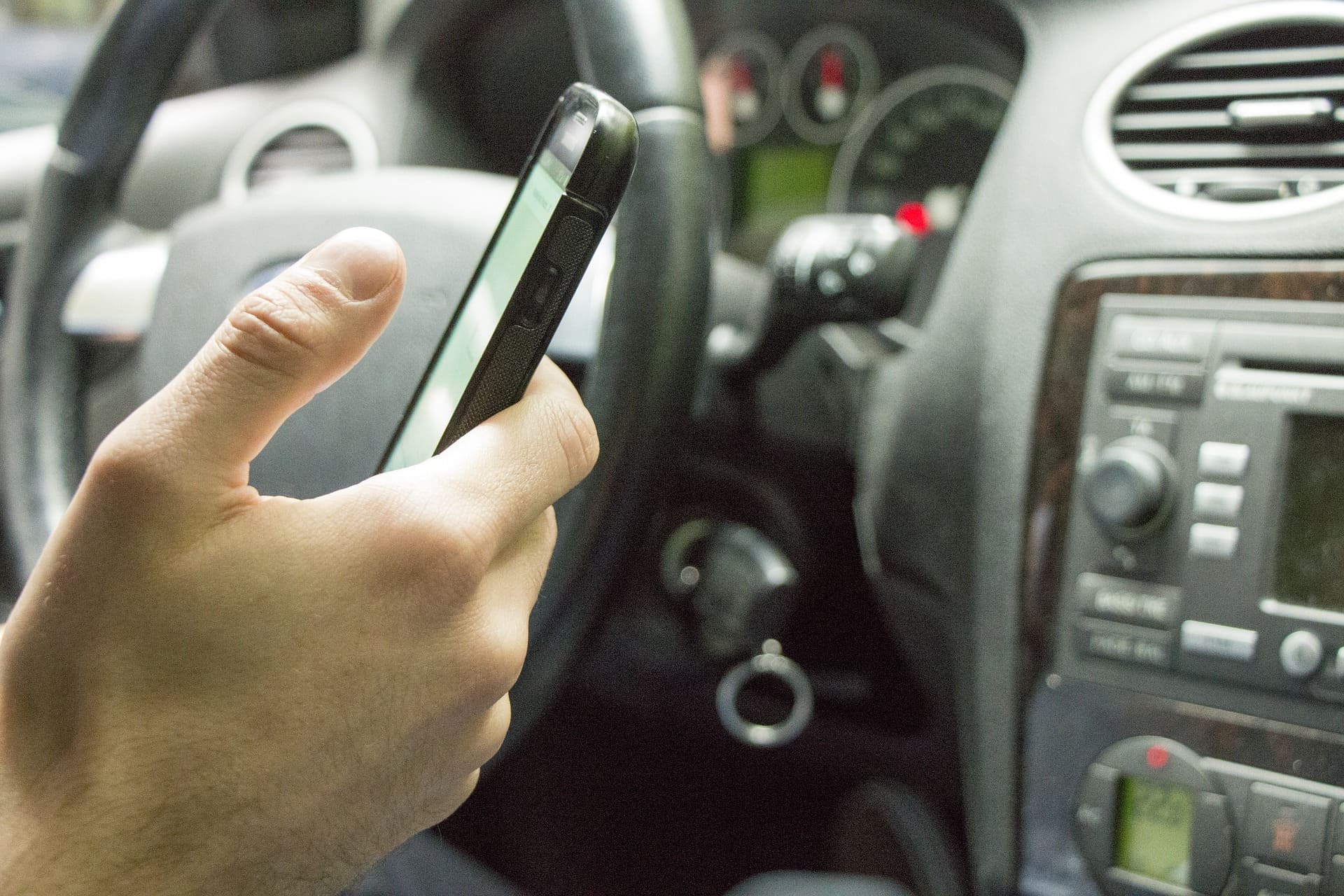 Going on a road trip once you land? The days of just going to the nearest stall at their airport and relying on their maps to find the roadside attractions you seek are long gone. Thanks to mobile websites and apps like Google Maps, getting around has never been easier. All you need is Wi-Fi and a credit card and you're all set.
To better understand the car rental space, we reviewed the audience insights on the following mobile websites and apps: National Car Rental, Thrifty, Avis, Hertz, Dollar, Alamo, Enterprise, Turo, Getaround and Zipcar.
Here are our top 10 car rental insights:
This is a male-dominated space. No mobile website or app has a majority female audience.
39% of Getaround app owners and 42% of Hertz mobile website visitors are between the ages of 18 and 35. Overall though, most of the major, established brands over-index with people between the ages of 46 and 55.
Over 44% of Hertz mobile website visitors make under $50,000 a year. Getaround, Turo and Zipcar app owners also over-index with this cohort, as do Alamo app owners. Unlike traditional car rental companies, the newer app-based car rental services allow people under 25 to get a car. Over 37% of Hertz app owners and over 53% of National app owners have annual incomes greater than $100,000.
Close to half of all of Hertz's mobile website visitors are Black/African-American. The majority of Zipcar, Turo and Getaround app owners are Non-White, as are the majority of Avis mobile website visitors.
Zipcar and Getaround app owners also often have the GrubHub and DoorDash apps on their mobile devices.
Avis, Budget, Hertz, Enterprise and National app owners often have airline and hotel apps on their mobile devices.
Many Turo app owners spend over 120 minutes per session using the dating app Bumble. Budget app owners often spend over an hour per session browsing ESPN or listening to ESPN Radio.
Over half of all Alamo and Thrifty app owners and Avis mobile website visitors can be classified as audio buffs, online shoppers and/or social media enthusiasts.
More than 31% of Zipcar app owners are in New York, with more than 15% of app owners located just in the boroughs of Brooklyn and the Bronx.
Close to 56% of Zipcar app owners are single. Over 47% of Getaround app owners and more than 49% of Hertz mobile website visitors are single as well.
How To Use This Data To Inform Your Mobile Strategy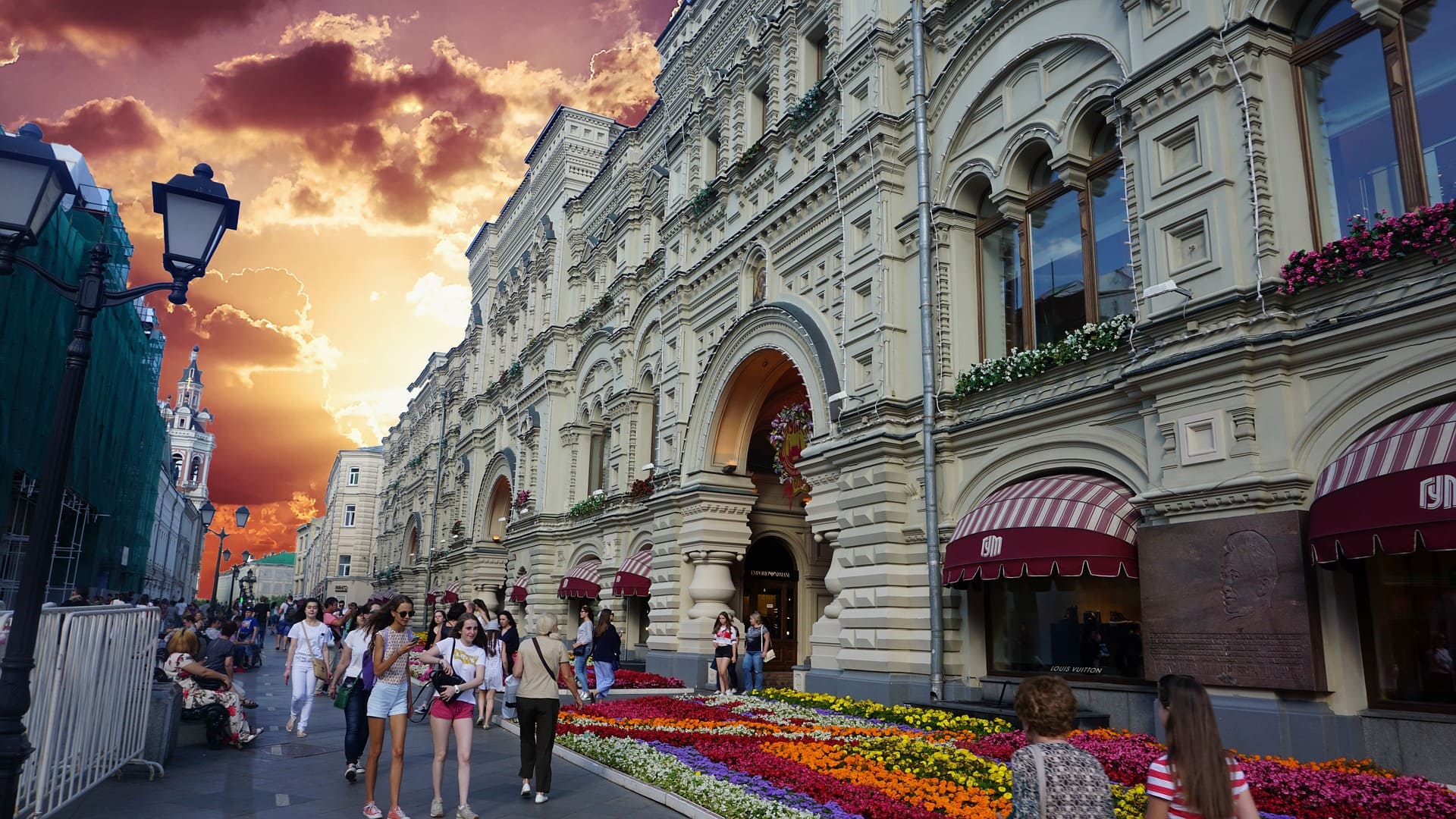 These insights are interesting, but how can all of this information be used intelligently to further your business aims? For starters, it's critical to understand why people travel. In particular, there's a major difference between the business traveler and the leisure traveler. Who they are and the kinds of apps they use do differ - sometimes quite dramatically.
It's also important to understand the unique audiences that each brand has established for itself. For example, in the airline space, hub location makes a big difference, as does branding around deals and pricing. And in the lodging and car rental space, sharing economy entrants have a very different audience than their more established competitors do, for the most part.
Looking to reach travelers? Consider leveraging these InMobi Audiences segments:
Frequent Flyers
Airport Visitors
Gas Station Visitors
Taxi and Car Service Visitors
Car Rental Visitors
Hotel, Motel and/or Hostel Visitors
Domestic and International Travelers
Household Decision-Makers
Regular Travel Bookers
Travel Intenders
Natural Parks Visitors
Travel Agent and Tour Operator Visitors
Museum Visitors
Monument and Memorial Visitors
Vacation Rental Store Visitors
Travel and Local App Users
Hotels and Lodging Regulars
Traveling Moms
Curious to see more insights? Reach out today to learn more.
Our Commitment To Data Privacy: What You Need To Know About This Data
InMobi takes user privacy extremely seriously. We meet the most rigorous governance, compliance, and security standards. We have collaborated with consumer advocacy groups and incorporate guidelines from multiple federal government agencies to define industry-leading practices for data governance in the U.S.
Users retain complete control over the data they provide, have a choice in whether they participate and have transparency as to how their data is utilized. Subscribers have constant access to their privacy elections through multiple telco touchpoints. The patented anonymization platform ensures data sets are 100% secure, and are refreshed to ensure all data are anonymized.