With festive cheer ringing bells with the consumers across the world, how are Malaysians going to spend this festive season? With celebrations going digital, what are the consumer shopping patterns like?
Learn how people will celebrate and shop this New Year with a survey conducted on InMobi Pulse and a report that brings interesting insights on consumer behavior, the changing trends, "Gearing up for a Festive Season in Malaysia".

Key Findings from the Report 
With 22.7 million smartphone users in Malaysia, this festive season is going to be a mobile-first shopping season.
Consumer Spending: Consumer sentiment is going to be positive and the spending is going to return with 84% of Malaysians looking forward to celebrating the Chinese New Year (CNY) 2021. 70% of Malaysians are planning to spend more than MYR 1000 on CNY shopping.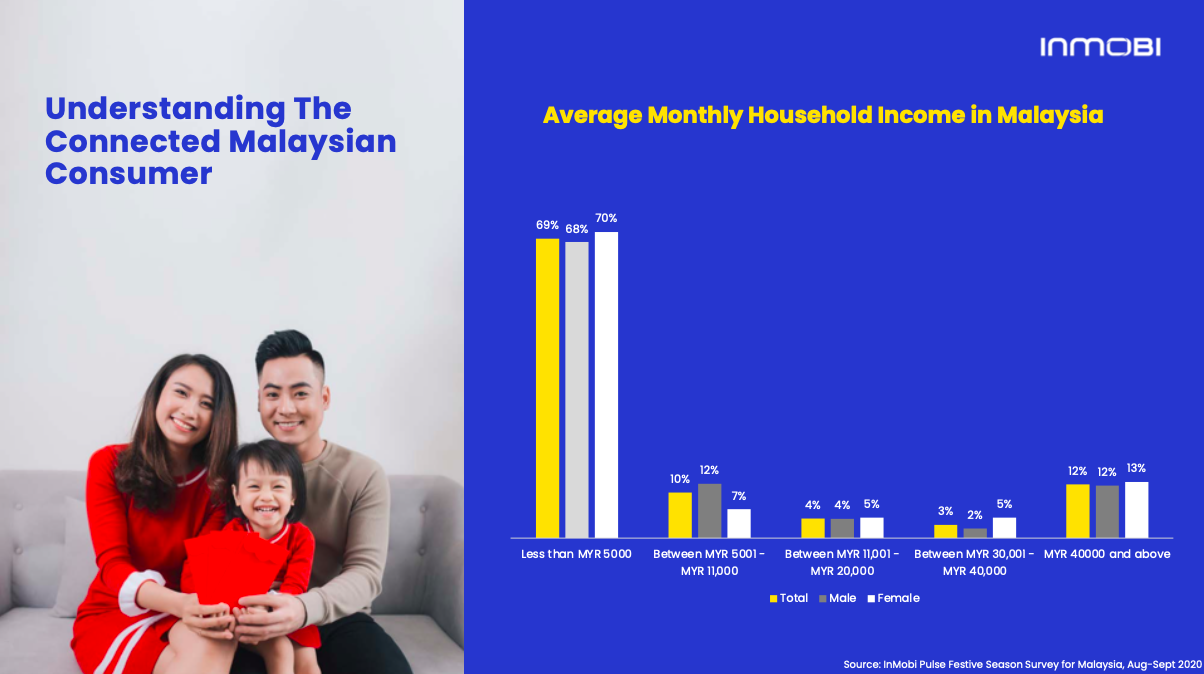 Malaysians are looking forward to spending their festive season with families and prefer to stay at home.
Among various categories, Food & Beverages and Shopping remain the top two categories of consumption, this festive season.
44% of Malaysians travel back home 2 to 3 days before the CNY.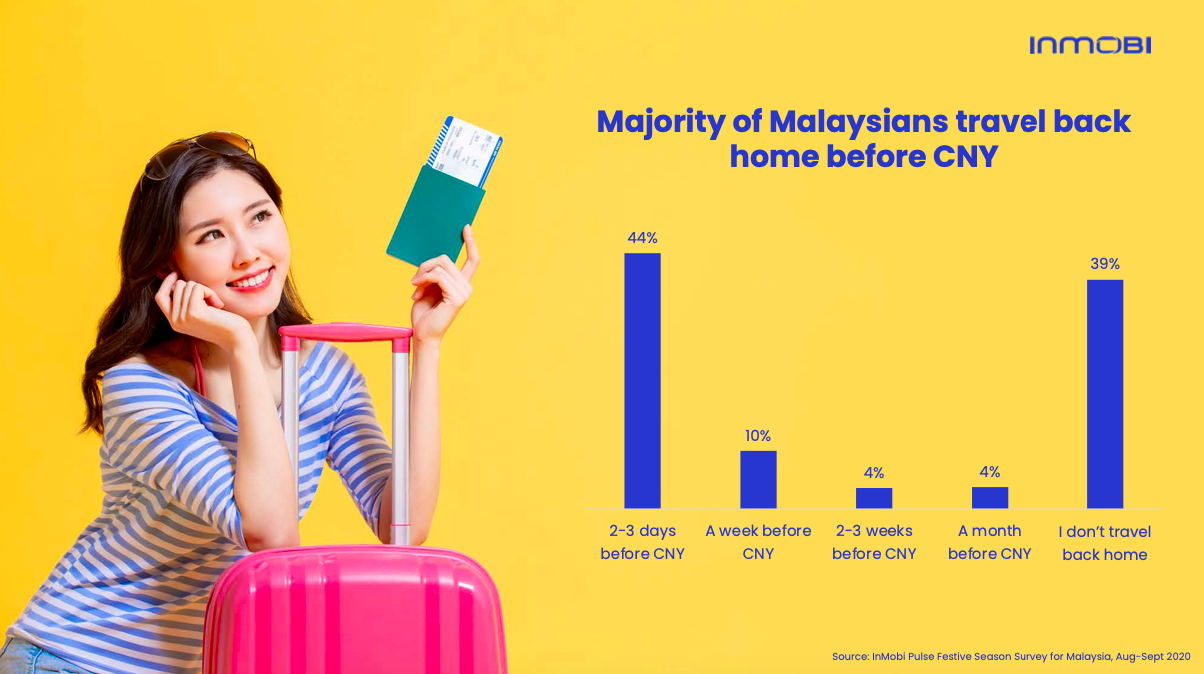 Shopping Outlook: Unplanned and impulsive shopping is on the rise among Malaysians this festive season.
Sales & Discounts: Malaysians learn about sales predominantly through mobile ads, and family & friends.
Digital-first Consumers: Consumers are going to depend on the digital world for the festive cheer, be it shopping, socializing, or leisure.
Household Targeting: Marketers must engage multiple audiences, decision-makers, and purchasers on mobile when it comes to making decisions in Malaysian households through cross-device identity graphs and personalized communication.