For Cynthia Tully, it is the culture of freedom, autonomy, and ownership within her team that keeps her inspired and motivated to do her best at InMobi. Here is what she has to share about leadership, teams, and her #LifeAtInMobi.
Tell us about your role at InMobi
In my current role as the Vice President of Sales and Brand Partnerships at InMobi, I head our sales teams for the east and mid-west regions of North America. We are a team of salespeople, who work to drive new business from direct clients and agencies for the organization.
The journey that led you to join InMobi
I have always been on the advertising side of the business. I started my professional journey with a media agency in Toronto, Canada, and then moved to New York to pursue an opportunity with a performance agency. The plan was to come to New York for a year or two and get some US experience. But it has been over a decade now and I'm still here. Before joining InMobi, I worked with Criteo for about 7 years, having started with a small group in the east region and growing it to a large national key accounts team.
The role that InMobi presented fascinated me, since it primarily focused on growth, with North America being a focus region for opportunity. Also, since the pandemic, people have been more engaged with their mobiles than ever before, which makes in-app the most thrilling and exciting space to work in.
What makes InMobi different from the other organizations?
Since I joined the company, I have been most impressed by the people and teams here at InMobi. Especially the sales team that I am fortunate enough to be a part of! It is so fulfilling to see how each person is a go-getter, a problem solver, and does the most, sometimes even with limited resources, to grow our business. Freedom and autonomy are the values we stand by, and you will see that it is completely ingrained in the DNA of the organization. I have seen that everyone here is always curious to find answers and takes the initiative to go out there and get those answers. Being such a large global organization, this really fosters a culture of networking and team building.
Your proudest moment at InMobi?
There is no one moment or memory that I can pinpoint. I feel super proud every time I step out into the market with my team. I joined InMobi when we were working in a completely remote environment and really missed having that face-to-face connection with the team. Now that we have come back to the office, I get to go out for client events with each seller and see how phenomenal they are with all their client interactions and in building relationships. North America is a large region, and it is so impressive to see my team excel on the field. It is something that is very motivating and makes me proud of where I am.
A leadership principle that resonates with you
I think the most important attribute of good leadership is listening, especially when you are joining a new organization. You should be open to listening to understand the business, the pain points, what works and what doesn't, and then figure out how you can put your skills to best use.
It's one of the biggest things I have learned about leadership – to not come in with a rigid frame of mind about how you have succeeded in the past. Also, people respect you a lot more when you take the time to invest in being receptive and understanding the various nuances of a new business.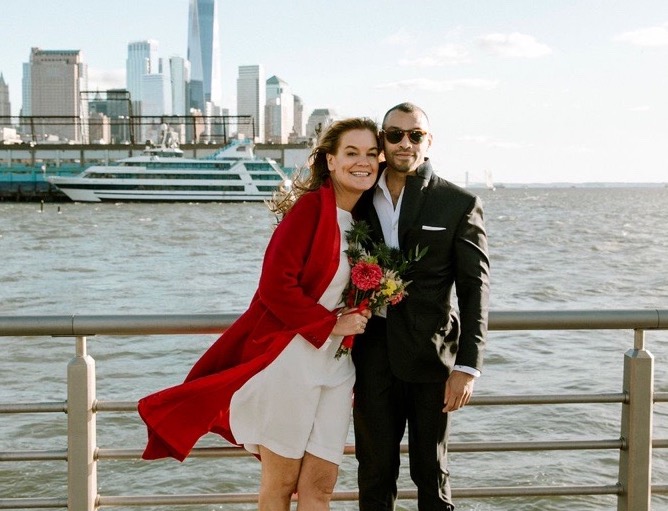 A bit about yourself and your life outside of work
I am a Canadian, now settled in the States. As I mentioned earlier, I came to New York just for a year or two, not knowing I would get married to a New Yorker and call this city home someday. However, even after having spent so many years here, there barely goes a day without me bringing up a Canadian reference or a famous personality. I am a big fan of all things Canadian, and it remains a big part of who I am.
To work with inspiring leaders like Cynthia and build a career with InMobi, explore opportunities on our careers page.