MMA Smarties is a well-reputed innovation award recognizing leaders, brands, agencies, and tech providers that use technology to pioneer new approaches in modern marketing to drive strong business impact. We are excited to share that InMobi won two key awards at Smarties India 2022 Awards. Here's a sneak preview of our wins.
Campaign #1: Swiggy Drives Instant Impact with One-click Install on Glance
Category: Instant Impact – Silver Award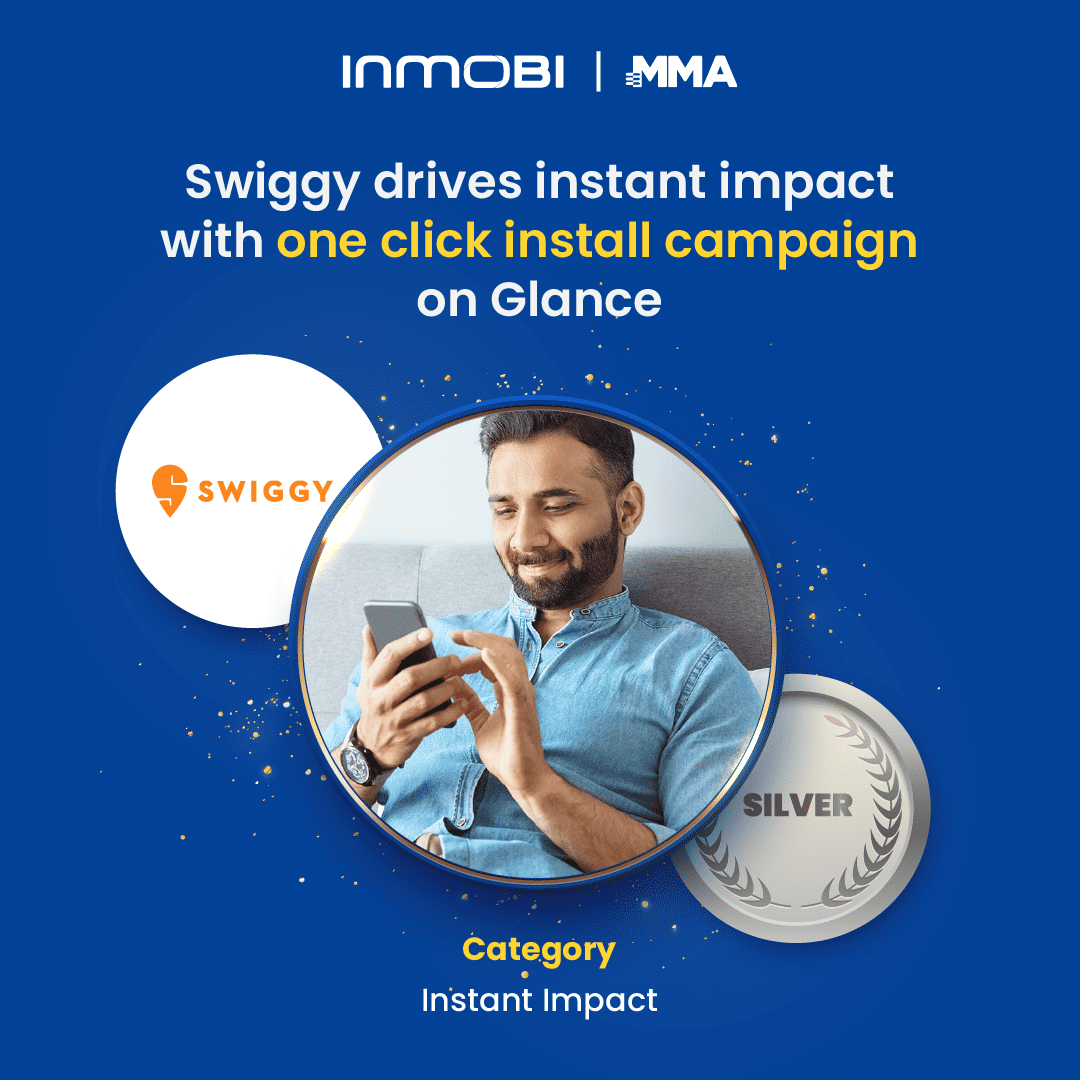 With mobile consumption shifting from switching between apps to waking up to mobile screens, Swiggy leveraged the innovative lock screen platform – Glance to grow its business and drive performance gains at optimized costs. Targeting consumers with higher purchasing power on popular apps, Swiggy identified first-time users who were more likely to convert into frequent purchasers. The campaign displayed scrumptious delicacies and an 'Install Now' CTA on the lock screens. Based on the user's location and time of the day, the brand served them offers and dishes for breakfast, lunch or dinner from hyperlocal cuisines that appealed to their taste buds. Additionally, the brand showcased captivating 10-second video ads and discount coupons on the Glance carousel, nudging new app installers to place their first orders. As a result, the brand saw significant and instant performance gains with a 29% increase in month-on-month first orders and an impressive 30% lower cost per new user on food delivery.
This campaign was also a widely accredited finalist in the Personalization award category.
Read the full story here.
Campaign #2: Godrej Consumer Products Pioneers Precision Marketing at Scale on Programmatic Video
Category: Best Use of Indigenous Languages in Mobile Advertising – Bronze Award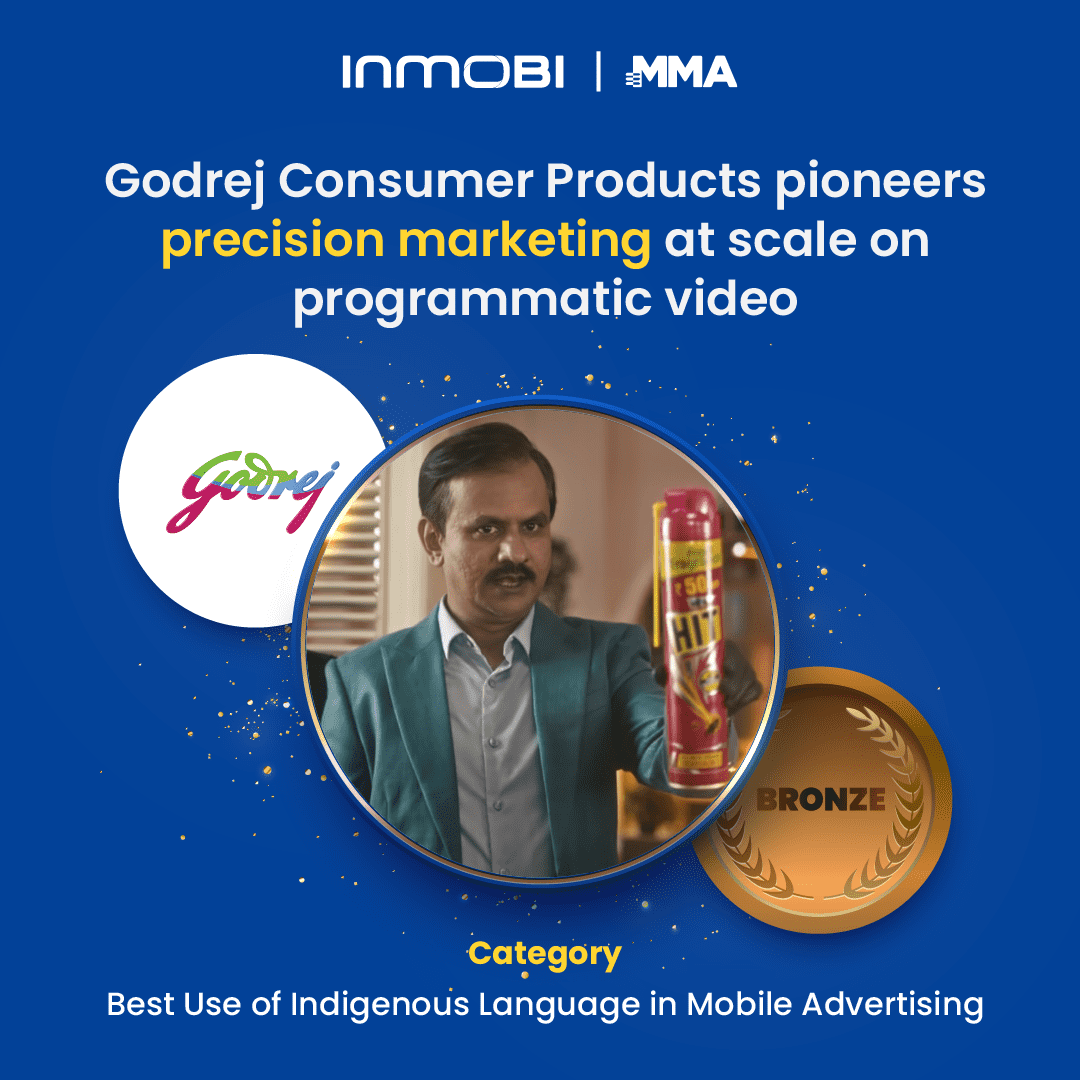 Godrej Consumer Products Limited (GCPL) aimed to build brand salience within the insecticide category amidst all the pandemic clutter, through a meaningful, engagement-driven mobile campaign. The brand successfully engaged connected consumers with personalized communication delivered through programmatic video, utilizing first-party data and precise targeting. While GCPL successfully leveraged programmatic to drive awareness, engagement and consideration through engaging video ads, the brand also intended to validate the success of its campaign by conducting a brand lift survey to measure its impact. By leveraging InMobi Pulse, GCPL captured qualitative feedback around the perceptions and preferences of their consumers with an accurate mobile survey. The right initiatives led the brand to solve business problems through intelligent mobile-first solutions. The campaign successfully garnered a 2.48X increase in engagement rates with a 1.46X increase in video completion rates.
Read the full story here.
To understand deeper about the campaigns that can drive diverse business goals, from branding to performance growth, visit our Case Studies page.