Gurumallesha joined InMobi as Vice President – Product Engineering in August 2022. Learn more about his role as a tech leader and his #LifeAtInMobi.
Tell us about your role at InMobi
I lead product engineering for InMobi advertising. My role here is multi-dimensional and has various aspects to it. The first dimension is working toward fulfilling the organization's vision. The second dimension would be the strategy aspect which involves a lot of critical thinking to ensure the best strategic decisions for the team. The last dimension is engineering excellence which involves more day-to-day milestones and activities to get on top of our game.
The complexity of the scale of the systems that we operate is huge and unparalleled. Heading the team for the supply and demand sides of the InMobi Advertising Platform is all about talking big bets and constantly thriving for innovation.
The professional journey that led you to InMobi
I started my career as a software engineer at Nokia back in 2004. I went on to become an architect, working as a technical architect and then as a data architect at Oracle.
A few years down the line I grew to become a team lead which is where I truly started enjoying tapping into the collective effort of working on products with much greater impact and outcome. It has now been close to a decade since I ventured into management and started leading teams and people toward fulfilling organizational and personal objectives and goals while also unleashing innovation and creativity.
What made you want to join InMobi?
My decision of joining InMobi was essentially based on two reasons. First is the team here – absolutely great talent to work with, who are all fanatically driven and passionate about work. Second is the purpose of the company itself.
The conversations I had with the team before joining are what made me feel confident about being a part of InMobi, the first Indian unicorn that has made a mark on the global map. The company is not a start-up anymore and has entered its teenage years, constantly evolving, disrupting, and creating an identity. In the last six months since I joined, I have got the chance to see and experience it myself. There is mind-blowing talent, great purpose, and an exceptional identity that the leadership puts forward.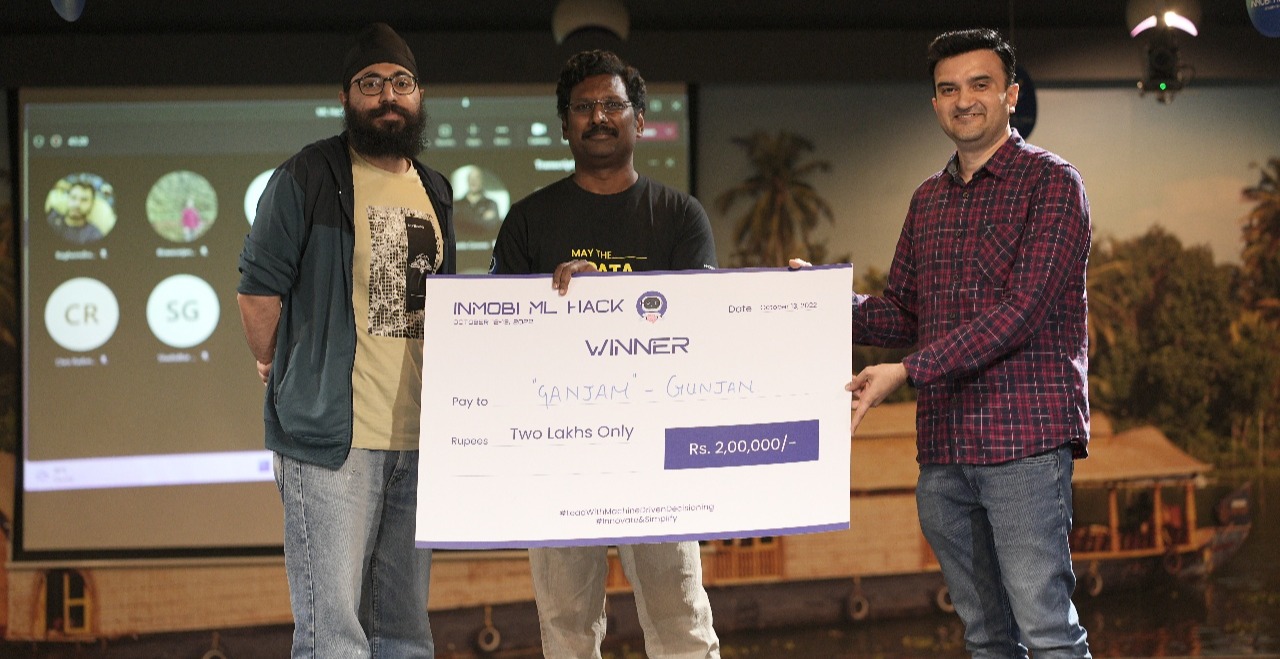 How is InMobi different from the previous organizations you have worked at?
During my career, I have worked in many organizations and one thing that has stood out for me at InMobi is that the founders are always taking moonshots and they encourage everyone to think big and take big bets. The psychological safety that is given to the InMobians and a simple "Hey, it's okay!", is something not all organizations provide. Right from an InMobian's first day or even before they join, they are asked to be courageous in making decisions and they are trusted from day one. When a new joiner comes in, there is no bias or judgment of letting them settle in before they get involved in discussions or asked for their point of view and opinions.
Who are you outside of work?
I come from the city of Mysore, which isn't far from Bangalore, and now serves as my relaxing getaway from the city's hustle. I have been happily married for over thirteen years and am a father of twins, a boy and a girl. Most of my time outside work is spent with my children, taking them on outdoor activities like cricket or badminton. It is these simple moments that I spend with them that bring joy to me. I am a people person and I enjoy meeting and conversing with people and building relationships.
Your advice to all the budding engineers and aspiring InMobians
A small piece of advice would be to be courageous and embrace every opportunity that comes your way. Be prepared to take risks and learn from your mistakes. Any company can teach you how to code and design, but here at InMobi you get to experience a culture that invests in people as much as it does in products, and you get rooted in having a growth mindset. Be curious and explore all the possibilities. At InMobi, the culture is such that you would be given problems instead of tasks and you will have the freedom to explore and get feedback along the way.
To work with tech leaders like Guru, explore opportunities on our careers website.