A quest for continuous learning and taking up exciting challenges is what led Sudheer to InMobi. In this candid conversation, he talks about experiencing freedom and inclusivity since his early day at InMobi.
Tell us about your role at InMobi
My role at InMobi as a Staff Engineer II is two dimensional where I primarily work with the supply side platform (SSP) team along with the Centre of Excellence team in some capacity. The role mostly comprises business-as-usual tasks and taking care of projects with a short-term lens in line with what we have coming up in the next 6 to 12 months.
Can you tell us a bit about your professional journey?
It has been a long journey of 17 years of me being in the industry, having worked with multiple organizations under multiple domains. Before joining InMobi, I worked in industries such as enterprise software, B2C e-commerce, payment security, and identity management among others. I started my professional career with Infosys and moved to work with organizations like SAP, Oracle, Walmart, and most recently VMware.
What led you to InMobi?
I would say my quest for something different is what led me here. Before InMobi, I was working with an enterprise software organization. After having spent two years in the company, there came a point where I started being inclined towards high-scale systems which have a lot of flux as well as challenges. Challenges that keep you up all night to get things up and running. While the chase for adrenaline was one factor, the other factor was the opportunity to step into the ad tech domain which was completely new for me.
I stepped in, looking forward to the opportunity to learn something new from an industry and business perspective. Additionally, the scale at which InMobi had been growing tech was an enticing prospect for me! It's been close to 1.5 years for me at InMobi and it is still equally exciting and thrilling to be here with a lot to learn along the way.
What makes InMobi different from your previous organizations?
Undoubtedly, it is the culture and the kind of people that you get to work with here at InMobi. It was something I had heard about the company before joining and got a good sense of it throughout my interview process. It all got reinforced when I joined. Back then we were all working remotely and the seamless onboarding made the transition process so smooth and wonderful. I experienced the trust that is shown towards new joiners, and the culture of embracing them and keeping them involved from the get-go. That was the kind of inclusivity that I hadn't experienced before and I believe, it is very unique to InMobi.
What is it like being a part of the tech team here?
It is like a roller coaster journey comprising an à la carte set of responsibilities. I have been able to contribute to a lot of different projects and get involved in everything new that's happening. At InMobi, you are trusted to do your best. InMobians get a free hand and execute things with a great degree of freedom, which is what any techie wants.
InMobi is, for the most part, a full stack. You are never really doing just one thing here. Everybody owns a piece of something, whether big or small, with complete freedom, autonomy, and ownership. You are much more than your title here. If you have the zeal to learn and you are open to taking up challenges, you are bound to have the best time at InMobi.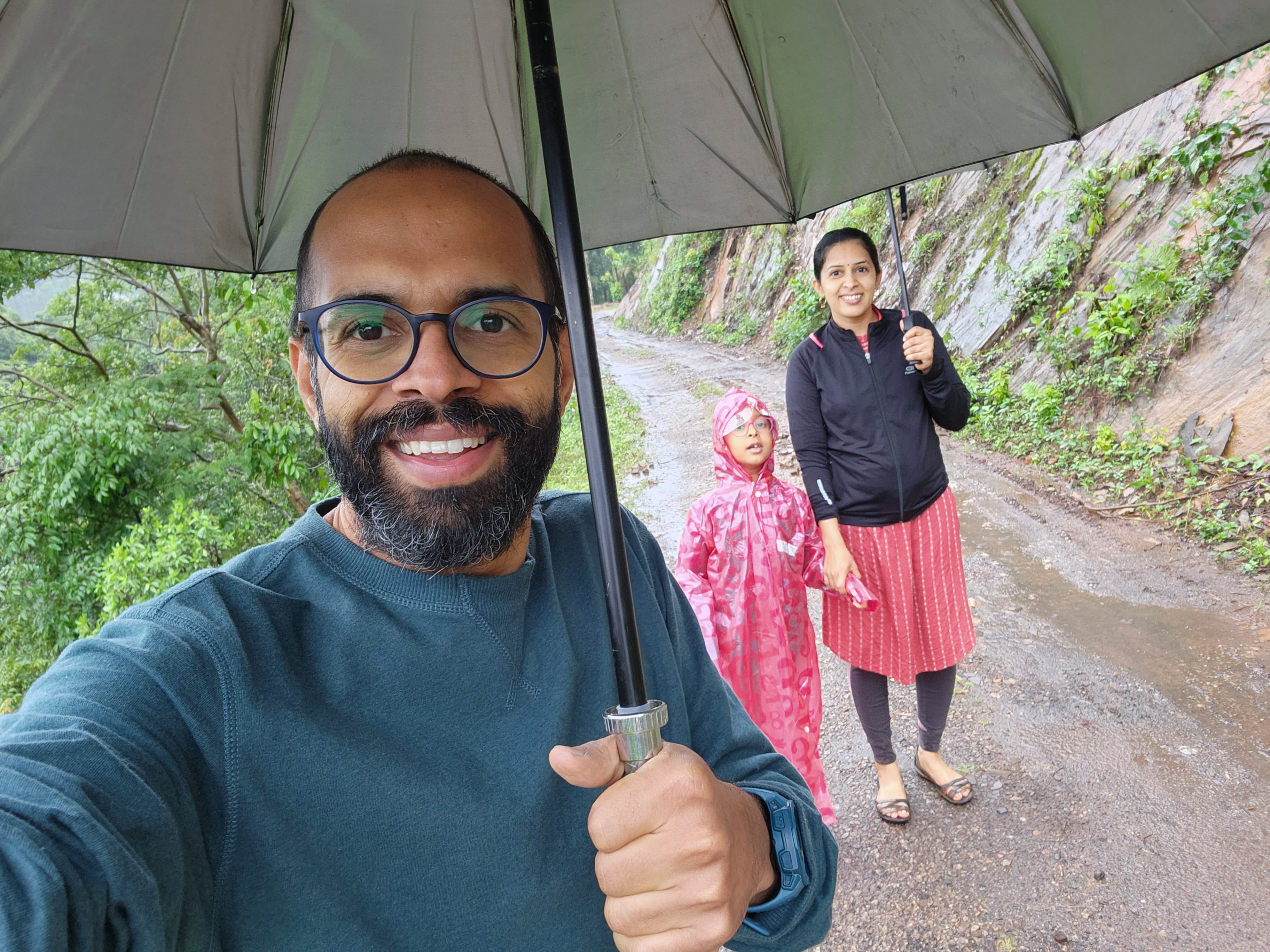 A bit about your life outside of work
I have been settled in Bangalore for many years now, living here with my wife and daughter. I enjoy going for drives, sometimes solo and sometimes with family. That's something I do to unwind from the fast-paced city life. Other than that, I like to go for runs to keep myself physically active and play some sports like cricket and table tennis whenever I can.
To join InMobi and work with tech leaders like Sudheer, visit our careers website.