The last six months have been incredibly special as we have had the office buzzing with interns for the first time since the pandemic and after two long years of intern batches working remotely. It is always great to have young minds with fresh perspectives joining the teams and playing a role in shaping these future leaders and innovators.
This month marks the end of the six-month internship for the 2022 intern batch. We talked to six interns about their internship experiences and #LifeAtInMobi through some interesting questions. Here is what they had to share.
Your internship experience
Jinay Vora: Given that this was my first dive into the corporate work environment, I was happy to have such a kind and helpful team to work with and a friendly work culture that made me feel welcomed and comfortable. The experience has been full of learning, not just in technical, but also in social and professional aspects.
Ayush Kumar Singh: The friendly and chill work environment made my experience wonderful. I had my hands full with work, which combined with the entrepreneurial and ownership-driven mindset, created an opportunity for exponential learning. With exciting challenges to work on and a supportive team, I got the opportunity to develop a deep understanding of the ad tech industry.
Prince Panja: The experience has been amazing. Even before starting the internship, I was really excited to be a part of InMobi because of all the videos and articles I had gone through on social media that reflected the company culture. My expectations were high and I wasn't one bit disappointed. Working here has been truly worth the hype.
Your biggest learning during the last six months
Akshat Patel: For me, the biggest learning has been to understand the importance of good communication and teamwork. Being a part of the European Performance Sales team, I had to communicate with various stakeholders across divisions and geographies. I believe that has helped me become a more confident and efficient communicator.
Shubhra Singhal: InMobi is my first corporate internship and it has undoubtedly taught me a lot. From quantifiable and fundamental skills like Microsoft Excel to important professional ethics and practical life lessons, it has been a holistic learning experience at InMobi. I have learned the importance of communication and time management which will help me at and outside of work.
The best piece of advice you received from your mentors at InMobi
Yash Gupta: Be completely transparent in the work that you do. Everyone makes mistakes, and so will you. You should be transparent about it and own your mistakes, they are all learning experiences at the end of the day.
Akshat Patel: "Always look out for creating new opportunities and experiences for yourself." It is something my team's regional head had said to me during her visit to the Bangalore office from London. I found her advice to be very uplifting and motivating and it has stuck with me ever since.
Your favorite InMobi memory
Jinay Vora: One of my favorite memories would be the team dinner. It was very refreshing and fun to see my teammates in a non-work environment and make connections forming relations that aren't limited to work-related interactions.
Akshat Patel: It's hard to pick a favorite but I would say I enjoyed the day out with the team. With a flexible working model, I didn't get to meet all my teammates often but at the outing, it was a great time with the entire team coming together for a whole day filled with fun activities, food and drinks. It was definitely one of the highlights of my internship.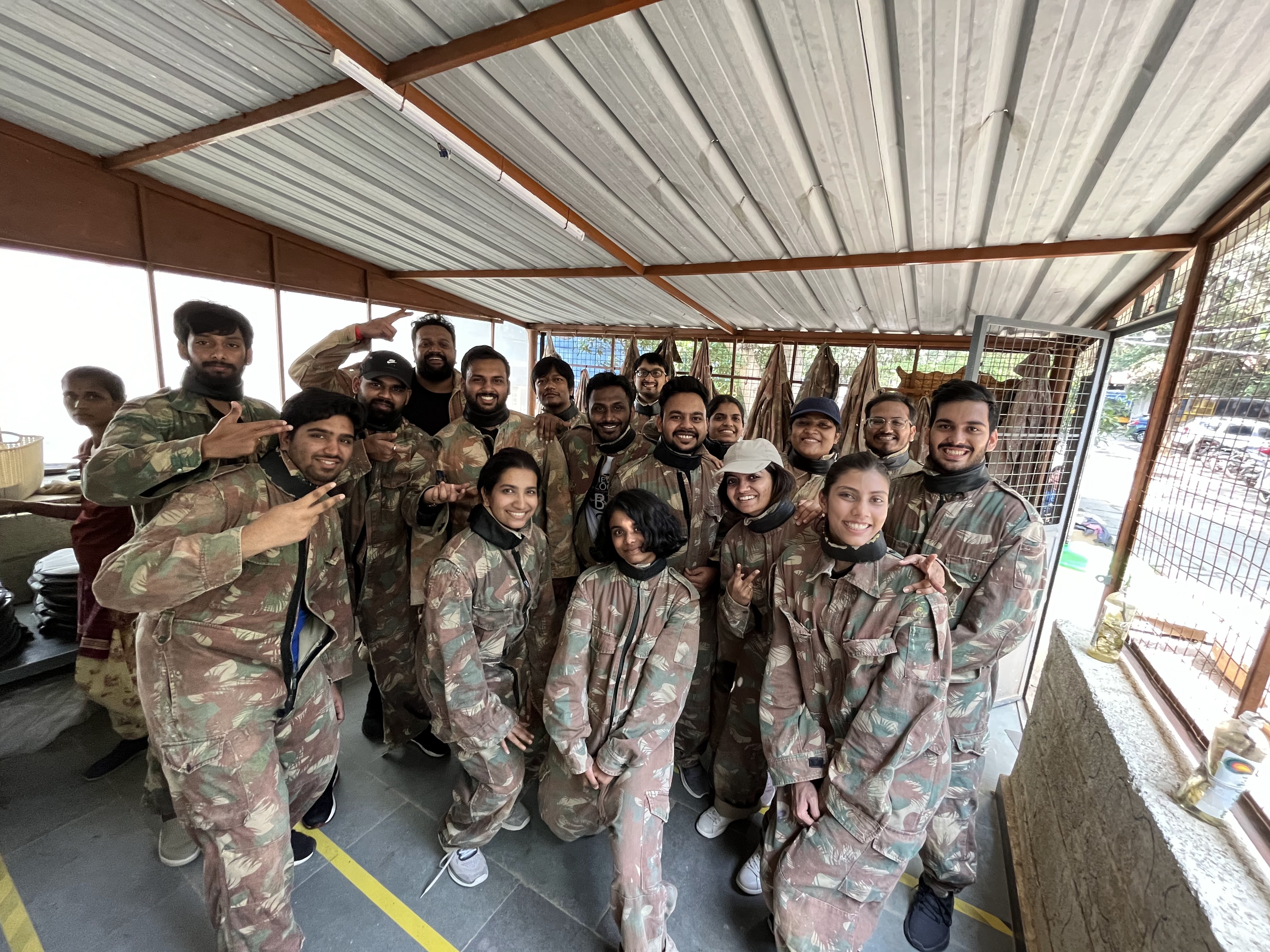 One tip for all future interns at InMobi
Yash Gupta: The experience of working from the office itself is much more fun. You get to meet professionals and build personal connections while you learn at least twice as much as you would working from home.
Jinay Vora: I would advise all new interns to brush up on their table tennis and FIFA skills as it is a great bonding experience with other co-workers. On a serious note, I would encourage everyone to go and strike up a conversation with as many people as possible. Most of them would be more than happy to talk to a fresh face and you would learn a lot more from their perspectives and thoughts.
To join us as an intern, explore internship opportunities on our careers website.