Devashish started his InMobi journey as a campus hire in 2012. Learn more about his tech journey that maps into his current role and his #LifeAtInMobi.
Tell us about your role at InMobi
I am currently a part of the Centre of Excellence team as a Senior Staff Engineer. It is a horizontally spread team that guides and acts as the backbone for all the engineering verticals that support our business objectives. The team works on the organization's technology strategy and figures out what needs to be done under the non-product and business development initiatives. We are a bunch of senior individual contributors, who figure out the problem areas across divisions and then create solutions, avenues, and initiatives to solve those problems.
How has been your journey with InMobi so far?
I joined InMobi in the Exchange team in 2012, soon after InMobi had earned the status of India's first unicorn. Back then, we used to rewrite production codes multiple times simply because we wouldn't feel satisfied. It isn't something a new joiner can usually boast about, so that goes on to say a lot about the culture, freedom, and endless learning opportunities at InMobi.
During my journey, I have changed my team and molded my role multiple times. One of the most interesting projects that I had the opportunity to work on was building a mediation stack called Meson. It was an initiative that required building the product from scratch and was completely decoupled from InMobi. The experience was unique in going beyond the work of the organization and being involved in something from day zero – that enhanced my technical learning immensely.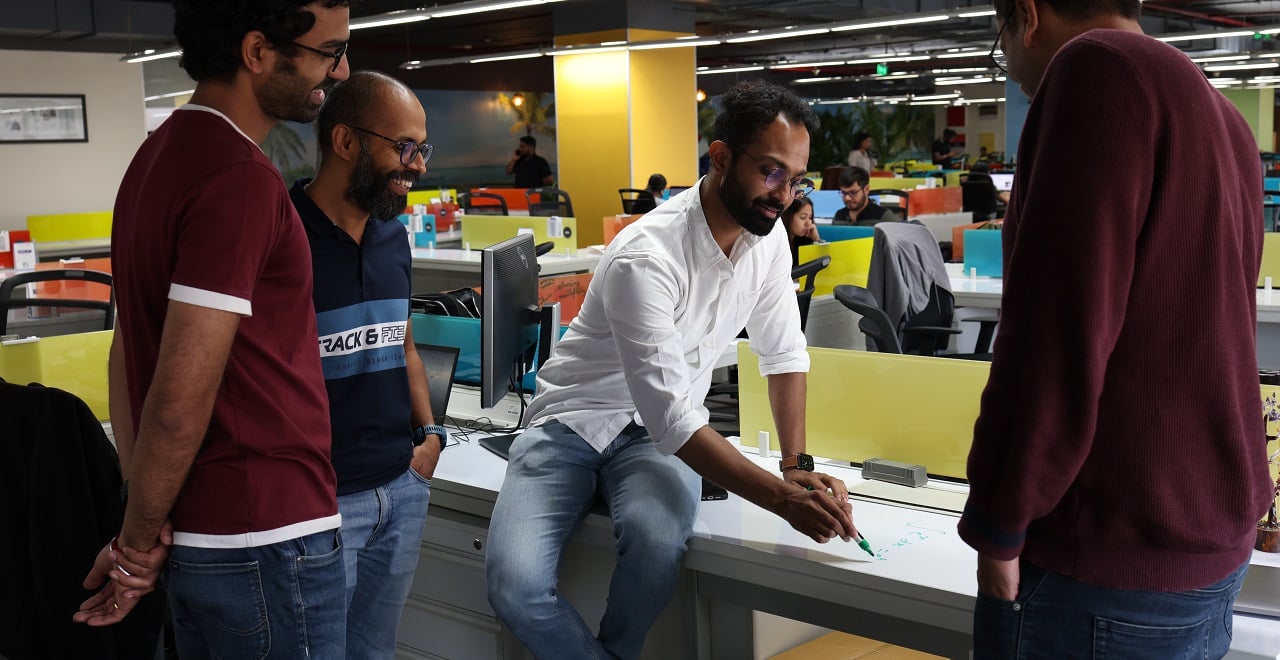 What has made you stay with InMobi?
I started my career with InMobi when I joined as a software engineer straight out of college. As a budding tech professional, I got the opportunity to work with some of the best minds in the industry, whom I could learn from and grow while doing meaningful work. Over the last 10 years, I have not only sharpened my technical skills intact but have also developed other critical people and leadership skills that an engineer might usually not have access to.
InMobi never gave me a reason to leave! There is always something new to work on and opportunities to explore. If you are passionate about your work, the culture at InMobi allows you to do whatever you want and nothing obstructs your growth and achievements.
What are the biggest challenges you have faced during your journey?
My current role in the Centre of Excellence team is completely different from anything that I have done previously, and that is what makes it challenging yet exciting for me. I have moved from building and developing products to working in a team that uses the technology we have developed in the last ten years to highlight and outline InMobi's technology strategy. Our team does not solve any immediate problems but rather identifies areas or hidden inefficiencies that would have an impact in the longer run. The challenge of my current role is to convince stakeholders of the larger picture that lies at a distance, and this requires a lot more people skills and soft skills, which are equally, if not more, important to an engineer's technical skills.
What is it like to be part of the InMobi Technology team?
With 15 years of history, InMobi has grown immensely in terms of scale and size, yet it has the "start-up spirit" intact. I believe any engineer in the early stages of their career wants to see results and the impact that they are creating and at InMobi, you get to see the results immediately. Here every engineer is essentially a full-stack engineer and with the freedom and autonomy received, you get to showcase your true potential without anything stopping you.
Tips for someone looking to join your team
My one piece of advice would be to keep an open mind. As long as you have the desire to learn, there is a place for everyone at InMobi.
To work with tech leaders like Devashish, explore opportunities on our careers website.